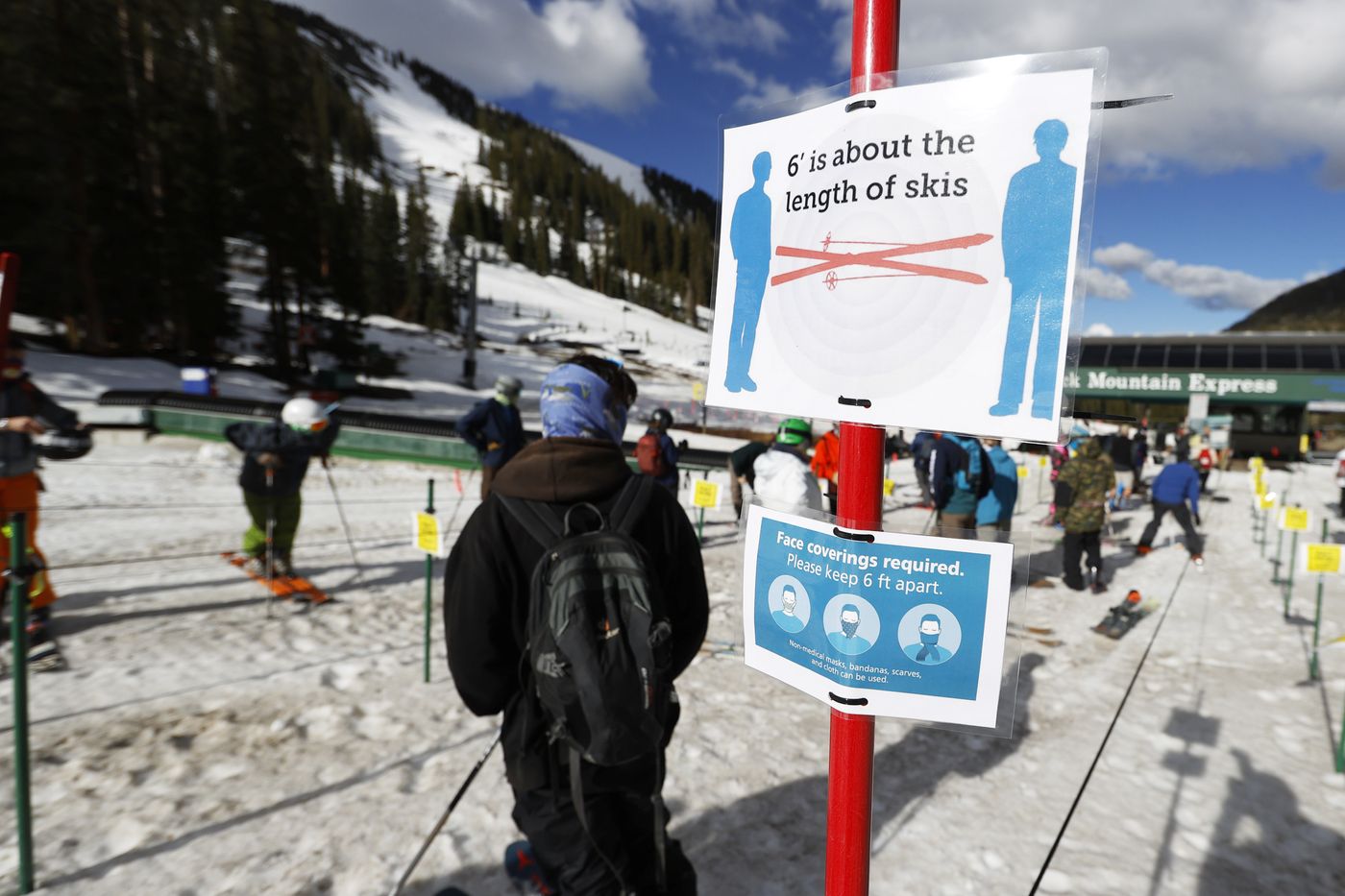 The only thing certain about this coming ski season is that nothing will be certain. With virtually every ski area in the world now addressing the pandemic and how to operate under its grip this winter, no one really knows what to expect — ski resort nor skier alike.
Several of the large, destination-type ski resorts under the umbrella of mega-ski corporations like Vail and Alterra have already announced plans to include social distancing measures, mandatory facemasks, reduced indoor amenities, and possibly even reservation-like systems to help control the flow of guests. Rob Katz, CEO of Vail Resorts, recently sent out a letter urging the ski community at large to remain optimistic about next season but also extremely vigilant. "Safety is not optional," Katz said, and face coverings will be required at Vail Resorts.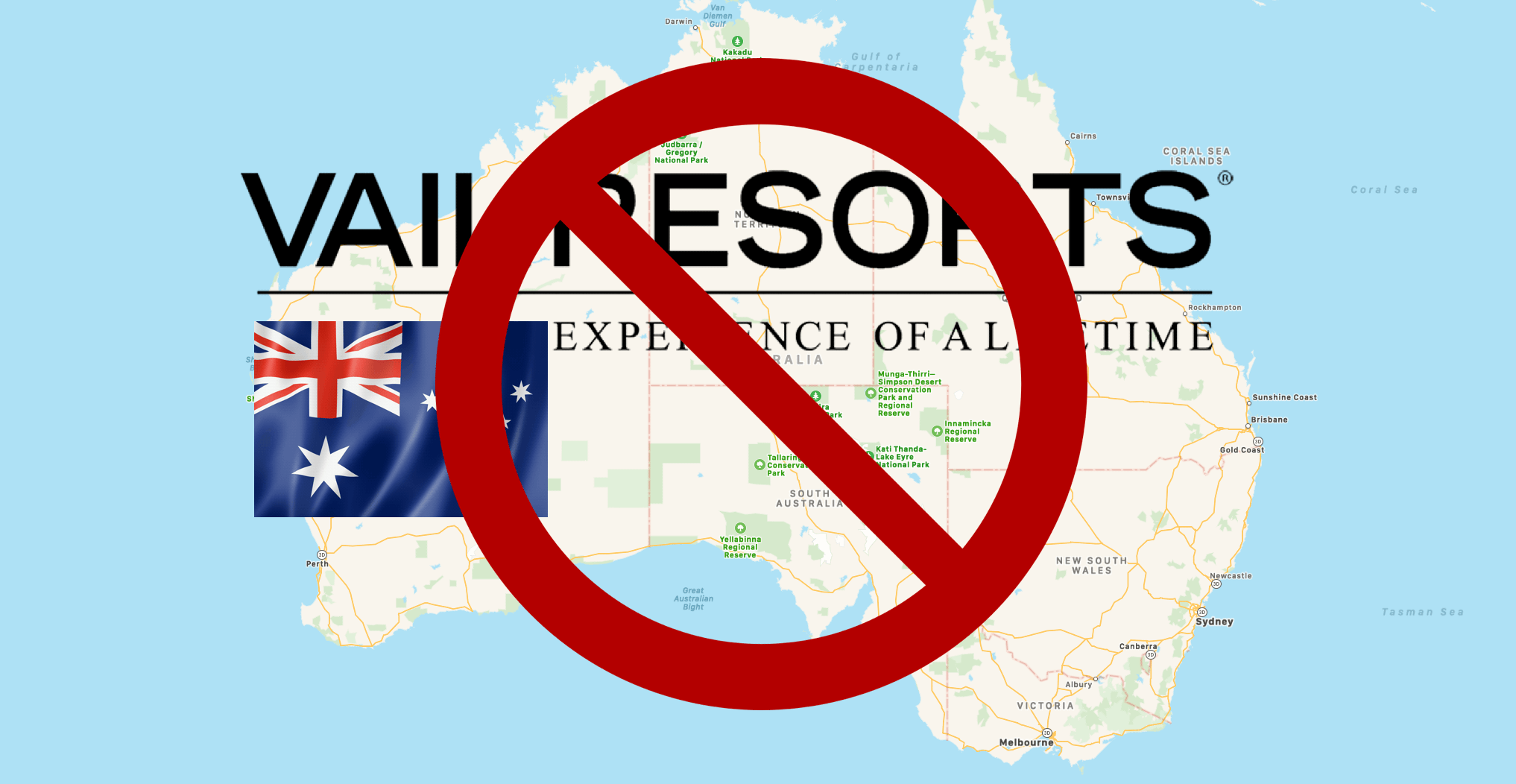 At this same time, Vail-owned resorts in Australia like Falls Creek and Mount Hotham have already closed for their winter season because of a resurgence of COVID cases. Could it be that Vail-owned resorts here at home will have to follow a similar suit? Will they have to make extremely challenging decisions, ones that put the people's safety first, like with their resorts in Australia? It's still up in the air, and a corporation as large as Vail has to do what's best for the longevity of its financial assets and the health and safety of its employees and guests.
New Zealand could provide insight into what could happen here next season. The island nation was COVID-free for a whopping 102 days before four new cases popped up Auckland last week, prompting ski resorts on the South Island to temporarily close while they reorganize under Level 2 restrictions.
But of what the independently-owned resorts in North America that sell skiing and not real estate? What are their plans, and at what point will things turn nuclear for them, like last March when they were all forced to close? I wanted to know, so I reached out to marketing directors and assistant general managers at a few independently-owned ski areas across the West such as Mt. Baldy in California, Monarch Mountain in Colorado, and Red Lodge Mountain in Montana. Because these mountains don't exactly operate in the same ways as corporations like Vail and Alterra, and their markets of skiers are often totally different, meaning that they may not necessarily be up against the same level of threat or need play by the same rules.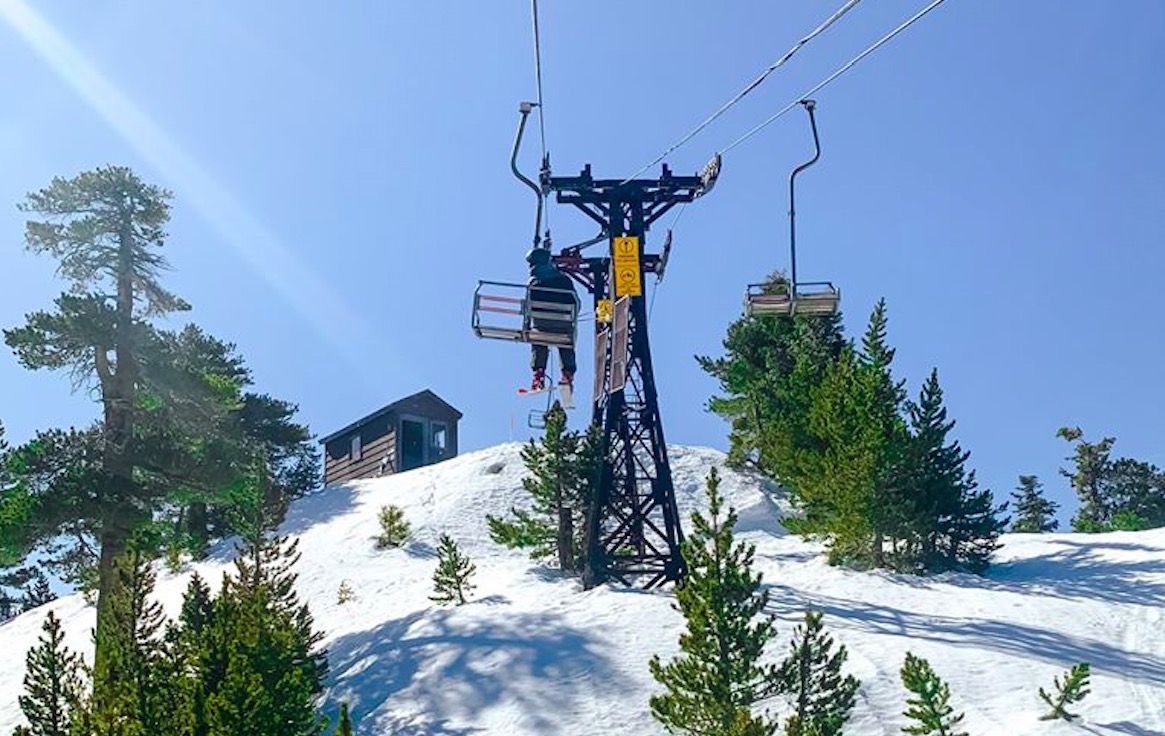 Florent Déchard, who goes by 'Flo,' was born and raised to ski in France before he moved to San Bernadino county a couple of years ago to run the marketing aspects of Southern California's premier ski area, Mt. Baldy. He's a cheerful man with a French accent and a hopeless addiction to snow just like you and me.
Flo told me over the phone about Mt. Baldy's reservation system that was enacted at the tail end of last season when they briefly reopened after having closed due to the pandemic. He said it's likely they are going to resume a similar system this year.
"Think of it as golf-tee times," Flo said. "If you make a reservation at 8:00 am to pick up your [lift] tickets, then between 8:00 and 8:15 only four guests can go pick up their tickets before they can start skiing. That way we can control the flow of skiers, and I think we'll be able to operate like any normal ski season that way."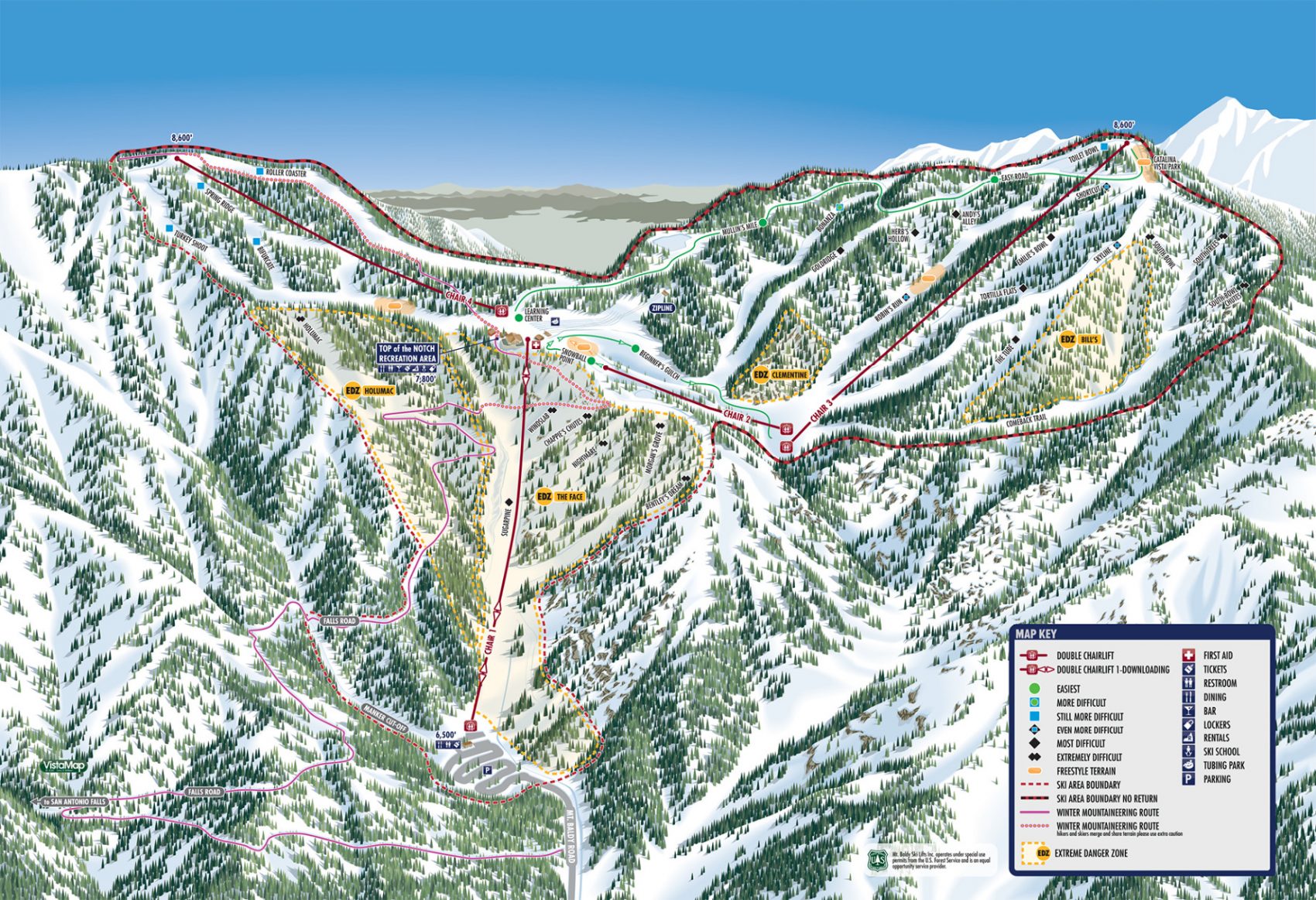 Season pass holders will also likely be able to ski whenever they want without having to make a reservation to do so, according to Flo. Mt. Baldy has yet to release an official operational plan for next season but is planning to at the end of August or early September.
Flo was also curious, like thousands of others in the ski industry, what expectations skiers and snowboarders have in regards to next season.
"I think it would be interesting to see where everybody's mind is at. Are people still going to ski no matter what?"
On a closing note, Flo said that praise should be given to all ski areas right now that have been working together to open next season and keep us safe.
"We praise [ski resorts] for their innovation and finding a way to operate next season due to the current situation," Flo said.
Next, I spoke with Monarch Mountain, in Salida, Colorado. I was able to chat on the phone with Dan Bender, Monarch's Vice President of marketing, who grew up skiing at Monarch and has continued to ski there for most of his life. He told me that Monarch feels very positive about next season and that they will be making some significant changes, such as a "COVID page" on their website that will list expectations for their guests and employees along with a set of rules detailing how they'll operate season.
Bender also said that they've made some remodeling changes to their lodges and put in a large number of sneeze guards in restaurants and offices. He said that there will be no seating at the bar of the Sidewinder Saloon next season, either.
"We're going to really encourage people to not be socializing like they have in the past," Bender said.
Bender told me that Monarch is also going to focus on getting skiers and riders to visit more during the week as opposed to the weekends since Saturdays and Sundays are their busiest days. 
"We're going to be working really hard to try to encourage people to come midweek. If we move people off of Saturdays, that sure is going to make things better for everybody," Bender said.
When I asked him if Monarch had any sort of advantage by being a smaller, independently-owned ski area as opposed to a larger, more corporate one,  Bender got excited. 
"I grew up skiing at Monarch. I started teaching skiing at Monarch when I was 19. I went to college at Western State and skied all the way through. When I got out of college, I had a cocky attitude so I went to Breckenridge, managed the store over there, and taught skiing there. But I found myself back at Monarch for two reasons: the snow and the people were real. That's our advantage. And we have a pretty strong following of [skiers and snowboarders] who are starting to feel the same way. I also feel that a lot of the people who ski the bigger resorts are worried about international travelers coming in — which we don't normally get."
Bender also told me that last year they broke their all-time record for season pass sales and that this year they've already passed where they were for August 2019. So it seems as though people are looking to ski more independently this year, which makes Monarch "feel really comfortable with consumer confidence," Bender said. "The people want to go skiing."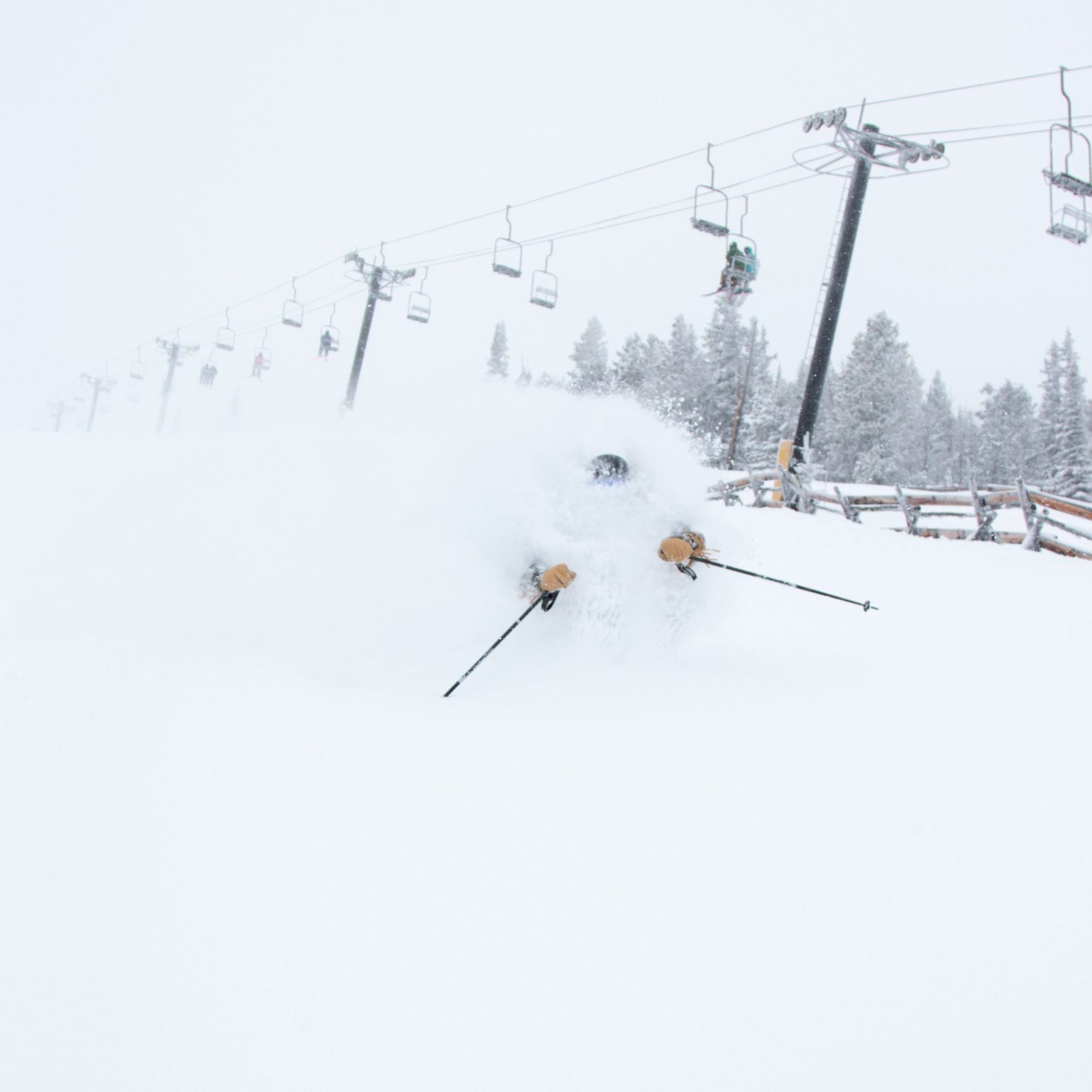 Lastly, I spoke with Spencer Weimar via email, the assistant general manager of Red Lodge Mountain in Montana, who provided a brief outlook of what to expect at Red Lodge next season. He also mentioned some concerns that they have for the industry at large.
Weimar said that Red Lodge will be focusing on following state and local directives with a particular focus on areas where social distancing can be difficult to maintain, like lodges. When asked how he expected next season to go for Red Lodge, Weimar said,
"With skiing being an outside activity where distancing is easy to maintain, we are looking forward to a good season. We feel fortunate that we are not reliant on skiers traveling via air to get to Red Lodge."
Weimar told me that Red Lodge's biggest concern with next season is how people behave in the time leading up to ski season. 
"If people do not follow the recommendations of distancing, washing hands and wearing masks, it will increase the number cases which could lead to more restrictions at the state and local levels," Weimar said.
I finally asked Weimar if Red Lodge had any particular message that they'd like to share with skiers, snowboarders, and the ski industry at large. He said,
"Do your part to slow the spread of COVID now and start your ski conditioning for what should be another fun season at Red Lodge Mountain."
All of this makes me wonder: are these independently-owned ski areas really prepared for next ski season or are they just placating themselves into thinking that everything will work out? OR, is their optimism genuine, and are they actually in advantageous positions to endure the imminent corona-winter? I, personally — like the successful ski bums who made their way up the ranks of the independent ski areas I've just spoken to — choose to believe the latter. Plus, who likes a crowd on a powder day anyway?