Authentic, independent ski resorts are the heart and soul of North American skiing.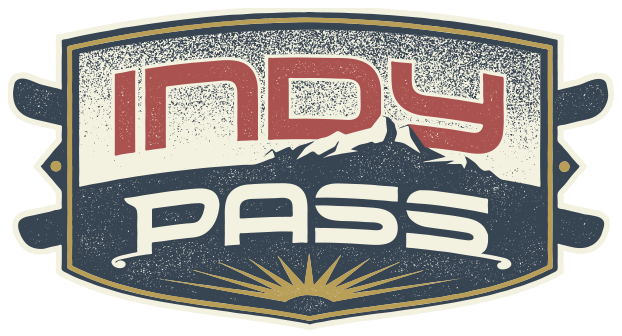 To help Get America Skiing in the era of COVID-19, the Indy Pass has lowered prices, added resorts, and is offering a fair and simple pass assurance program.
Seven top-rated independent resorts will be joining 45 Indy resorts returning from last season. Indy Pass holders now receive two free days at each of 52 resorts for $199 and prices have been reduced for all season pass holders of partner resorts as well as kids. Skiers and riders can also buy with confidence with the Get America Skiing Promise that provides up to an 80% credit for the following season with no questions asked. Passes will go on sale this September 1st and payment plans will be offered.
In a resounding endorsement of the Indy Pass' inaugural season, 45 of last year's resorts will return for the 2020-21 season and be joined by seven new independents. Other resort additions are expected to be announced over the summer. New resorts include:
Cannon Mountain, NH*

China Peak, CA

Crystal Mountain, MI

Granite Peak, WI

Lutsen Mountains, MN

Sasquatch Mountain, BC

Tamarack Resort, ID
*Pending final contract approval by the State of New Hampshire
"We are excited to join the Indy Pass coalition and help promote the joy of skiing and riding at independent resorts. The pass has really been embraced by skiers who want a less-crowded alpine experience and we look forward to sharing our mountains with them."

– Charles Skinner, co-owner of Lutsen Mountains, Minnesota, and owner of Granite Peak, Wisconsin
The Pass is offering some new products that will appeal to a broad range of skiers and riders. It will be priced at $199 while the new Indy+ will offer zero blackouts for $299. Blackout dates are Dec. 26 through Jan. 5 plus weekends and holidays between Jan. 16 and Feb. 15. While most Indy resorts will not have blackouts, a final list will be posted in August.
The Indy Pass is also lowering prices for two important groups – core skiers and kids. Current season pass holders at any Indy Pass partner resort can now purchase a pass for just $129. The all-new kids pass will be offered for ages 12-and-under starting at $99, enabling a family of four to cover a season's worth of lift tickets for just $596.
"The Get America Skiing Promise"
With COVID-19 creating uncertainty and economic hardship, the "Get America Skiing Promise" has been devised to help people buy with confidence while supporting North America's Independent ski areas.
You will receive an automatic credit towards a 2021-22 pass if you use your Indy Pass less than four days – no questions asked.
Zero days skied = 80% credit
One day = 60% credit
Two days = 40% credit
Three days = 20% credit
"There's no fine print or complicated formulas with the Get America Skiing Promise. It is a straightforward, no-BS reassurance for skiers and riders to go Indy this winter!"

– Geoff Hatheway, owner of Magic Mountain, Vermont
For more details about blackout dates, pricing, and participating resorts go to indyskipass.com.
Participating resorts for the 2020-21 season are:
WESTERN REGION – 18
ALASKA – Eaglecrest Ski Area
ALBERTA – Castle Mountain Resort
ARIZONA – Sunrise Park Ski Area
BRITISH COLUMBIA – Apex Mountain Resort, Sasquatch Mountain
CALIFORNIA – China Peak, Mt. Shasta Ski Park
IDAHO – Brundage Mountain, Silver Mountain, Tamarack Resort
OREGON – Hoodoo
MONTANA – Lost Trail Powder Mountain, Red Lodge Mountain
UTAH – Beaver Mountain
WASHINGTON – 49 Degrees North, Hurricane Ridge, Mission Ridge, White Pass 
MIDWEST REGION – 17
MICHIGAN – Big Powderhorn Resort, Caberfae Peaks, Crystal Mountain, Pine Mountain Resort, Shanty Creek, Swiss Valley Ski Area
MINNESOTA – Lutsen Mountains, Spirit Mountain, Powder Ridge Winter Recreation, Detroit Mountain
SOUTH DAKOTA – Terry Peak Ski Area
WISCONSIN – Granite Peak, Little Switzerland, Nordic Mountain, Trollhaugen, Tyrol Basin
EASTERN REGION – 18
CONNECTICUT – Mohawk Mountain Ski Area
MAINE – Mt. Abram
MASSACHUSETTS – Berkshire East Mountain Resort, Catamount Mountain Resort*
NEW HAMPSHIRE – Cannon Mountain, Pats Peak, Black Mountain
NEW YORK – Catamount Mountain Resort*, Greek Peak Mountain Resort
NORTH CAROLINA – Cataloochee Ski Area
PENNSYLVANIA – Blue Knob Resort, Shawnee Mountain
TENNESSEE – Ober Gatlinburg Ski Area
VERMONT – Bolton Valley Resort, Magic Mountain, Suicide Six
VIRGINIA – Bryce Resort, Massanutten Resort
WEST VIRGINIA – Canaan Valley Ski Resort
 *Catamount straddles NY/MA border