On Wednesday, February 18, Ben Searancke left his home to go surf alone at Karekare Beach. Karekare Beach is a remote beach on the western shores of Aukland.
Searancke was swept into rocks and lost his board. He eventually was swept to shore in Mercer Bay to the north with a deep laceration on his leg. After two hours of trying to escape through steep bushes, Searancke realized he could not get out because of his injuries, steep cliffs, and impassable bushes. He resorted to writing out HELP on the beach before collapsing on the sand.
Searcancke hoped his message for "help" would work. To his luck, two people walking a track overlooking Mercer Bay spotted his distress signal. Dace Kalnina, 32, and Vanessa Ingraham, 36, contacted the United North Piha Surf Club, who sent a Surf Life Saving jet ski with two lifeguards from Piha.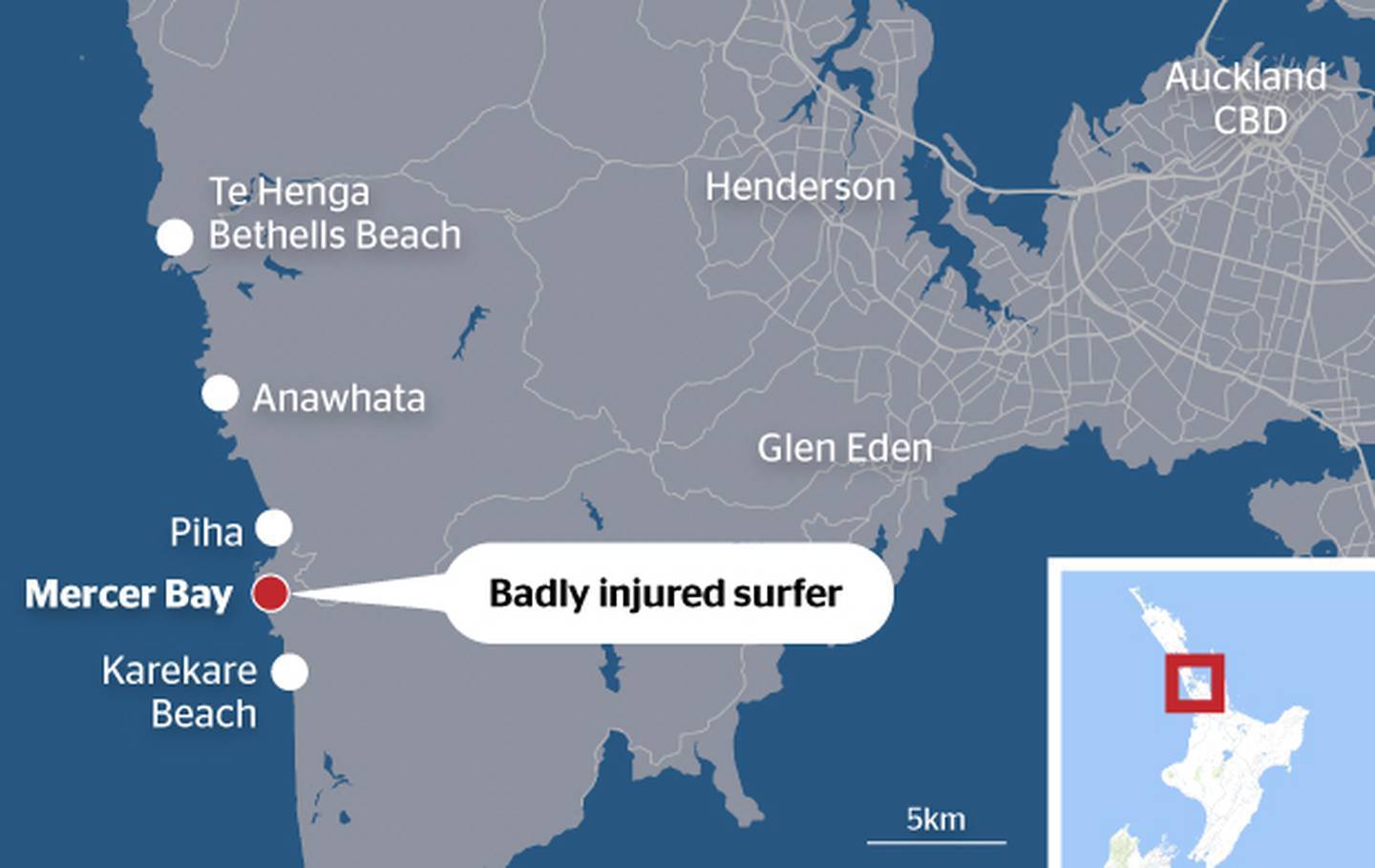 The two lifeguards found Searancke and gave him immediate first aid before transporting him to the hospital. Searancke's wife reported him missing at around 5:00 PM. He was packaged by the lifeguards and boated to a hospital in Piha. Luckily, Searancke was found and returned to his wife and newborn baby.
Searancke thanked his rescuers and those who helped him with this short message in a brief interview with the New Zealand Herald: 
"I've just been through a harrowing experience, and my wife and I just had a newborn baby – 5 days old – so waking up this morning I was feeling very thankful and lucky to be alive. Thank you to the emergency response team, the staff at the hospital, but most importantly the Surf Life Saving Club, who found me and picked me up. It just goes to show how important their services and that organisation is. If not for them I might not be here today."
John-Michael Swannix, a Search and Rescue supervisor, remarked Searancke was very lucky to be found, considering not many people were out due to level 3 covid restrictions.