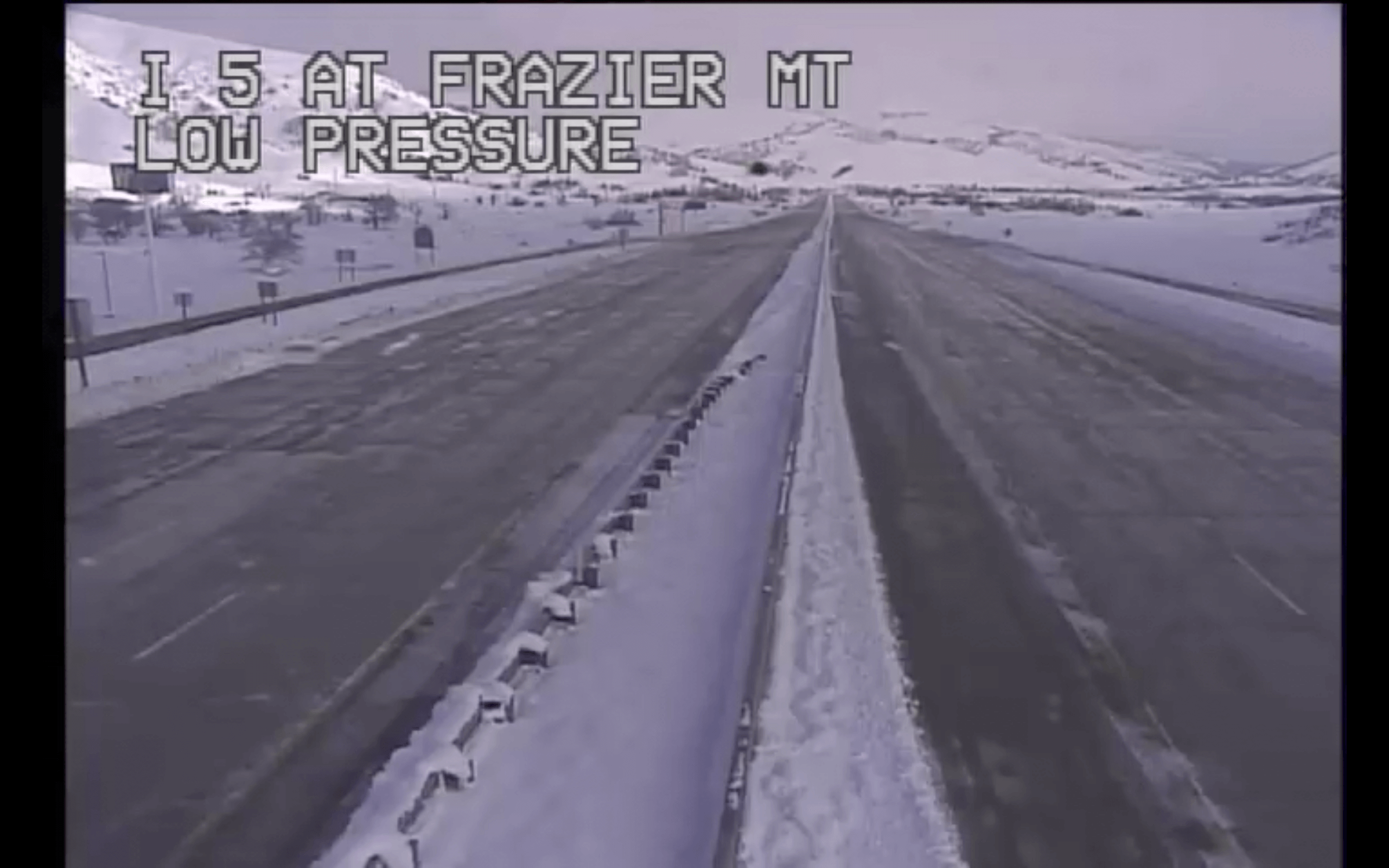 As of the morning on December 27, the Grapevine remains closed due to snowy conditions. Above is a snapshot of Caltrans CCTV camera at Frazier. The elevation pictured is a mere 3836 ft. and has a forecasted high today of 36 degrees.
The grapevine is a major artery connecting northern and southern California. Not only for commuters, but thousands of big-rigs make the journey over the pass every day. Interstate-5 runs from Mexico all the way up to Canada, and this particular stretch is one of the most vulnerable parts of the interstate. It has steep and windy sections that can freeze over during the winter and make the pass dangerous for large trucks.
Tejon pas, the top of the grapevine, rounds out at 4144 ft. Since it rarely snows on the Grapevine (usually once or twice a year, if even), drivers do not know how to drive in snowy conditions. While some highways will not close unless feet of snowfall (like I-80 that leads to Tahoe, CA), it only takes a few inches to close that stretch of I-5. Caltrans officials say that it would be impossible to enforce chain control with so many cars passing through and that the risk of crashing is too high.
The Grapevine's most dangerous stretch is a 5-mile portion that stays at a consistent grade of 6%. Above freezing temperature should allow the grapevine to open soon, but remains closed as of now.