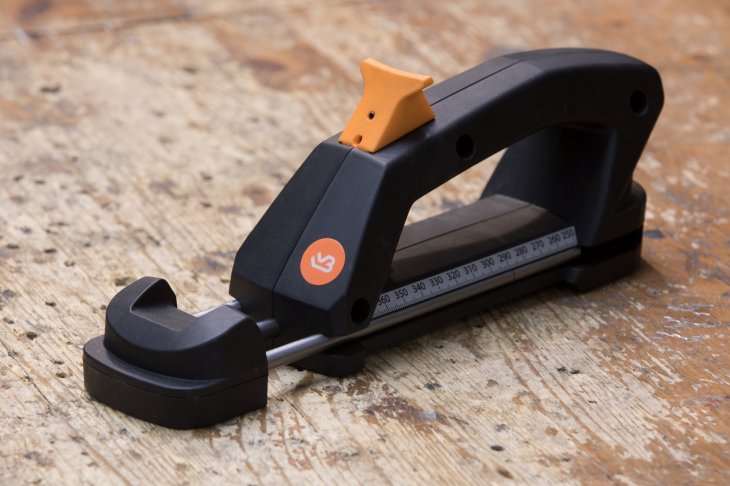 The SkiClicker is a new and simple piece of technology designed to speed up the ski renting process. At first glance, the SkiClicker doesn't seem that innovative, however, investors think it could change the ski rental business. The contraption is simply a plastic form shaped like the sole of a ski boot with a handle and adjustable length.
When a rental technician is fitting a pair of bindings they need to size them correctly with a boot. Typically those boots are already on the customer's feet, which means they have to take one off in order for the skis to be fit properly. The SkiClicker eliminates that element of ski rentals. In addition, if you are also renting a pair of boots the rental technician can simply fit the bindings using the new innovative tool while someone else retrieves the correct boots for you.
Faster Rentals Means More Skiing
There are many rental shops in Europe that are now using and swear by the SkiClicker. It is 70% lighter than a normal ski boot and much easier to click in and out of a binding. The device streamlines the rental process so that it takes less time and people can hit the slopes faster. According to No More Boots, the rental process is 40% quicker when using the device.
Currently, there is just one version of the SkiClicker designed for adult-sized bindings. They plan to produce a "junior" size after their next round of funding. The current design works for all alpine boots with the ISO 5355 (the standard boot sole thickness). For now, there is not a version that works for tech bindings as there are not enough standard specs, however, they may attempt to make one in the future.