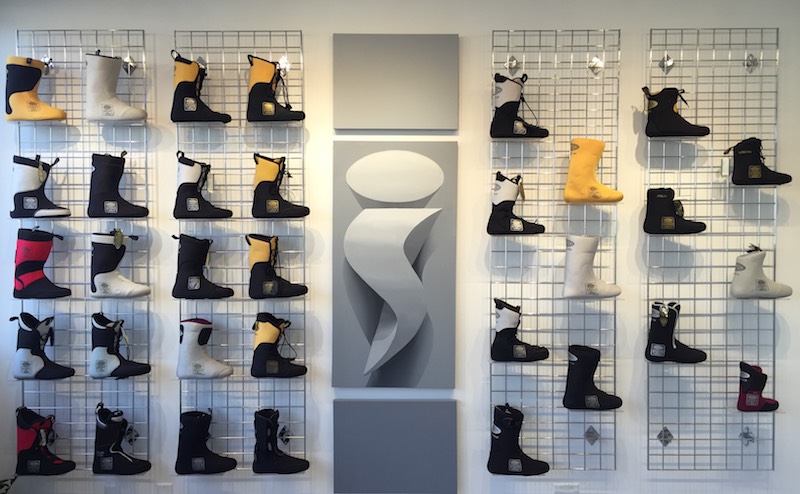 Brought to you by Intuition Liners
It's no secret that Intuition Liners are the best in the business.  I haven't skied a stock ski boot liner for almost 10 years now and I don't plan on ever going back. Intuitions live in all my boots.
Actually, that's not true. I am skiing the stock liners in my Scarpa touring boots, but only because they're Intuitions!
If you check out the selection on the Intuition website, they make a liner for just about everything. There are a lot of options. Which one should you get? Your local ski shop or boot fitter should be able to help you out, but in the meantime, here's a rundown of four different models, all of which I've skied in personally.
The Power Wrap
Are you a hard-charging, bell to bell, 130 flex boot type of skier? If so, the Power Wrap is your go-to liner.  Designed for maximum stiffness and heel hold, it's built with Intuition's high density, medium thickness foam and an extra reinforced cuff.  The Power Wrap is guaranteed to improve the fit, stiffness, and performance of just about any boot.
If you've never skied in a wrap liner, you don't know what you're missing. The overlap creates a much stiffer structure than a tongue style liner which keeps your foot in place and makes your boots feel that much more precise. Plus, on cold mornings, they are so much easier to get on your feet!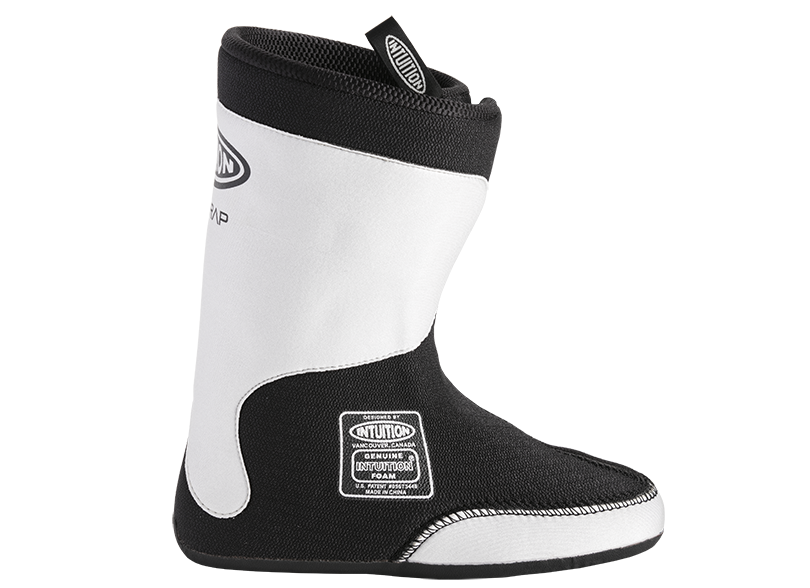 The Pro Wrap
This is my current go-to liner. I have very low volume feet and ankles, which makes me gravitate towards race boots to achieve a proper fit.  Race boots, unfortunately, aren't known for being particularly comfortable or roomy in the toe area. A super-thin plug race liner would help here, but leave the rest of my foot swimming in the boot shell.
The Pro Wrap liner is designed for people like me. It has the fit and stiffness of the classic Power Wrap, with a little more room in the toes and forefoot for extra comfort and warmth. Great fit without the frozen toes. Win!
The Pro Tour
Here is something to think about – your boot liner has a huge effect on the range of motion and stiffness of your touring boots. Two seasons ago, I picked up a pair of the hottest new AT offering, claiming to have a 55-degree range of motion in walk mode. I threw them on right out of the box and was immediately struck by how little range of motion they actually had. The rigid, poorly designed stock liners were the problem. Other AT boots are sold with liners softer than a dish sponge, creating the opposite problem – they're great in walk mode, but sloppy on the descent.
The Intuition Pro Tour is the best of both worlds. It's built with Intuition's dual-density foam for great stiffness and foothold, but well-designed flex zones give it plenty of motion where you need it. Even if you're "all about the down,"  going uphill is still the longest portion of your backcountry day. Get some Pro Tours, there is no reason to suffer.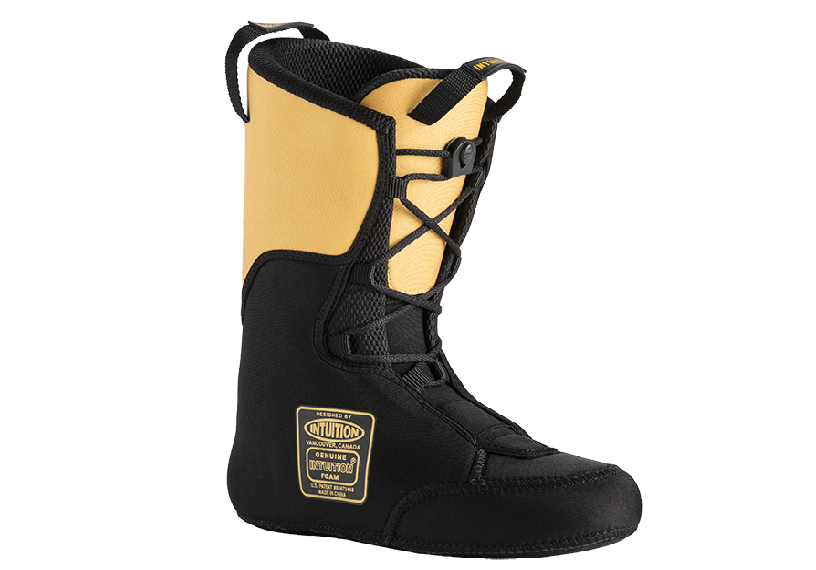 The Luxury
Maybe you're not the best skier on the hill, but you're still looking to upgrade your old stock boot liners. Give the Luxury liner a look. The name says it all – this liner is great for the skier looking to improve the fit and comfort of their boots. The Luxury has a dual-density foam construction, roomy toe box, and comes in three different thicknesses to accommodate every foot shape and boot fit. The Luxury was the first Intuition liner I ever skied, and even though it's not the highest performance liner they offer, it was a night and day improvement over the stock boot liners.
There you have it, four great options from Intuition, but that is only scratching the surface. Check out their website for all the great liner offerings and up your boot game this season.