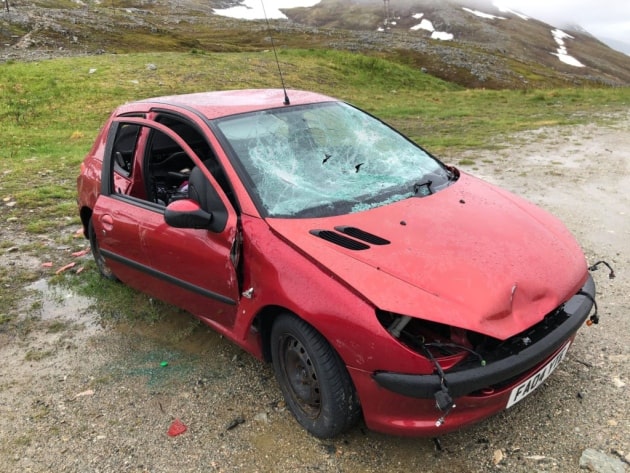 A Peugeot 206 has been abandoned in the Arctic Circle thousands of miles from where it was originally sold. The car was originally sold in Norfolk, England, but that is one of the only things known about the vehicle. The Peugeot was abandoned approximately 2,109 miles (3,394 km) from Norfolk in Finnvikdalen, Norway.
Finnvikdalen is one of the most northern towns in Norway known for its spectacular northern lights. It is likely that the car drove through the Netherlands, Germany, and Sweden in order to get to its final resting place, but no one can say for sure. The only useful clue authorities found inside the car was a receipt from a town in northern Norway dating May 14th, 2019.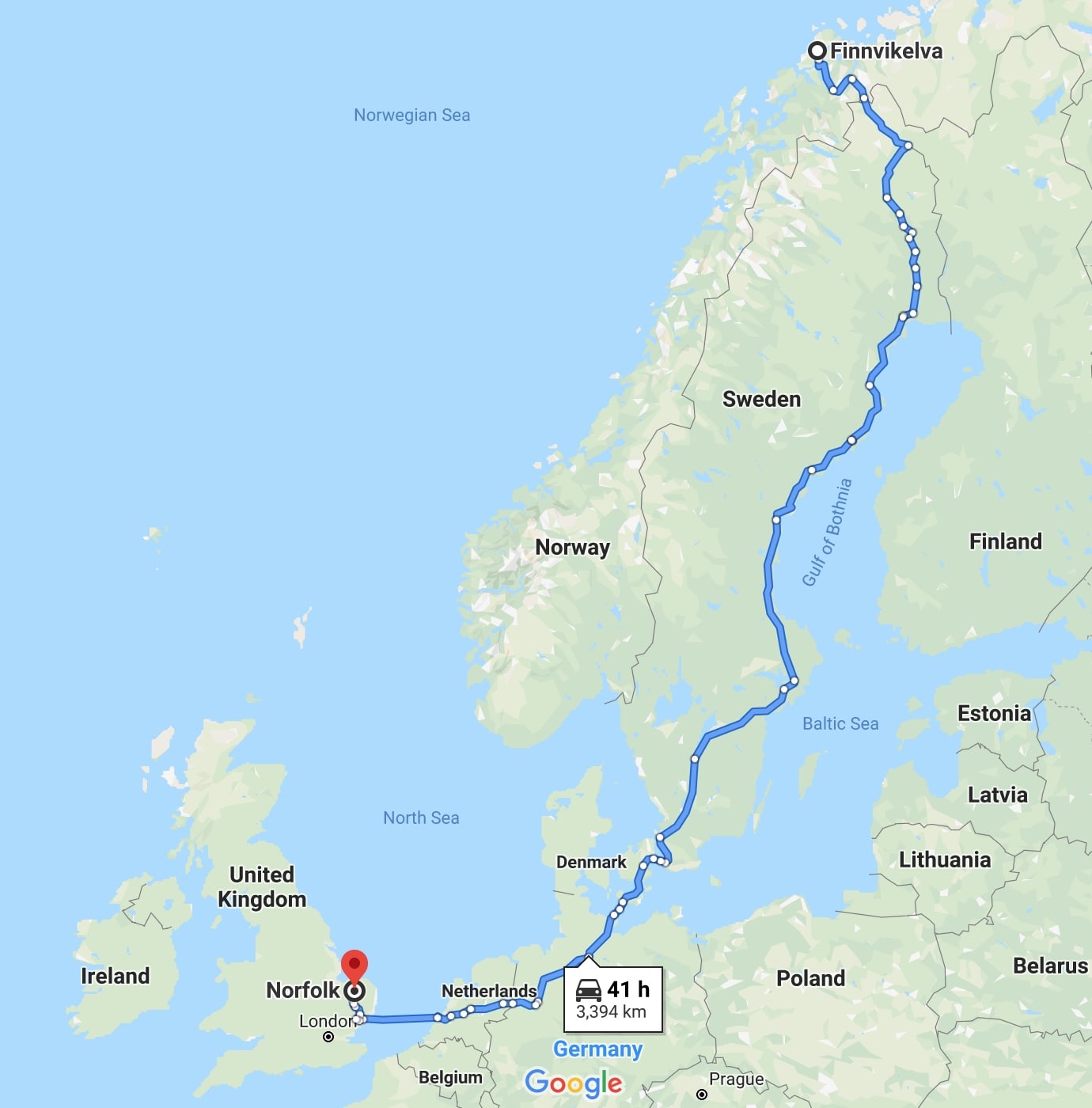 The car was first reported abandoned about a year ago, but the owners of the vehicle are still unable to be located. It is unclear where the owners are, but it is believed that the car was intentionally left behind. Since its abandonment, the car has been vandalized on multiple occasions. A tip to all car owners; if you go for a road trip don't abandon your car in the Arctic Circle.