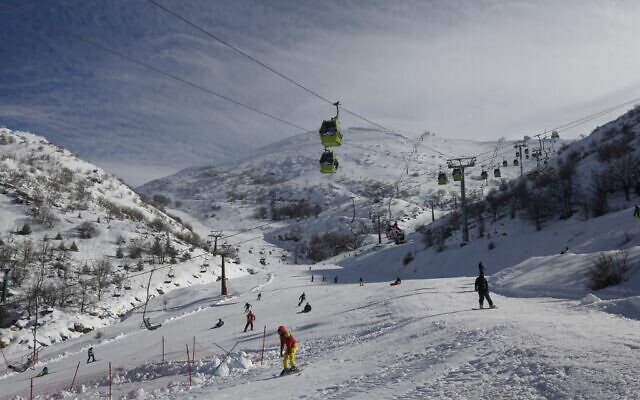 Mount Hermon is not your average ski resort, it is the only place in Isreal that receives snow. They don't make snow and completely rely on natural snow to run the resort. After 15 miles of switchback turns and an elevation gain of 5,400 feet, you arrive at Mount Hermon. A ski resort that's usually open 50 days a winter and they actually close down when it snows. The reason for this is because drivers in Isreal don't drive in snow and the road is too dangerous during the snowfall. The oddities don't end there either, Israel's military actually controls the ski area so there are no lodges or extra amenities. The military uses the ski area to train for extreme weather scenarios. Locals will tell you not to stray far from the resort because the border of Syria is close by and they are in the midst of civil war.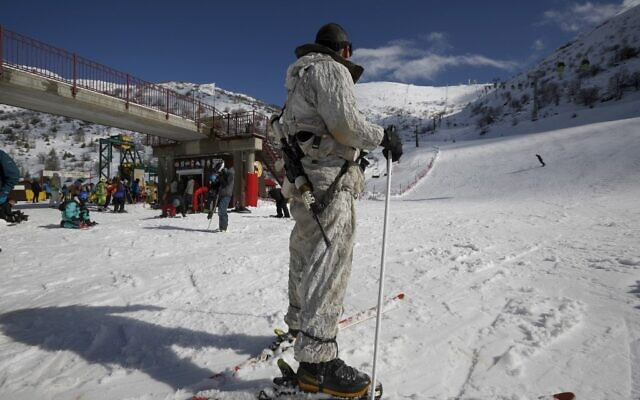 Soldier Standing Gaurd at Mt. Hermon
Being such an extreme environment, Mount Hermon sees more visitors there to just experience snow than to actually ski. Offering hiking and lift-accessed biking in the summer, the resort sees about 340,000 visitors a year. Although seemingly a touristy stop in Israel, the 5 chairlifts do offer terrain for the more advanced skier. In the summer two out of the three biking trails include jumps and other features throughout the trails. Other than the military aspect of the resort, Mt. Hermon is a very unique ski resort that does receive its fair share of powder and a must while visiting Israel.