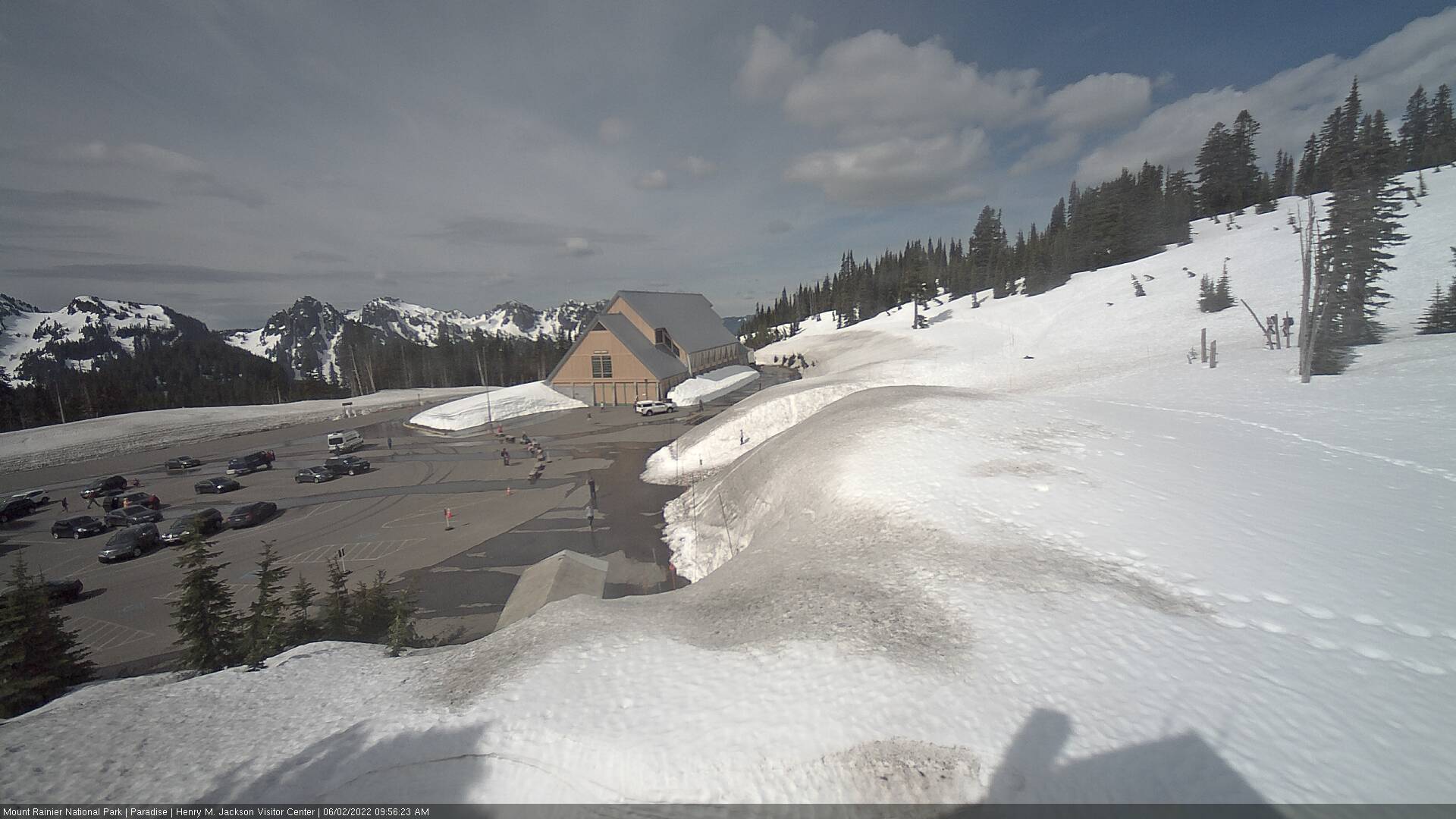 Paradise, Mount Rainier's primary winter-use area, is still sitting pretty with a base depth of 10 feet, or 119.8″.
Whoa!
The snowpack at Paradise decreased by 5.2″ from last Friday's measurement. Here are the current stats, according to the National Park Service:
Current Snow Depth: 119.8″ (9.9')
Average Snow Depth: 78"
Percent of Average: 154%
There's still plenty of skiing to be had on Washington's Mount Rainier—and it looks as though it will stay that way for quite some time. 
"Be prepared for snow-covered trails down to low elevations!" – National Park Service