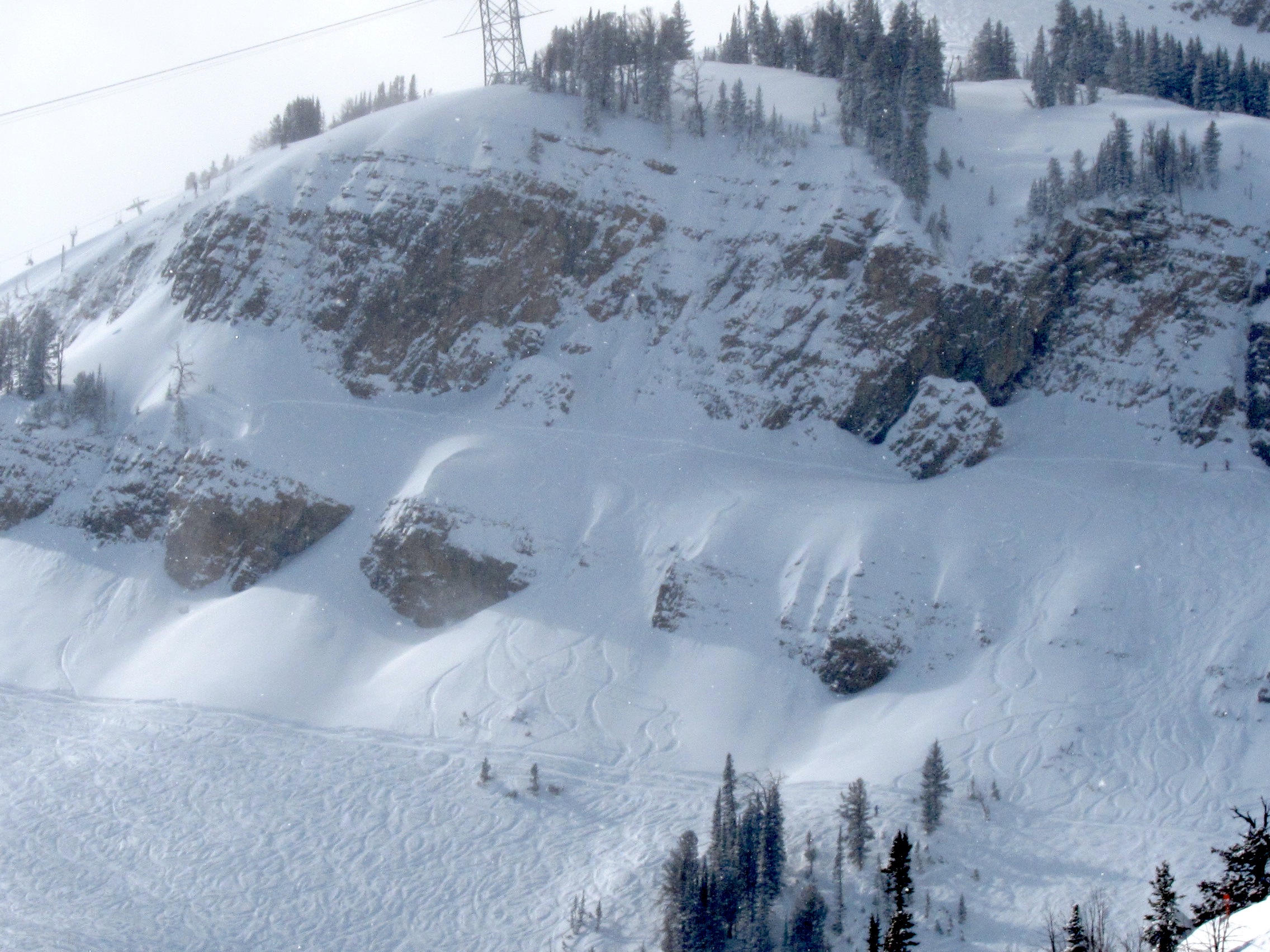 Two inbounds avalanches at Jackson Hole Mountain Resort, WY, yesterday forced the resort to close three lifts in the interests of skier safety, the Jackson Hole News and Guide reports.
The slides were in the Laramie Cliffs area and also near the Expert Chutes. Both slides released naturally and no skiers or riders were involved.
The Expert Chutes were open at the time, and the avalanche occurred on the cliffs above. The Laramie Cliffs area is permanently closed.
"No skiers or snowboarders were involved, and the Jackson Hole Ski Patrol has closed the Aerial Tram, Sublette, and Thunder in the interest of skier safety."

– Eric Seymour, resort spokesman
The resort opened late yesterday while patrollers conducted avalanche mitigation work and are anticipating a delayed opening today.
Jackson Hole Mountain Resort received 18″ of snow Wednesday night and the avalanche risk in the Tetons was rated high.