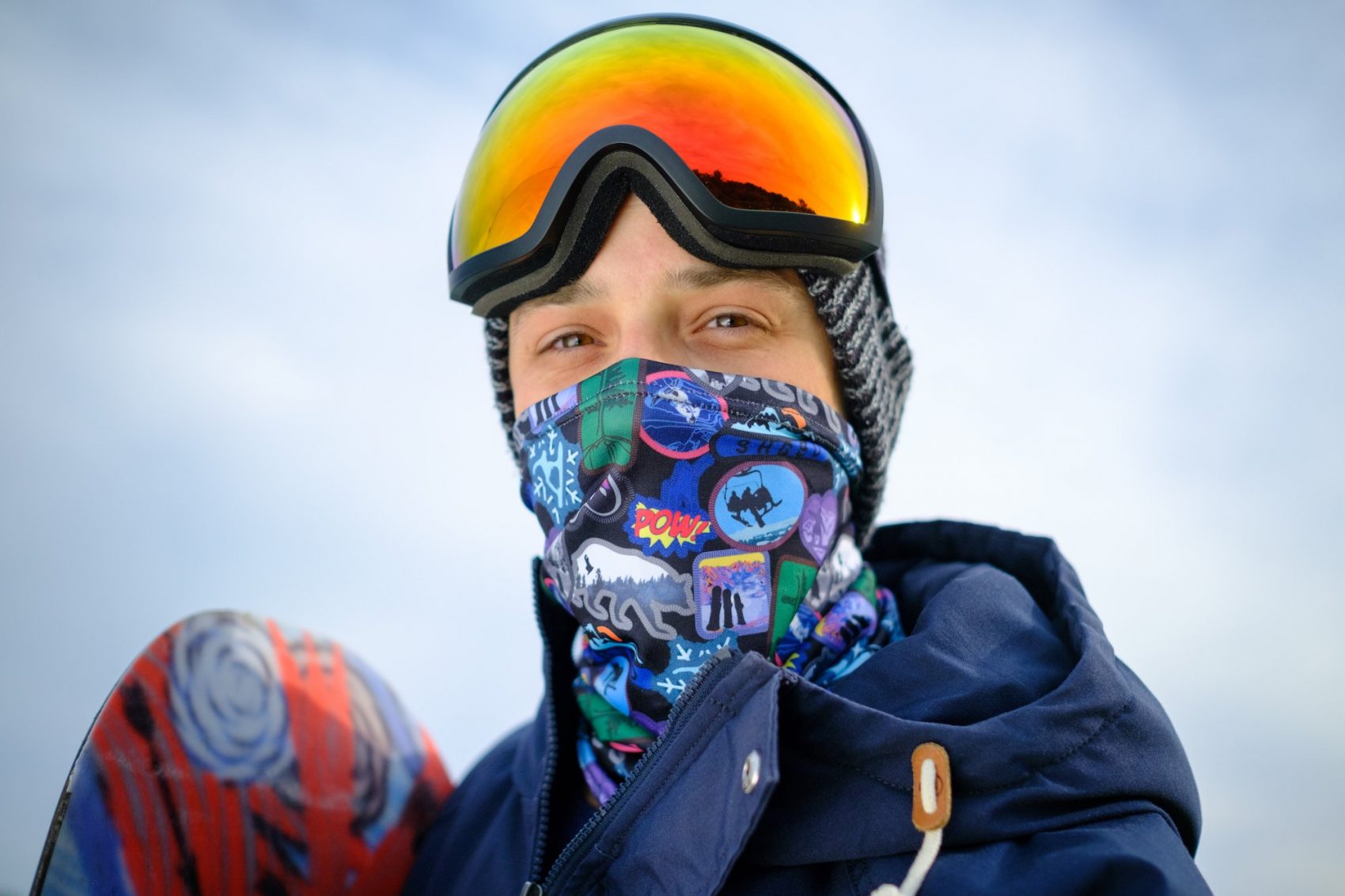 There is scientific data showing that standard neck gators or face buffs often worn by skiers and riders won't protect against spreading the coronavirus. 
Two-layered face buffs are the way to go—but not everybody wears them.
World-class powder destination Jackson Hole Mountain Resort has recently addressed this concern and is asking guests to "double-up" on neck gators this season to prevent the spread of COVID-19 and keep their resort open. 
Anna Cole, Communications Manager for JHMR, said in an interview with Buckrail:
"If you insist on using a Buff or neck tube—it needs to be doubled up—worn over nose and mouth, must cover the chin, and needs to be dry, so bring multiple for the day and switch them out."
JHMR said they discourage using buffs or neck gators since they often only contain one layer of fabric and advise guests to use two of them.
Scarves or bandannas are also not considered adequate protection, Buckrail reports. However, as long as the nose, mouth, and chin are covered, JHMR guests are still in compliance with mountain face-covering protocol.
We tested neck gaiters with more conventional methods, and I am pleased to see that they perform similarly to cloth masks and very well if doubled over. Full report at https://t.co/SXIyXBYph4 #gaitergate /1 pic.twitter.com/z8eEHPjNZK

— Linsey Marr (@linseymarr) August 16, 2020

A security team at JHMR has been trained to interact with guests who are not abiding by face-covering protocol this season. 
Everyone wants the mountain to open and stay open this season—please do your part! 
Jackson Hole Mountain Resort is set to open on Nov. 26 for the 20/21 winter season.