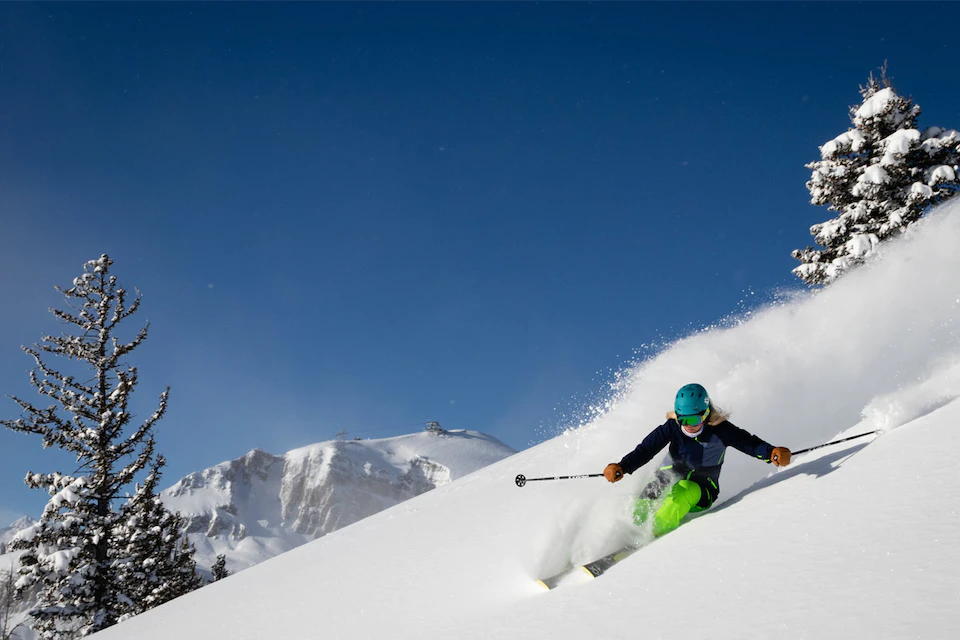 The ski season in the Northern Hemisphere is still well over three months away, but that hasn't stopped many resorts from announcing their anticipated opening days. 
Now Jackson Hole Mountain Resort (JHMR) has joined the party by announcing it will start the 2023/24 season on November 24, 2023. 
The date is perfect as it falls on the Friday after Thanksgiving. Most people will have the day off and what better way to burn off the holiday meal than going skiing with friends and family?
The hype is sure to get stronger as the date gets closer. Last season JHMR set a snowfall record of 595 inches. The resort also had to close on April 9, 2023, due to its permit with the Bridger-Teton National Forest Service ending. This was agonizing for some as conditions were still prime with a 121-inch base, which was 121% of average snowpack for that time of year.
For the upcoming season, that permit has been extended an extra seven days, meaning the last day this season will be April 14, 2024. This will make the 2023/24 season the longest in the resort's history at 143 days.
The extended season gives an extra opportunity for anyone who wants to ride JHMR this season. The resort's Golden Ticket program grants a 50% discount on lift tickets for anyone who owns a valid 2023/24 winter resort season pass anywhere in the world. The dates the program is available include opening day and closing day. More specifically, they are November 24 – December 20, 2023, January 16-24, 2024, and March 18 – April 14, 2024.
No matter how much snow falls, the 2023/24 season will be historic because the resort has new owners this year. The Kemmerer family had owned the resort for 31 years before they announced they sold on August 3, 2023. Despite the change of ownership, the mountain remains independently owned.
Jackson Hole Mountain Resort is a world-class ski destination. With new owners, a longer season, and some of the most challenging terrain in North America, it is sure to be a memorable upcoming season. Will you be there on November 24?