Jackson Hole Mountain Resort President Mary Kate Buckley quickly quashed rumors circulating yesterday that the resort had been sold.
She responded to queries from the Jackson Hole Daily after an Instagram story from the @ikonoftheday account went viral. The Instagram story (below) claimed, "Very credible rumors are circulating that JHMR sold within the past 24hrs. And no, I'm not joking with ya'll."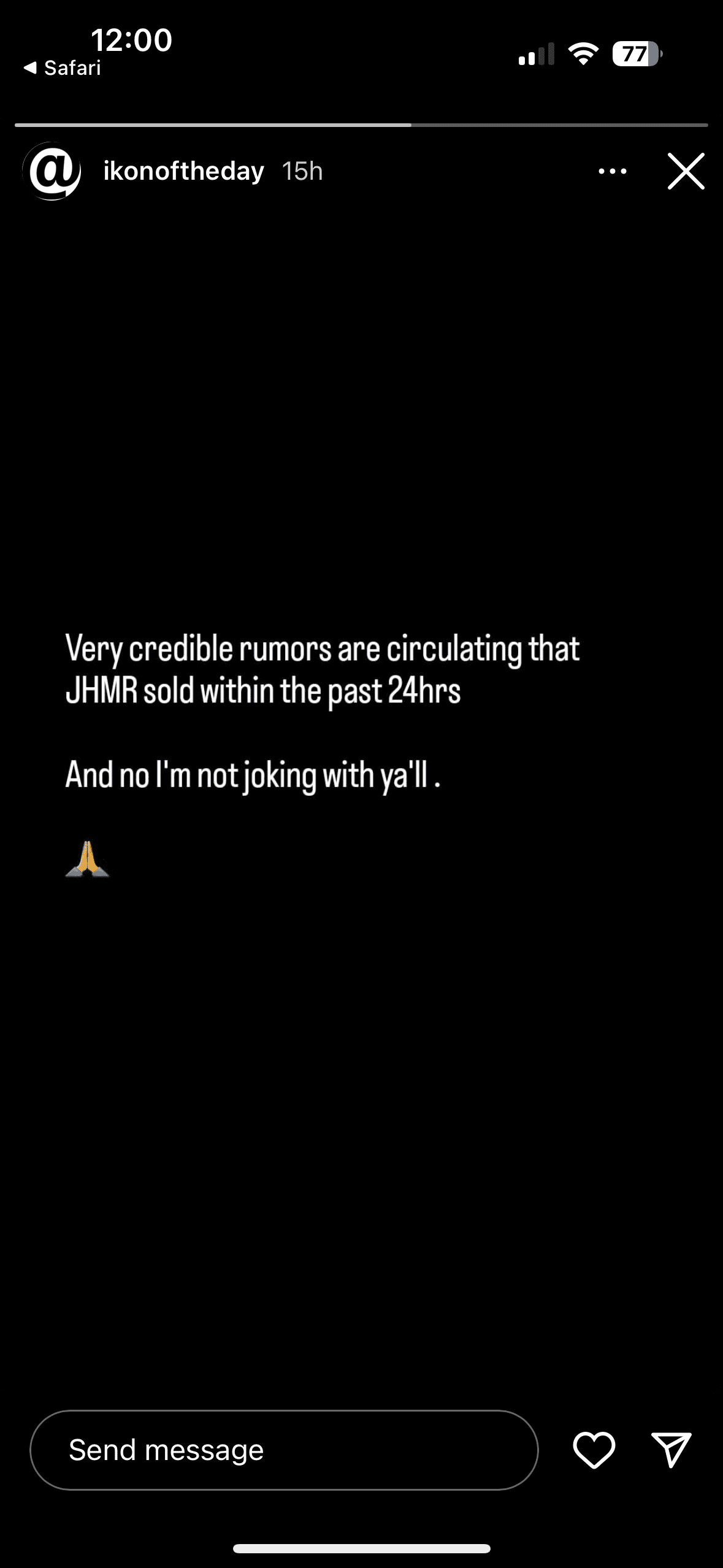 In a text message to the Daily, Mary Kate Buckley reportedly said:
"This year, we at JHMR celebrated 31 years of Kemmerer ownership and confirm that we have not been sold and look forward to their continued stewardship/investment in our resort and our people."
Although it is on the Ikon Pass, JHMR is still privately owned by the Kemmerer family. In 1992, the previous owner sold Jackson Hole Ski Corp. to the Kemmerer siblings, Connie, Jay, and Betty, who wanted to invest back into the state of Wyoming after selling off their coal empire. The family has maintained sole ownership—a rarity in the world of ski resorts. JHMR is a values-led, family-owned, iconic mountain destination to enrich the lives of its guests and employees, the resort's website proudly states. With an enduring commitment to the surrounding landscape, wildlife, and authentic community character, it strives to live by its values by reducing environmental impact. In doing so, it runs its buildings, lifts, and snowmaking on wind energy.
The Kemmerer family has guided the resort's development to what it is today. Sharing the passion of the original founding fathers and matching it with their business savvy and commitment to seeing the dream through to completion. The Kemmerers have been mindful of keeping Jackson Hole Mountain Resort true to its core identity, its humble ethos, and the belief in its authentic Western sensibility. The evolution continues to this day.
The Kemmerers aren't without controversy. Jay and Karen Kemmerer have a history of supporting Republican candidates, raising and donating millions to election campaigns and political action committees. They made the headlines in August 2021 after hosting a fundraiser attended by three of 'the most conservative Republicans,' which led to Patagonia refusing to supply stock for stores at the resort. The ski resort released a statement stating it "does not have any direct political affiliation or position and strives to create a neutral environment free from political narratives or agendas."