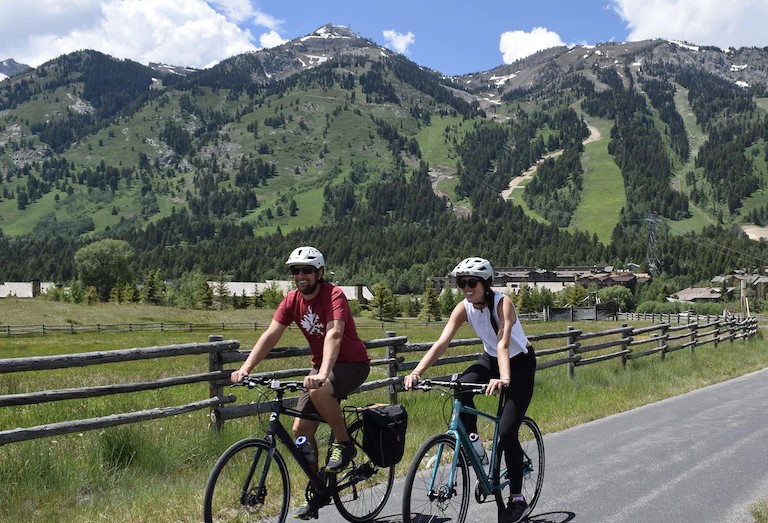 Report from August 2-6, 2022
My family loves outdoor adventure. 
This made a family vacation to Jackson Hole a pretty obvious choice. 
Jackson Hole Mountain Resort is famous for its skiing, and I had always wanted to come for that, but it just so happened that my first time visiting the area ended up being in the summer.
It still delivers big-time fun.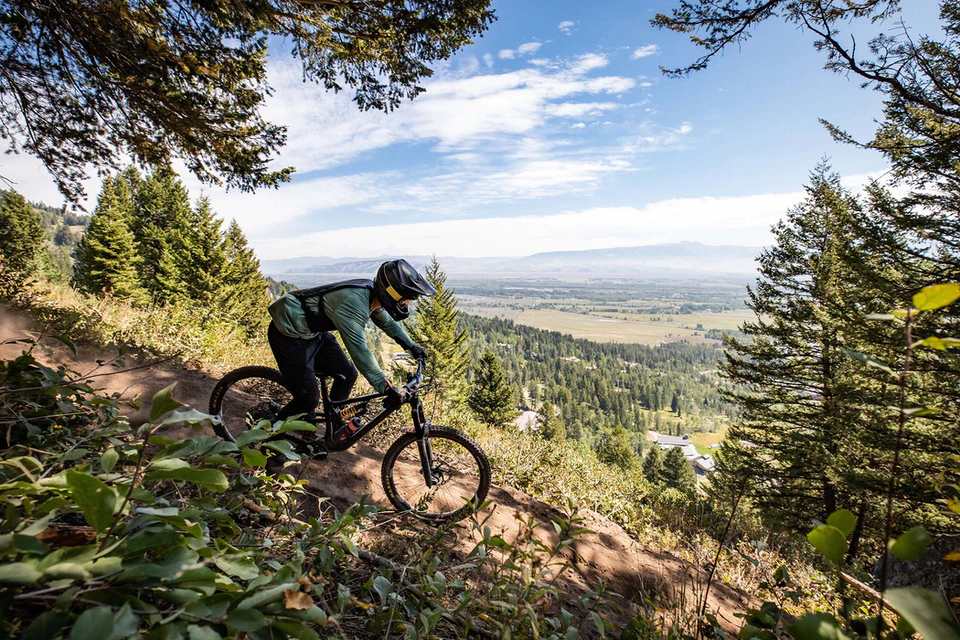 With two resorts, two national parks, and mountains and rivers in the area, the warm weather activities are endless. Staying in Teton Village was the perfect launching point to explore it all.
On our first day, we headed over to nearby Snow King Mountain in Jackson. Snow King has a plethora of mountain activities. Read the report for the day below.
Grand Teton National Park (GTNP)
GTNP lured us in the next day. After a stop at the visitor center, we headed to Jenny Lake where we took a ferry ride to the west side of the lake. From there we hiked to Hidden Falls before hiking back to the main area. 
The Tram
The following day was sunny, so we figured it was a good day to ride the famous aerial tram to the top of Rendezvous Mountain. The kids were in awe of the 100-person capacity tram that took us to an elevation of 10,450 feet.
From the summit, we did the short "Top of the World" hike and had incredible views. We also made sure to visit the popular Corbet's Cabin.
Bike Park
The afternoon was probably the highlight of the trip as I hit the Jackson Hole Bike Park with my two boys. We all love mountain biking, so this was a must-do activity.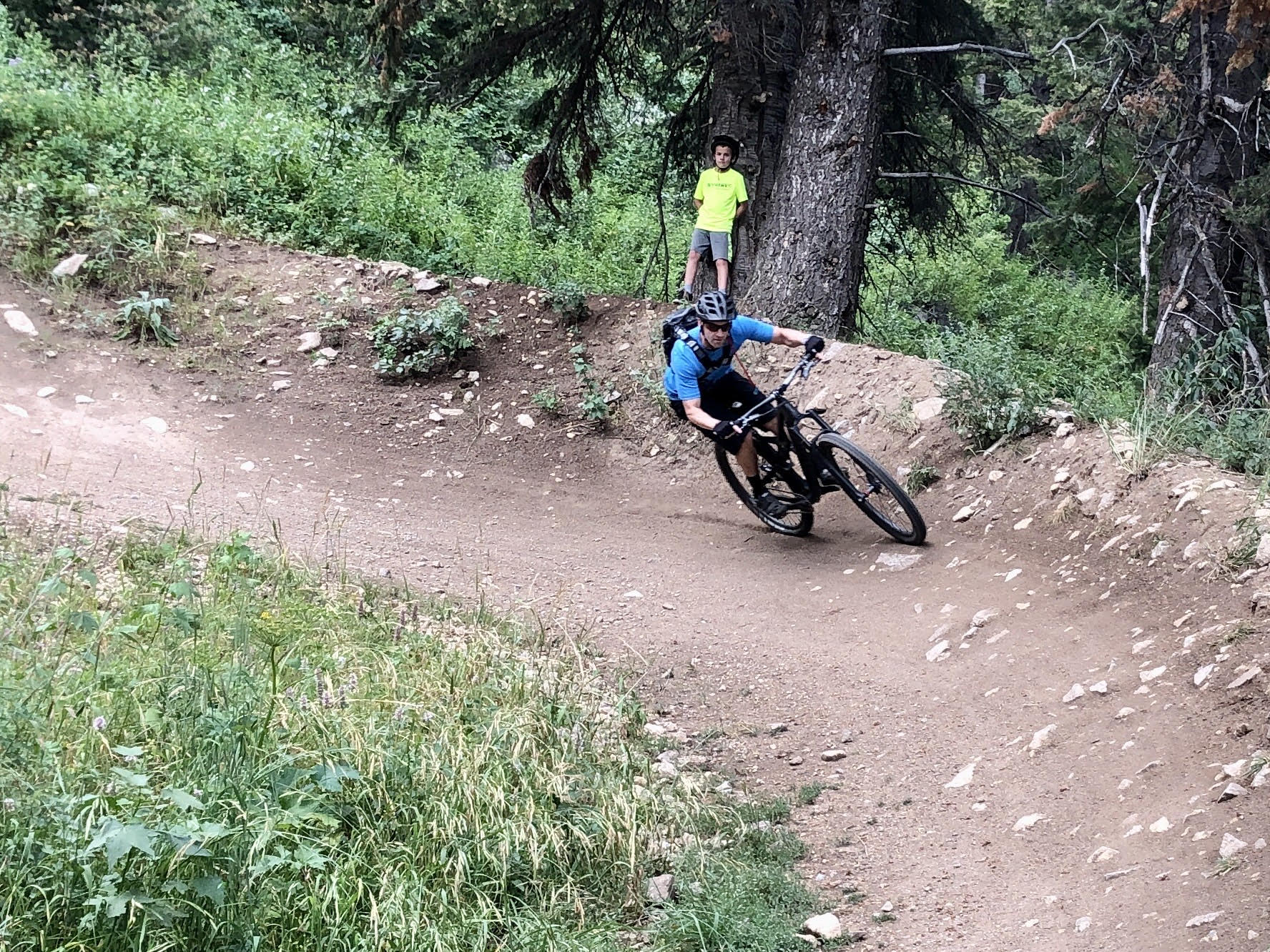 We mostly rode the Teewinot lift to get our thrills. The lift ride is quick, but the runs seem long. The trails are expertly built with plenty of flow, berms, jumps, and features. We all agreed that "Bronco" was our favorite trail.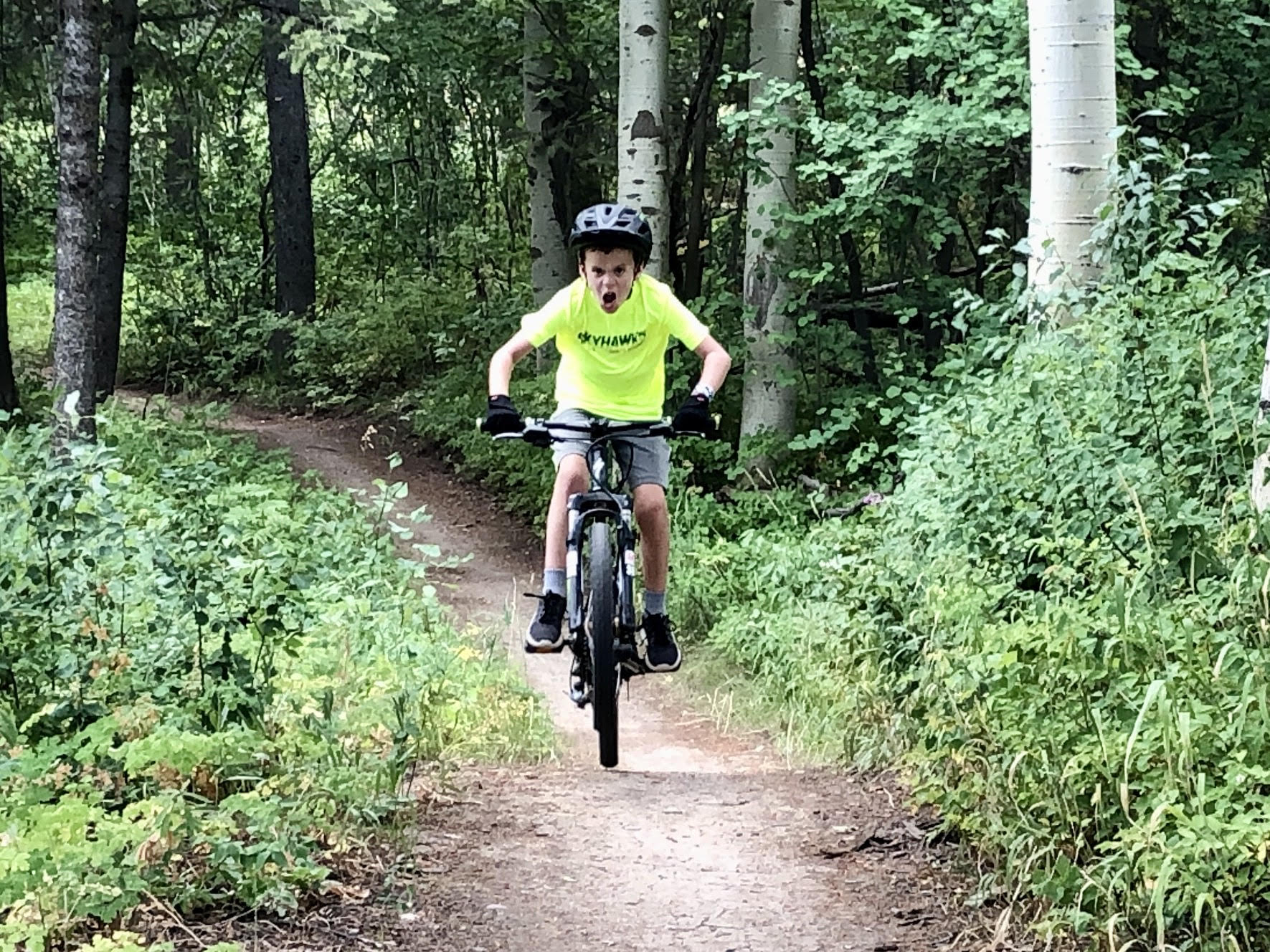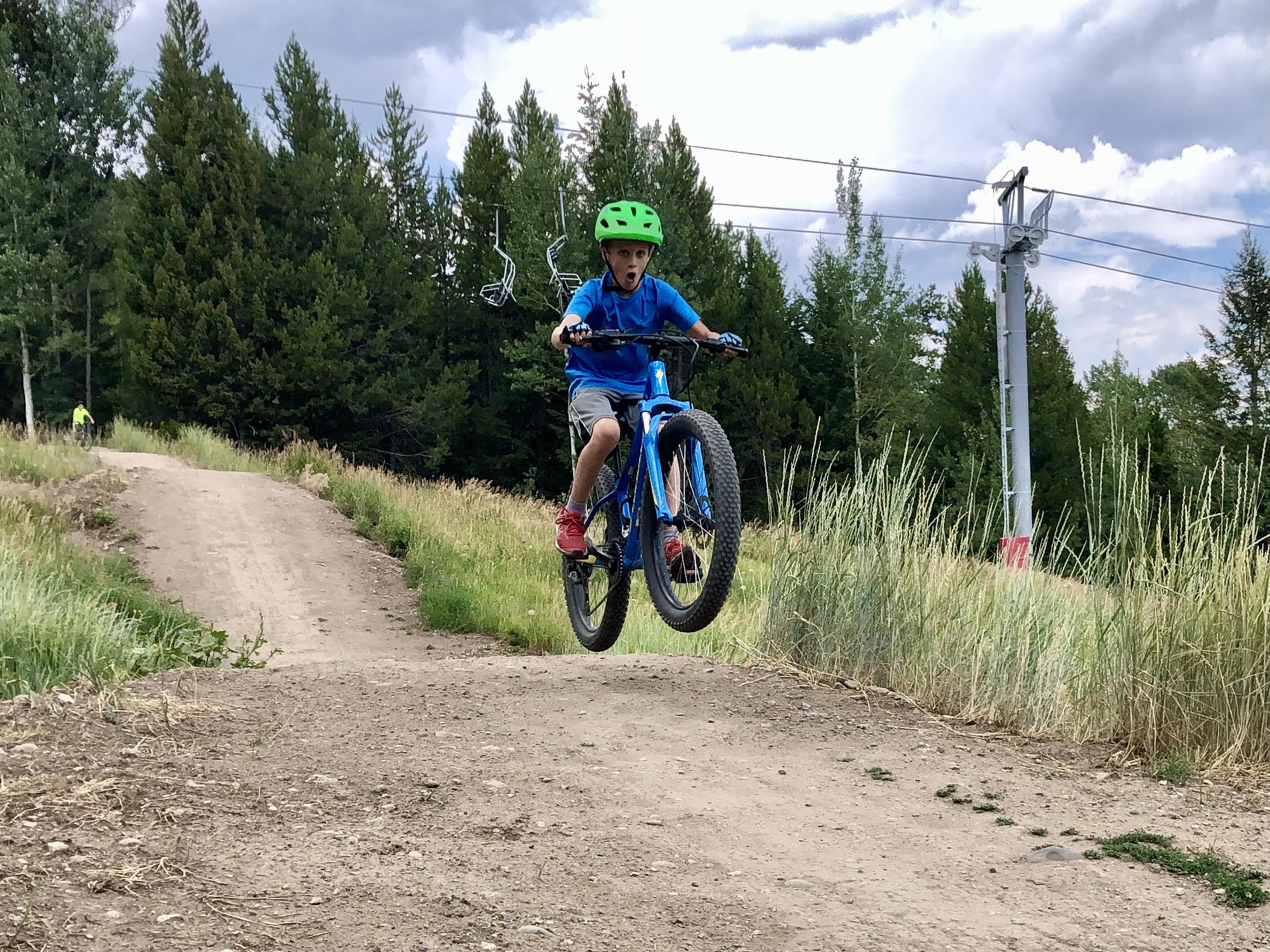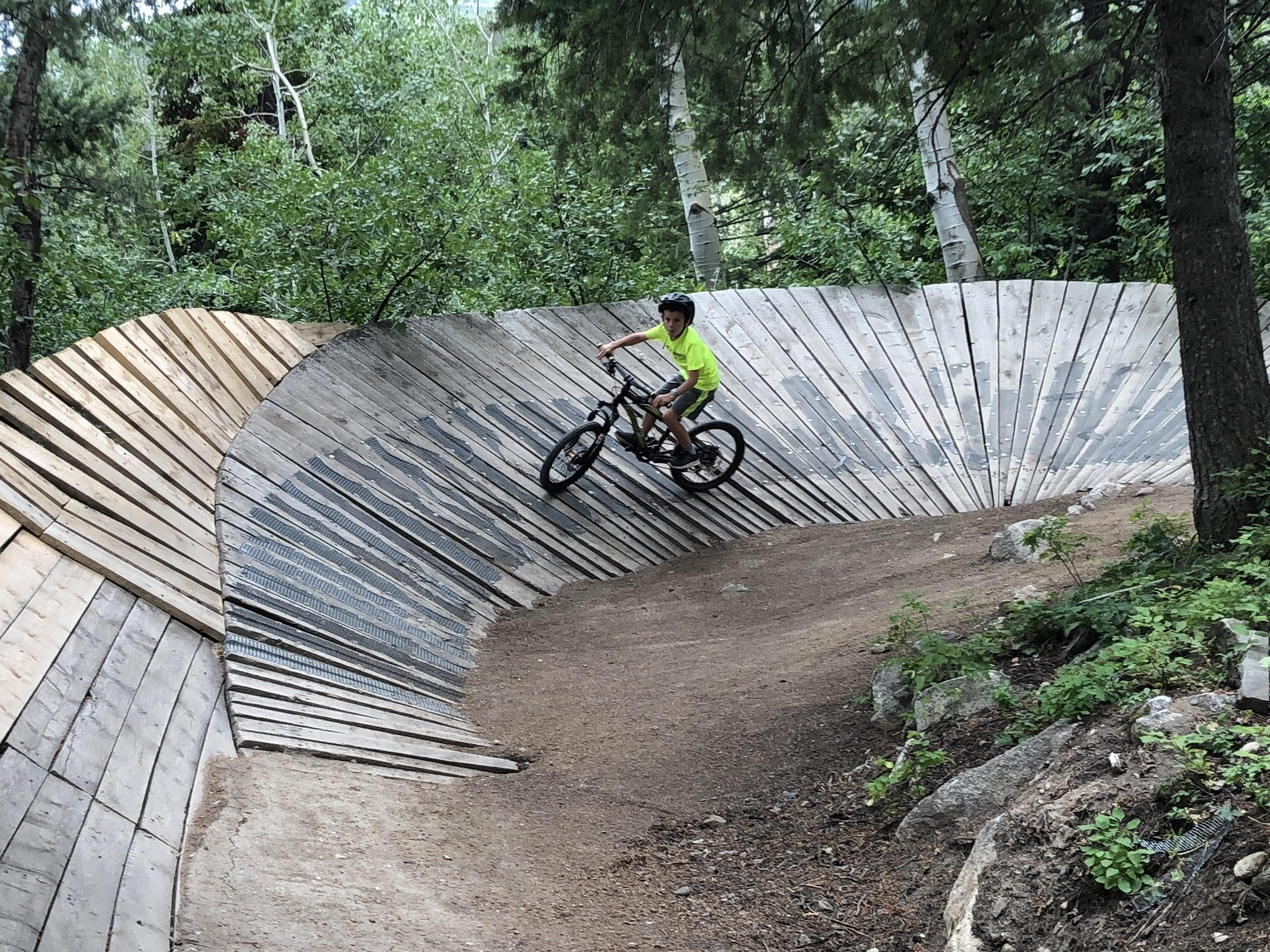 Unfortunately, lightning in the area forced the lifts to close early. We could have kept riding for hours more.
Yellowstone National Park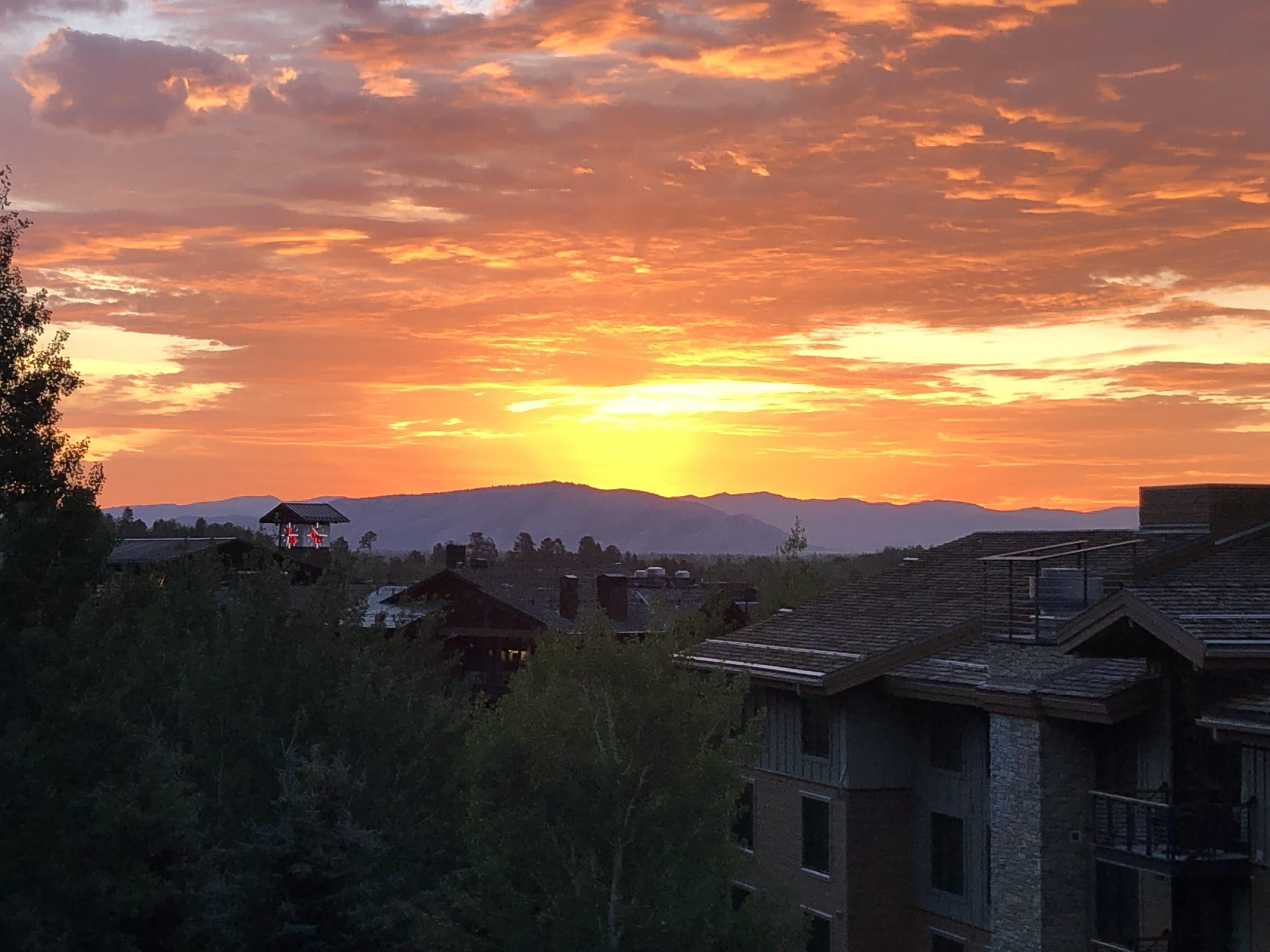 The next day we awoke to a beautiful sunrise. Maybe it was a sign because we had planned to go to Yellowstone National Park for the day. We headed out early and went right to Old Faithful. We hiked around the geyser area before coming back for the next eruption.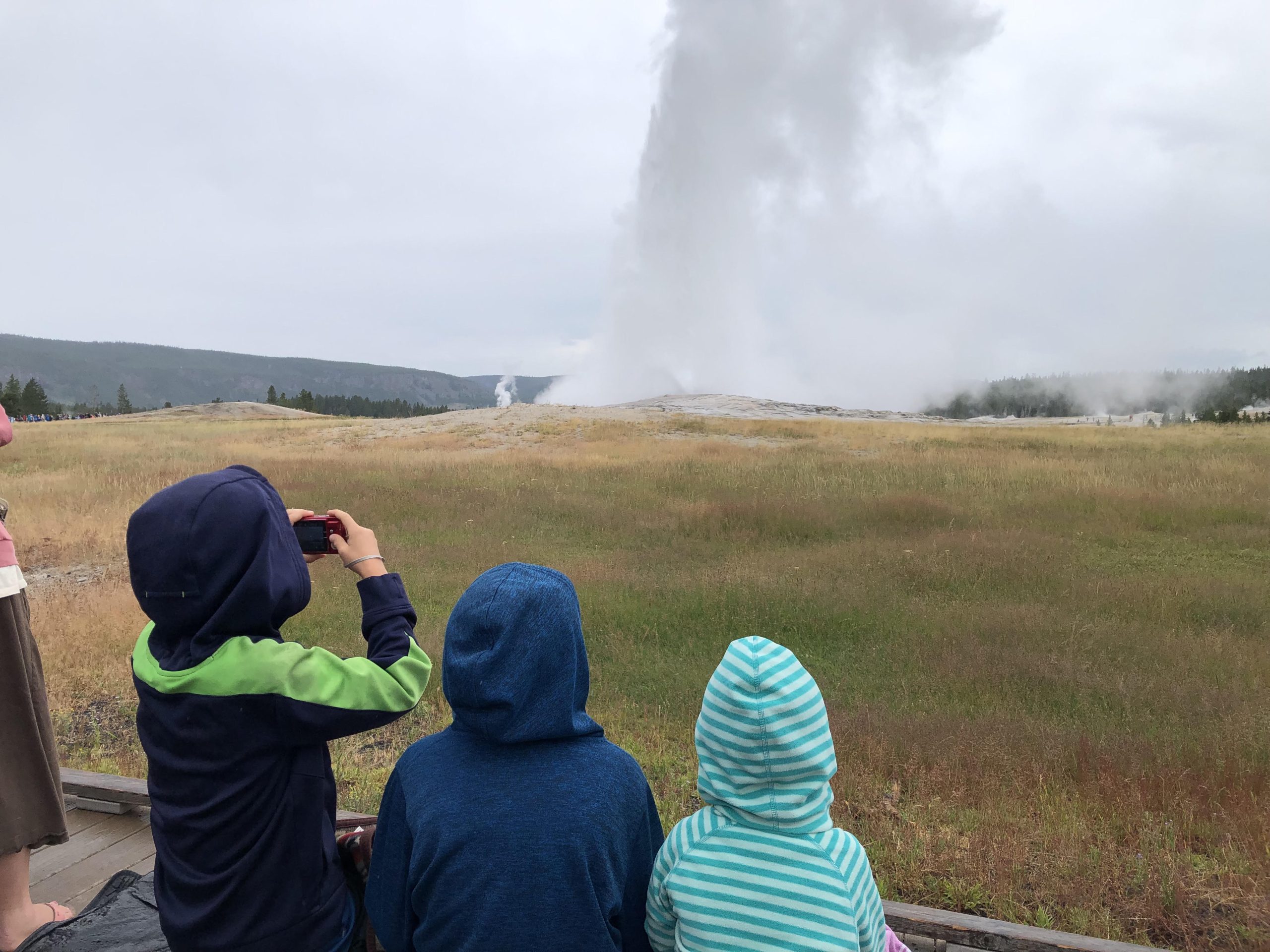 The rest of the day we spent biking and hiking to more geysers and pools.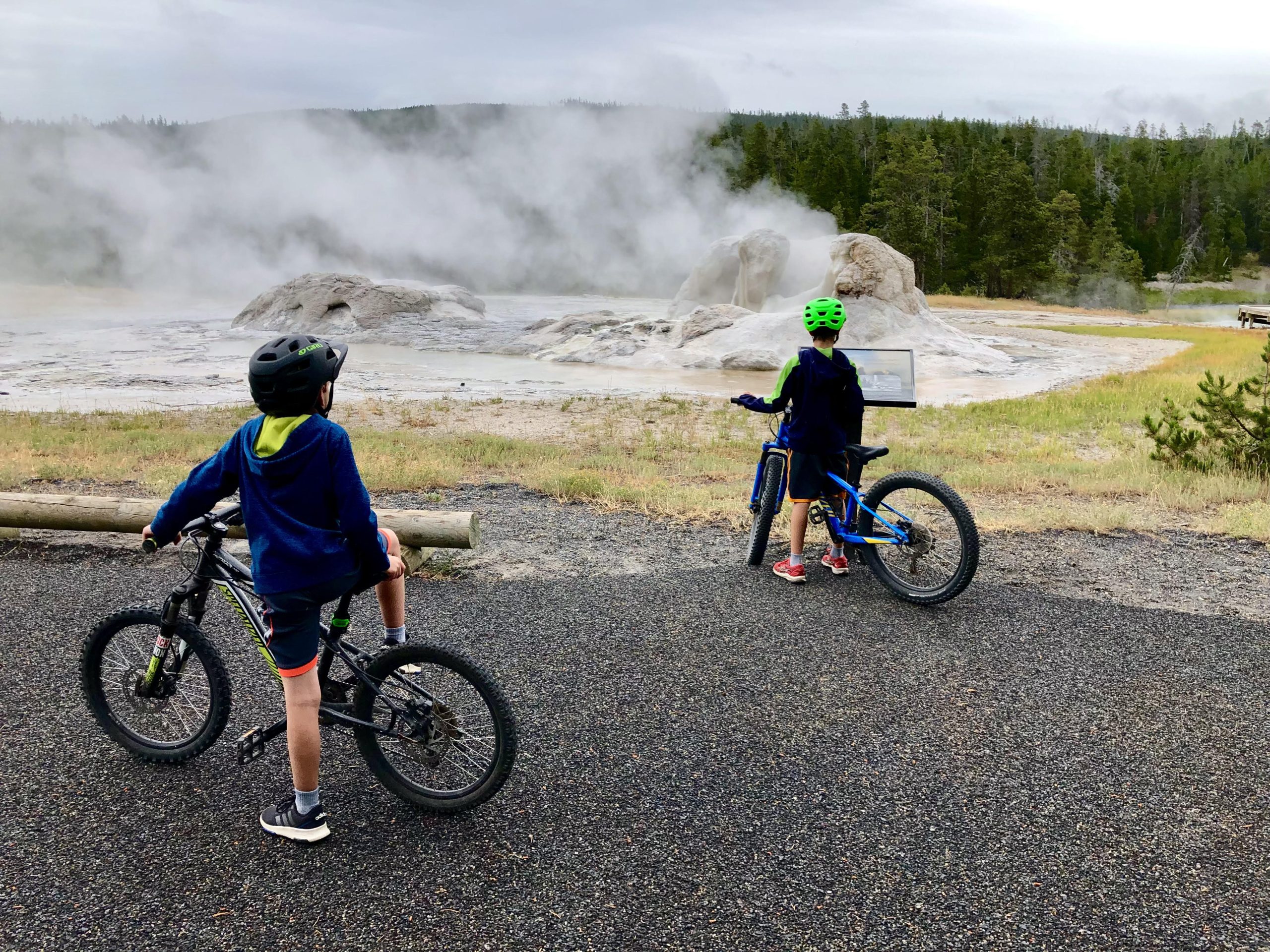 We also squeezed in a quick hike to Mystic Falls in the Biscuit Basin area.
There are so many activities to do in the area and we barely scratched the surface. Whitewater rafting, rodeos, horseback riding, fishing, golf, shopping, dining, disc golf, endless biking, and hiking trails, and so much more are available. Next time I visit I hope to do my favorite activity: skiing.