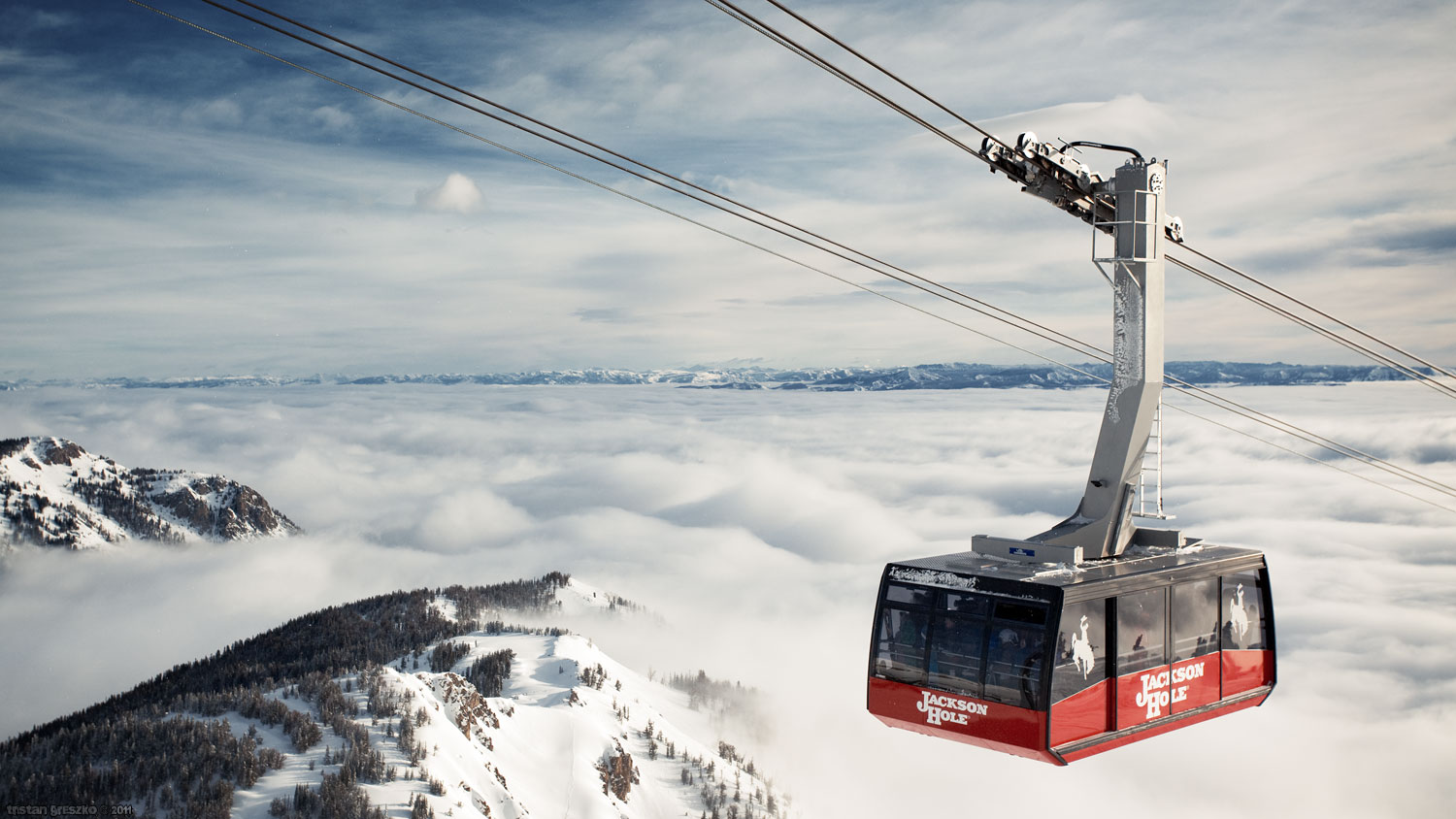 Jackson Hole Mountain Resort, WY proudly announced yesterday a full transition to Green Power for its electricity needs. Effective immediately, all-year-round resort operations will now be powered by Lower Valley Energy's (LVE) 100% Green Power program. This includes all JHMR on- mountain lifts, facilities, and base area operations. The program's product directly sources wind power from Horse Butte Wind Farm in neighboring Idaho; the closest wind energy source directly tied to Lower Valley's grid.
As a recognized ski industry leader, Jackson Hole's unique position as a sought-after, global, big mountain resort destination, coupled with immediate proximity to North America's most celebrated National Parks, makes JHMR a fitting candidate for incorporating Green Power.
"It's exciting to partner with Lower Valley Energy in a shared effort to power our entire operation with renewable electricity," states JHMR's President Mary Kate Buckley. "We are constantly seeking ways to reduce our impact on the environment and making the transition to running Jackson Hole's full mountain operations on wind-powered energy is a big step that aligns with JHMR's core values," offers Tyler LaMotte, JHMR's Chief Brand Officer.
Lower Valley Energy is the area's electric utility and offers a locally sourced Green Power option for its members. They work in concert with additional area stakeholders, including Energy Conservation Works, The Town of Jackson, and Teton County, to reduce environmental impact by harnessing Green Energy and increasing energy efficiency for community benefit.
"We have been working on this green power partnership for some time and are very excited this came to fruition with such a great local industry leader," states Lower Valley Energy President and CEO Jim Webb.
Energy Conservation Works partnered with Lower Valley Energy in September of 2017, launching an effort to increase participation in the Green Power program. Since that time hundreds of Teton County residents and business owners have chosen to switch their power to Green sources. In this time, JHMR becomes the largest member committing to operating on 100% Green Power. Lower Valley Energy emphasizes that any LVE member can choose to commit to Green Power. According to Drawdown.org, wind power is ranked as the second-best collective action communities can take to reduce their environmental impact.