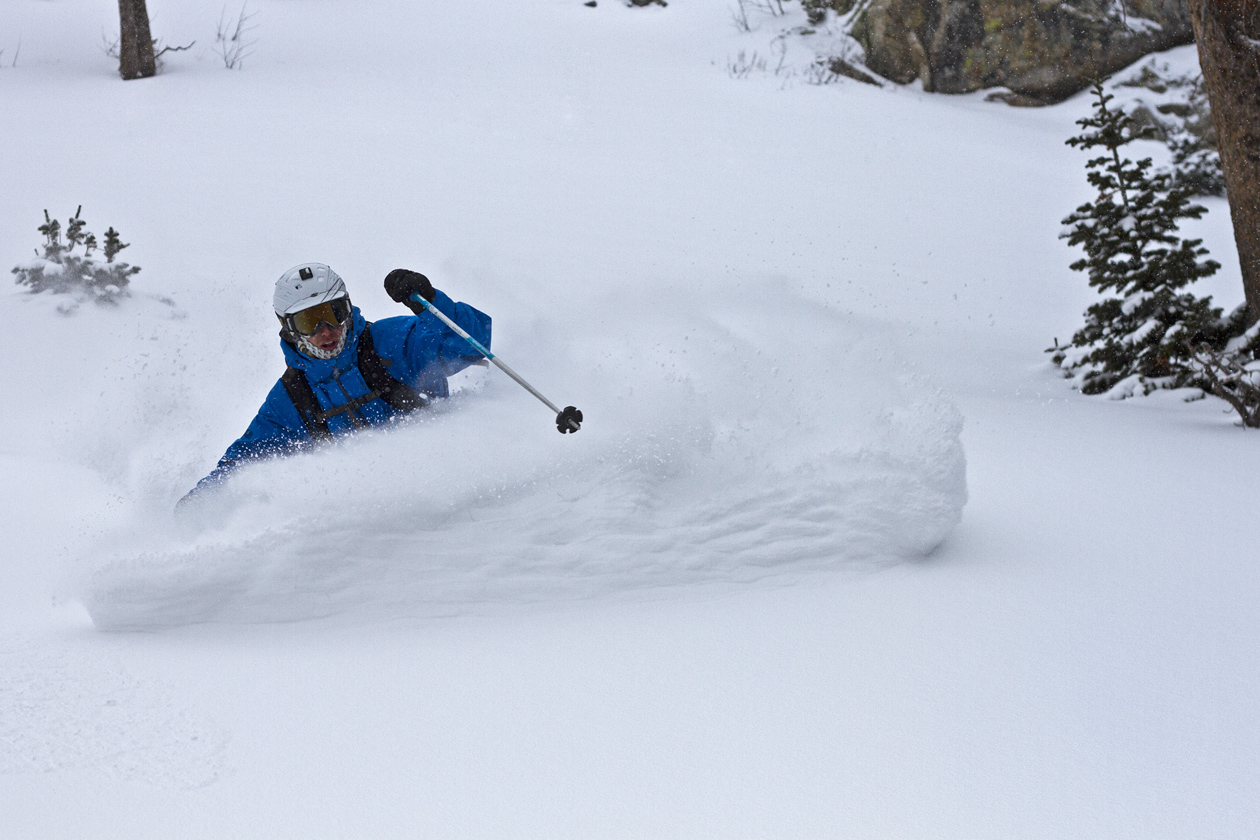 Since the ball dropped at midnight on January 1st, Jackson Hole Mountain Resort in Wyoming has seen it snow on every day since. That's right, 2-weeks of consistent snowfall, making the start of 2020 the best start to a year EVER in the resort's history, and 100″ MORE than the same period last year.
Daily snowfall, including an epic last 7-days, means the resort has seen 134″ of fresh snow, that's over 11-feet, since the turn of the decade, and 272″ season to date. Wow!
The resort is currently sitting on a 91″ base, the deepest on record for this time of year, and with the snowfall showing no sign of stopping, it's now a case of just how much snow they will get in January.
"We're in the flow," stated JHMR Vice President of Operations Tim Mason.  He went on to note, "I'm impressed by the virility and sustained nature of this storm cycle, and how our staff have responded to it.  We have worked tirelessly to ensure the parking lots are plowed, buses are running, and the mountain opens in a timely and safe manner.  Not to mention the skiing has been incredible; this is a January for the record books."
For comparison, below are some of the previous starts to January, with data from the Bridger Teton Avalanche site:
1998 – 95″
2000 – 102″
2009 – 86″
2018 – 33″
2019 – 25″
2020 – 122″