Jackson, WY, is no doubt a desirable place to live. The abundance of activities and the area's natural beauty certainly creates the demand to live there. Skiing, mountain biking, hiking, white water rafting, and multiple national parks are only part of the allure.
The demand has been so high lately that for the first quarter of 2023, the average sale price for a single-family home is now a record-breaking $4.96 million. It was just $2.6 million in 2019. The average asking price for a home is also a record-breaking $7.6 million.
If that shocks you, it may be an even bigger surprise that 68% of the purchases were made in cash. This means that the majority of buyers don't even need financing. Or maybe it doesn't come as a surprise. After all, as previously reported, Teton County is the wealthiest county in the U.S. and has the largest income gap, and it's not even close.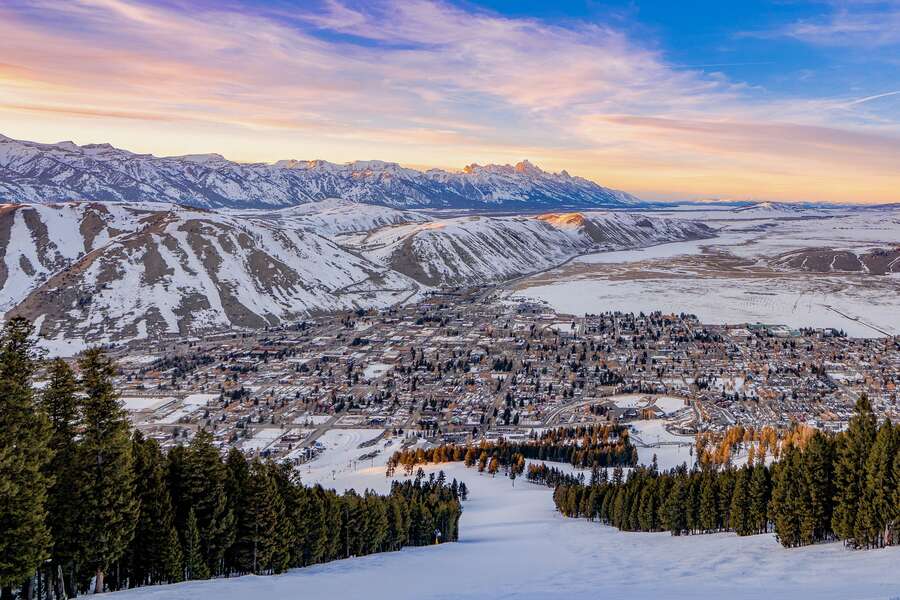 Also breaking records were sale prices for condos and townhomes, which averaged $2.5 million. If you want vacant land to build on, you're looking at $2.63 million on average.
Supply and demand are certainly driving the prices. Overall sales between single-family homes, condos/townhomes, and land have dropped 31% from a year ago. The inventory of new homes is the second lowest it has been in 40 years. Additionally, supply chain shortages, lack of employee housing, and a scarcity of skilled labor have slowed down new home construction. On top of that, owners are holding onto their homes longer than before.
The problem is worsening the housing crisis for Teton County locals as owning a home is becoming increasingly unaffordable. Jobs in the area are growing faster than the housing supply. 91% of businesses are understaffed, a symptom of higher home prices. Most likely, if you live in Jackson, you probably didn't make your income locally.