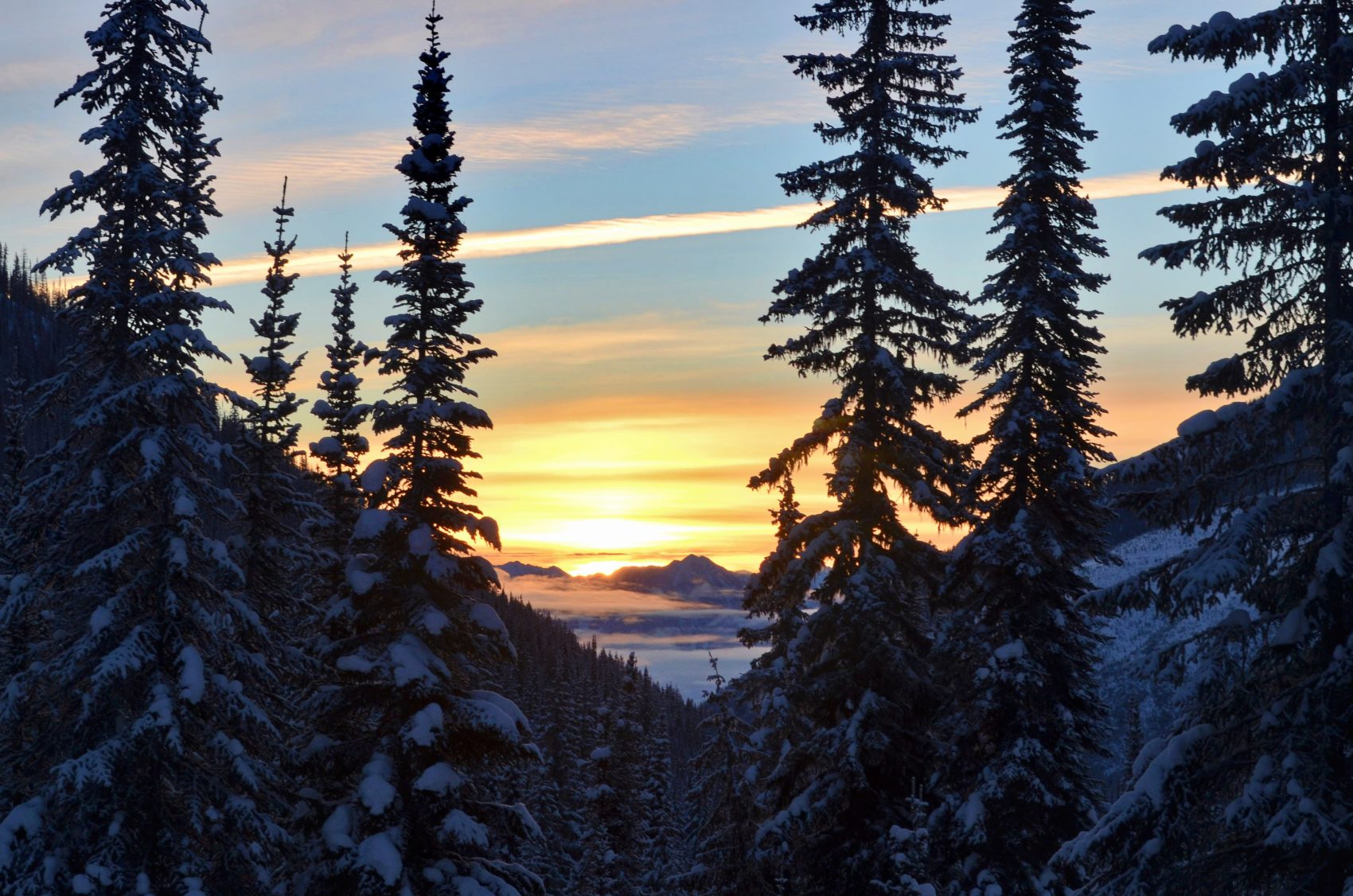 Nestled deep in a secluded valley in the Valhalla mountain range of BC is a little slice of paradise known as Valhalla Mountain Touring. A beautiful post and beam lodge offers a temporary home for those that venture into this remote mountain wilderness, but despite the comforts found inside, the real treasure lies in the surrounding hills.
I was lucky enough to spend a week in this winter wonderland. While British Columbia was in the midst of an unseasonable drought, we enjoyed beautiful cold smoke powder turns all week long.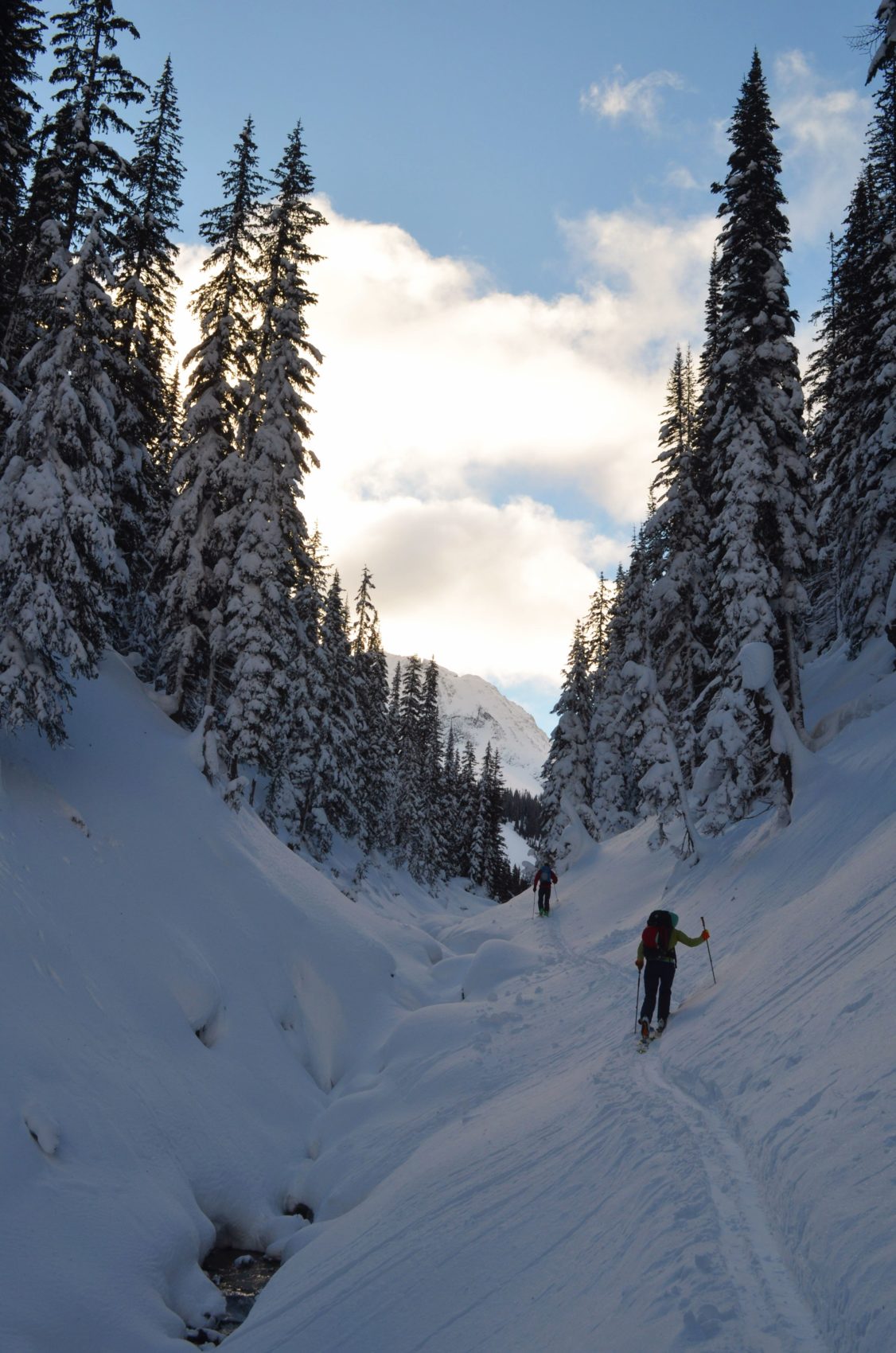 Our first day out we headed south and enjoyed fantastic views. Walking across a frozen lake, we were able to scope out the terrain we would ski that day, as well as days to come.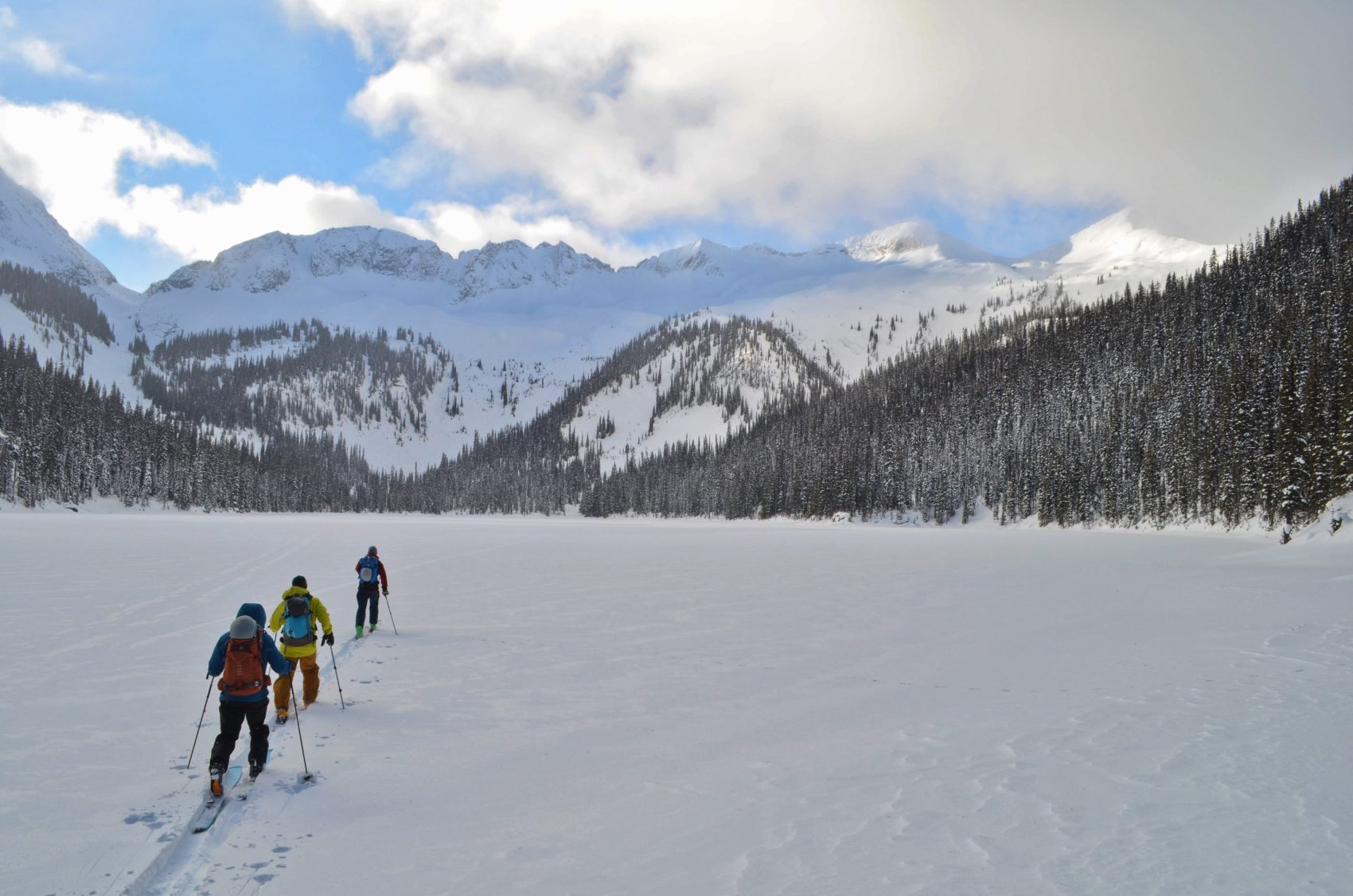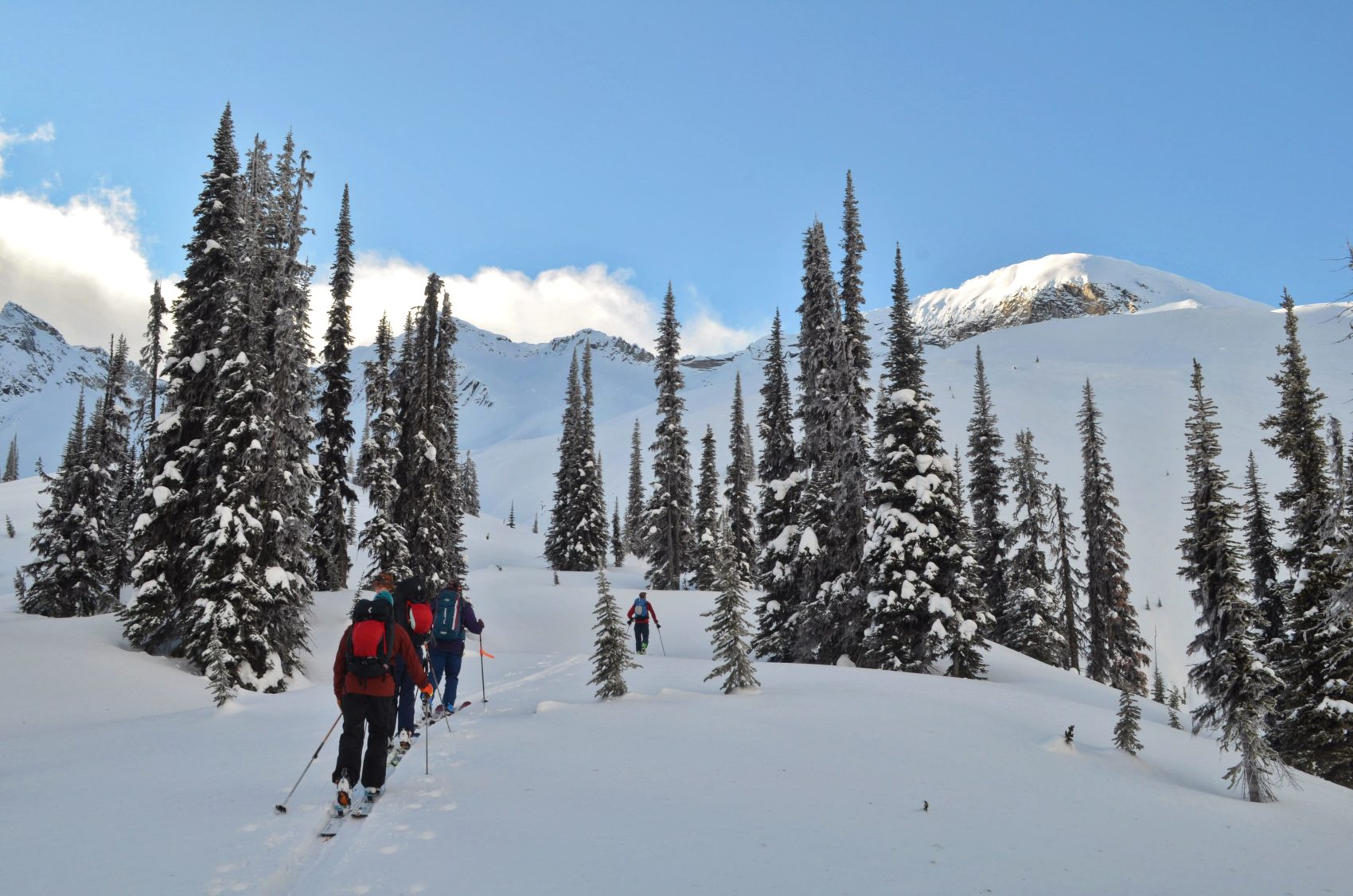 The sunshine, unfortunately, did not last all week. The upside to this was that the snow was well preserved on all aspects.
Forest fires from the previous summer burned quite close to the lodge, which makes for excellent tree skiing and riding. The burned forest offers increased visibility for tree skiing and pretty incredible contrast for those who enjoy an aesthetic experience.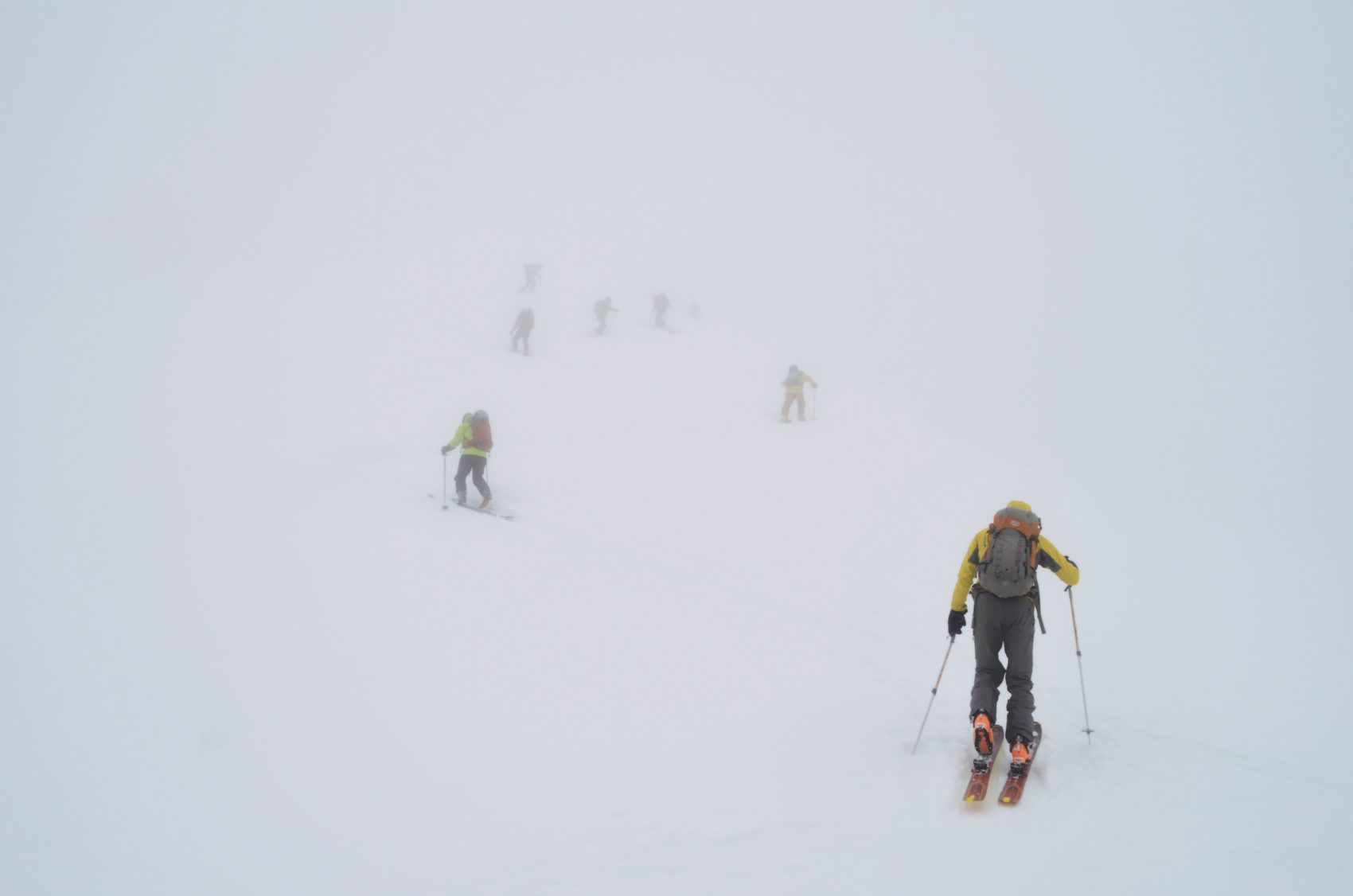 Low visibility was no excuse to stay home. We pushed our way across white out ridge tops and found some of the deepest powder turns of the week in some sheltered trees.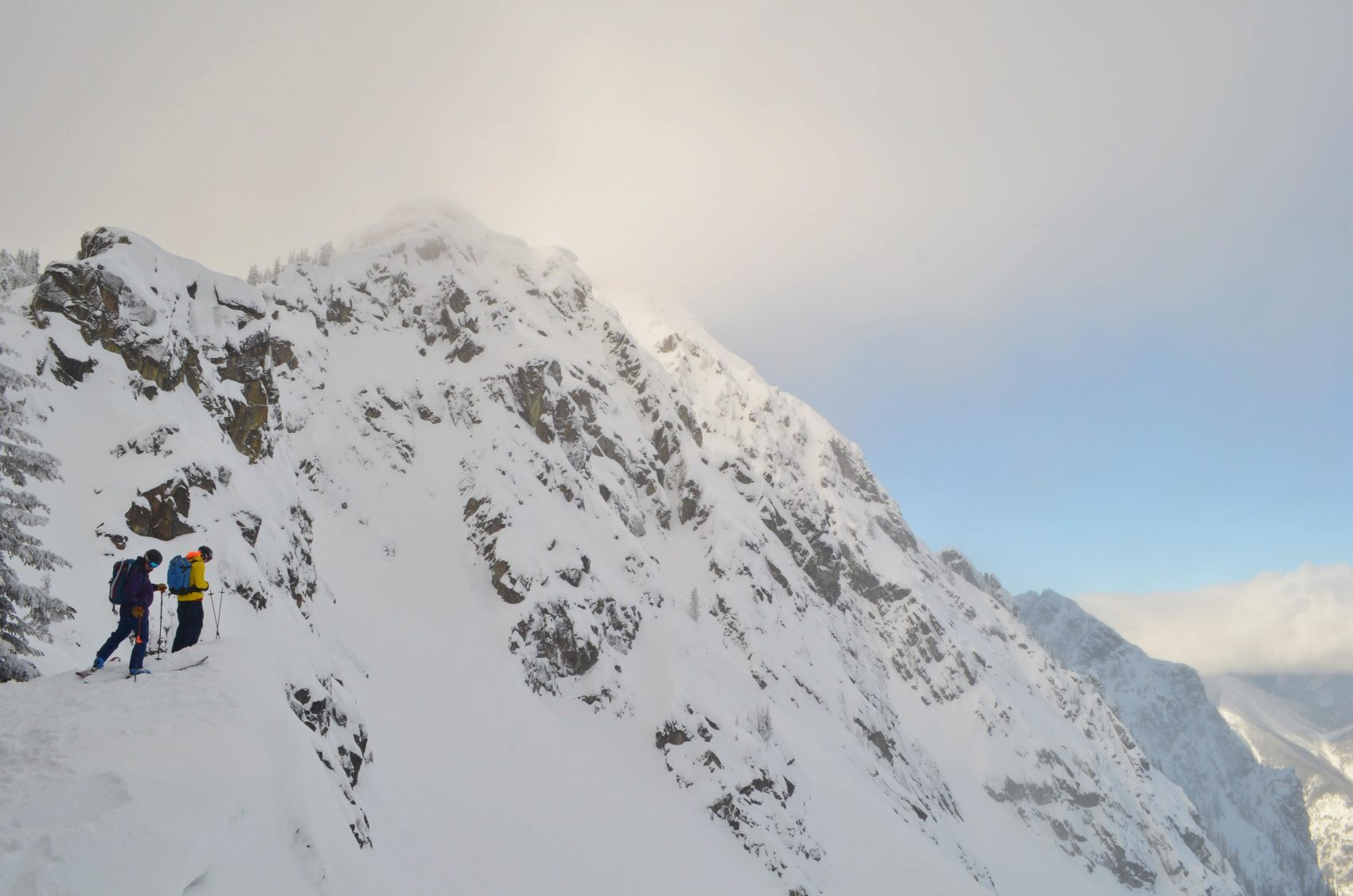 Breaks in the cloud cover throughout the week offered ample opportunity to get out of the trees, and stability within the snowpack let us explore zones seldom visited.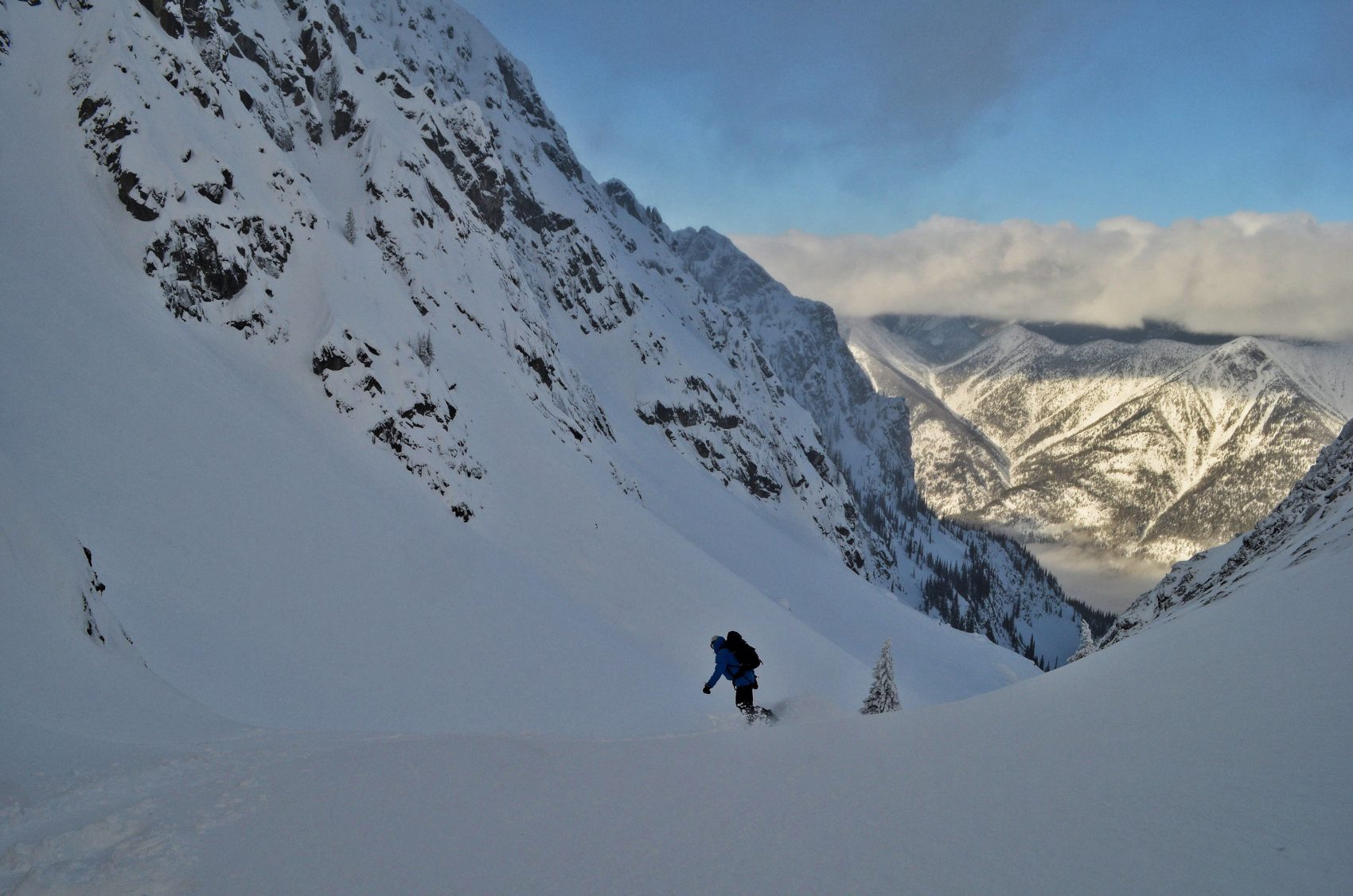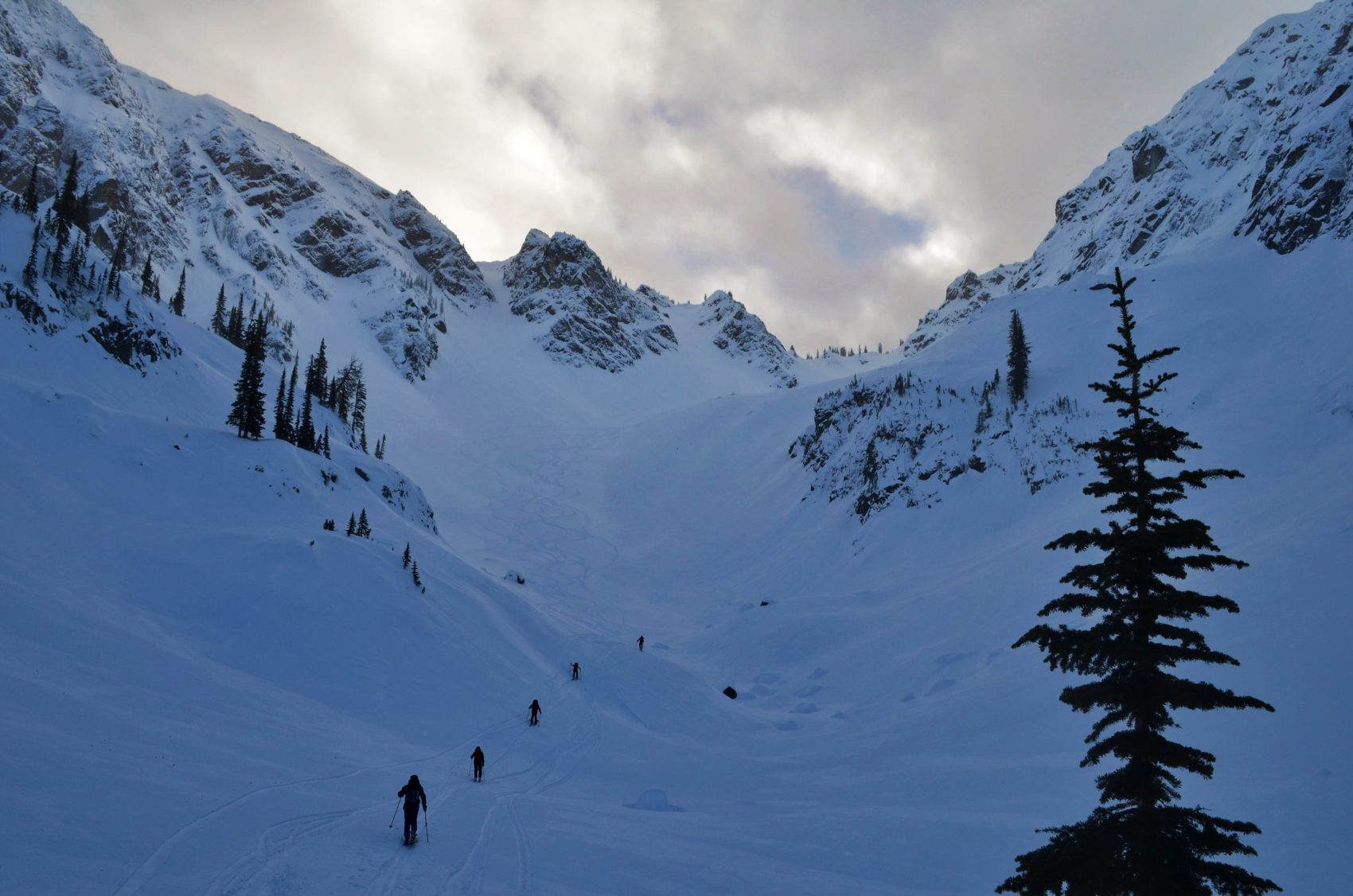 The terrain in the Valhallas offers endless opportunity to those who venture there. We were lucky to see a lot of terrain that week, but it's easy to see there is enough to keep one coming back for years to come.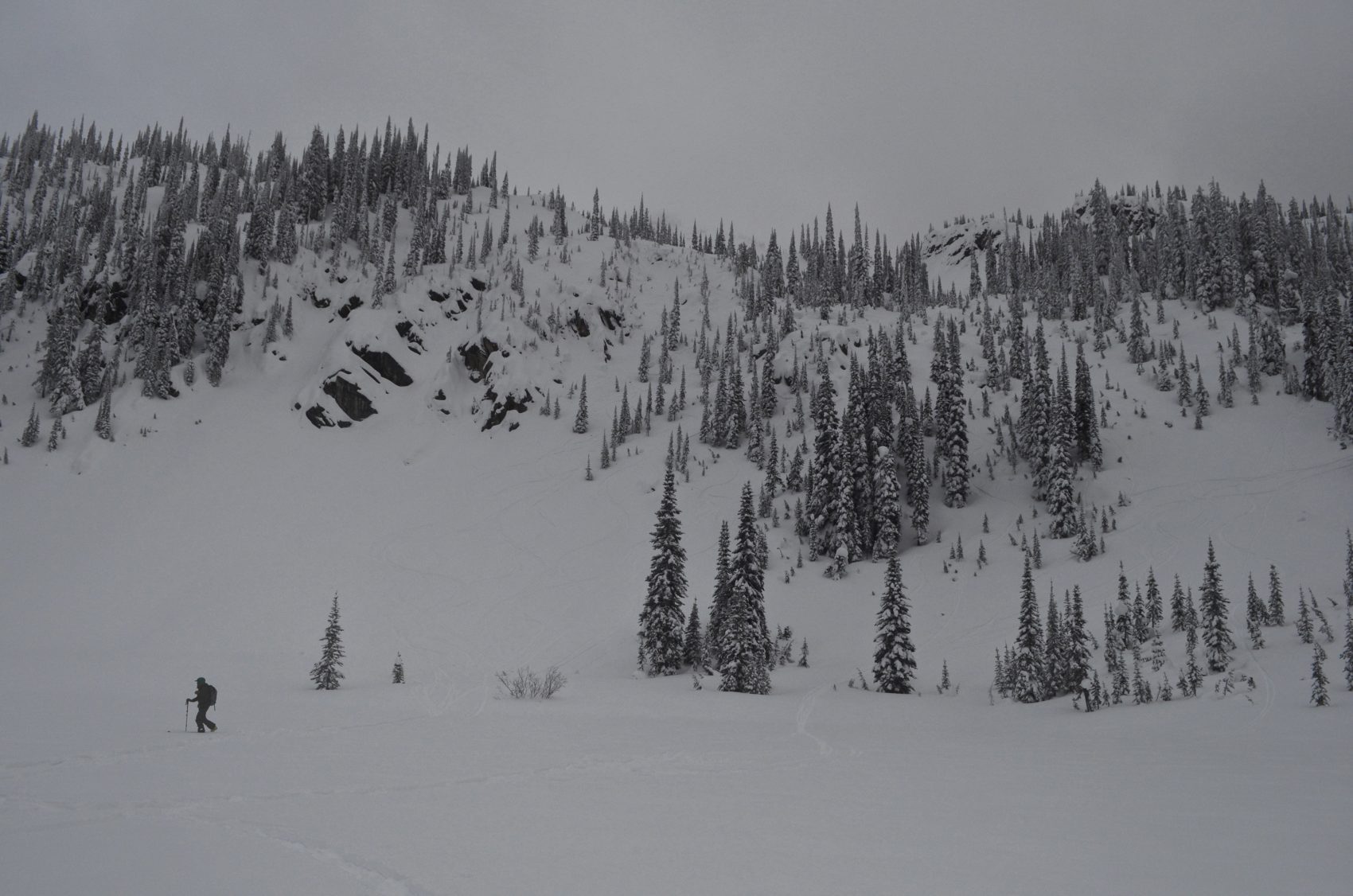 Plenty of alpine, moraines, chutes, cliffs, pillow fields, burns, and mature timber; so many options for any skier/rider in any condition.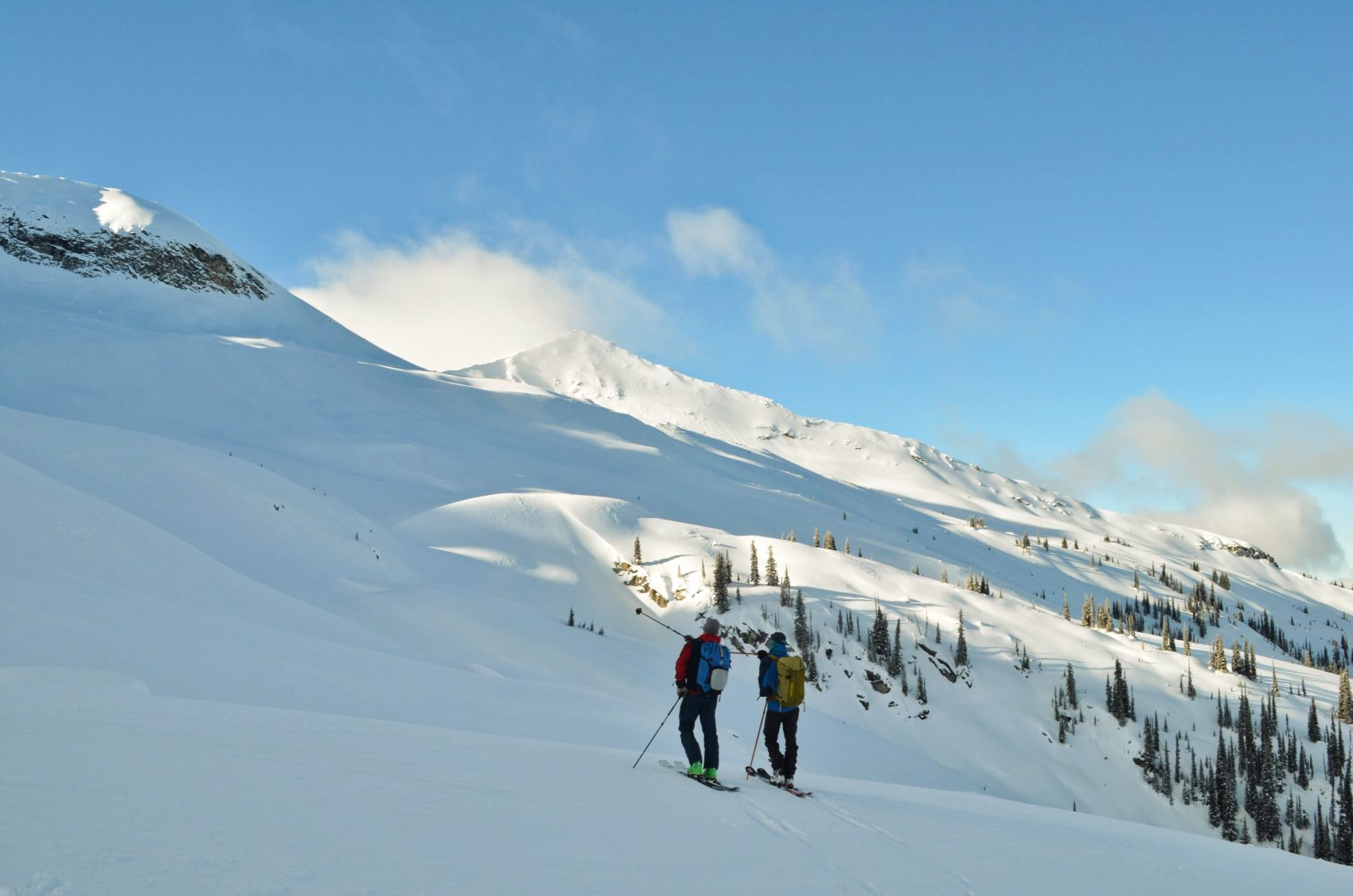 We finished the week in the sun. While the solar aspects were starting to get cooked, the snow in more sheltered areas remained very shreddable.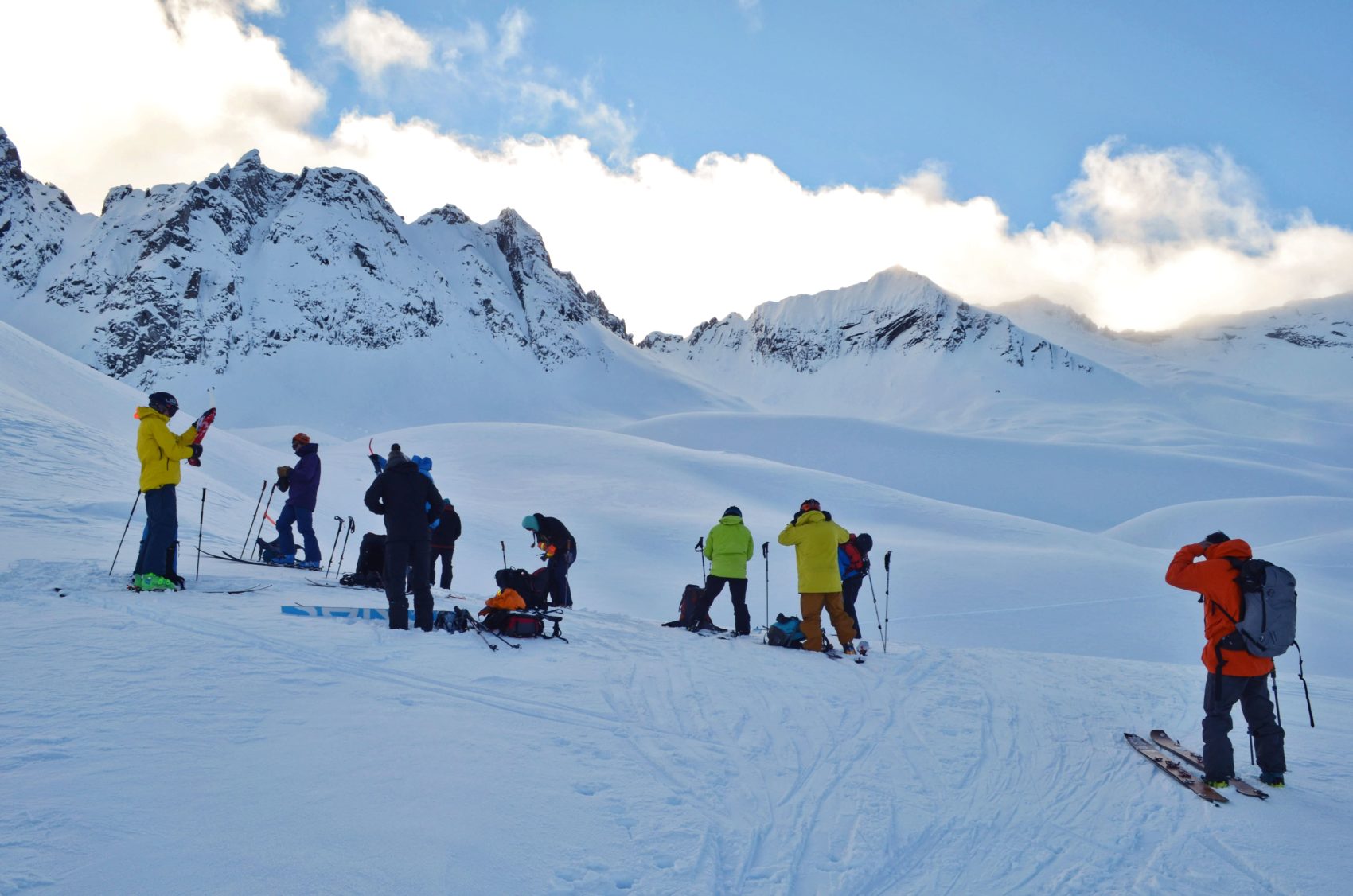 Valhalla Mountain Touring is a lodge-based ski touring operation. The main building was built in 1998 and features all the comforts of home including electricity, hot water on demand, wireless internet, flush toilets, and a full kitchen. It's a spacious and very comfortable spot to hang out after a long day in the mountains, and even features a sauna outbuilding for those who like to be warmed to the core.
To learn more about the operation, be sure to check out their website. They offer catering and guiding but are already nearly fully booked for the 19/20 season.
All photos are by the author.  To see more pictures from my adventures, check out my Instagram page @pistol.pan.