A petition has been started in support of legendary freeskier John Egan who was terminated by Sugarbush Resort, VT, in September 2020.
Egan, and his brother Dan, were spotted by Warren Miller while skiing at Sugarbush in 1978. Warren Miller described John Egan as the 'boldest and most innovative skier.' Egan has featured in 17 Warren Miller movies, the first one in the late 70s.
Having been sponsored by Sugarbush for most of his almost fifty-year career, it was a shock when new president and chief operating officer, John Hammond, informed Egan that his position as 'chief recreational officer' had been eliminated and that his services were no longer required.
"I was shocked. Every single owner of Sugarbush felt [that] I was an integral part of the team and trusted me enough to represent them [and] sent me all over the world with Sugarbush on my jacket … It's ridiculous."

– John Egan told Seven Days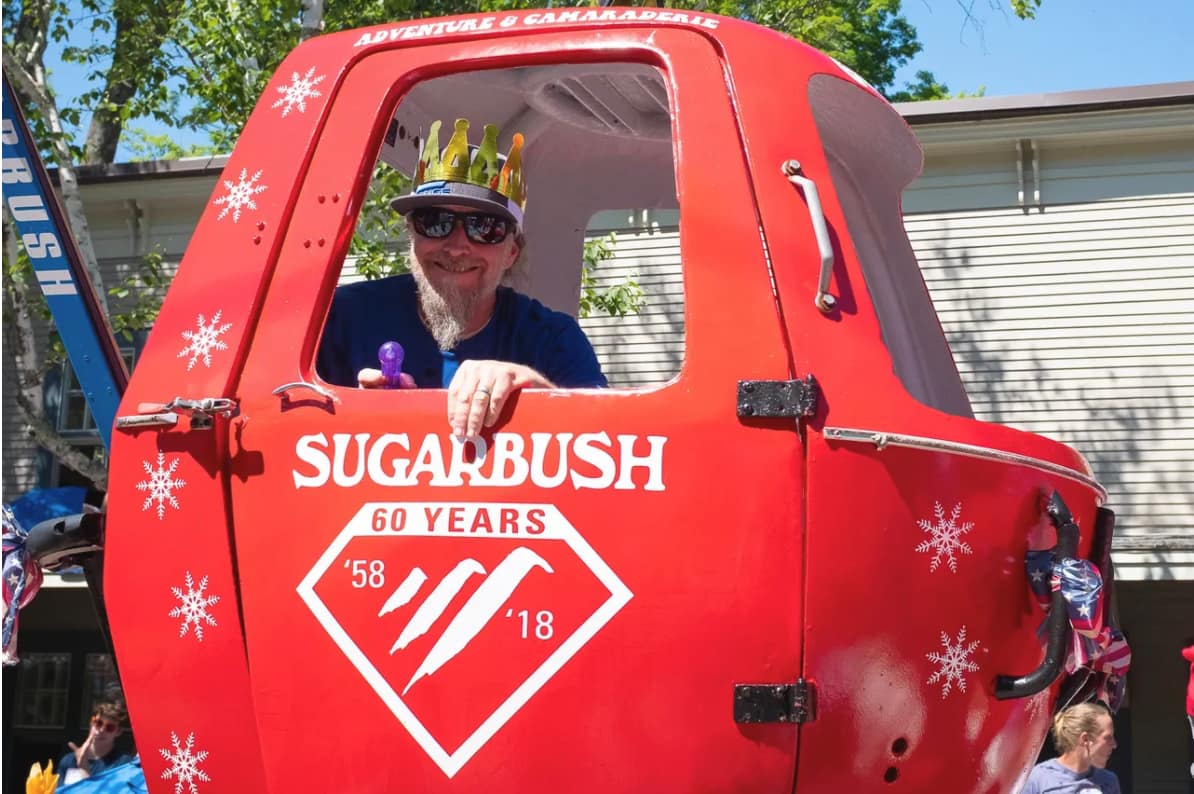 Many locals and employees are upset about the decision, which came after the resort was taken over by Alterra Mountain Company and had them questioning their loyalty this season.
A petition titled 'We support John Egan, the guardian of the great culture at Sugarbush' on change.org has 3,700 signatures supporting Egan.
Collectively, we submit this letter to implore you to reconsider your decision to terminate John Egan.  As we have all digested the news and reflected on Egan's impact on our personal experiences at Sugarbush, all stories center on one important fact: John is the guardian of the culture of our beloved resort.  Without Egan, the heart and culture of Sugarbush is at risk as the mountain will lose its anchor.  To know Egan is to know he is much more than an international ski icon — he is a good man, he is a valued mentor, and he is a master instructor who raises the bar and inspires excellence from the broader team.  And he is the moral compass that guides responsible use of the mountain and sets the expectation that all ski programs prioritize both safety and the environment.
Experts are often lousy teachers.  But Egan is extraordinary.  He shares the kind of big picture concepts that guide your development for years to come.  He expertly connects with students to inspire them to challenge themselves and accomplish goals they felt were out of reach.   While most resort instructors focus on the narrow technical aspects of teaching, Egan inspires the Sugarbush team to teach leadership through a team based atmosphere where each member plays an integral and valued role.  This is the kind of approach that encompasses much more than skiing and touches trajectory of lives and especially informs the growth and development of kids.  For those of us who are parents, we value Egan on the highest of levels for his commitment to character development and teaching responsibility to each other and the mountain.  He is a wholistic teacher, and it is this approach that makes him a true champion of a rare culture that informs the moral compass of Sugarbush. 
This year has been one of many challenges.  Many of us have lost loved ones and faced unimaginable challenges. It's a time when businesses need stability and people need outlets and a chance to connect, heal, and escape — certainly returning to the mountain this winter is a huge part of that. We deeply worry about what a change like this means in 2020, especially since this is a year of great transition for Sugarbush.  We sign this letter to attest to our firm belief that Egan is the cornerstone Sugarbush culture and will be an integral part of the success of the future as well as in the transition in ownership.  Without him, continuity will be lost at a critical time and the very culture that captured our hearts is most valued and at risk.
So we respectfully ask you to reconsider your decision, to listen to the many voices coming forward, and understand that Egan is an invaluable member of your team and the broader community.   Sugarbush is a strong and passionate community — I am sure you have been inundated with letters supporting our great friend.  I beg you to listen and reverse this one terrible tragedy of 2020. It's in all of our best interests, and Alterra will be lucky to have this gem of a super star in their corner.