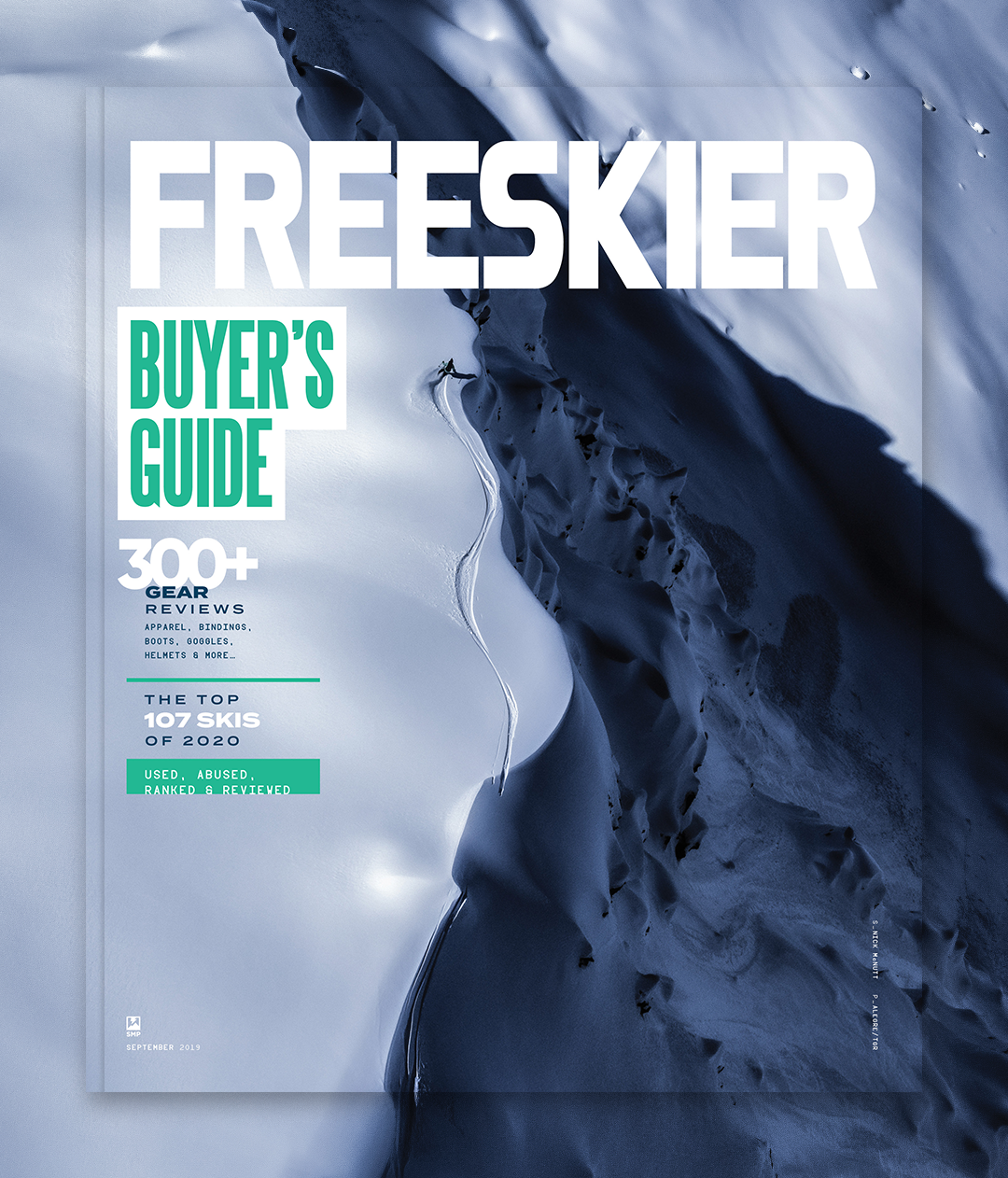 Brought to you by Triple Point Expeditions & SnowBrains
SnowBrains is teaming up with Triple Point Expeditions (TPX) in Alaska to bring you heli-skiing at its finest on:
March 20-27th, 2021
April 3rd – 10th, 2021
This trip will sell out.
TPX's 2021 season is already 75% sold out as of June 8th, 2021.
We will be featuring the stunning Alaska imagery of Triple Point Expeditions on SnowBrains Instagram & Facebook every Sunday in a feature called:  "AK Sunday".
SnowBrains will also be publishing a handful of informational articles about the expertise of TPX as well as the unparalleled experiences they consistently generate.
TPX upholds the highest level of safety standards at all times.
TPX Contact:
Contact Triple Point Expeditions owner Tucker Patton today at:
415.717.1442
info@triplepointexpeditions.com
Why SnowBrains Partnered with TPX:
One powerful reason is that TPX is lead by the brilliant Tucker Patton – one of the most badass human beings we know of.
Tucker totes the impressive accolades below and more:
Graduate of the University of Southern California, Business Administration Degree
Firefighter – Ketchum ID Fire Department
US Heli Ski Association Mechanized Ski Guide
American Avalanche Institute's Avalanche 3 Certification
American Institute for Avalanche Research & Education Level 1 and 2 Course Leader
Wilderness First Responder
CPR Certified – Adult & Child CPR & Airway Management – NOLS Wilderness Medicine Institute
High-Angle Rescue Technician
High-Level Big Mountain Skier
High-Level Big Wave Surfer
Big Wave Water Safety Technician
High-Level Kite Surfer & Instructor
Surf Guide & Water Safety Lifeguard in Fiji
Fly Fishing Guide in North America
Professional Photographer
Event Management & Production Experience Ranging from Teton Gravity Research to Freeride World Tour
Guided in Alaska, Antarctica, Japan, New Zealand, South America, & Lower 48
Heli-Ski Guide – 15 Years of Experience
Another huge reason we're partnering with TPX is that these guys ski 70% of the time.
Due to their enormous tenure, strategic logistics, highly experienced guide staff, and extraordinary flexibility, TPX flies 70% of their days in Alaska – which is exceptional…
TPX has a myriad of ways to get you out skiing and riding including unprecedented access to the Chugach, Talkeetna, and Alaska Mountain Ranges – all while upholding the highest safety standards.
If one range has bad weather, TPX simply shifts to a range with good weather & delivers the goods.
Ski Alaska With SnowBrains in 2021:
Miles Clark, CEO & co-founder of SnowBrains, will be in Palmer, Alaska hosting & skiing with TPX and wants you to join him on these dates:
March 20-27th, 2021
April 3rd – 10th, 2021
Miles will be big mountain skiing with you, discussing mountain safety with you, coaching big mountain techniques with you, producing video edits with you, and doing all he can to add to your experience at TPX.
Miles will be publishing multiple reports about this epic trip.
Miles Clark's distinctions below:
Graduate of the University of California at Berkeley, Molecular Cell Biology Degree
Professional Freeskier – 15 Years of Experience
Professional Mountain Guide – 14 Years of Experience
11 Years of Year-round Winter (North America/South America)
Skied 264-Days in 2018/19
Guided in Alaska, Antarctica, Japan, South America, Mexico, Svalbard (Norway), & the Lower 48
American Institute for Avalanche Research & Education's Avalanche Level 3 Certification
Wilderness First Responder
CPR Certified – Adult & Child CPR & Airway Management
What Makes TPX Unique:
Private and semi-private helicopters
Boutique private lodging, with helicopters steps from the front door
Gourmet dining prepared by our personal chefs, 3 meals/day
Pre-planning logistics to assist with every part of the trip itinerary
The best heli-ski guides and pilots in the industry
Transportation, including airport pickup and drop off from Anchorage
Dedicated staff on call 24/7
Top of the line ski equipment and safety gear
Professional photography services
Hand-selected gear recommendations from our partners
"We are a boutique heli-skiing operation based in Palmer, Alaska. We focus on our small size, unique location and years of experience helicopter ski guiding around the world. With only 8 guests max per week we offer endless options for mountain ranges to ski, unlimited flexibility, built in mobility and awesome terrain for everyone: from intermediate to advanced. Our beautiful lodge, gourmet food, welcoming staff and professional operation is focused on safety and delivering the ultimate Alaskan heli ski experience to you and your friends. We utilize our size, location and experience to deliver the best skiing and more of it – in a private and semi-private setting."

– Triple Point Expeditions, AK
Not only do they have the best guides and pilots, but you'll also be served 3 gourmet meals per day by their own Michelin-Star chef.
A professional photographer is available to capture those unforgettable moments, and dedicated staff are on call 24/7, including transfers to and from Anchorage airport.
This experience truly is turn-key – just show up and ski.
Could you handle 30,000 to 45,000-vertical-feet of skiing in just one day?!
If you've ever dreamed of heli-skiing, no crowds, no lift lines, and bottomless untracked powder every run on some of the most beautiful terrain on earth, then you're ready for TPX with SnowBrains in 2021.
TPX is our #1 choice.
Come join us for a once-in-a-lifetime experience in 2021.
TPX Contact:
To whet your appetite, go take a peek at their Instagram page and then get in touch below for more details.
Contact Triple Point Expeditions owner Tucker Patton today at:
415.717.1442
info@triplepointexpeditions.com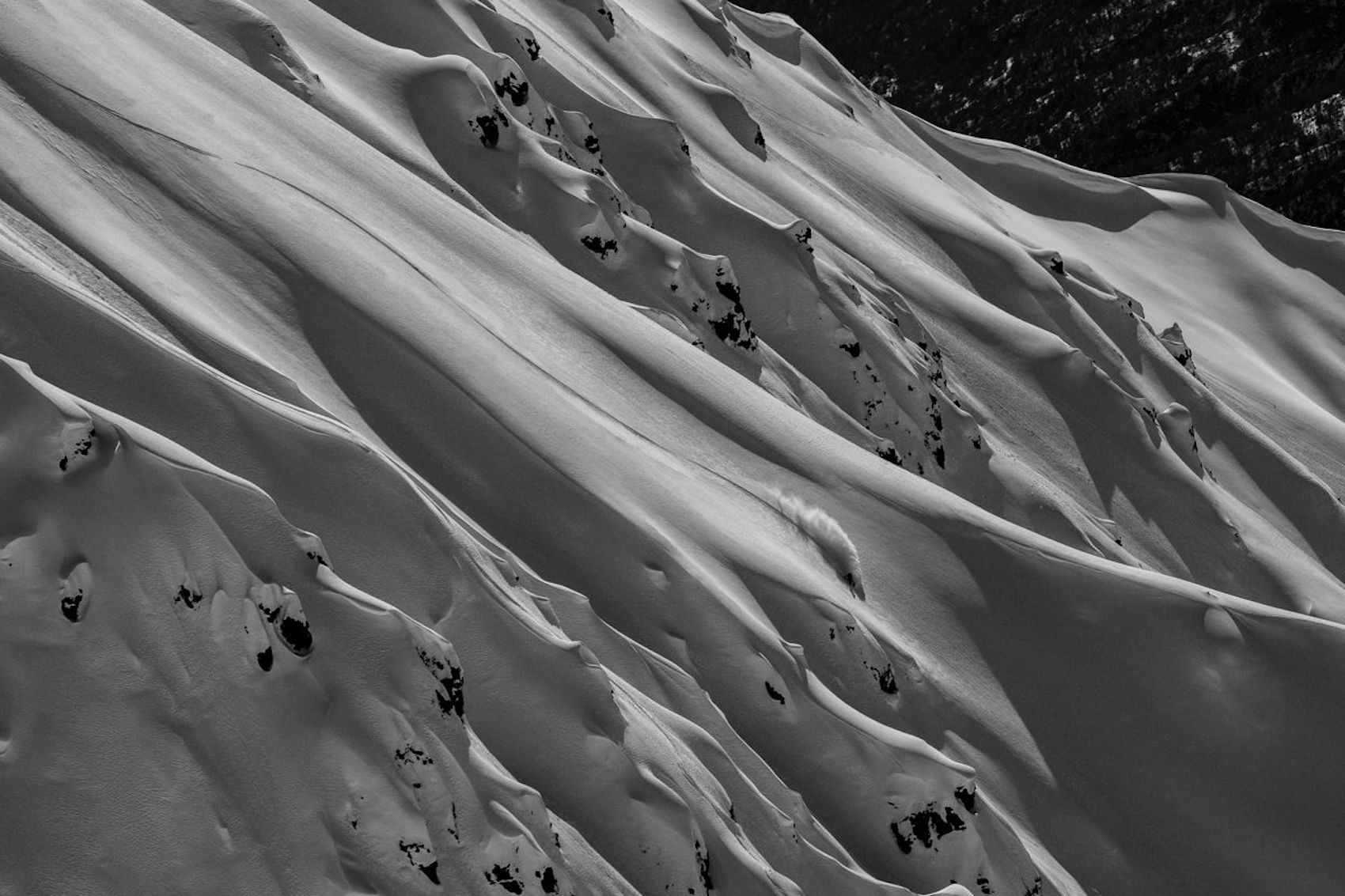 TPX Safety:
Founded in 2011 Triple Point Expeditions is focused on guest safety at all times.
From day one our guest's safety is the #1 priority in everything we do and every decision we make.
Our guides are at minimum Wilderness First Responders, AAA members, and Avalanche Pro 2 certified.
The majority of our guides on our staff have pursued the AMGA track and are fully certified IFMGA or AMGA Certified Ski / Snowboard Guides. Each guide and pilot has been trained in helicopter ski operations, mountain weather, high angle rescue, wilderness survival, remote medical and advanced top-down mechanized ski guiding techniques.
Additionally, our guides and pilots work in numerous guiding and public safety roles full time and around the world. 
From firefighters to EMTs, Paramedics to Emergency Room Trauma Nurses our staff continues to train and serve the public as professionals in their fields.
Our days start with an early AM meeting to discuss safety, weather, communications, logistics, and avalanche problems. We utilize every resource available to forecast for expansive permit area giving our guides the tools to deliver the best heli-skiing. 
We have skied on all 7 continents, trained public safety departments, trauma conferences, and run major events all over the world in an effort to share experiences, serve the greater community and continue to hone our guiding skills.
Your safety is our #1 priority.
FAQs:
Trip Style: Bespoke private heli-skiing, turnkey start to finish
Helicopters: Eurocopter A-Star B3 and B2 helicopters
Closest Major Airport: Anchorage, Alaska – 1hr. drive to Palmer
Fly Day Percentages: 70%
Mountain Ranges: Chugach, Talkeetna, and Alaska Ranges
Singles: Group dynamics, experience, fitness level, budget, and scheduling are of the utmost importance to us. We will do our best to accommodate single bookings based on the above factors.
Base of Operations: Palmer, Alaska – Knik River Valley
Guides: All of our guides have a minimum of 10 years of mechanized helicopter guide experience in Alaska
Vertical: Expect 30,000 to 45,000 vertical feet of skiing per day