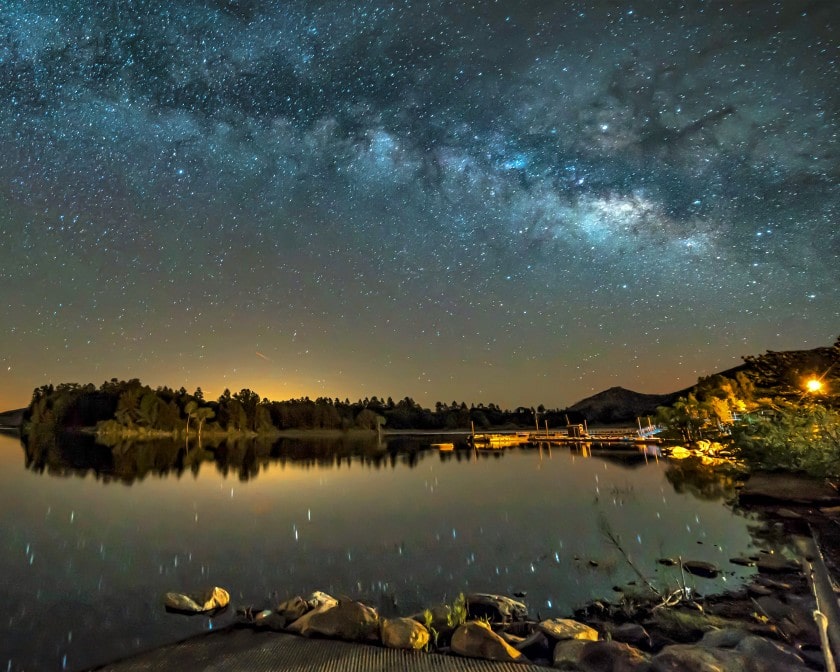 The town of Julian was officially named as California's second certified dark-sky community. The accreditation, made official by the International Dark-Sky Association, rewards a multi-year project of the town's residents. Neighboring town Borrego Springs, only a 45-minute drive from Julian, was California's first dark-sky community.
Julian resident Doug Sollosy founded the Julian Dark Sky Network intending to meet the light pollution standards of the International Dark-Sky Association. Starting in 2016, the Network collaborated with San Diego County for years to put an outdoor light ordinance in Julian.
The International Dark-Sky Association was formed in 1988 to protect the night and raise awareness about the importance of dark, star-filled skies. They promote restoration of the night sky by educating about the problems of light pollution and different solutions and have accredited thirteen communities within the United States, including Flagstaff, Arizona; Ketchum, Idaho; and Torrey, Utah.
Aside from its impairment of the stars, light pollution has an impact on the world's ecosystems. Plants and animals are reliant on the Earth's natural cycle of light to hunt, sleep, reproduce, etc. Think about how the presence of artificial light in our homes affects the human circadian rhythm. Wildlife is more susceptible to these impairments, especially nocturnal animals. Animals that use the cover of darkness to evade predators are now more exposed than ever.
The policy pushed forward by the Julian Dark Sky Network requires homes and businesses to use light bulbs that minimize blue light emissions and are fully shielded to point downward. The shields help direct the light down while minimizing the pollution that will confuse owls, bats, and other nocturnal creatures. In addition, consumers can find an International Dark-Sky Association seal approval on lighting that meets their specifications.
The Julian Dark Sky Network isn't stopping with its recent accreditation. Working with businesses and residents within the town is going to be an ongoing project. As the International Dark-Sky Association alters its regulations, the Network will seek to stay up to code. But Sollosy also wants to educate people about the night sky. Julian is one of the few places in the country where the Milky Way is visible. The Network will organize year-round astronomy activities for the public to inspire others to preserve the night sky.