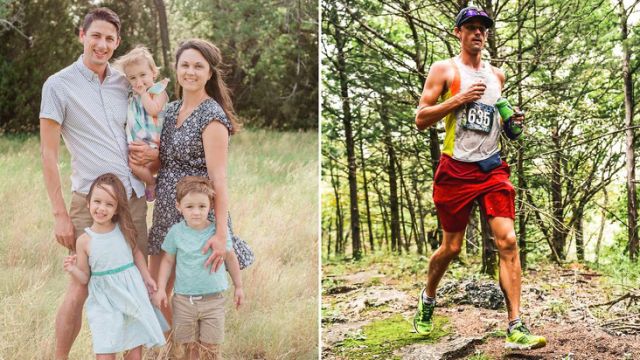 A Kansas runner has died after being hit by lightning near the finish line of a 31 mile (50km) ultramarathon, BBC News says.
Thomas Stanley, 33, received first aid from runners and officials at the Elk City State Park race on Saturday, but died from his injuries, police say.
Stanley is survived by his wife, Ashley, and three children. A fundraiser for the family has already raised over $45,000 since his tragic death.
His wife received the race medal on his behalf, local media reports.
Mrs Stanley wrote that she had "lost my best friend, father of our babies, and love" in a Facebook post. 
The Elk City park, where the race occurred, is located near Independence, Kansas, 115 miles (185km) from Wichita.
There were reports of strong to severe storms in the region ahead of the race.
The National Weather Service (NWS) reports that 17 others have been killed by lightning across the US this year. 
Although the chances of getting hit by a lightning bolt are slim, you should always seek immediate shelter if caught in a thunderstorm and avoid flat, wide-open areas.