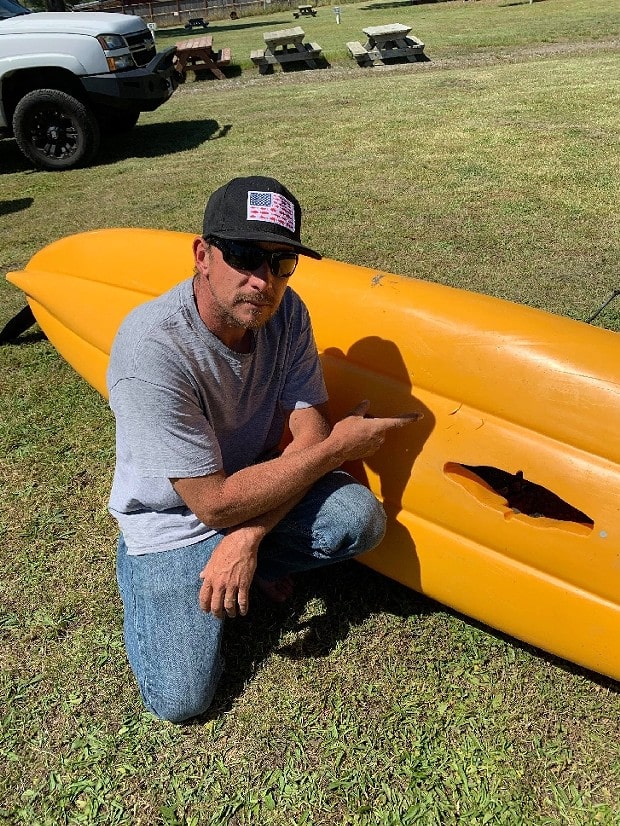 A kayaker fishing off the coast of Northern California had to fight off a great white shark after bleeding out a fish he had just caught into the water, attracting the huge fish.
Michael Thallheimer Jr. of Eureka was camping in Shelter Cove in Southern Humboldt County and went out fishing early in the morning, around 6 am.
"I had caught two small ling cod and then caught a large one about 36 inches or so. I put it on my fish clip. I cut through the gills and it pumps all the blood out. As soon as I did that, it wasn't 30 seconds after, that attacked. All of a sudden, it was attached to the side of my kayak."

– Michael Thallheimer Jr. told the North Coast Journal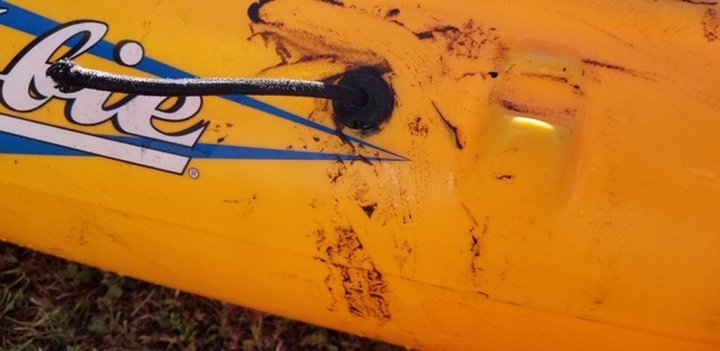 As the 16- to 18-foot great white shark took a bite out of his kayak, Thallheimer hit the shark as hard as he could on its nose. The shark let go, turned around, and whipped the kayak with its tail before returning to the depths below.
"I saw a nose and an eyeball with no soul. That animal doesn't give a … right in the middle of the kayak directly next to my knee and thigh, about 6 inches away. I slapped the thing as hard as I could on the end of its nose. It gave me a good thump, it didn't damage the kayak. I think he was pretty scared. He turned and split as fast as it could."

– Michael Thallheimer Jr. told the North Coast Journal
As he paddled back to shore, he realized his kayak was taking on water where the shark had bitten into it. In the process of calling 911, a wave struck his vessel, tipping him into the water. Unable to get back into his kayak, he was fully aware that he was in the water with a huge great white. Thankfully, he also had a radio attached to his lifejacket, enabling him to communicate with officials. Fishermen responded, saving him from the water and returning him to shore.
"He said he was so scared when he realized his boat was sinking and he didn't know where the shark was. He was thankful to be alive because it could have gone really bad to be out there all by himself. Anything could have happened."

– said his rescuer