Brought to you by Visit Idaho and Ski Idaho
Report from Thursday, February 23, 2023
Snowboarding at Kelly Canyon today was the best possible way to cap off my road trip. The day was defined by mellow vibes, chill terrain, and DEEP snow. The resort operates on a unique schedule, so I didn't show up until noon and still got the first chair up!
The Gold Rush Lift right at the base is where it's at. I lapped only this chair over the course of the day and was able to hit groomers, hike-to terrain, bowls, and trees. I started the day with a warm-up run down a black diamond groomer called Drop Out that instantly delivered face shots and some steeper terrain. Once my legs were warm I started to take it up a notch.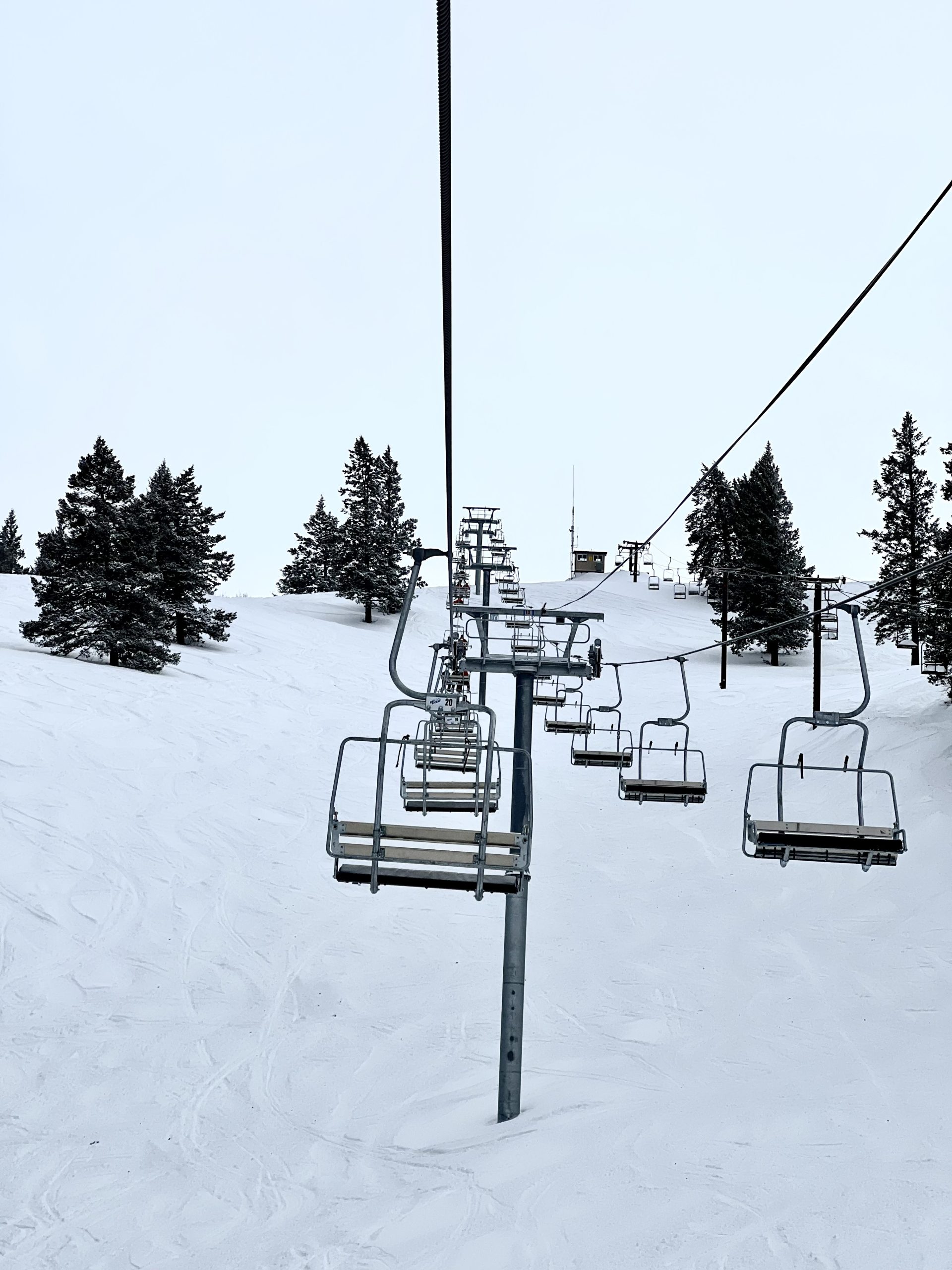 Hiking from the top of Gold Rush up to the Powder Bowl only takes a couple of minutes and provides access to great steeps, trees, and bowls. Once I made it up, I opted to ride down Whoa Joe. Here, I was riding through knee-deep trees and steep, powdery groomers that only had my tracks going through them by the time I left. The trees off of Whoa Joe here were tight, but I was always able to see the light at the end of the tunnel, reassuring me that I could take the easy out at any point. It is worth noting that this terrain is usually lift-accessed from the Gun Powder chair, but it was not spinning today and I could not miss out on the goods up top.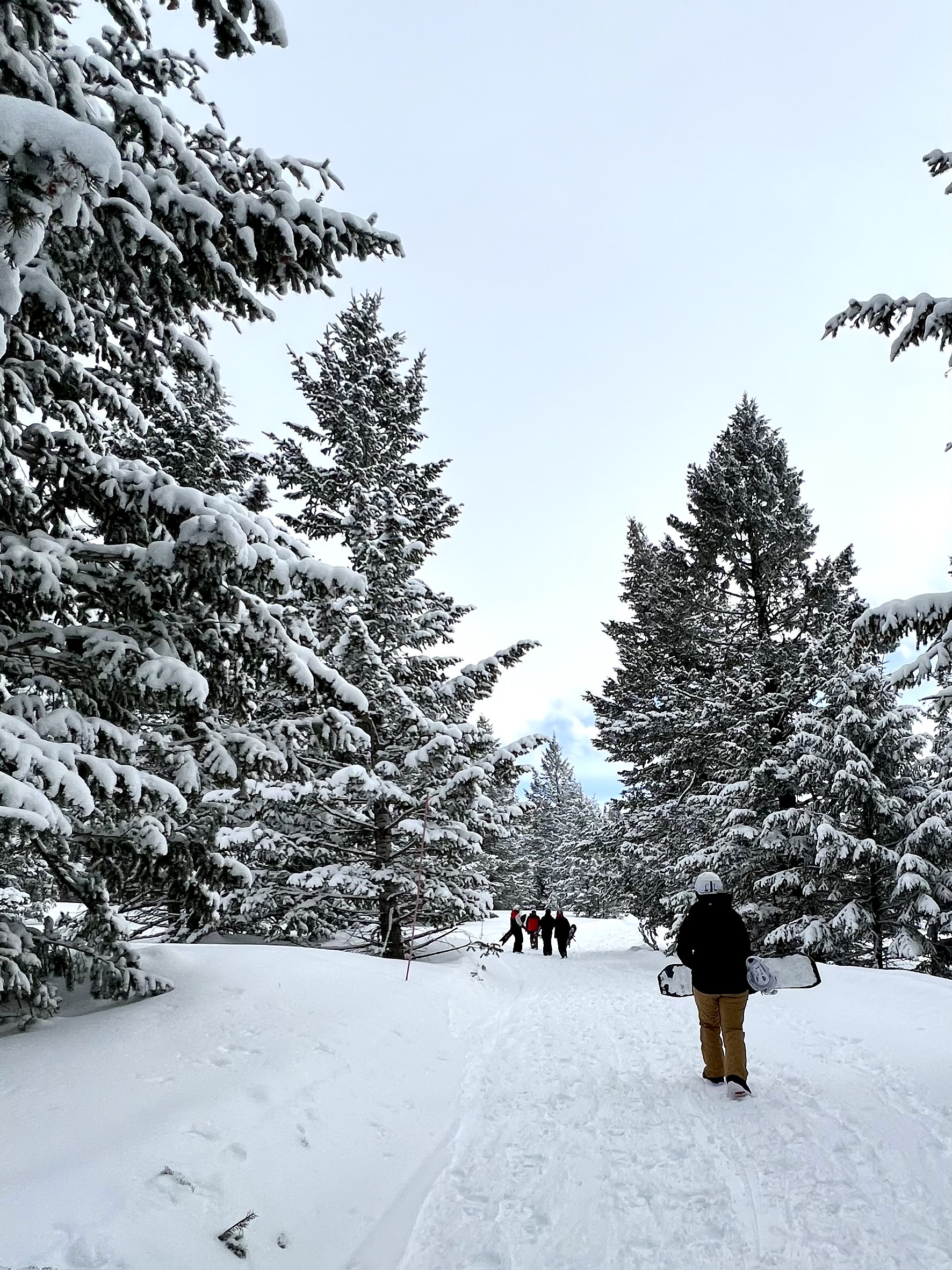 One of today's most memorable highlights was a patroller, Brian, showing me an awesome section of the mountain, Moose Face. This might have been my favorite run of the day and I ended up lapping it a few times. After taking the Gold Rush chair up, stick to the rider's left, and there you are. Breathtaking views were overshadowed by unbelievable snow in both the main bowl and the trees off to the side. Looking back, I probably rode way too fast through here, and definitely had some close calls with wind-lips and smaller tree groves, but the snow was too good to not enjoy it properly. At one point in Moose Face, I sprayed myself with snow on a toe-side turn and went blind for a few seconds which was scary but thrilling, and can essentially sum up how the whole day went. I am stoked that Brian showed me this zone because I probably would not have found it otherwise, and it is a run ill be drooling about for a while.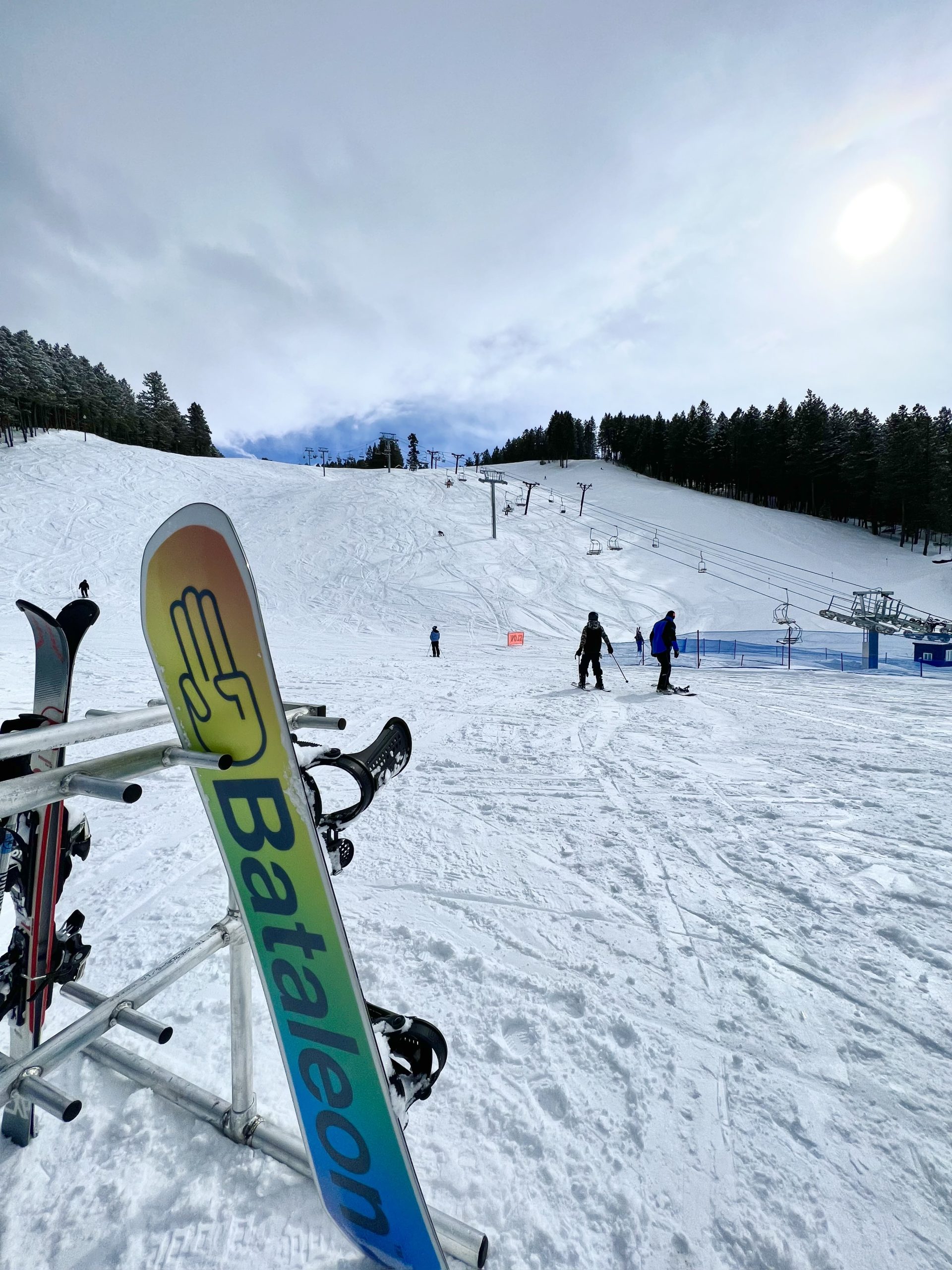 After a legendary day of snowboarding through bottomless champagne powder, I had to hit the Heise Pizza Parlor. The pepperoni pie I ordered came out fast, hot, and fresh and recharged me and my powder legs. The staff here were awesome and even dished out some free merch; Heise Pizza Parlor is a must after riding Kelly. Right next door is the Heise Hot Springs, which I did not take advantage of, but looked extremely refreshing. The coolest part about riding at Kelly is that it's more than a mountain; it is tucked away in a remote location but is surrounded by other awesome attractions that only make the day that much better.
Kelly was sick. The snow was excellent, the variety of terrain on such a small resort is amusing, and, most of the time, it felt like I was the only one there. I also got to ride through a terrain park for the first time on this road trip which was a great way to switch things up. If you are near Kelly Canyon anytime soon, make sure to go check out their mountain or even take it a step further and participate in their rail jam. After riding today, I understand why they call themselves "the biggest little ski hill in the USA."
Snow Numbers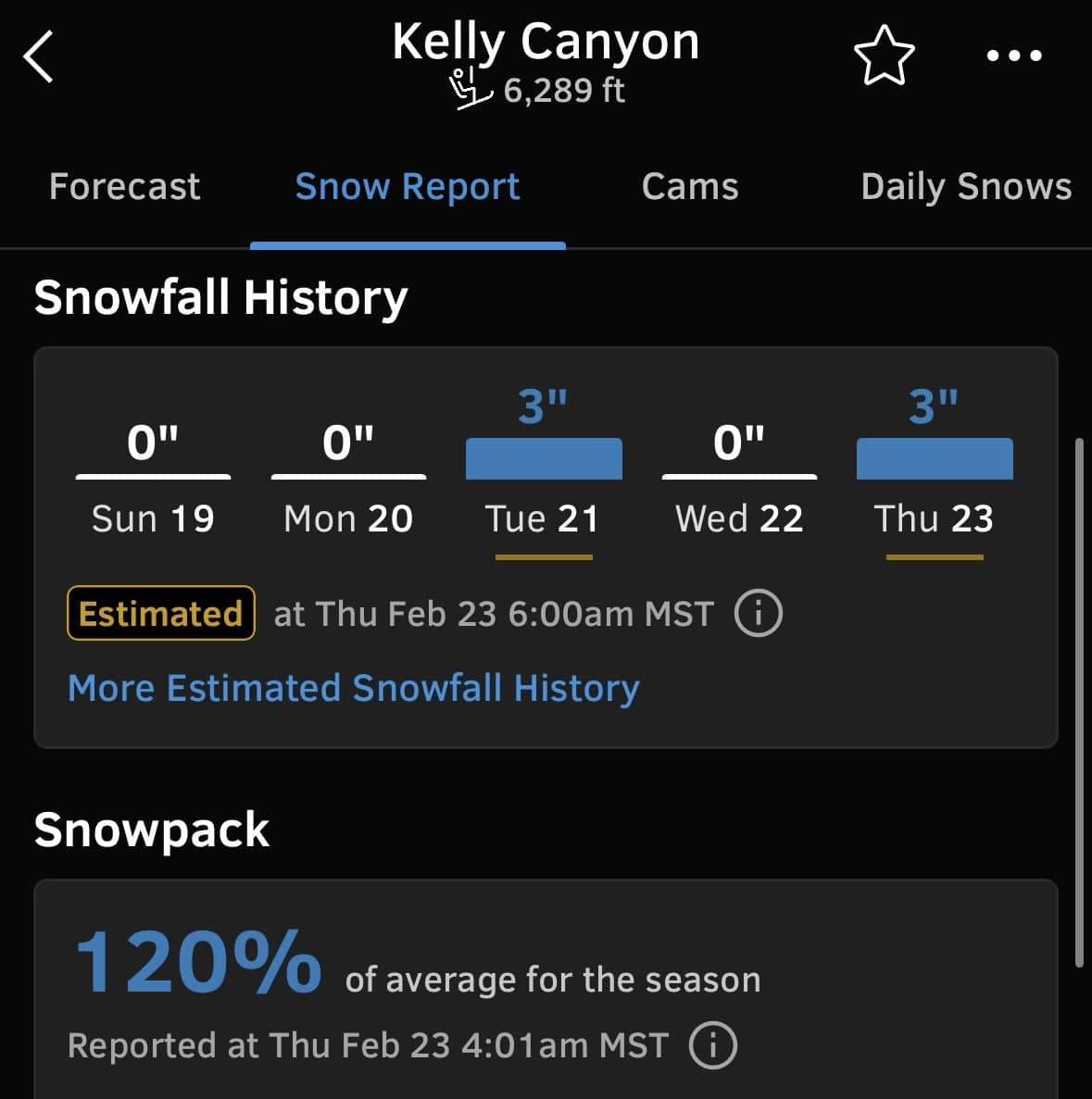 Forecast
Trail Map
Photos