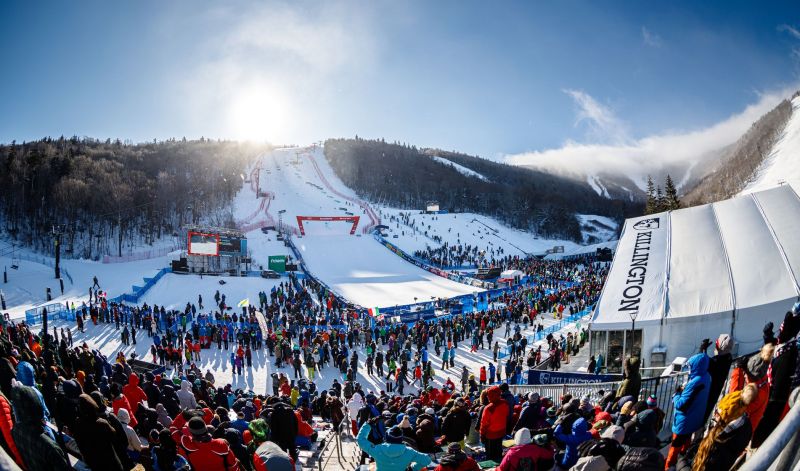 Vermont's Killington Resort, the largest ski and snowboard resort in Eastern North America and part of POWDR, and U.S. Ski & Snowboard, the National Governing Body (NGB) of Olympic ski and snowboard sports in the United States, have a two-year agreement for Vermont's Killington Resort to host the Audi FIS Ski World Cup. Killington's place on the 2021 Alpine World Cup calendar has been confirmed by the International Ski Federation (FIS). HomeLight, the real estate technology platform transforming how people buy and sell homes, is the title sponsor for the next World Cup at Killington. The HomeLight Killington Cup will take place Thanksgiving weekend from November 27-28, 2021.
As with the last four years of the Audi FIS Ski World Cup, the 2021 and 2022 races at Killington will be broadcast worldwide to more than 60 nations, along with national broadcast coverage across the United States. The event has drawn an increasing number of spectators who converge at Killington each year to cheer on ski racers from around the world. As one of the top three events on the Women's FIS World Cup tour with spectators peaking at 39,000 in 2018, the event is anticipated to bring millions of dollars in economic impact to the state of Vermont.
"Bringing FIS Alpine World Cup racing back to Killington Resort for the 2021/22 Olympic Qualification season is an incredible opportunity for the resort and the surrounding community. More than just world-class racing and a great music line-up, spectators will enjoy a full weekend of festivities. Come fall, we'll utilize every opportunity to build a world-class race venue on Superstar with Killington's state-of-the-art snowmaking system – positioning us to offer the longest season in the East."

– Mike Solimano, president and general manager of Killington Resort and Pico Mountain
The World Cup includes women's giant slalom and slalom races, attracting athletes such as U.S. Alpine Ski Team superstar Mikaela Shiffrin who has emerged victorious in slalom each of the last four years at Killington. Additionally, fans can get excited to witness 2021 overall World Cup winner Petra Vlhova from Slovakia, slalom globe winner Katharina Liensberger of Austria, and giant slalom globe winner Marta Bassino of Italy compete for a podium finish.
"The HomeLight Killington Cup has become a fan and athlete favorite over the last four years. It's a true celebration of ski racing excellence, the international race community, and inspires the next generation. Since bringing World Cup ski racing back to New England, Killington Resort and Vermont has set a new precedent for ski racing internationally, boasting the largest World Cup crowd for women on the entire circuit. We're thrilled to see the commitment and passion Killington and POWDR have for ski racing continue, especially as we head into an Olympic qualification year."

– Eric Webster, Senior Director of Events at U.S. Ski & Snowboard

"Everything we do at HomeLight is focused on helping the best people and teams in real estate win and support their clients and the communities they call home. We're thrilled to partner with the U.S. Ski & Snowboard Team and Killington Mountain Resort to once again bring the top athletes in the world to Killington."

– John Van Slyke, III, Vice President of Marketing at HomeLight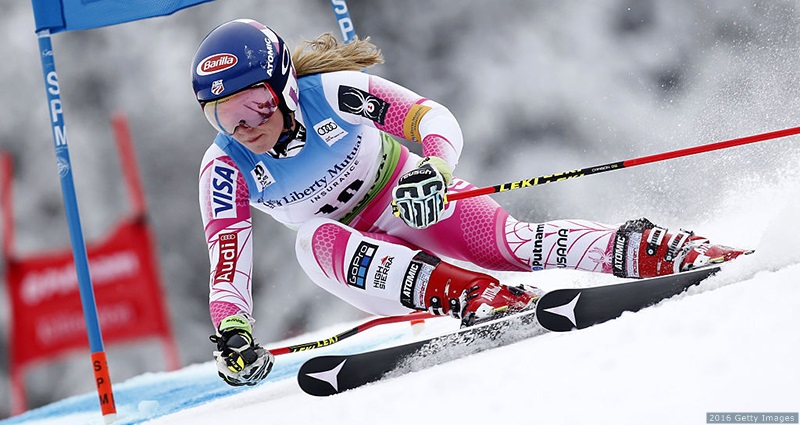 U.S. Ski & Snowboard has had a long relationship with POWDR producing World Cup and Grand Prix events at other POWDR resorts including Copper Mountain, and the collaboration for Killington's World Cup the past four years solidified The Beast of the East as a strong venue for World Cup alpine ski racing to continue on the East coast. The HomeLight Killington Cup is a free event with options to upgrade. Spectators will have access to the festival village, live entertainment, and racecourse viewing area at the base of Superstar Trail. Tickets go on sale on September 9, 2021.
"I'm looking forward to seeing local and regional communities at Killington come together once again to support World Cup racing, especially in a year when athletes are vying for their Olympic spot. Killington Resort has proven its ability to successfully host large-scale events and everyone knows The Beast throws a great party, making it all the more exciting to see Killington and east coast ski racing fans unite for another year of celebrating the sport."

– Herwig Demschar, chair of the local organizing committee in Killington
With some international travel restrictions still in effect, Killington Resort continues to work with all appropriate parties ahead of the Audi FIS Ski World Cup. The health and safety of our guests, staff, and athletes is our top priority, and as we return to hosting international events, heightened health and safety protocols will be in place, as needed, during the HomeLight Killington Cup. Event protocols will comply with local health and safety measures, as well as those mandated by FIS, and may be modified based on evolving standards, public health, and governmental directives.
HIGHLIGHTS
U.S. Ski & Snowboard and its resort partners POWDR and Killington Resort are signing a two-year agreement to host the Audi FIS Ski World Cup and HomeLight Killington Cup in Killington, VT in November 2021 and 2022.
2016's Audi FIS Ski World Cup at Killington was the first World Cup in the eastern USA since 1991 at Waterville Valley, NH, and the first in Vermont since 1978 at Stratton Mountain. Killington also hosted the event in 2017, 2018, and 2019.
Killington's 2018 Audi FIS Ski World Cup set American attendance records with an estimated 39,000 spectators across three days (5,500 Friday's opening ceremonies, 18,500 Saturday's giant slalom races, 15,000 Sunday's slalom races).
U.S. Alpine Ski Team superstar Mikaela Shiffrin has emerged victorious in slalom each of the last four years at Killington.
The HomeLight Killington Cup features high-profile music and entertainment lineup including the World Cup Festival Village, fireworks, movie premiers, athlete signings, live bib draw, and more.