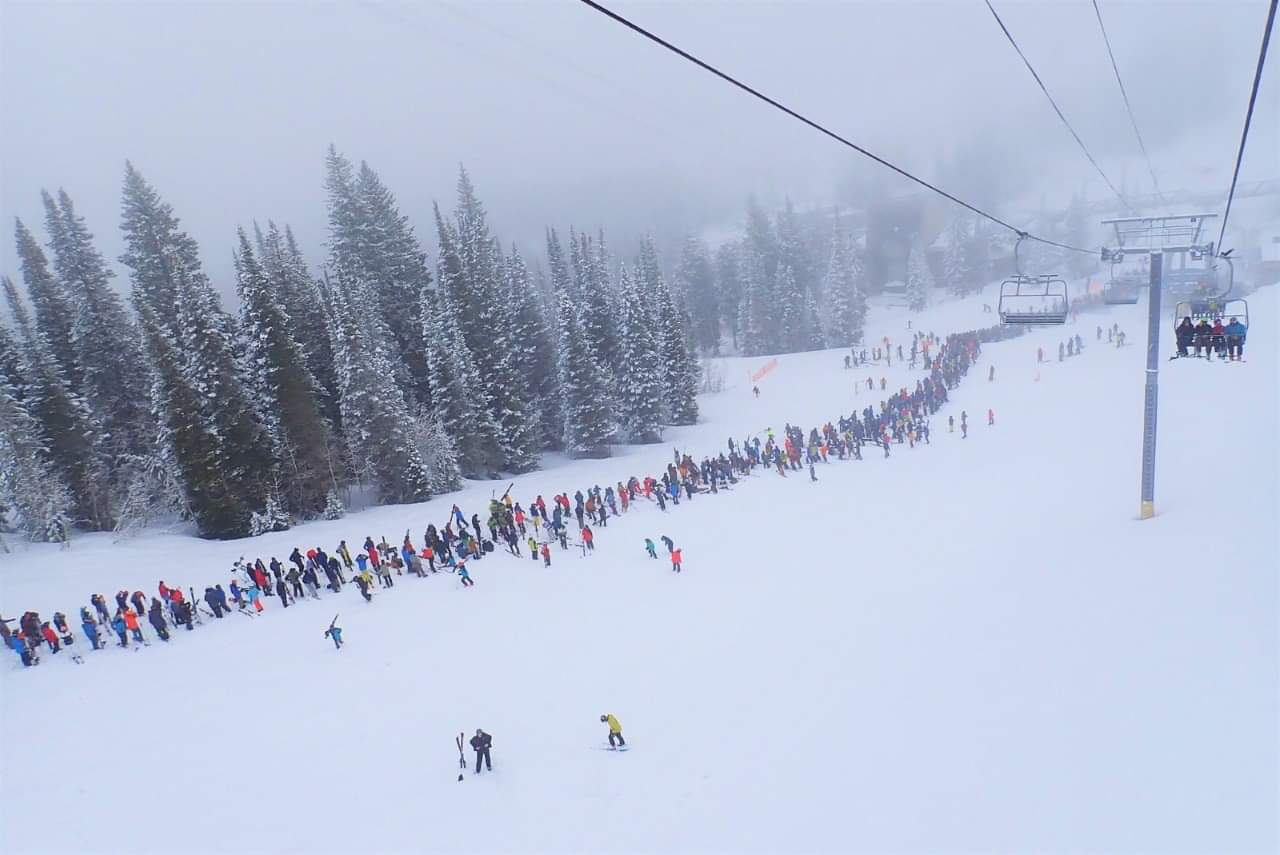 More money may equal less time spent waiting in lift lines at select mountains this winter.
Starting this winter, ski industry operator Powdr will be introducing dedicated fast-access lanes at four of its ski resorts. For those willing to pay a premium, visitors will be able to skip lift lines and directly load the lifts at Colorado's Copper Mountain, Vermont's Killington, Oregon's Mount Bachelor, and Utah's Snowbird. With the exception of Copper Mountain, the Fast Tracks program is a first in terms of a fast-access pass at these ski areas.
The new pay-to-cut-the-line program is similar to the line-skipping passes used at Disney theme parks. Powdr's Fast Tracks pass won't exist on every lift at these ski areas—only the most popular ones, like Snowbird's Peruvian chair or the K-1 Gondola at Killington. Fast Track passes will start at $49 a day, "but have dynamic pricing based on the mountain, peak periods, holidays, day of the week, and go on sale Nov. 1," as reported by the Wall Street Journal.
Powdr's "Fast Tracks" upcharge lanes will be at these lifts:

Snowbird: Peruvian, Gadzoom, Gad 2, Little Cloud, Mineral Basin, Baldy (NOT at the tram)

Killington: both gondolas, Superstar, Ramshead, Snowshed, Bear, Skye express, Snowdon, Needles Eye

More as I get them.

— The Storm Skiing Journal & Podcast (@StormSkiJournal) October 11, 2021