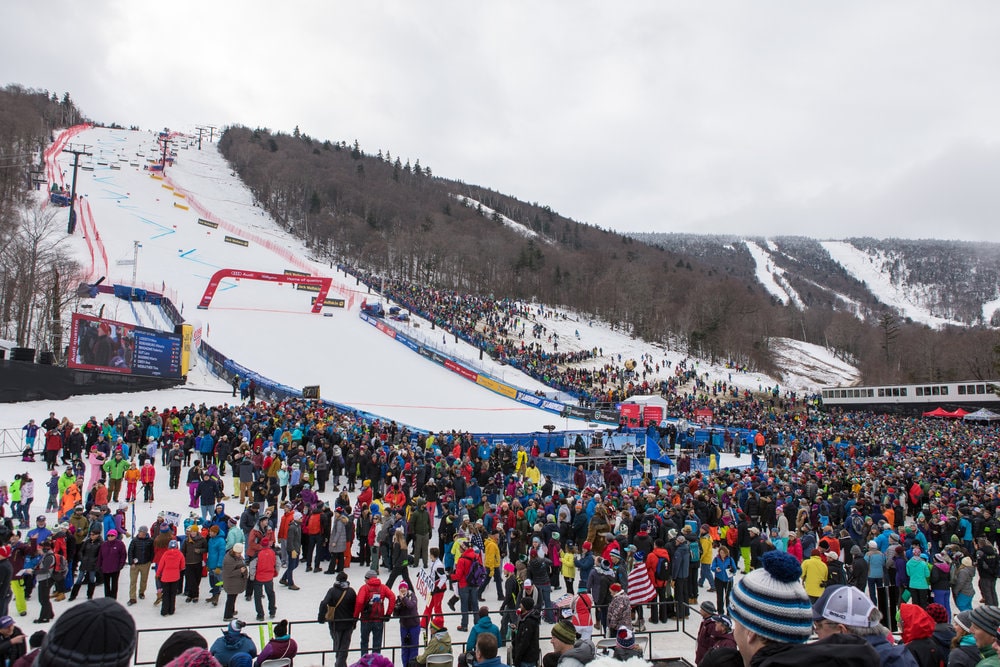 The US Ski & Snowboard, the National Governing Body (NGB) of Olympic ski and snowboard sports in the USA, and Killington Resort, VT have solidified a two-year agreement for Killington to host the FIS Ski World Cup. Killington's place on the 2019 World Cup calendar has been confirmed by the International Ski Federation (FIS), which will take place November 30-December 1, 2019, Thanksgiving weekend.
This event will be the only domestic stop on the World Cup tour for the women of the US Ski Team, including two-time Olympic gold medalist and global superstar Mikaela Shiffrin. The highly anticipated event signals the beginning of the ski season for many fans. 40,000 spectators turned up last year, and the event is anticipated to bring millions of dollars in economic impact to the Killington Region and the state of Vermont. The proposed 2019 and 2020 races at Killington will also be broadcast worldwide to more than 60 nations, along with national broadcast coverage across the U.S.
"Establishing another multi-year World Cup schedule here at Killington is an incredible opportunity for the resort and the surrounding community. I continue to be blown away by the sheer size of the crowds, and their enthusiasm leads me to believe that we'll continue to see large numbers of spectators to watch the fastest female ski racers in the world take on the Superstar trail," says Mike Solimano, president and general manager of Killington Resort.
The World Cup includes women's giant slalom and slalom races, attracting athletes such as Shiffrin, who has emerged victorious in slalom each of the last three years at Killington, for the hat trick.
"The Killington World Cup has long been a highlight of mine on the World Cup tour the last three seasons," said Shiffrin. "In 2018 we – all of us together – set a new precedent for ski racing internationally, boasting the largest World Cup crowd for women on the entire circuit. To get that hat trick slalom victory in front of thousands of screaming fans at home is something I will never, ever forget. I'm looking forward to once again competing on home soil."
Tickets for the 2019 HomeLight Killington Cup will go on sale in August. Stay tuned to Killington and U.S. Ski & Snowboard channels for more information.