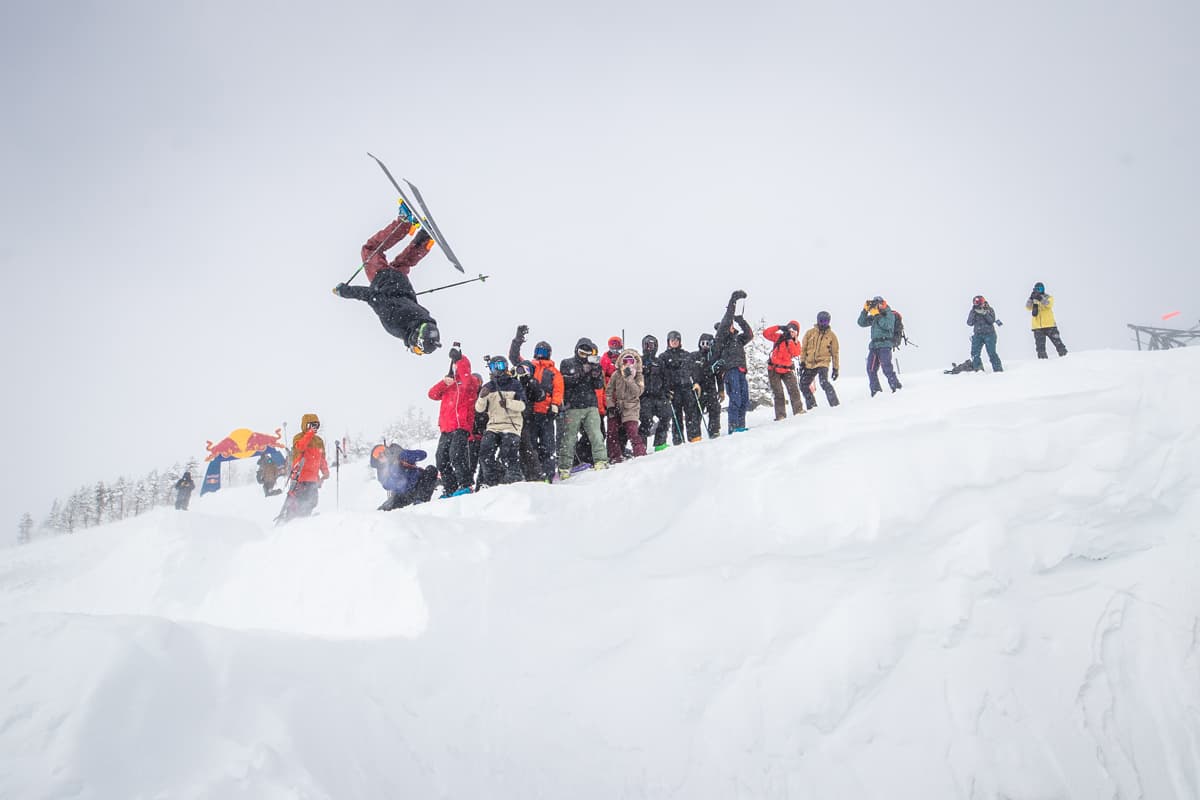 This year's King & Queens of Corbet's went off like never before at Jackson Hole Mountain Resort, WY yesterday, with 26 of the world's finest freeriders launching into Corbet's Couloir.
"Despite a delay for visibility, we were able to get the competition off, with each athlete offered two runs. A double back-flip by Parkin, butter switch nine by Hans, and an insane wall ride, huge sends by Audrey and Veronica were just a few of the highlights from today's big mountain event."

– Jess McMillan, Senior Events and Partnership Manager
Athletes will judge their runs over the weekend, and winners will be announced Saturday night via @jacksonhole social media.
With no live stream due to covid considerations, and official footage not released until Monday, we'll have to make do with these short clips on the resort's Instagram channel. It didn't seem possible that last year's standard could be raised, but it looks like exactly that just happened…
View this post on Instagram
View this post on Instagram
View this post on Instagram
View this post on Instagram
View this post on Instagram