Jackson Hole Kings & Queens of Corbet's Results:
1st Pace Women:  Veronica Paulson
1st Place Men:  Parkin Costain
2nd Place Women:  Arianna Tricomi
2nd Place Men:  Hans Mindnich
3rd Place Women:  Caite Zeliff
3rd Place Men:  Sam Kuch
Jackson Hole Mountain Resort Kings & Queens of Corbet's Results
(February 16, 2020), Teton Village, WY ––Jackson Hole Mountain Resort (JHMR) is pleased to announce the third successful Kings & Queens has been completed and two athletes are now crowned the King & Queen of Corbet's.  Last Tuesday, February 11, twenty four athletes from around the world threw down into the iconic couloir like never before.  Tricks landed such as double backflips, double corks, nose butters and a wide array of aerial maneuvers were all displayed for a huge crowd below in Tensleep Bowl.
In the end, the athletes judged the competition and two runs stood out for the win.  Parkin Costain and Veronica Paulson took home the first place, title and cash to win the event in the men's and women's divisions.  Second place was Hans Mindnich for the men and Arianna Tricomi for the women.  In third place Sam Kuch and Caite Zeliff took the podium.  JHMR is pleased to announce that all the winning athletes male and female will receive equal cash compensation.  That prize money is $10,000 for first place, $5,000 for second place and $3,000 for third place.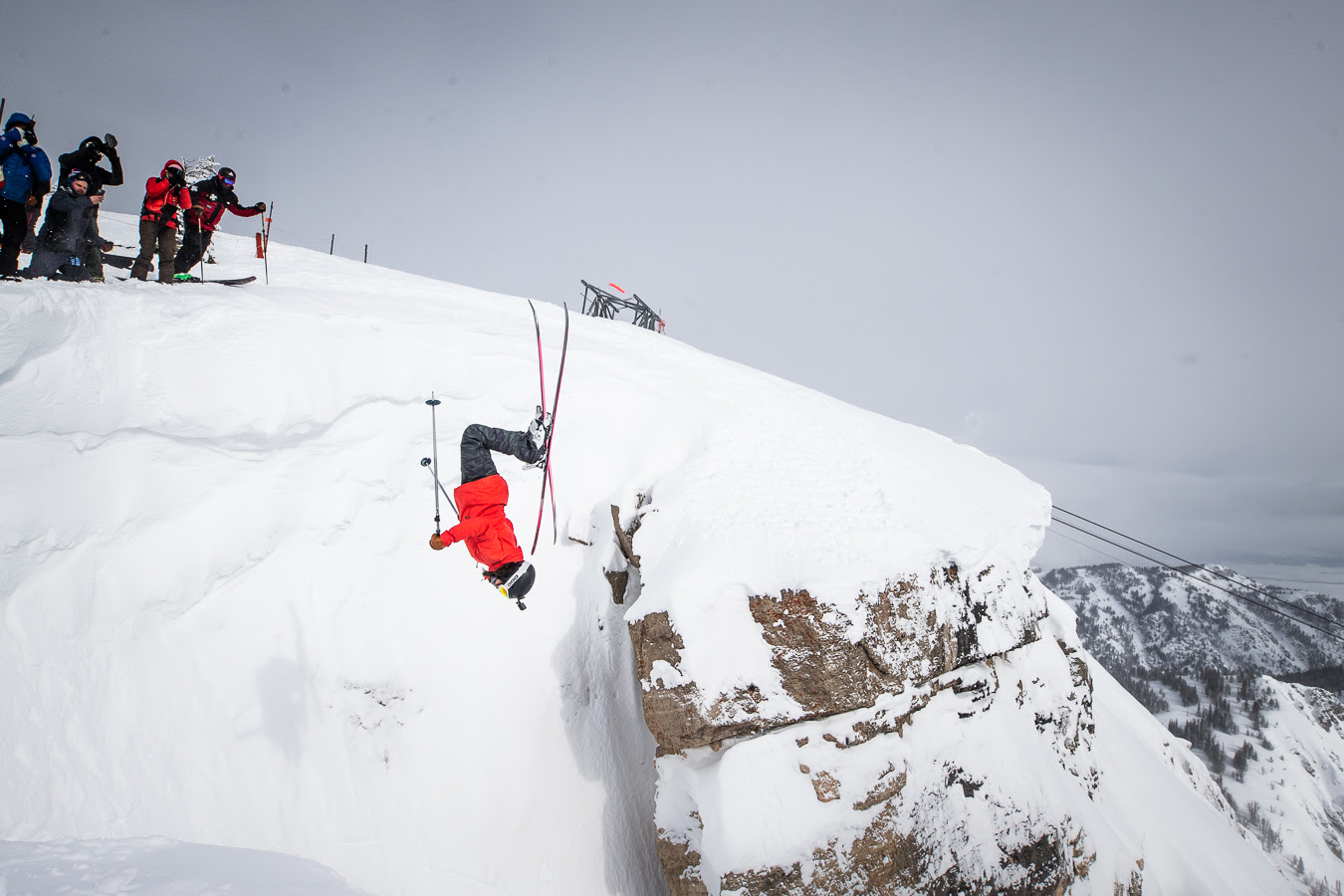 Veronica Paulson nailed a backflip and took the title of Queen of Corbet's
"The event was incredible.  The athletes took skiing and riding to a whole new level this year," stated JHMR Senior Events and Partnership Manager Jess McMillan.  "The evolution of Kings and Queens of Corbet's in three years' time has been a testament to the dedication of JHMR staff, the talented athletes and amazing partners supporting the vision of the event," McMillan added.
Jackson Hole Mountain Resort would like to thank all the mountain operations staff and sponsors who helped support the event.  Kings & Queens of Corbet's is supported by GoPro, Goretex, Smartwool, Yeti, Sweet Protection and Red Bull bringing together some of the world's best action sports networks, products and athletes.  Sweet Protection hosted the official Kings & Queens of Corbet's after party last night at the Pink Garter Theater where the winners were announced.