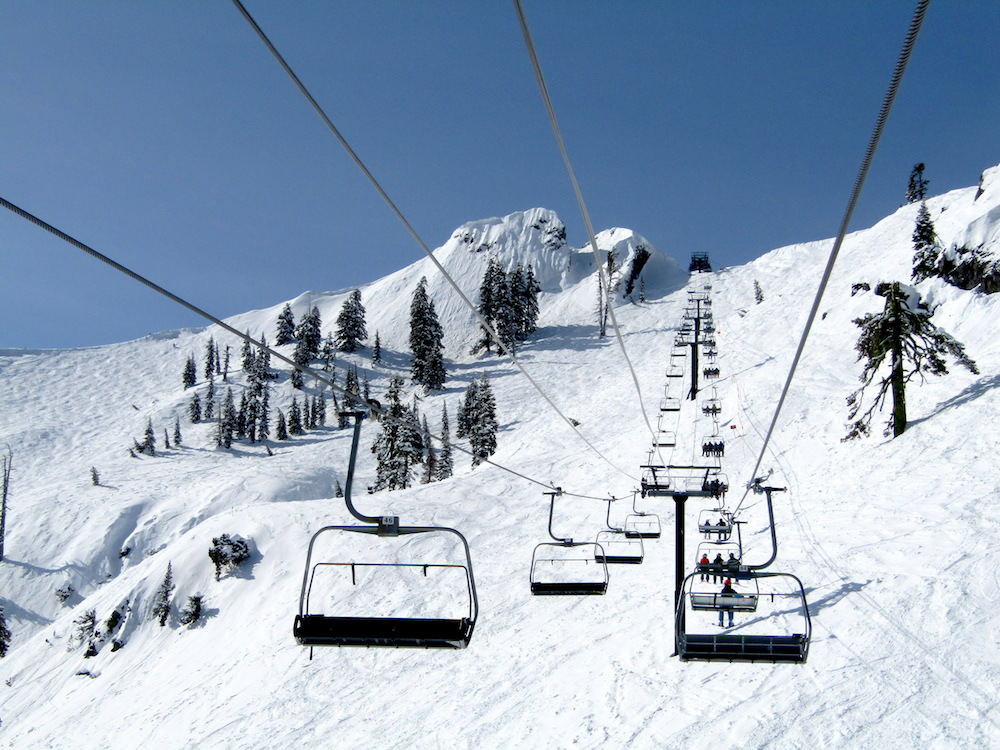 Squaw Valley Alpine Meadows, CA, announced yesterday that the legendary KT-22 chairlift would close at the end of today.
The Spring Skiing Capital also reminded us of their spring opening hours, 9 am-2 pm Mon-Fri, and 9 am-3 pm Sat-Sun. So get it while you can!
With warming temps and diminishing snowpack, tomorrow will be the last day of operations for KT and Headwall this season. We're stoked these favorite lifts have made it this far into the spring season, so come get in your final Mothership laps tomorrow!

As a reminder, current Spring operating hours are 9 am-2 pm Mon-Fri and 9 am-3 pm Sat-Sun. Pending conditions and staffing, patrol may open Reverse Traverse beyond tomorrow for access to hike-to terrain. Check our app for lift & terrain status and stay tuned to our ops blog for updates on continuing operations for our upper mountain.
The resort will be staying open as long as conditions allow.