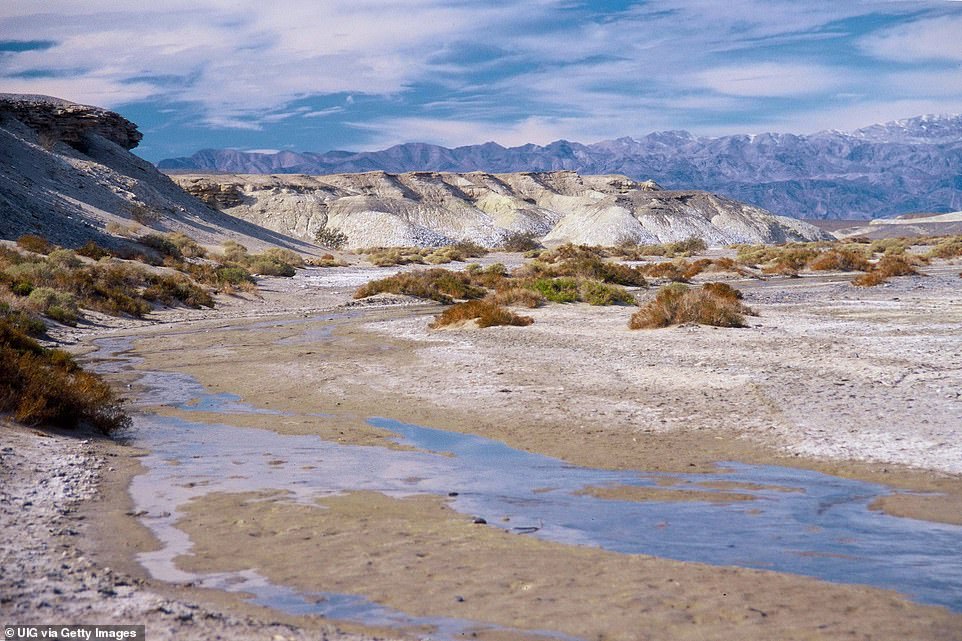 A massive lake formed in Death Valley National Park, one of the driest and hottest places on earth, near Salt Creek last week after a storm packed with tropical moisture drenched Southern California reports Sunset.com.
The exact length of the lake is unknown, but park officials estimate it's about 10 miles long. As of Tuesday, the park said the lake was still there but getting smaller.
Patrick Taylor, chief of education and interpretation, says he's never seen a lake of this size near Salt Creek in this six years he has worked in the park.
"It has formed before in smaller ponds, but I don't remember seeing it this large in this location before," Taylor said.
In an average March, the Furnace Creek rain gauge in Death Valley records 0.3 inches of rainfall. In the 24-hour span from last Tuesday to Wednesday, the same gauge measured 0.84 inches. This might not sound like a lot of rain, but NWS meteorologist Todd Lericos explains the desert landscape doesn't easily absorb water. Rain in the mountains rushes down to the valley floor.
"The desert soils are dry and compact," said Lericos, who works in the NWS Las Vegas office. "It's like putting water on concrete."