Report from February 21st, 2019
Yesterday, we went backcountry skiing above Lake Tahoe in one of the most beautiful places imaginable.
Clouds blew in and out all day turning the lake into an eternally morphing kaleidoscope of color and hue.
The snow was deep and of very high quality.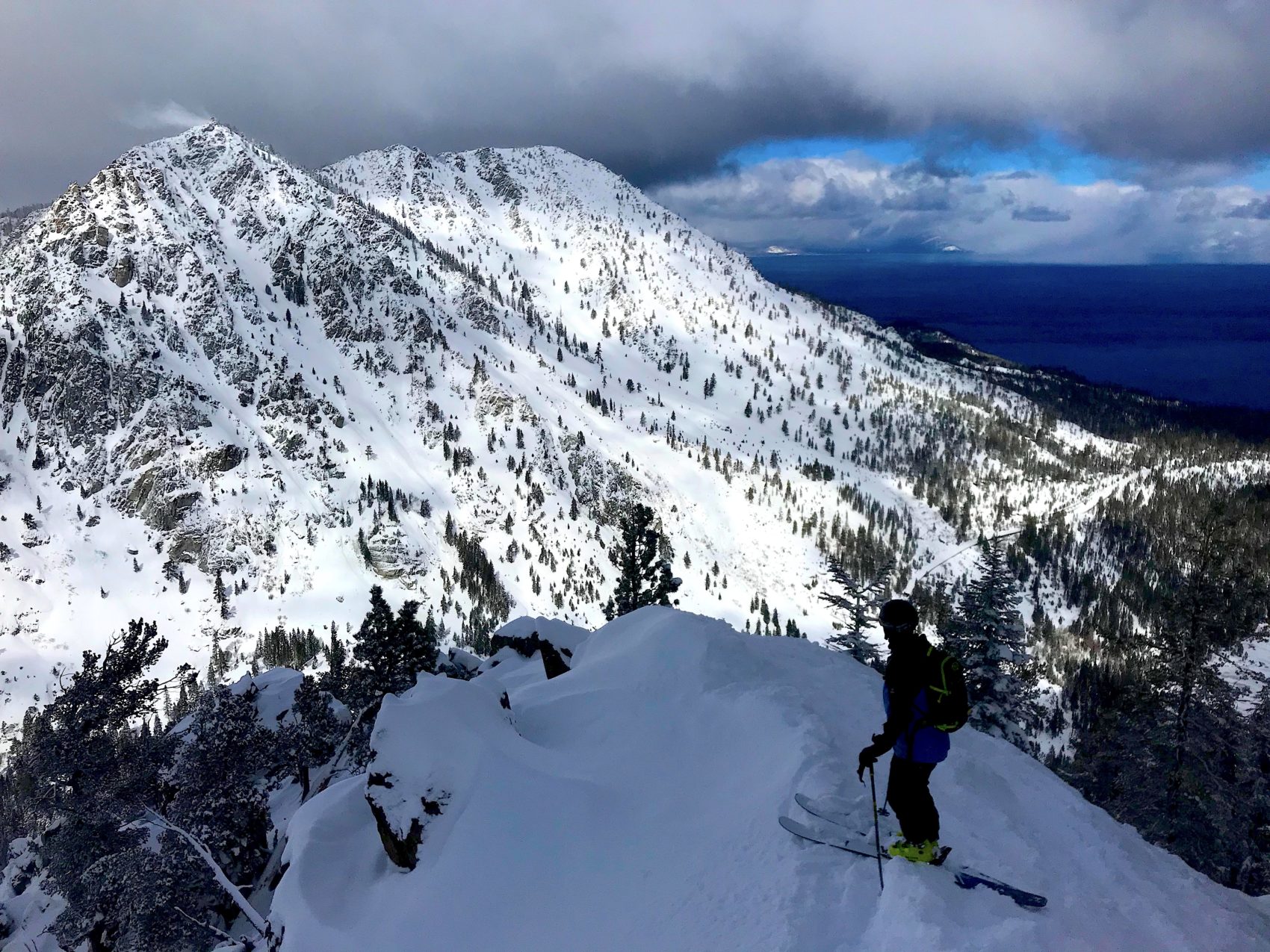 Temperatures were damn cold – in the teens, I'd guess.
Lake Tahoe had more ice on it than I've ever seen.
After each run, our stoke grew taller fueling us into run after run.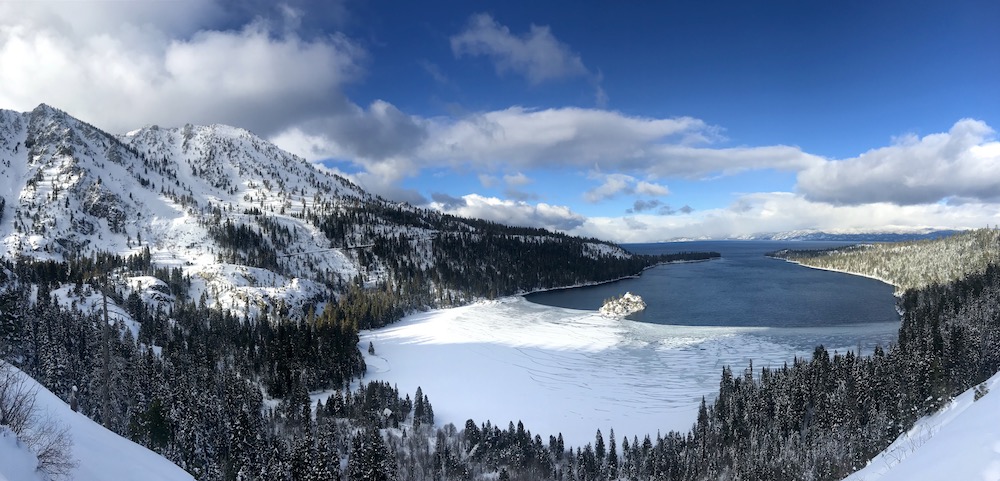 3 big runs guided us through countless hoots and hollers, high fives and pole taps.
We ended the day in the dark and couldn't have been happier.
It's tough to beat Lake Tahoe this year.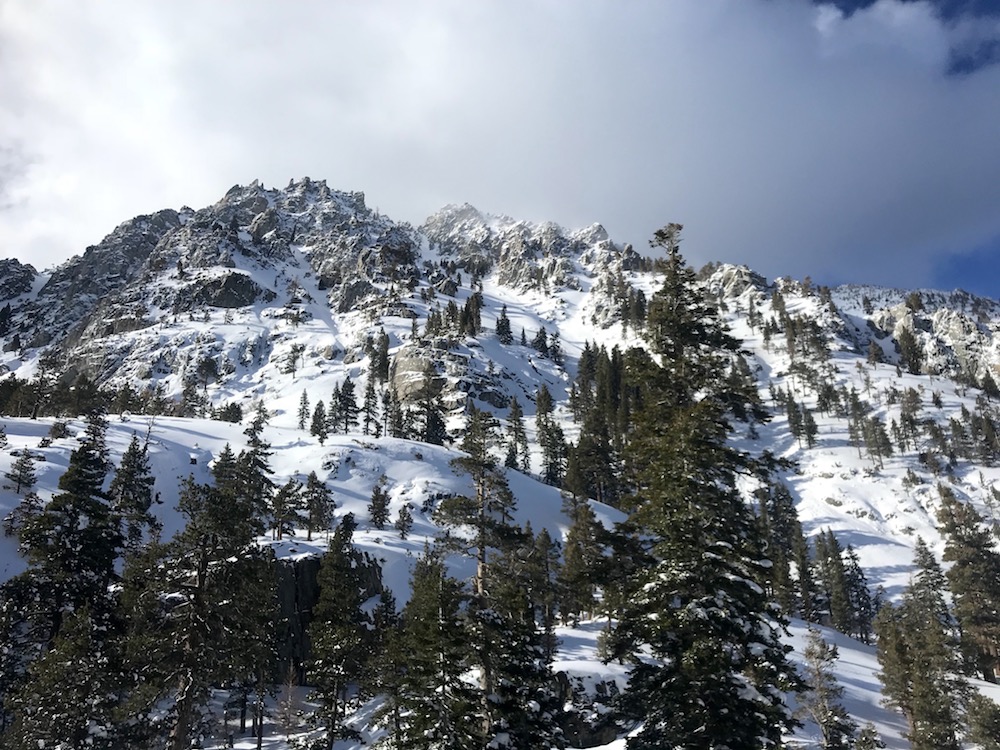 Tahoe has already seen over 500″ and there is more on the way…
Tahoe just saw a 105″ storm then 6 more inches yesterday putting us at about 250″ in February alone.
If you're interested in skiing the Tahoe Backcountry, please contact Alpenglow Expeditions for a guide and all the local knowledge.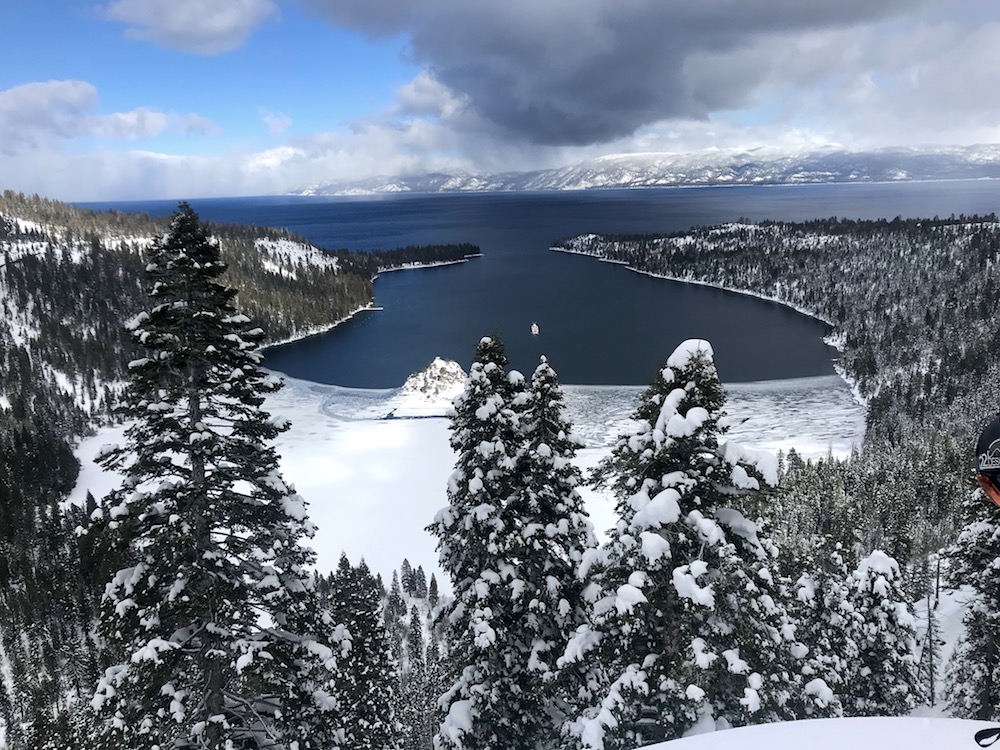 FORECAST:
PHOTOS: