Report from February 9th, 2019
I skied a couple of laps on KT-22 this morning at Squaw Valley, CA.
The 6″ of new snow was punchy and weird.
Friends rallied me to go backcountry skiing, so I did what I was told.
The backcountry was incredible today.
Deep, dry, cold.
Best conditions in Tahoe since 2011?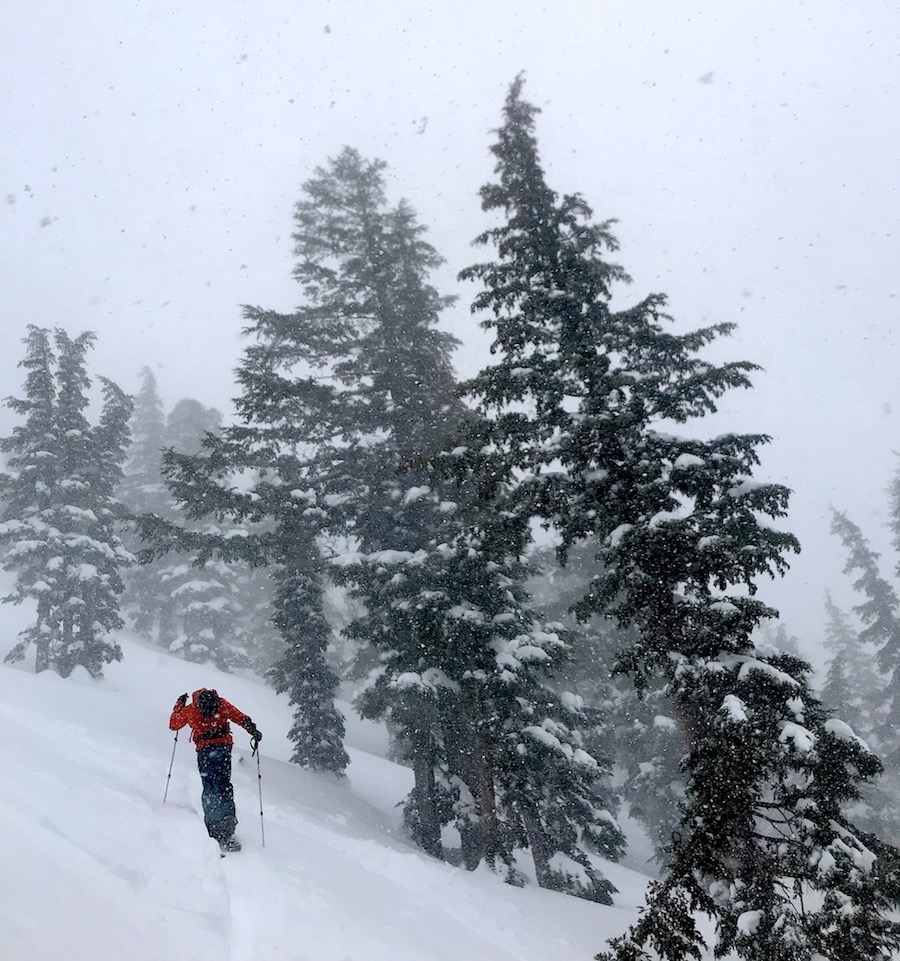 Maybe.
We did one glorious run and headed home.
I ran back to KT-22 at 3:15pm just as it was closed down due to wind.
The weather today was very windy and very snowy.
Fingers crossed for openings tomorrow.
Lake Tahoe's snowpack is currently at 135% of average to date.
A big storm is hitting Tahoe right now that has been forecast to drop 2-5 feet of snow above 7,000′.
If you're interested in skiing the Tahoe Backcountry, please contact Alpenglow Expeditions for a guide and all the local knowledge.
FORECAST:
Winter Storm Warning for Tahoe
URGENT - WINTER WEATHER MESSAGE
National Weather Service Reno NV
309 PM PST Sat Feb 9 2019

Greater Lake Tahoe Area-
Including the cities of South Lake Tahoe, Truckee, Stateline,
and Incline Village

...WINTER STORM WARNING REMAINS IN EFFECT UNTIL 10 PM PST
SUNDAY...

* CHANGES...Adjusted snow totals slightly near lake level.

* WHAT...Heavy snow. Additional snow accumulations of 12 to 24
  inches with highest totals west of Highway 89, except 1 to 3
  feet above 7000 feet. Winds gusting as high as 55 mph with ridge
  winds gusting to 110 mph.

* WHERE...Greater Lake Tahoe Area.

* WHEN...Until 10 PM PST Sunday. Heaviest snow expected late
  this evening through early Sunday morning.