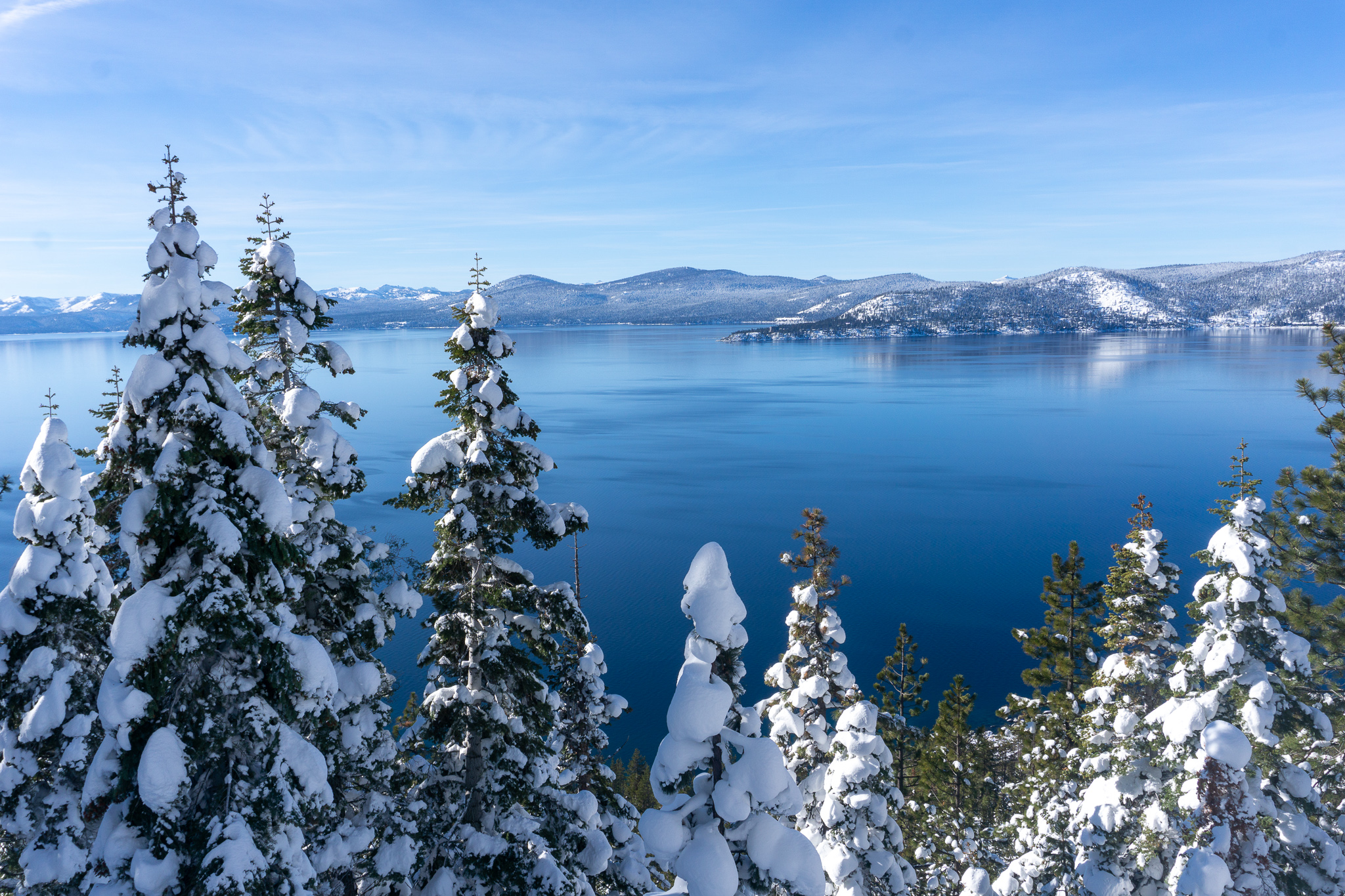 It is no secret that Lake Tahoe is a desirable place to live. The beautiful mountains and lakes combined with world-class recreational opportunities mean it checks all the boxes for adventurers.
All the boxes except for one: housing.
The housing problem in ski towns, in general, is well known, but the Sierra seems especially bleak.
Around Lake Tahoe, medium home prices tripled from $345,000 in 2012 to $950,000 in 2021. Approximately 80% of the homes are not the owner's primary residence.
The problem is not the availability of jobs. Finding a job is easy. The problem is you have relatively low-paying service jobs that pay $15-$22 an hour. Combine that with most of the housing options being super high-end and the cost of rent skyrocketing, and you have no one that can afford to live and work there.
Truckee, CA
In March of 2020 the median home price in the mountain community of Truckee, CA, was $719,000. That number is now $1.1 million.
Tourism has been good. Located just a stone's throw away from Lake Tahoe, Truckee is a year-round destination. However, the local businesses can't find workers to serve them. Chefs, servers, and bartenders are in short supply. The businesses could be thriving if they just had the workers.
Truckee has often gotten many of its workers from the Reno, NV area. However, with an increasingly competitive labor market and higher gas prices combined with the 40-minute commute, they are losing those workers as well.
It's not just the entry-level positions either. Many of the middle-market types of jobs like banking and pharmacists are going unfilled.
Remote workers make it worse
When the pandemic hit and workers were forced to work remotely, it created an opportunity to move wherever they wanted. Smaller and more rural communities were sought out for distancing and preferred locations. Truckee might be the Zoom capital of California.
Big money from mostly bay area workers brought the influx to the area.
Now that remote working is here to stay, those workers are sticking around. Driving up home prices in the process.
Alternatives
In Truckee, they have introduced dedicated workforce housing and low-income apartments. There is also a new program for vacation homeowners to rent their homes to locals for up to an $18,000 incentive. There have also been some restrictions made on short-term rentals.
These efforts have only had a minuscule effect on the problem.
The situation has gotten so bad that many workers have decided to live out of their vehicles. This is not uncommon as apartments are becoming more and more unaffordable.
Last ski season, Palisades Tahoe tried a bold new idea to try to give workers another option. They leased a campsite from the U.S. Forest Service off of Highway 89. The idea was since many employees were already living out of cars, they wanted to provide a steady, predictable, and safe place for them to park and settle in. They provided dry toilets as the only amenity, but there was no heat, water, or electricity.
The issue here is that winter camping can be quite challenging, especially long-term. Additionally, it was difficult to plow the normally unoccupied area during winter snowstorms.
Palisades Tahoe hopes to expand the number of campsites next winter from six to 26. They could offer electricity hookups this year as well.
Maybe other businesses could replicate this model?
Tough spot
All these issues show the desperation and disdain that the local workforce is dealing with. Local officials will need to get creative to face the daunting problem. Until more affordable housing, dense apartments, or deed restrictions go into place, it doesn't appear it will be solved anytime soon.
The situation is bad enough that there is a documentary film in the works that highlight why housing is such a struggle in the region. The film project titled "Room and Board," is set to debut this fall and will include interviews with local athletes and townspeople.
The first trailer for the documentary has been released and you can view it below.