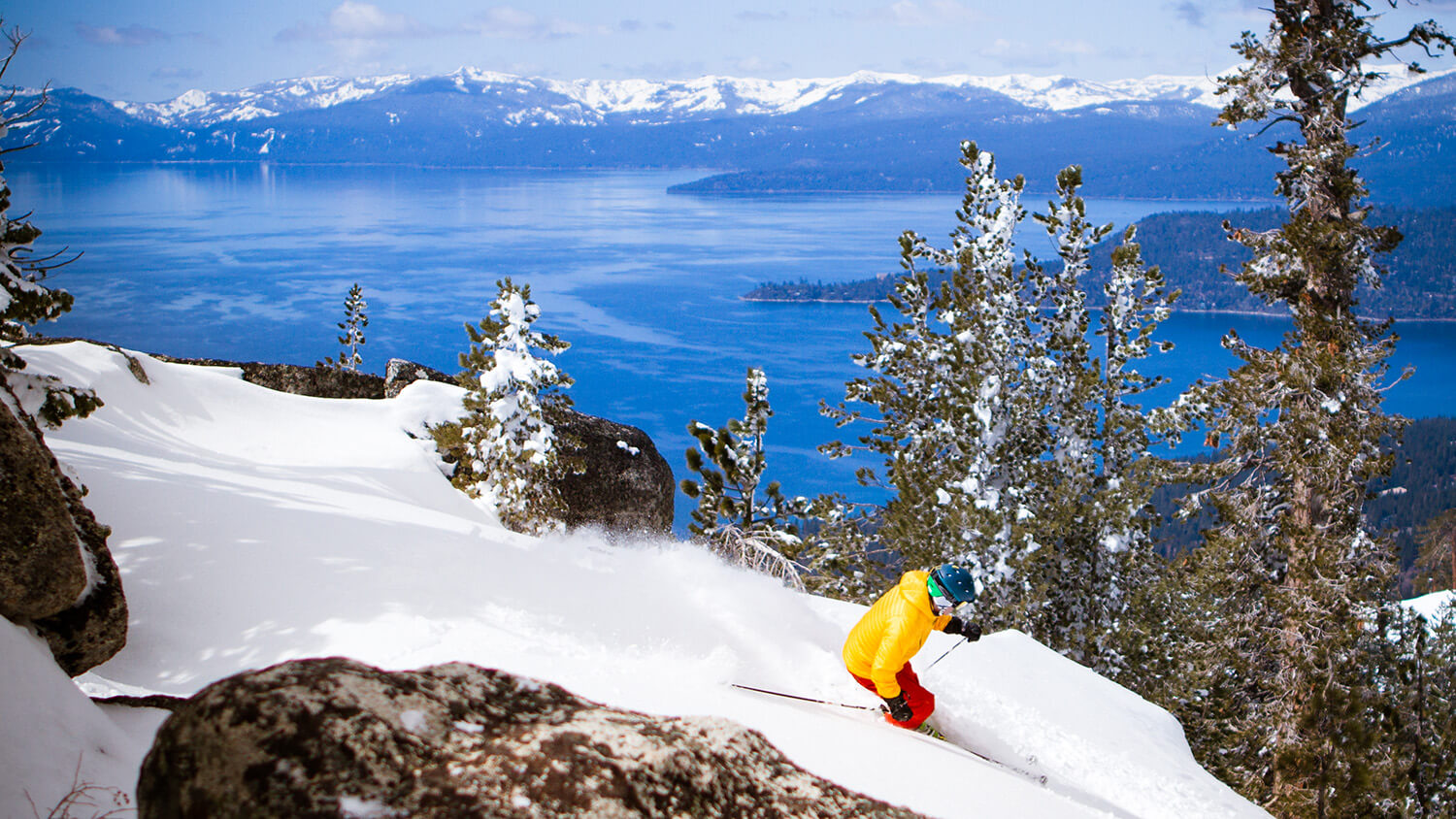 Winter has arrived in Lake Tahoe. Mt. Rose Ski Tahoe, Heavenly, Northstar, and Kirkwood opened early last week, Palisades Tahoe opens early tomorrow, and Sierra-at-Tahoe will open this winter for the first time properly since the Caldor Fire last summer. Millions of skiers and riders will descend on these world-class resorts over the next few months.
But one international travel guide is not so keen. Fodor's Travel, advising on travel for 80 years, has placed Lake Tahoe on its 'Don't Go List.'
"For this year's No List, we're highlighting destinations to reconsider visiting in 2023 in three main categories: natural attractions that could use a break in order to heal and rejuvenate; cultural hotspots that are plagued with overcrowding and resource depletion; and locations around the world immediately and dramatically impacted by water crises," explains Fodor's. Lake Tahoe is plagued by all three of those criteria.
Lake Tahoe has a people problem. Amid the pandemic and the great migration, there was an influx of people moving to the mountains, as well as people with second homes in the area coming to live in Tahoe permanently. And it's caused traffic along the lake to crawl, as well as kept trails and beaches packed. 
The leading threat to Tahoe's famous clarity is fine sediment pollution running off our urban landscape, according to The League to Save Lake Tahoe. Heavy traffic crushes Tahoe's roads into fine dust and debris and pumps tailpipe emissions into the air. When it rains or snow melts, stormwater transports these fine pollution particles into the Lake, clouding its cobalt blue waters. Improving Tahoe's traffic conditions will reduce this pollution source, and alleviate the stress and strain of travel in Tahoe.
"It is difficult to take our city's talk about leadership on the problem of long-term climate change seriously when we simultaneously encourage visitor traffic that results in jams that can stretch into Sacramento," says Scott Robbins, a spokesman for the Tahoe Neighborhood Group and 2022 South Lake Tahoe City Council candidate.
 "We're feeling the increase of population around us," said Andy Chapman, ​​President and CEO of Travel North Tahoe Nevada. "We all need to give nature a break, but we don't want to tell people not to come to Tahoe. We want to educate people how to respect Tahoe." 
Chapman says we need to adjust the way we interact with nature to fix the problem and North Lake Tahoe is working with the Center for Responsible Travel as well as finding creative solutions to take cars off the road. Biking the rim trail is always a good option, but there's now a free shuttle program for North Lake Tahoe that connects many tourist resorts to shopping and restaurants in town. 
– Fodor's Travel
Rumors that Lake Tahoe locals sponsor the article have not been confirmed.