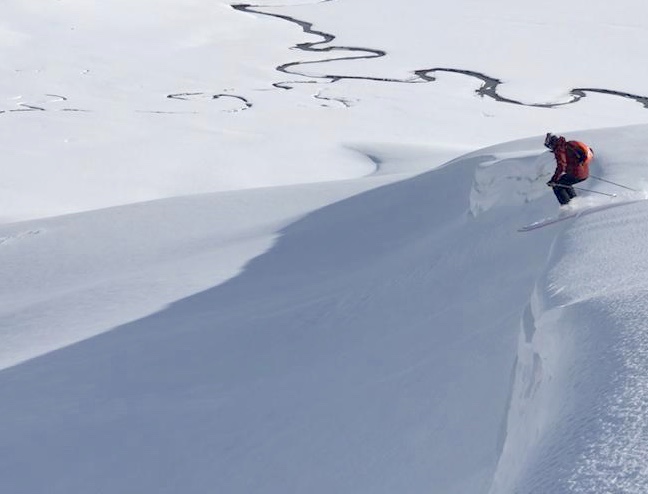 There are many great ski resorts in South America –  Portillo, La Parva,  Bariloche, Las Leñas, Chillan, Valle Nevado and many others, but it's always good to have one more ski resort!
Developers are currently planning a large, new ski resort near Mendoza, Argentina that will be named "El Azufre".
During recent years, central Andes have experienced the worst winters in history with some resorts struggling to maintain operations (El Colorado, Portillo) or even not opening at all (Arpa). Unfortunately, it's not snowing much these days in Central Chile and Argentina. The Southern region was luckier as it got few snowstorms although the snow is usually wetter there.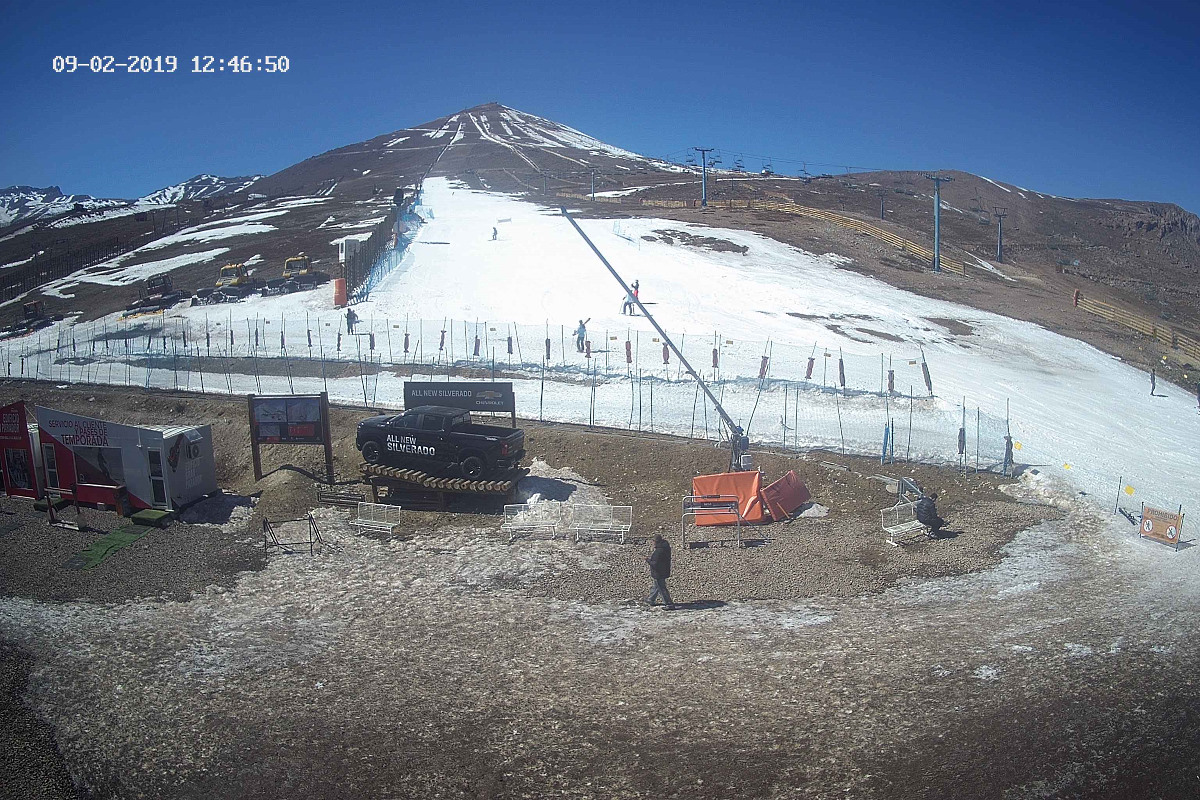 The snow frontier is shrinking due to global warming. Credit Suisse climate change studies estimate that by 2035 only one-third of Swiss ski centers can guarantee snow to the base. According to research at the University of Santiago, the area of snow cover in the central Andes has diminished by 5 to 10 percent each decade. This is pretty bad for ski resorts.
So, is there any way to save the ski industry in this area?
According to the investors and co-founders, Daniel Nofal, José Beccar Varela and Alejandro Spinello, it's possible. Skiers themselves they decided to invest in the project of building the new ski resort which will be located in the area of Baños de El sulfur, in the Valenzuela River Valley, close to Malargue.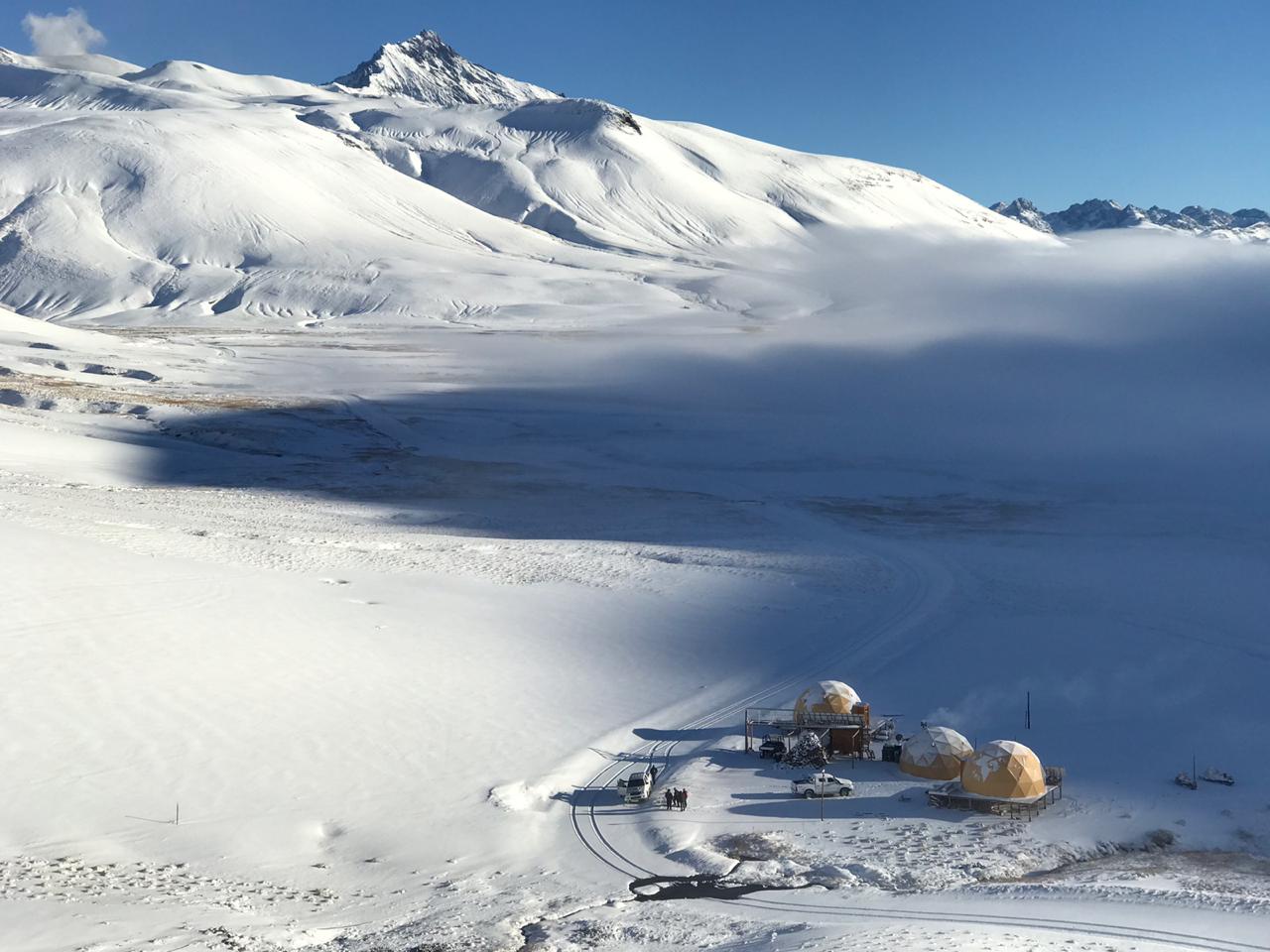 Why will this prospective ski resort be better than others? Although the project is still in the very early stage, Daniel Nofal has kindly agreed to share his vision with SnowBrains.
Claire Weiss: Hi Daniel, how did you choose the location for this new resort?
Daniel Nofal: I've been spending all my winters during the past 16 years in the southern Andes of Mendoza. This area is the sweet spot of the Andes in terms of altitude and snow coverage. It has valleys at 2,000+ m and peaks at 4,000 m. The Andes tend to get lower as you go down the South and that affects the snow coverage and quality. This particular place was mentioned to me by a local sheepherder who goes up the mountain every summer.  So, with a bunch of friends, we tried to get there in Spring of 2013. We couldn't actually get to the top because of the snow but we did manage to walk up the mountain and we saw "the promised land". That picture remained as my computer wallpaper for a few years before I decided to actually start the project along with Alejandro Spinello, an entrepreneur from Mendoza, and local friend and mountain man Jose Beccar Varela.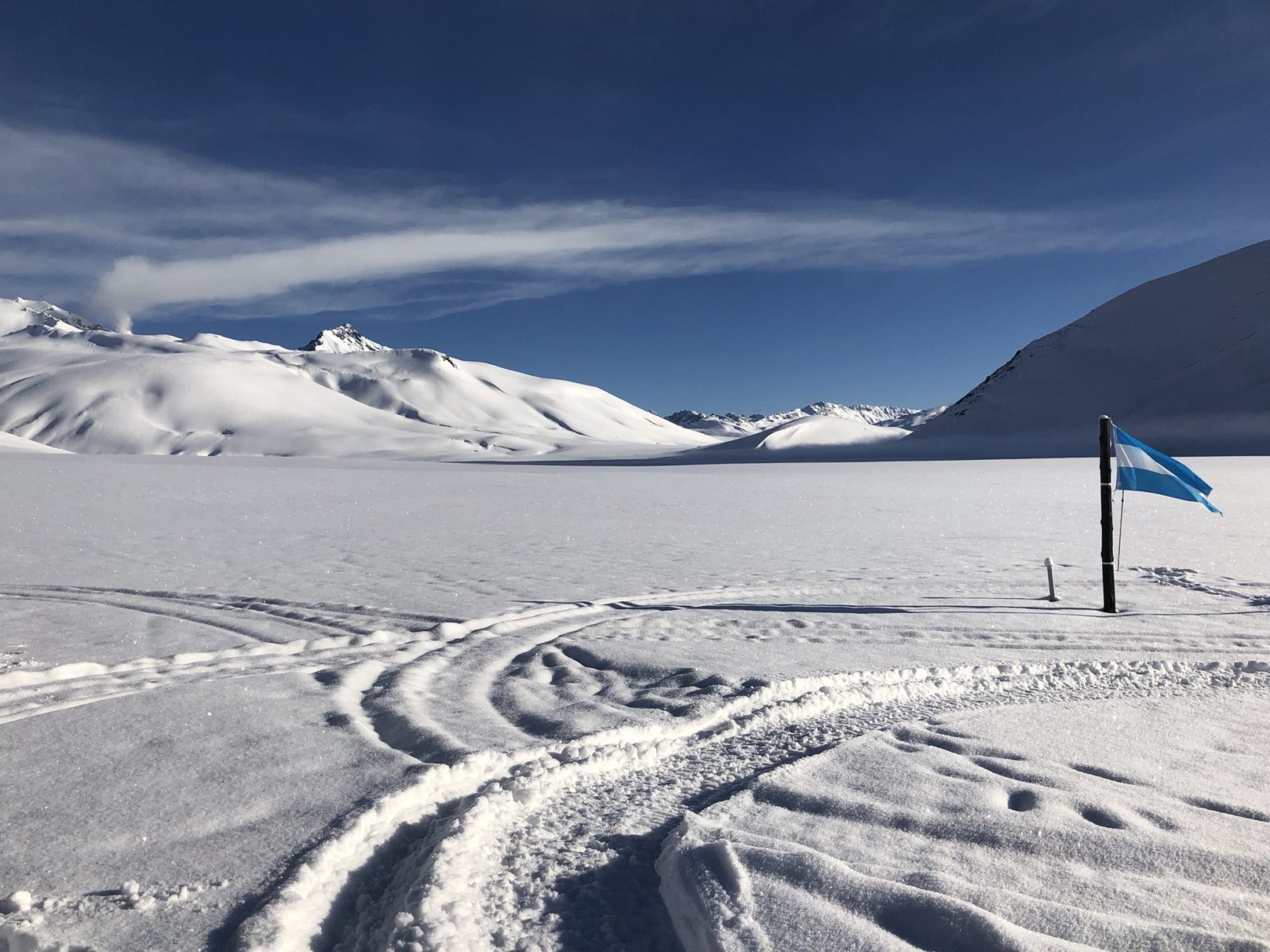 CW: I know the project is in the early stage, but what do you think makes this place most attractive for ski resort development?
DN: There are three aspects:
– A huge, flat, white valley. My vision is not only to build a ski station but to inhabit the snow and create a year-round town. The glaciers and hot springs are the year-round attractions. It is a wild area with stunning views.
– Enormous terrain with a lot of South facing slopes. There are actually several mountains in the area.
– A road that needs improvement but it connects Argentina and Chile. Our area is right on the border.
CW: Looks like Mountainworks will be doing assessments of the terrain. If everything goes well, when do you anticipate the construction will start? 
DN: We recently started working with Mountainworks on the initial design, we are very happy to bring world-class know-how to the project and even the first talks have evolved our ideas. We are working with the government and we depend on them to be able to start. We could start construction as soon as this summer if they move fast enough. The window for working and construction is only about 5 months, so we may need to push major construction to the summer of 2020. We would love to start sooner. This season has proved that.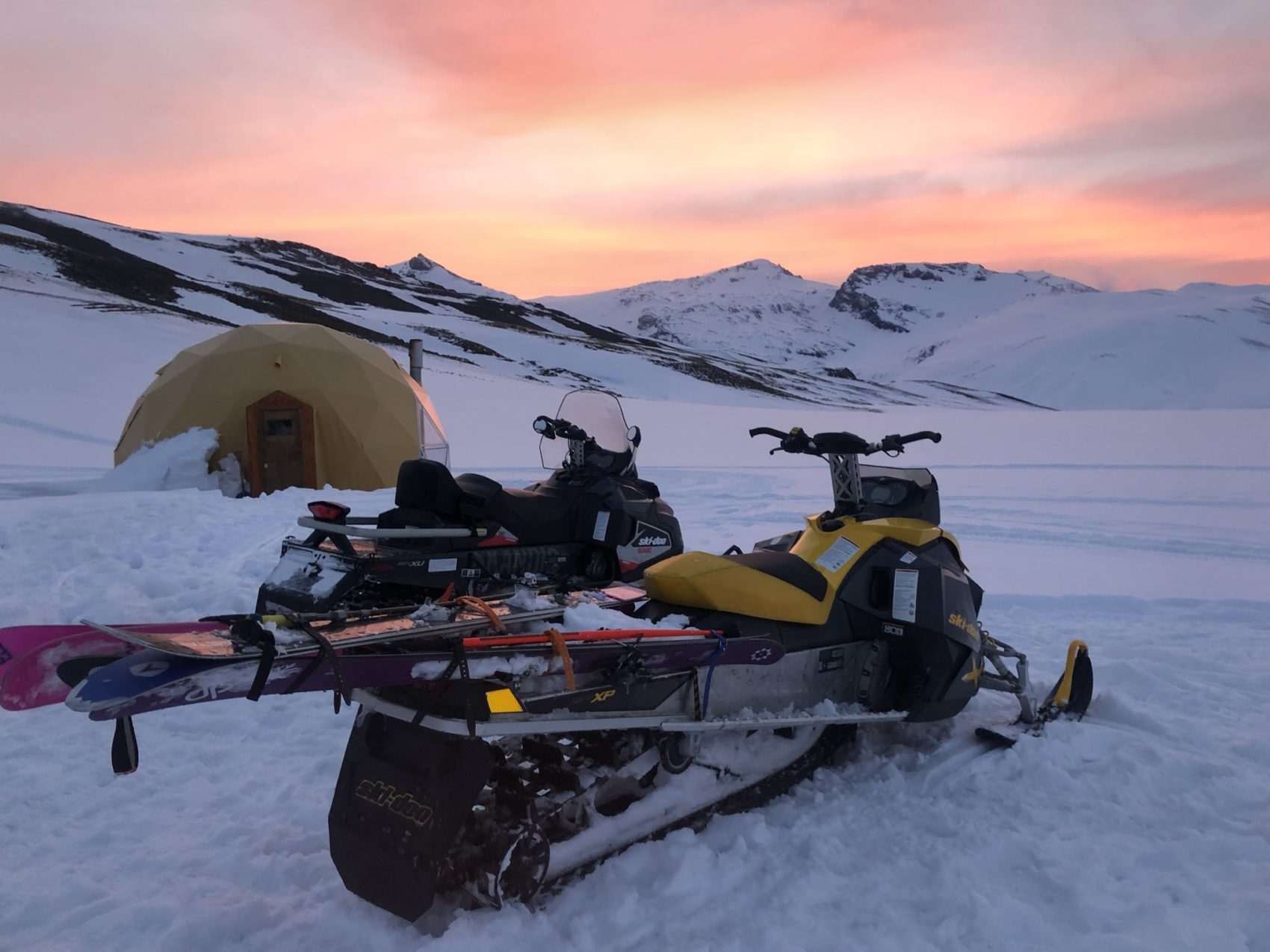 CW: Does this area have more snowfall than nearby resort Las Leñas? 
DN: Yes, snow usually comes from the Pacific, and this part of Chile is quite narrow, so the storm hits us first and then loses strength as it moves east. On average, we get two to three time more snow on each storm. The place also has a different microclimate and lower temperatures. We are on a tremendous dry spell this season all over Portillo, Valle Nevado, Las Leñas but Azufre has had between 1 – 1.8 meters of snow at the base all season. Snow usually arrives at the end of May and melts at the end of October.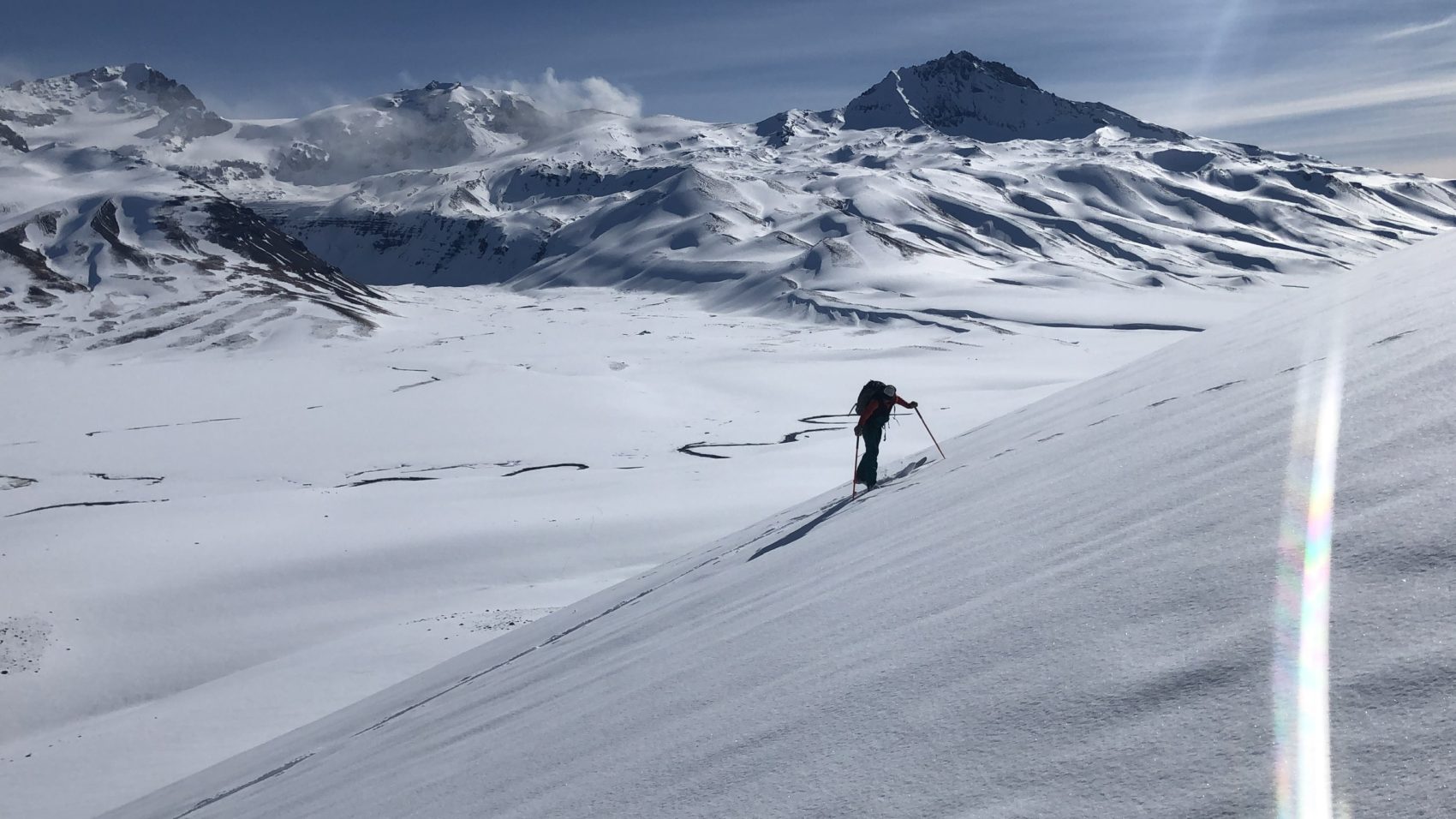 CW: How many ski lifts are planned for the first stage? 
DN: Our initial business plan was to build 6 ski lifts and several buildings and houses to reach 2,100 beds. But that was before a detailed design that we have recently started. The first stage is the hardest, but once people start knowing the area as we do, we think it will generate endless development.
CW: Will there be mostly Pomas and T-bars or chair lifts as well? I've heard that  Doppelmayr is going to install a cable car. 
DN: Again, we haven't defined the design yet, but we started talking with Doppelmayr from the start and we would like to offer world-class lifts that are not much seen in South America. Most of the ski resorts were built between 30 – 50 years ago, so a lot of the lifts are old and slow. Not to mention that they are installed on places where global warming has changed the snow line and it now requires a lot of snowmaking work.
CW: From what I've read, the base is at 2,400 m and the summit is at 4,000 meters. How high are the lifts planned to be installed?
DN: In the initial design the highest lift we will go up to 3,100 m. We believe it is the altitude most people feel comfortable skiing. Having said that we will have cat skiing to the ~4,000 m volcanoes, you can then ski down to the hot springs and have an amazing experience!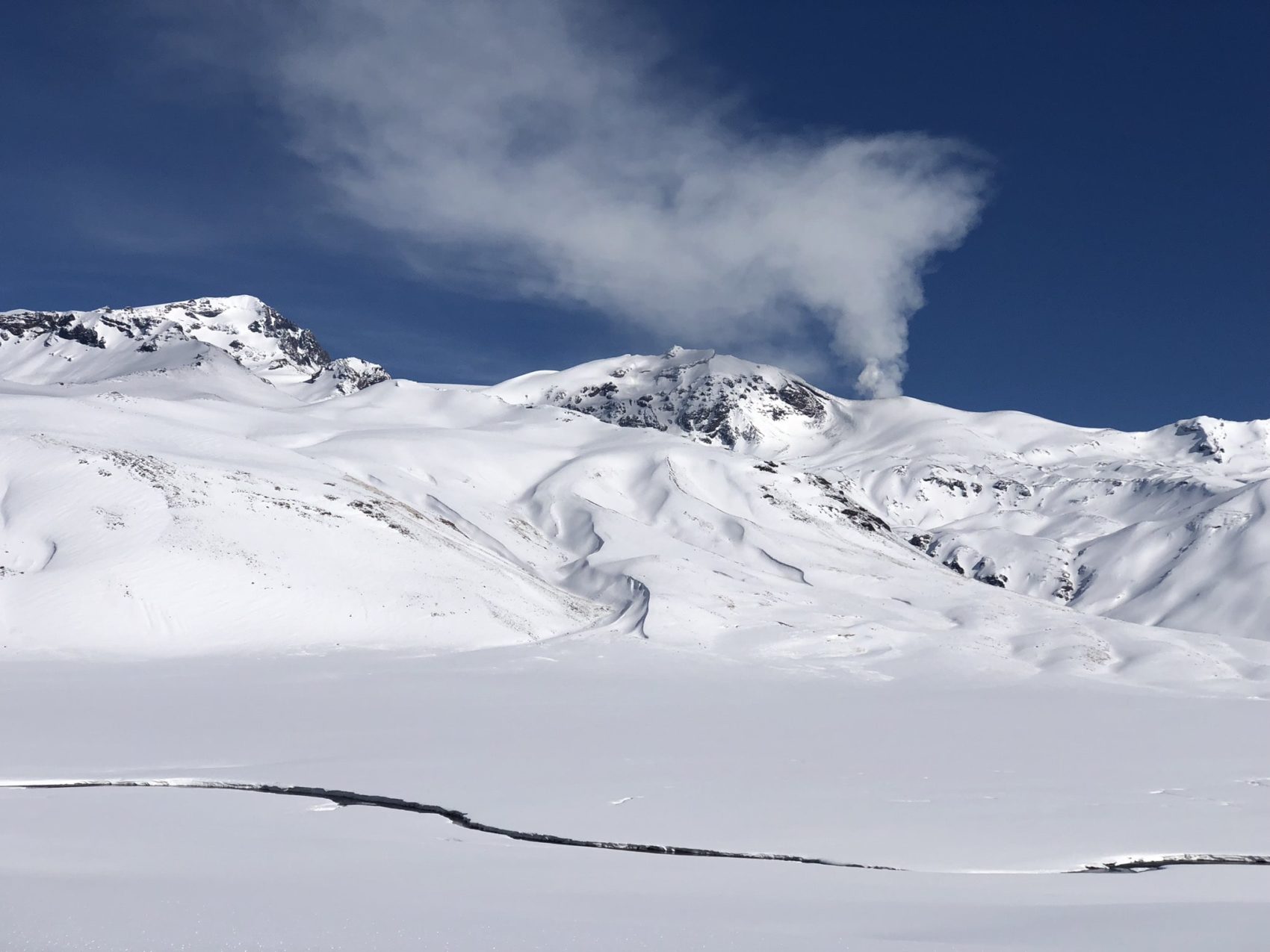 CW: That road over the pass between Chile and Argentina from Curico to Malargue is known to be very steep and not very well maintained during the winter, at least on the Chilean side. Is it better on Argentina's side?
DN: The road is very important for us and that is the part of the negotiation with the government. The pass from Chile and the road are closed during the winter and nobody maintains it. But both governments (Chile and Argentina) are committed to seeing this project successful and want to have the pass open year-round. It is going to be the most beautiful pass ever! The road on the Argentinian side goes along a magnificent river and a Dam will be built there, so a huge lake will appear in the next few years.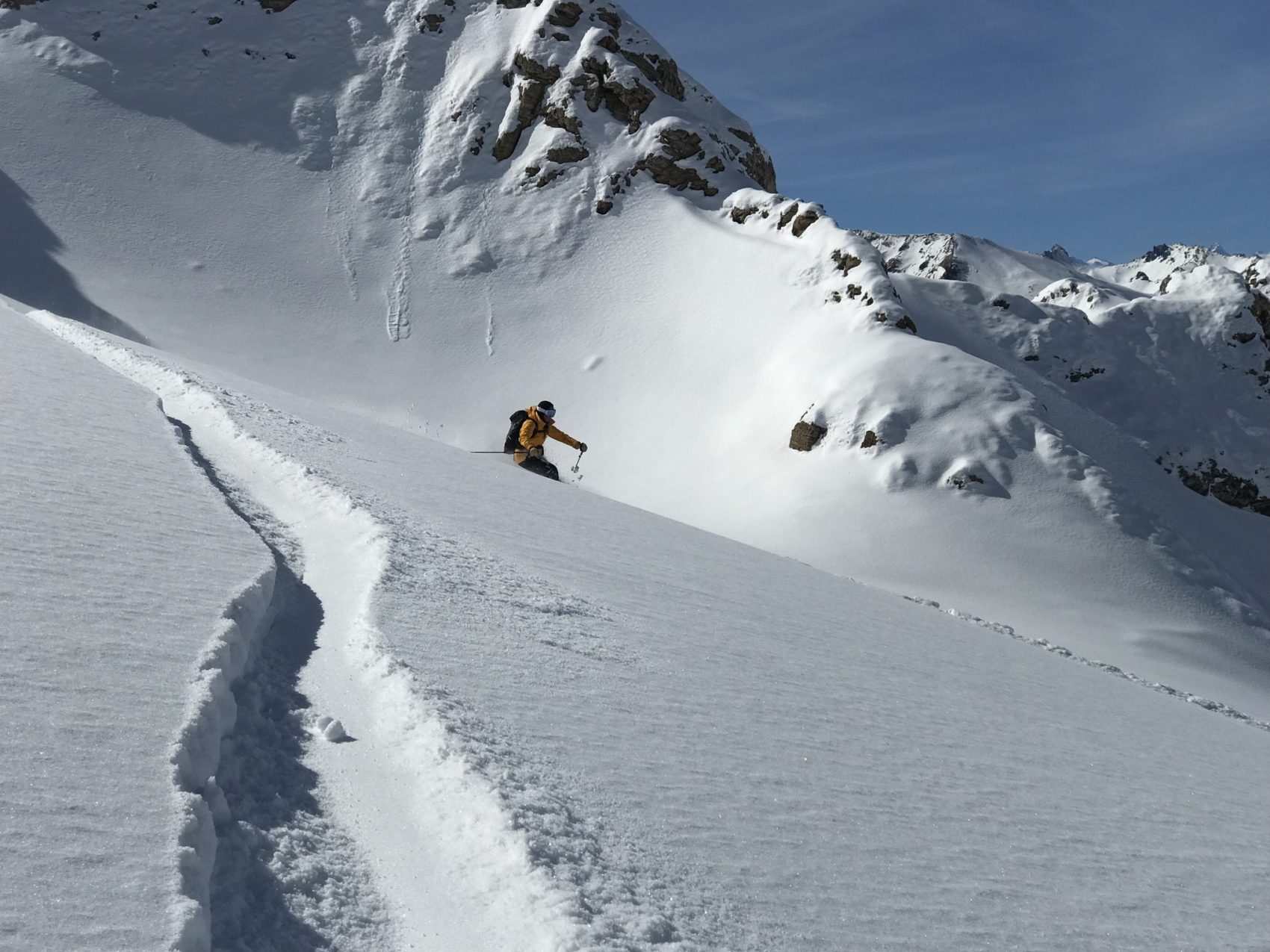 CW: Any other details or maybe projected resort map or pictures you could share with the ski community?
DN: I think people from the Northern hemisphere who love skiing and love wild places will fall in love with Azufre like we did because it is a great place to have a house or apartment and stay all of the summer holidays enjoying the snow.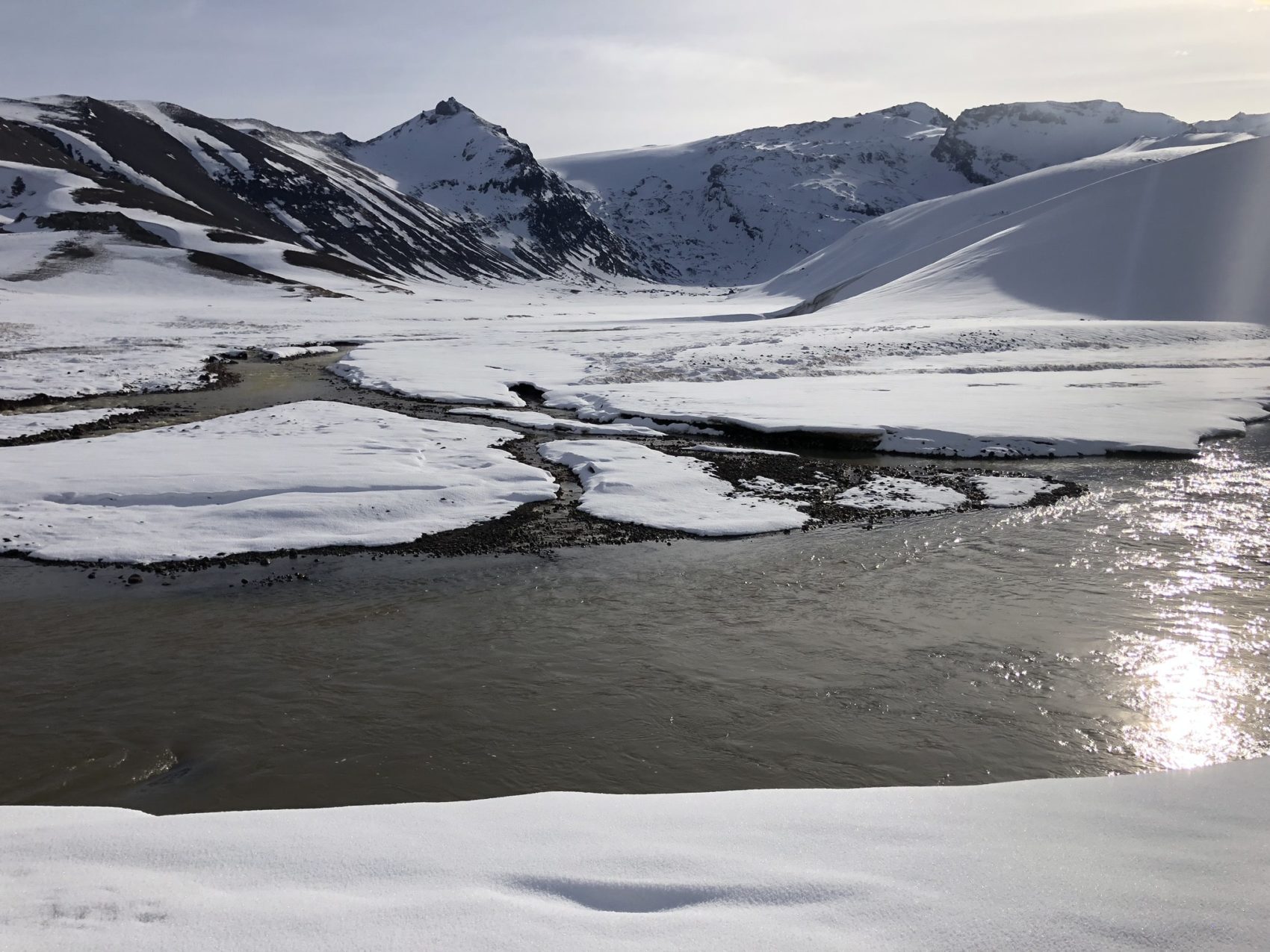 According to Daniel Nofal, who is also a founder of an Argentinian company Sustentator, Azufre will be 100 % powered by renewable energy. He said:
"The resort will be also carbon neutral as we will plant 1 Million trees in the area. Afforestation is one of the most important ways to improve our carbon footprint and make the place a better habitat for humans. We will build a Ski Resort for the 21st century!"