Kelly Slater Wave Company is proposing a plan that will turn every surfer's dream into a reality. In 2021, the world's largest man-made wave will be built in the middle of the California desert. Based at Coral Mountain in La Quinta, the 400-acre development will feature the largest rideable open-barrel human-made wave in the world. Additionally, it will include a full-service resort, restaurants, residential homes, private clubs, and adventure sports options.
Slater, the 11-time World Champion surfer, with the help of private real estate investment and development firm Meriwether Companies and Big Sky Wave Developments, plans to invest $200 million into the forecasted project. The envisioned pool will accommodate 25 surfers and will feature waves for all ability levels. Between the jaw-dropping wave and the drought-ridden location, the Coral Mountain Resort will certainly attract a new breed of visitors.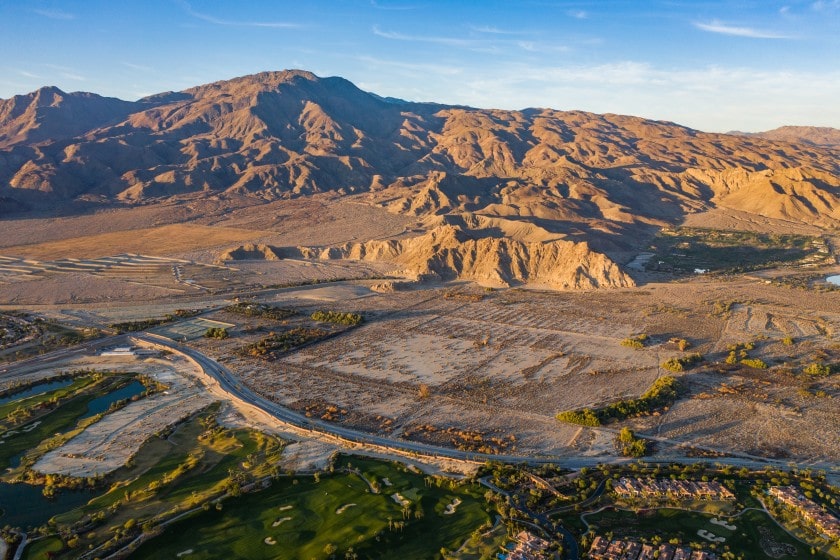 Originally attracting primarily golfers, Slater's goal is to entice the surfer culture. With over 100 golf courses dominating the area, the resort will bring about younger generations geared towards a wider variety of action sports. Noah Hahn, a partner at Meriwether Companies, commented "The Coachella Valley is dominated by more than 150 golf courses. This is a radically different vision."
In addition to the pool, for those interested in land-based action sports, there will be options for skateboarding, bike pump tracks, and mountain biking trails. There will also be a network of ponds for guests to paddleboard or ride electric hydrofoil boards. Between the decline in the golf industry and a focus on the surf and action sports industry, Slate's vision will transform the Coachella Valley.