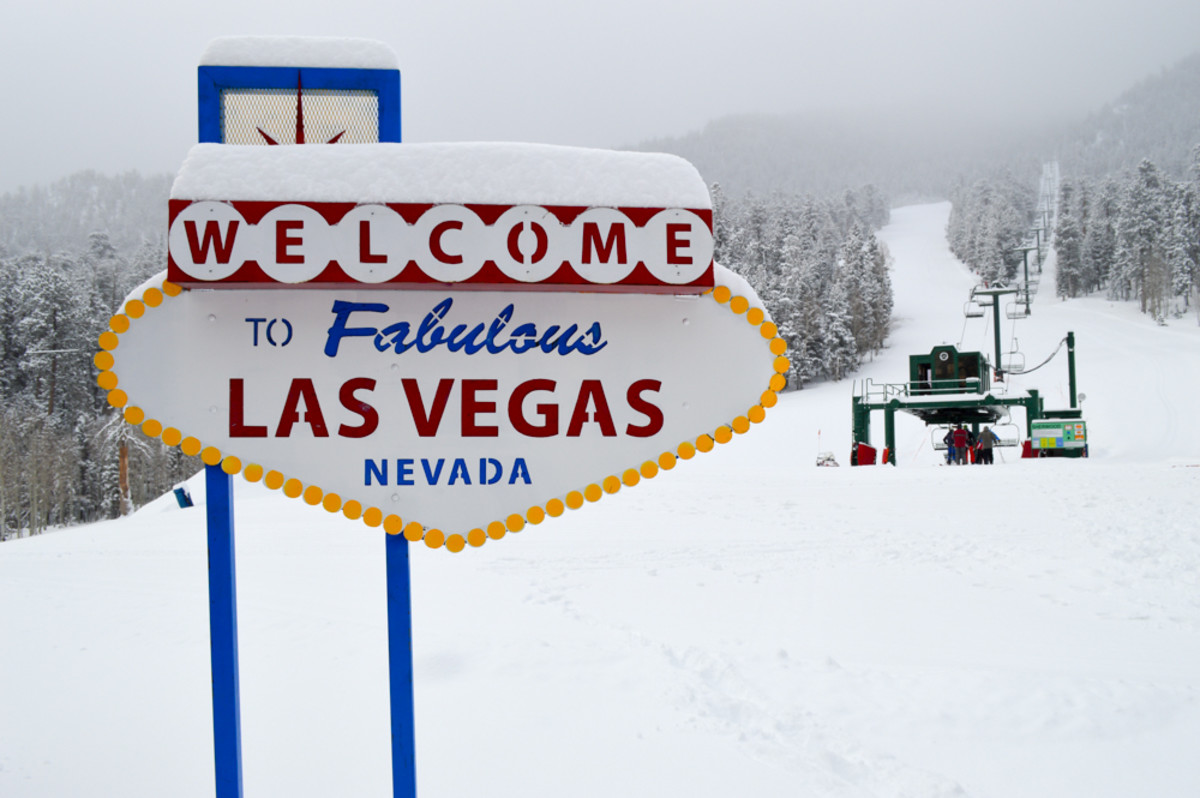 Many are surprised to hear that there is a ski resort located just 45 minutes from the Las Vegas strip. Lee Canyon, a resort located just west of the nation's gambling capital, offers almost 1,000 feet of lift-serviced terrain across 445 acres and 3 chair lifts. Remarkably, they have decided to open up the slopes for one more weekend May 5-7, a remarkable achievement for the resort surrounded by sagebrush and scorching summer temperatures.
Lee Canyon has doubled its average annual snowfall during the 2022-23 winter season, stacking up 265 inches of snow on the year. They are currently reporting a base depth of 58 inches, which is very impressive considering the temperature of the Las Vegas Strip is 81 degrees at the time this article was written. Their yearly average is listed at 159 inches, meaning it has been a tremendous year for conditions at Lee Canyon. This year will finish out as one of the snowiest in the resort's history, which has left the window open to finish out a phenomenal season in May this year.
The price of lift tickets the resort is offering for this weekend might be even more impressive than its late-season snow totals. You can hit the slopes in Nevada for a meager price of just $25 on Friday and $29 on Saturday and Sunday, which is a price point that is almost impossible to find anywhere in the country in 2023. So what are you waiting for? Regardless of if you are a Las Vegas resident or visiting for a weekend of fun, it looks like it may be time to dust off your gear and get some sunny turns in this weekend!