In order of most popular, these were our top five posts of the last seven days:
If you want to receive our top three posts in your inbox every Thursday, sign-up here: SnowBrains Weekly Top 3 Posts Email Sign-Up
The Storm Skiing Journal and Podcast has been given a recording of former Vail Resorts CEO Rob Katz's acceptance speech at the NSAA awards dinner last month. Katz was receiving the Industry Impact Award for 2022.
Katz used his speech to address the narrative that resorts are overcrowded and there are too many many people on ski hills.
"I'll use my final few minutes here to get on a soapbox. What troubles me is this anti-growth narrative that's out there in this sport right now. And I think if you read that, there was no bigger story over this last year than that [Vail Resorts] is growing too much. The entire narrative for this year was there were too many people, too many people, too many people."

– Rob Katz
To read the full article: Former Vail Resorts CEO Rob Katz Addresses Overcrowding and Takes Responsibility for Staffing Shortages
Developers paid $430,000 at a foreclosure auction on Friday to secure the rights to the former Granite Gorge Ski Area, NH, property with the intent to reopen it for recreation. The new owners also inherited $53,000 in unpaid real estate taxes. The ski area closed at the start of the pandemic in March 2020 and hasn't reopened since reports the Sentinel Source.
To read the full article: [SOLD] Developer Snaps Up Granite Gorge Ski Area, NH, for $430,000 | Plans to Return Winter Operations ASAP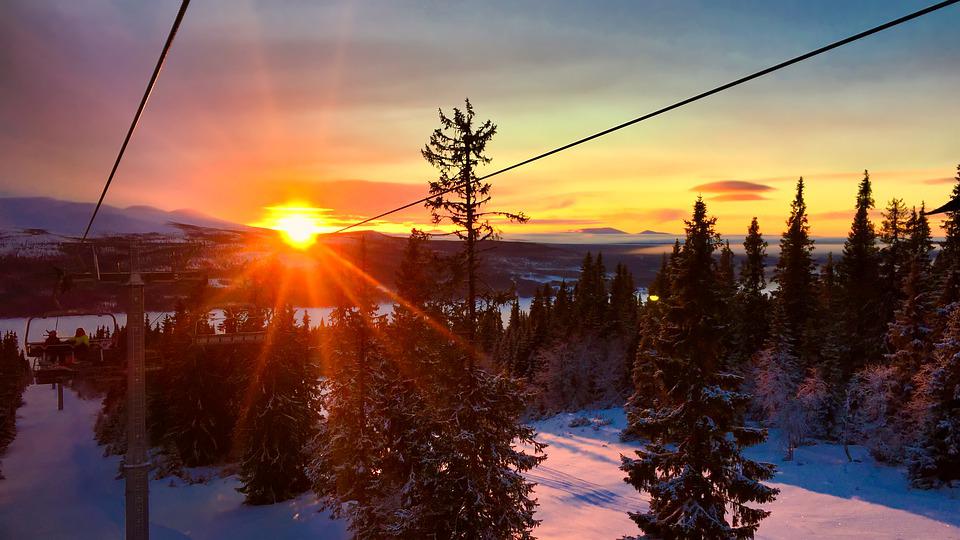 With the recent passing of HB-1297, Colorado has joined the list of states waiting to make daylight savings time (DST) year-round.
Two things would need to happen before permanent daylight savings time would be enacted.
To read the full report: Colorado Passes Daylight Savings Time Bill That Could Impact Ski Area Operations
Late season snow in April and May was awesome for skiers and riders, allowing a number of ski areas to extend their seasons and keep the stoke going.
Following the dry start to the year it was no more than we deserved, right?!
The impact of that snow can be seen in the current snowpack figures across the west. With the exception of Colorado, Utah, California, and Nevada, all other states are reporting statewide snowpacks at least double the average for this time of year. Great news for backcountry enthusiasts.
For the full article: Current Westwide Snowpack More Than 3000% of Normal in Some Areas
Five injured climbers in critical condition had to be airlifted from Mount Shasta, CA, yesterday, according to a Facebook post from Siskiyou County Sheriff's Office. Sadly one of the climbers died as a result of their injuries.
To read the full article: 1 Climber Killed and 4 Critically Injured on Mount Shasta, CA, Yesterday
Top Social Posts of the Week
On Facebook, this was our most engaging post of the week:
Over on Instagram, this was our most popular post of the week.
View this post on Instagram
If you want to receive our top three posts in your inbox every Thursday, sign-up here: SnowBrains Weekly Top 3 Posts Email Sign-Up