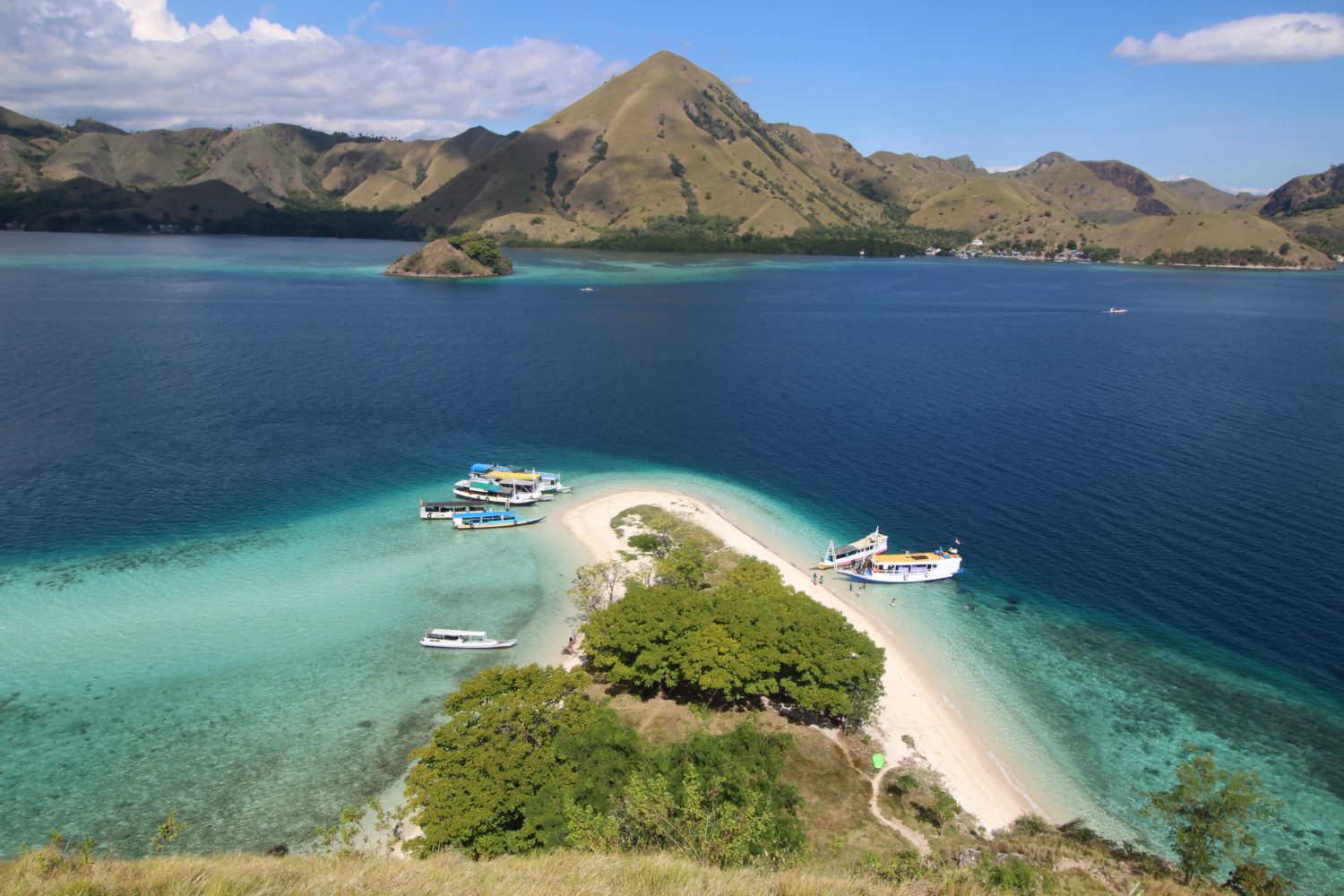 Indonesia is known for its cheap accommodations, abundant seafood and rich variation of consistent, high-quality waves. The country's lush landscapes, prosperous culture and focus on adventure tourism draws in nearly 10 million international visitors a year from all corners of the earth. Over 15,000 islands spread the real-life waterworld country far and wide making the trip alone to some of the less visited locations a bit of an adventure in itself. Most of the domestic airports are rather small and flying to them likely requires an introduction to an airline you've never flown with, or may even heard of.
On Oct. 29, 2018, tragedy stuck on one such airline. Lion Air Flight JT610 went down in the Java Sea a mere 13 minutes after taking off from the departure city of Jakarta. The pilot quickly noticed issue and requested a return to the airport rather than continuing to the intended destination of Pangkal Pinang on the nearby Bangka Island only a short hour flight away. Recovery is underway as it is presumed all 189 on board are dead after there have been no rescues since the crash.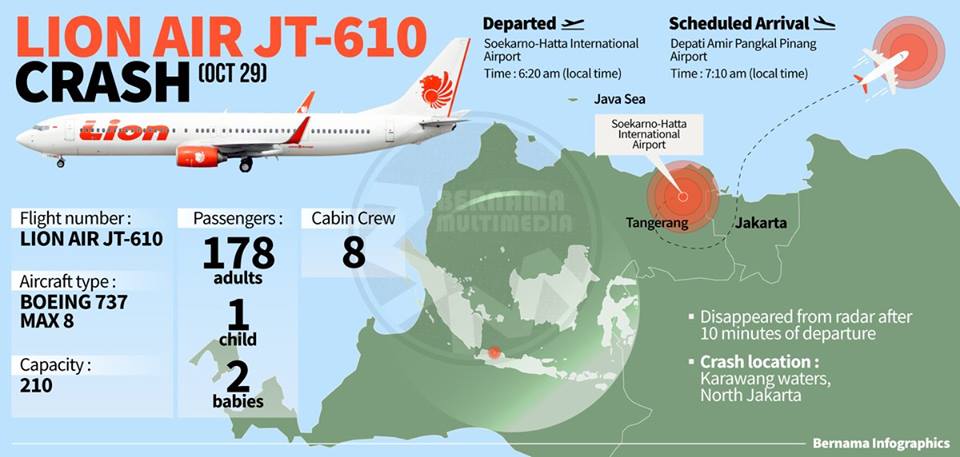 The flight originated from Soekarno–Hatta International Airport (CGK), which with 70 million served in 2017, is the busiest airport in the Southern Hemisphere. Reports from passengers who rode the same aircraft on a flight from Bali the previous night described concerning sounds and a roller-coaster-like flight experience. As of Wednesday 10/31, the black box has still not been recovered despite continued search efforts.  Australian aircraft engineers suggested a new theory based on aircraft tech logs describing issues with "elevator feel and control" during the last completed flight before the crash. The elevator is a major component of flight control to horizontally stabilize the tail. The inability to control this suggest the loss of altitude and high-speed in which the crash occurred.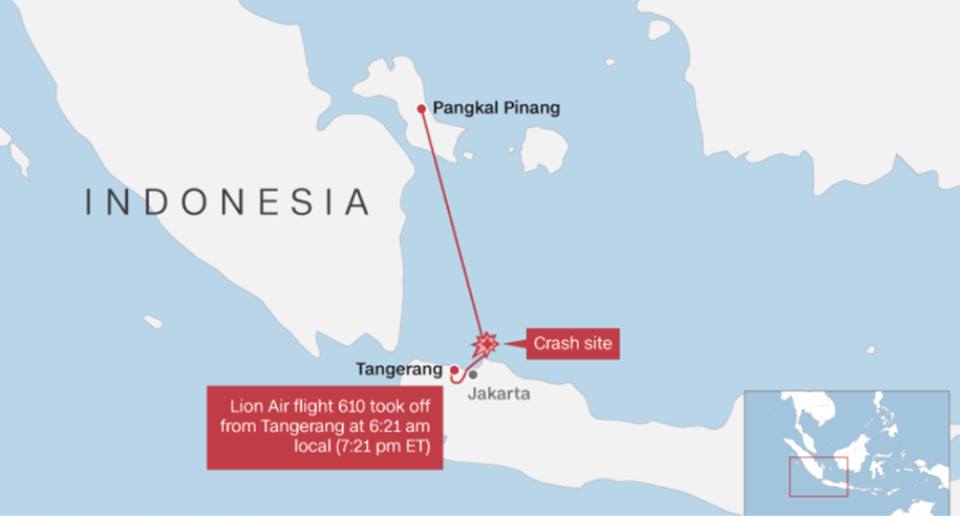 The Boing 737-Max 8 is a new and highly advanced jet that may be serving flights from airports near you. Currently, there are already dozens of 737-Max 8s included in fleets of Southwest and American Airlines. Routes include daily flights through many major airports within the US with several more weekly so there's a chance you may have even flown in one by now. Feedback regarding the plane from the first year in service has not be extremely positive. The inaugural domestic flight in the US between Dallas and Houston was immediately followed by mechanical issues that keep the plane grounded for an additional hour, contributing to a poor reputation.
However, it's less likely the crash is contributed to the mechanical competency of the aircraft and more likely to do with oversight of regulations from ground crews. Despite attaining a positive safety rating following a recent 2018 audit, Lion Air has not maintained a clean track record. The airline is planned to join the International Air Travel Association (IATA), hoping to become the second Indonesian member carrier after Garuda Indonesia. Howeve,r in 2011, Lion Air failed the initial IATA assessments for membership due to safety concerns.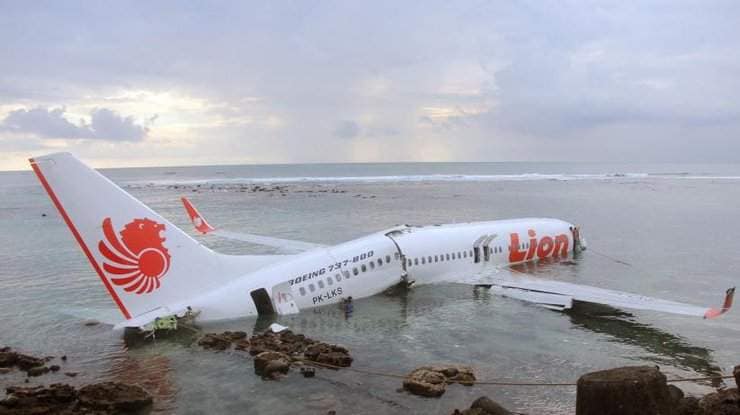 In 2013, Flight 904 aboard a 737-800 carrying 108 passengers infamously overshot the Denpensar (DPS) runway in Bali before coming to a stop, half-submerged in the Indian Ocean. Only four months later, another Lion Air flight collided with a cow upon landing before veering off the runway. For several years, the European Commission's concerns about the Indonesia's ability to properly regulate oversight of the country's airline industry continued to keep them from traveling between Europe. In fact, it wasn't until 2016 that the European Union lifted a ban on Lion Air entering European Air space over ongoing safety issues.
Indonesia is a beautiful place full of welcoming people that offers experiences like nowhere on earth. And let's face it, there is always some inherent risk with travelling as well as with air-travel itself. The risk of injury or death while flying is far less than while in a vehicle, on a motorbike or surfing/diving in Indonesia as it does other parts of the world. However, it's always smart to educate yourself and find ways to mitigate any risk to the best of your ability. In this case, that may simply mean paying a bit more to avoid this airline if flying domestically within Indonesia.