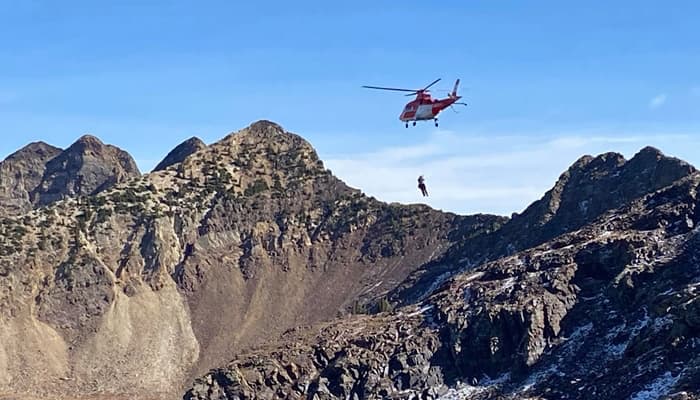 Search and Rescue teams recovered the body of a hiker Sunday afternoon in Little Cottonwood Canyon, UT.
The man, identified as Andrew Acuff, 26, was discovered by a group of hikers at 11 am on a steep scree field about 200-feet below the summit of Dromedary Peak.
The Utah Department of Public Safety dispatched its helicopter and flew two crew members into the area who hiked to the scene. Acuff's body was extricated from the area by helicopter.
Unified Police Sgt. Melody Cutler added that the trail where the hiker fell is dangerous and for experts only, and this was the second search and rescue mission in that area in the past month.