Report from Thursday, March 19, 2020
Wow, it felt good to get out of the house today for some powder turns.
The Wasatch Mountains got a few inches of the good stuff as of this morning while Utah ski areas remain closed due to the novel coronavirus pandemic.
What we skied today was on the lower end of that snow total range, but it was good skiing nonetheless.
The snow was blower and a bit dust-on-crusty in spots, while soft and creamy in others.
We kept our distance from ourselves and others when skinning up in the Little Cottonwood Backcountry.
This whole coronavirus deal is no joke and we have to do our part not to spread it further.
But we're still going to ski, of course — we're just spreading out a little more and really practicing that "one at a time," backcountry ski protocol.
Visibility today was challenging.
It was quite terrible, honestly.
But the snow and the fresh mountain air made it all worth it.
Alta was a ghost town and we saw a couple of other parties but nothing that we were used to for a Thursday afternoon in the Wasatch.
It was an eerie feeling.
We skinned up through a cloud and it kept snowing harder and harder the higher we went.
On the skinner up we shot the shit about the virus, conspiracies, and empirical history. 
For a brief moment, the visibility got better and we could see through the gates of heaven which revealed snowy Little Cottonwood Canyon, in all her glory.
And then it continued to snow.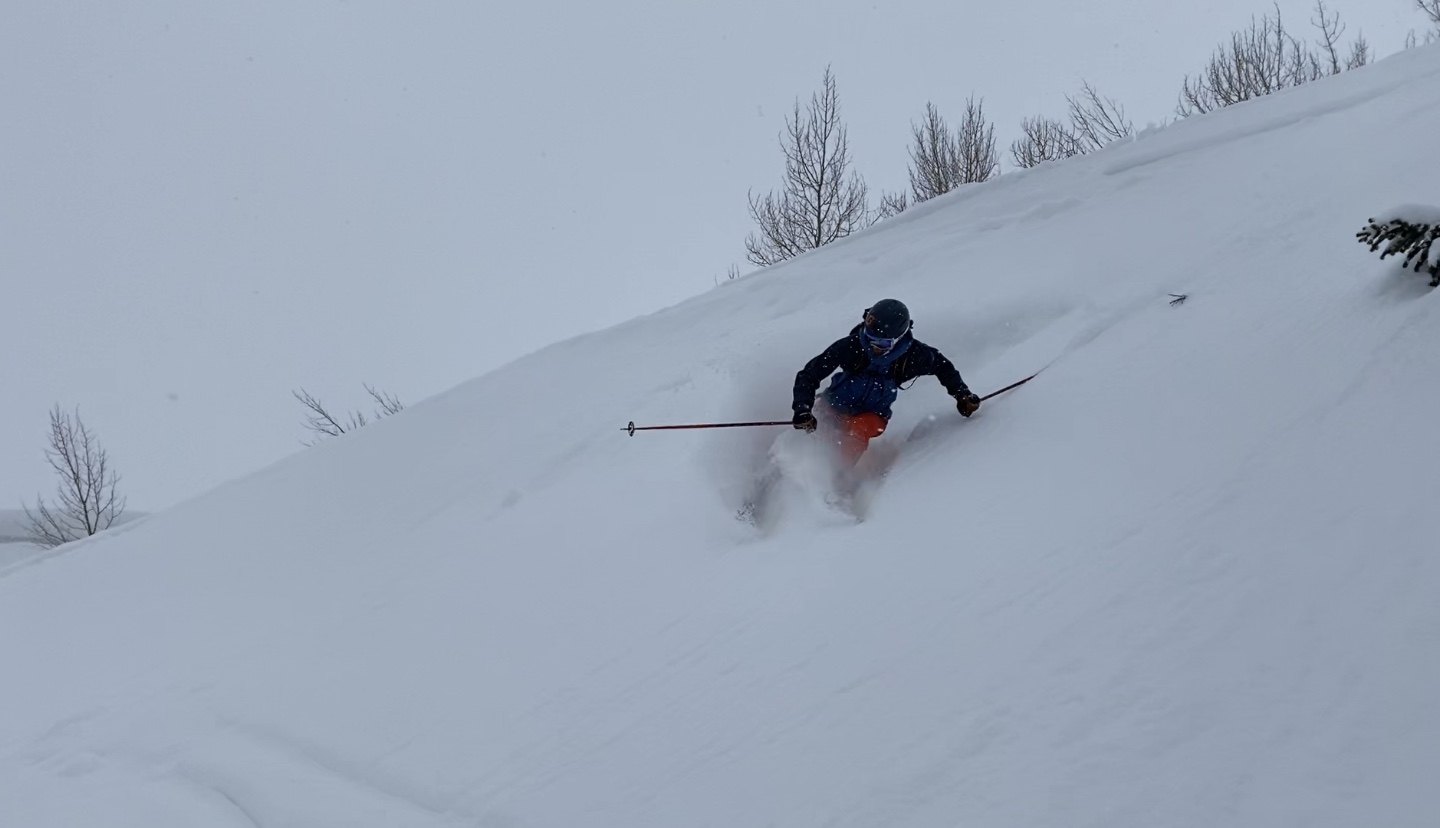 We made it to the top of Flagstaff Peak and descended to the ridge from there.
A south-facing line would check the box for us today.
I was so excited to get out and ski some powder after a week of being indoors that I had forgotten to take one of my skins off before I started slashing downhill.
Something felt wrong the second time I fell and I realized my own stupidity.
I got lucky: our line was mellow, but if I had done this in complex terrain with high consequence I could have run into serious trouble.
But today it was all laughs.
And powder.
Lots of powder.
Because while the nation panics, the snow continues to fall.
And we are happy.
It's crazy how a little bit of some snow and some skis strapped to your feet can lift your mood, just like that.
More snow on the way for the Wasatch tonight!
Avalanche Danger
Forecast
Photos