Brought to you by Mammoth Mountain
More than once, I've woken up in the middle of a hot summer's night from a dream of blower powder, endless tree laps, and the coldest beers in California. Last night I woke up and realized this time it wasn't a dream. I'm living in a real-life dreamland. My real-life dream hasn't been taking place in my head but at the heart and soul of North America's 2022-2023 ski season, Mammoth Mountain! It's only the beginning of March, but I fulfilled my powder day quota a month ago, my bibs haven't had a day off, and I've needed four sets of batteries in my avalanche beacon.
I've had amazing seasons in California before: 2011, 2017, and 2019 all feeling like they would never end, and so far, the 2023 season at Mammoth is getting ready to join the ranks amongst the best. With over 500″ at the main lodge and upwards of 650″ at the summit of this 11,000-foot-tall epic of a mountain, Mammoth continues to have one of the deepest base depths and the most snow of any ski resort in the country, maybe the world. These last few February storms brought us a plethora of that light, "Utah style" blower powder that typically only touches the west coast every few years yet covered the mountain with a fresh, playful blanket full of face shots.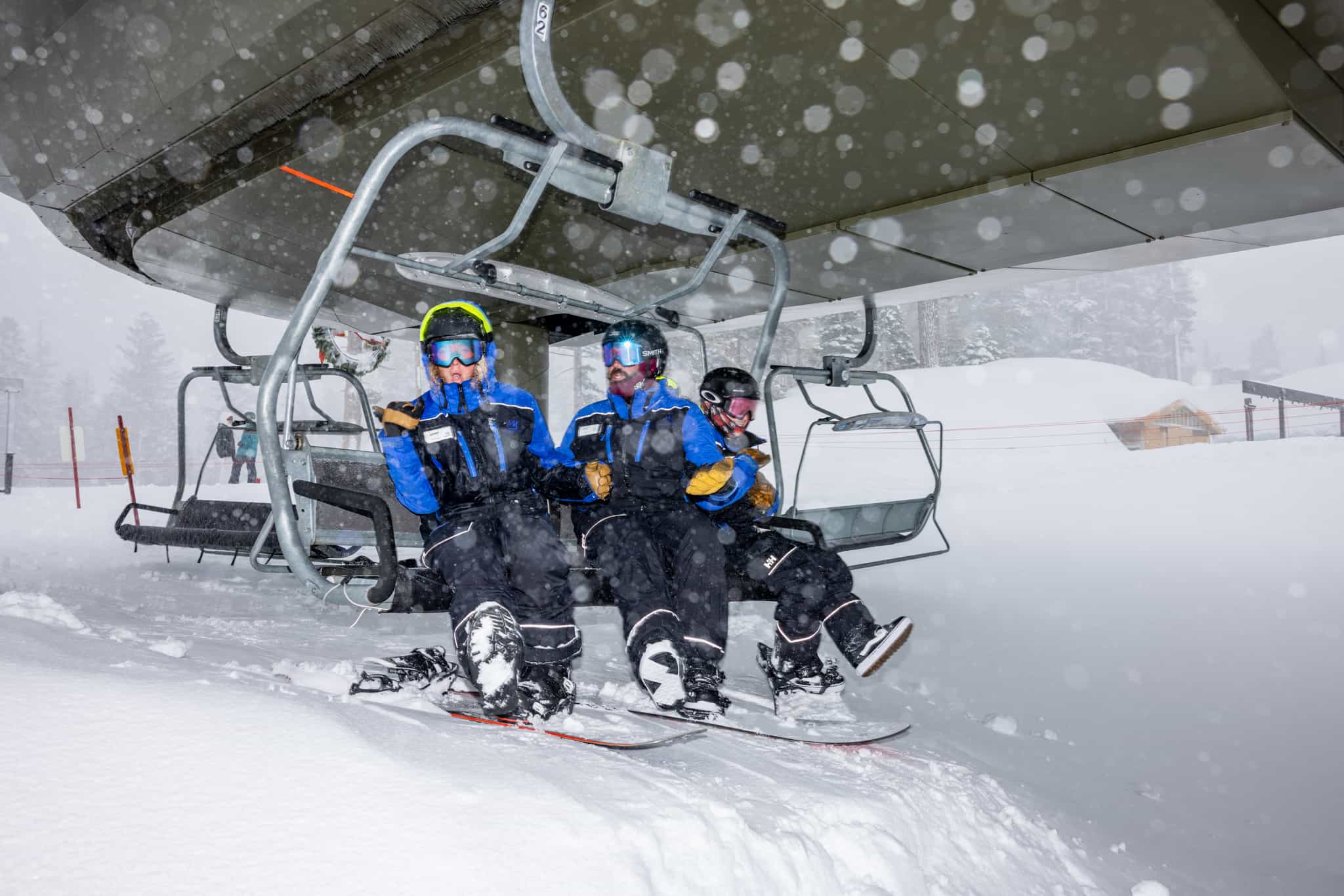 Fresh snow is only one part of a fantastic ski season equation: Mountain Operations is another. If there is one resort in North America that should receive an award for getting its mountain open and keeping it running smoothly and satisfying its guests, Mammoth Mountain should be it. I stopped counting how many high fives I've given the Patrollers, Lift Mechanics, and Lifties over the last two months for doing what other mountains cannot, getting the mountain open and on time.
It's a hard job getting a 3,500-acre resort open day after day, even without the endless snowfall we've been seeing, yet Mammoth has its priorities where they are needed, in guest satisfaction. Every lap we take on The Hemlocks in glorious conditions reminds us of how hard this resort has worked to keep even the die-hard skiers and riders stoked. A remote mountain area requiring multiple chairlifts, hiking, and hard work to get to has been continually open and accessible. From one of those die-hard skiers, I say to you, Mammoth, thank you!
While in the back of my basement lie my park skis gathering dust from these endless storm cycles continually gracing us with their presence, I ask myself, "will I ever be back in the park?" The answer seemed to be a solid "No" until I saw the notice that all seven parks, along with 140 features, two half pipes, and the Snake Run, were back and ready to go. I better grab some warm-weather wax because it will be one long spring or summer at Mammoth this season. Overheard at a local ski bar from an official-looking employee with a Mammoth jacket, we heard what many have been hoping to hear for years…
"Get ready for a long season, we expect to be shredding into summer!"
Book those flights, rent that AirBnB, pack your car, quit that job, do whatever it takes to get here to Mammoth, and experience another season for the record books. We still have two full months of what I like to call "winter" before we head into the greatest season for skiing in California; Spring. And it will be one as good as it gets this spring. Don't miss out.