Lockdowns enforced to help prevent the spread of coronavirus seem to be having unforeseen positive consequences. Yesterday we wrote about how the Himalayas can be seen from India for the first time in thirty-years due to reduced pollution, and this week analysts announced that the air quality in Los Angeles, CA is the best it's been in decades.
In fact, on Tuesday, LA saw some of the cleanest air of any major city in the world, according to IQAir, a company that monitors pollution levels in cities around the globe, and just experienced the longest stretch of "good" air quality since at least 1995.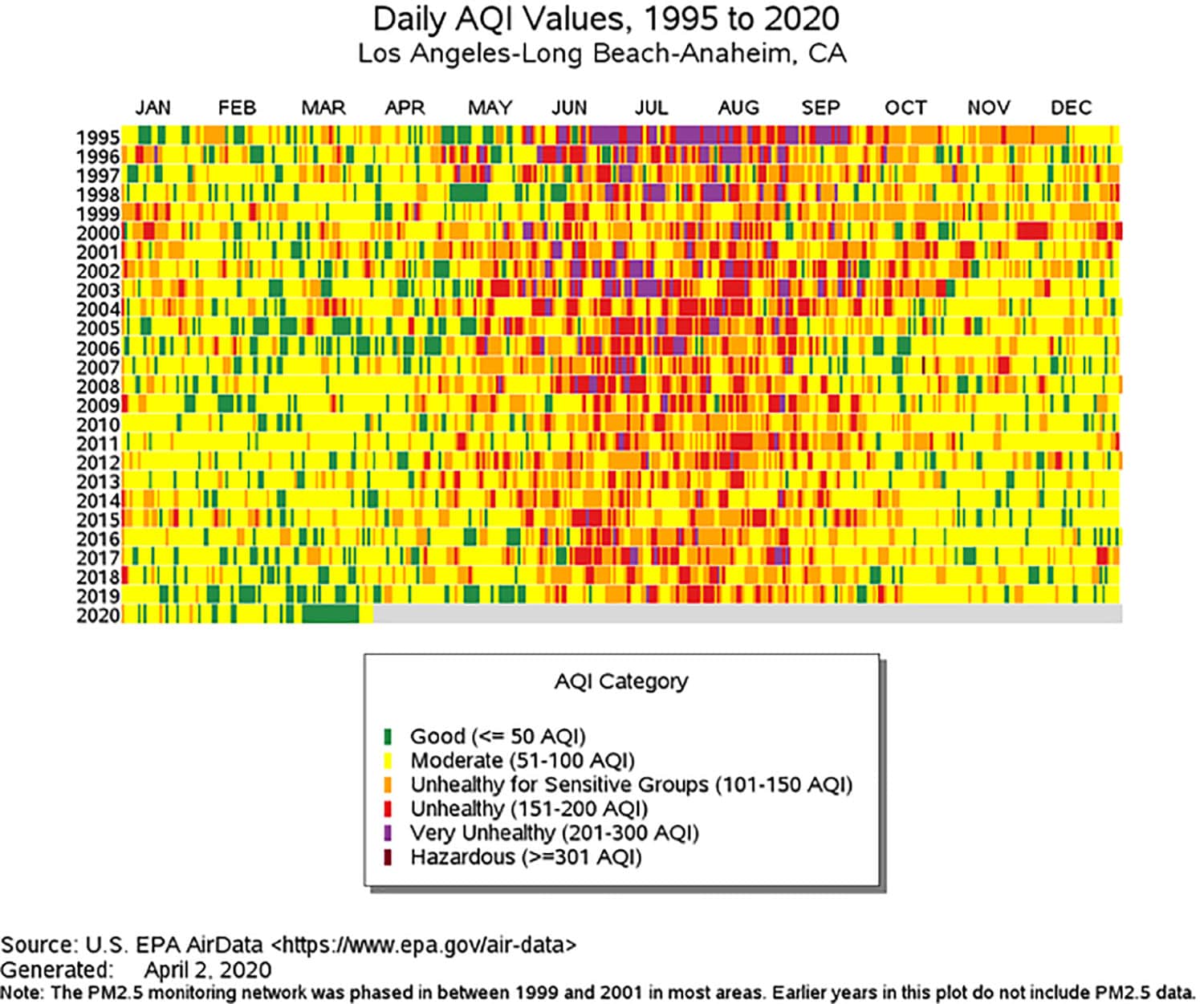 In March 2017, the air quality in Los Angeles was deemed "unhealthy" and even "hazardous" in July 2019.
Between March 16, three days before California Gov. Gavin Newsom ordered residents to stay home, and April 6, there was a 20% improvement in overall air quality in Southern California. In that same time, traffic on the roads has fallen by a massive 80% across the state.
"With fewer cars on the road and fewer emissions coming from those tailpipes, it's not surprising to see improvements in the air quality overall," a scientist said.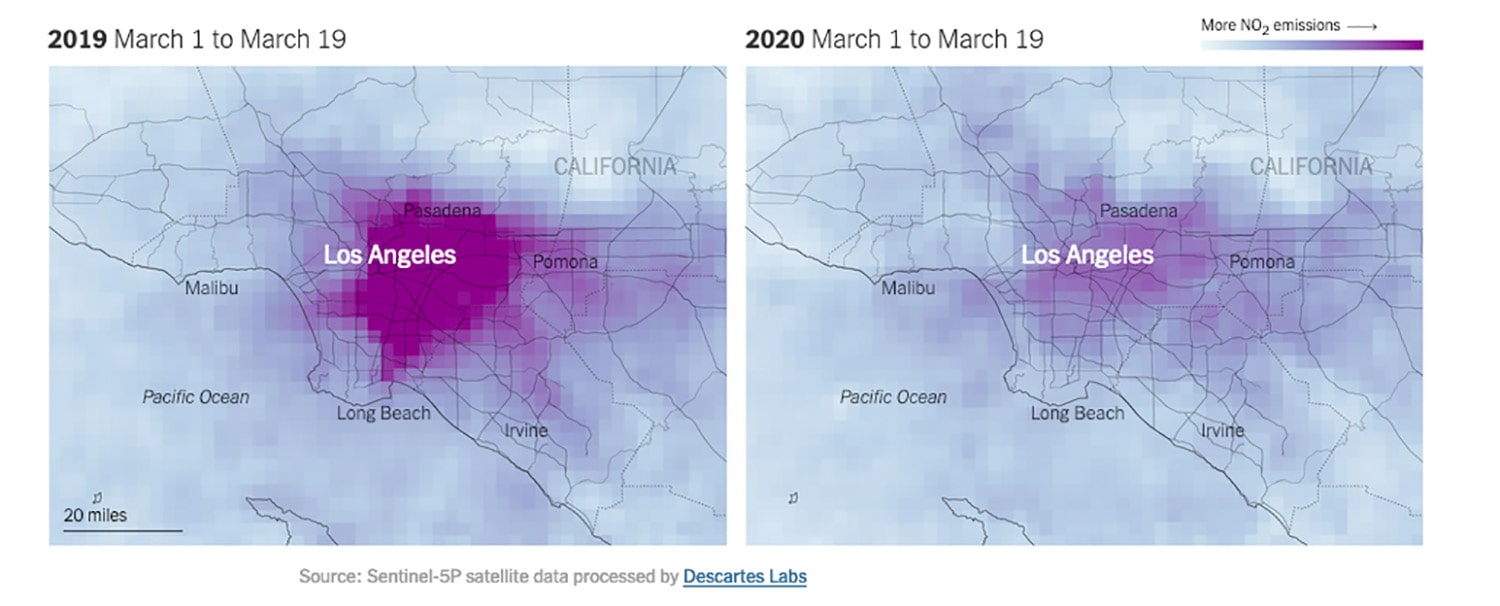 The coronavirus has forced many of the world's biggest countries to restrict people's movements, and similar declines in air pollution have been observed around the world from India and China to the US and Europe. We're clearly seeing the impact that reducing our fossil fuel consumption can have on the environment in just a matter of weeks. What better way to motivate people to continue this way of life for as long as possible in the best interests of our planet. If one positive thing can come from this virus, let this be it. Then we can stop blaming the cows, it's not their fault!
California has confirmed 16,957 coronavirus cases, with 442 deaths.
The City of Los Angeles (LA), (Spanish for 'The Angels') is the largest city in the US state of California. With an estimated population of nearly four million people, it is the country's second-most populous city (after New York City) and the third-most populous city in North America (after Mexico City and New York City). Los Angeles lies in a basin in Southern California, adjacent to the Pacific Ocean, with mountains as high as 10,000 feet and deserts. The city, which covers about 469 square miles is the seat of Los Angeles County, the most populous county in the United States.