Two men who inadvertently ventured into the backcountry off of the Montezuma Bowl at Arapahoe Basin, CO yesterday, had a lucky escape after getting lost and then triggering and getting caught in an avalanche.
Yesterday afternoon, John Moser and his friends from Avon, Patrick Powers, Henry Badham, and Isaiah Mitchell, were enjoying the unseasonal May powder when Moser and Powers decided to try something a little more extreme. The couple hiked up to the top of the mountain near the Montezuma Bowl with hopes of dropping into some of the chutes on the south face of Lenawee Mountain. Things didn't go to plan…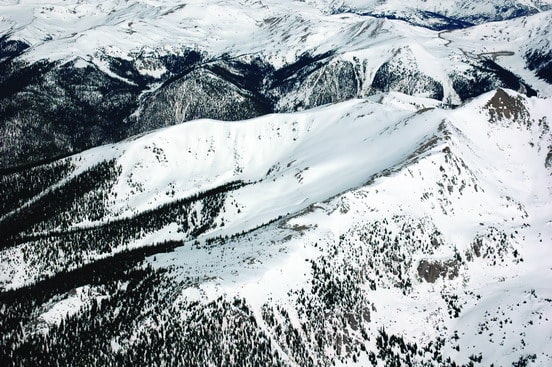 John and Patrick accidentally went too far east, soon became lost, and once they realized that they were no longer in the resort, tried to climb their way back up to the peak using their snowboards. As they neared the upper lip, their efforts triggered a small slide that sent Moser 50-yards back down the hill. Powers wasn't caught and managed to continue out and returned to the main lodge where he was able to raise the alarm.
"It got really whiteout, and we couldn't see where we were going and accidentally dropped into the valley with no lifts or anything," Moser told Summit Daily. "There were no ropes or anything to tell us not to go there."
Representatives with the Arapahoe Basin Ski Patrol and the Summit County Rescue Group managed to rescue the lost snowboarder, who said he was lost on the back of the mountain for about four-and-a-half hours. He managed to climb to the peak where ski patrollers found him and returned him to the aid center.
"We checked out the avalanche," said Devon Haire, a ski patroller at the resort. "It was long, but it wasn't particularly deep or big, so it was survivable."