Brought to you by Visit Idaho and Ski Idaho
Report from Saturday, February 27, 2021
These powder-charged Idaho ski areas I've never heard of just keep delivering. 
We got into Salmon, Idaho late last night and skied Lost Trail Ski Area this afternoon, which sits right on the Idaho/Montana state line and is about an hour's drive north of town. 
The drive to Lost Trail follows the Salmon River and is jaw-droppingly gorgeous.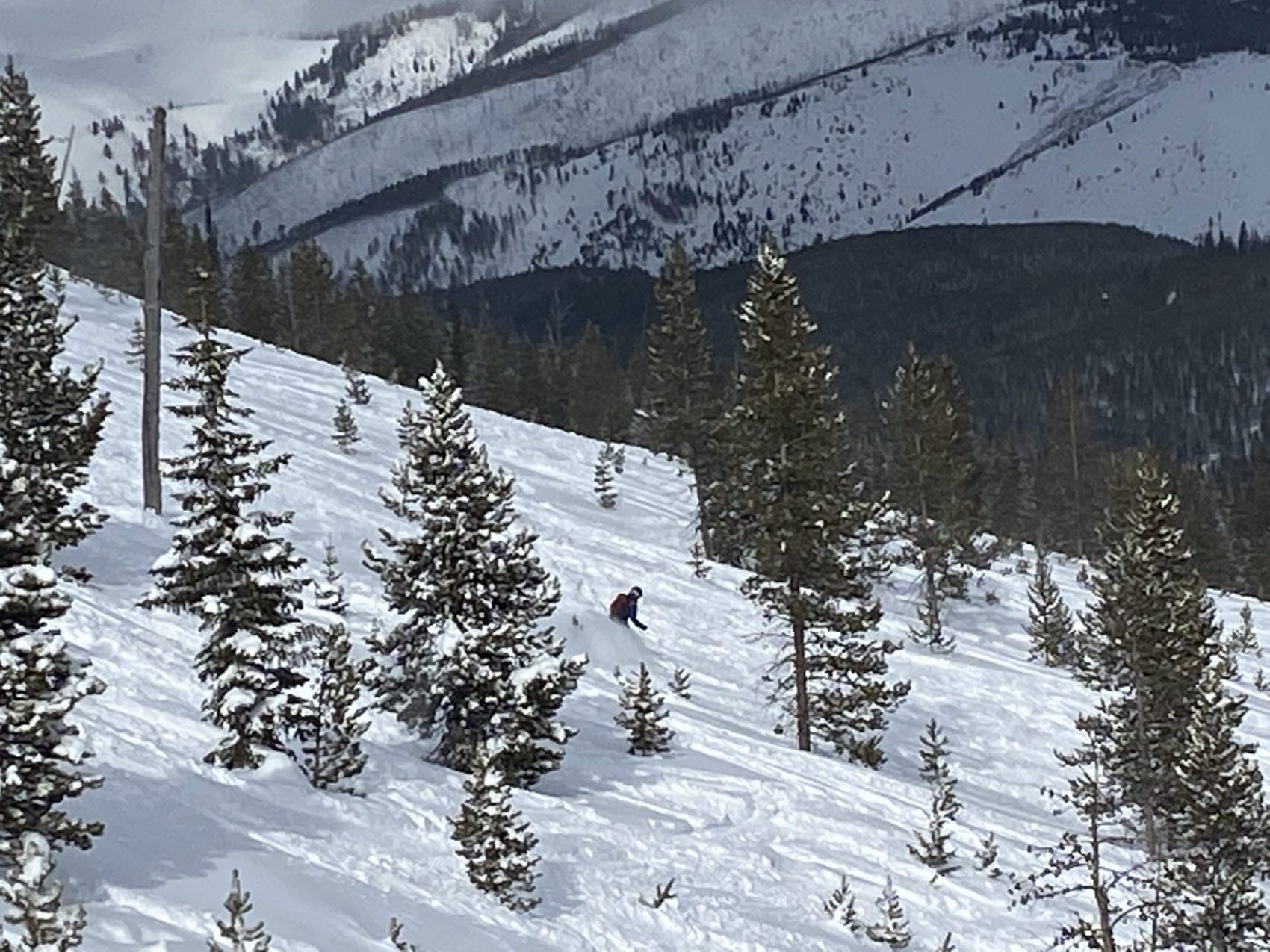 Once you get on top of Lost Trail Pass near the ski area the snowbanks really start piling up.
We showed up around noon today, and this place is located in what feels like absolute nowhere.
It was sunny with blue skies and fresh snow. 
The ski area has an old, eclectic feel to it with three chairs and A LOT of skiable terrain—1,800 acres to be exact.
We started off the day by taking up Chair 1 and skiing groomers over to Chair 2 which is in Idaho.
A couple of mellow laps on Chair 1 and Chair 2 and then we went over to where the real money was at today—Chair 3 on the Montana side. 
Chair Three is a long, rustic two-seater and accesses what feels like a whole nother mountain.
The snow everywhere at Lost Trail today was super soft—probably having something to do with the 34″ of new snow they got this week. 
Leftover powder was to be had everywhere—especially on Chair 3.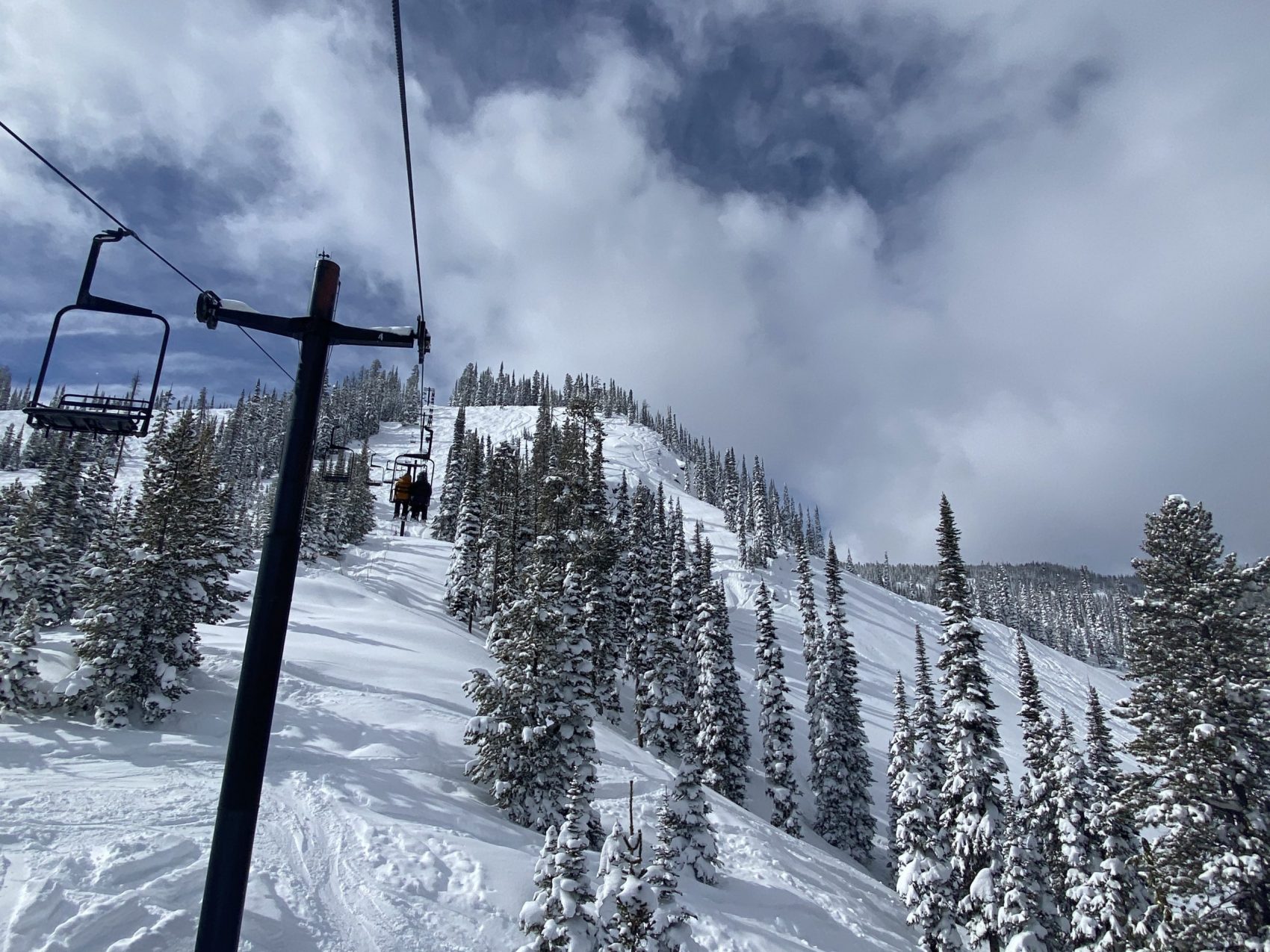 A friendly South African man on the chairlift recommended we go check out Hollywood Bowl off skier's right of Chair 3 so that's what we did.
He knew what he was talking about.
Hollywood Bowl is huge and we found tender snow amongst steep trails, cliffs, and fun couloirs.
We sent cliff-drops and charged through fast chutes.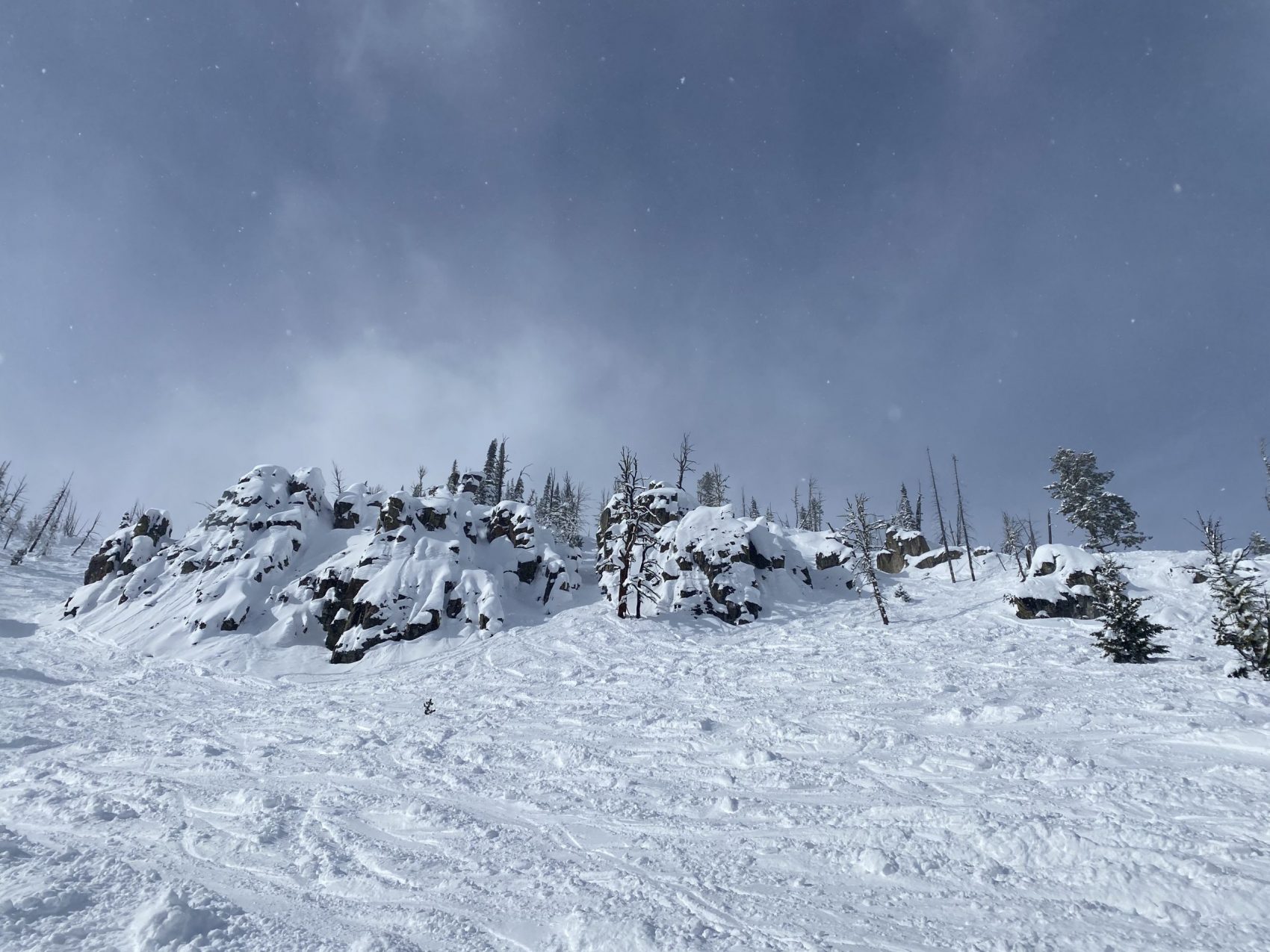 The snow was a little chopped up but still light, dry, and fluffy, allowing you to bomb right through it.
In the trees, there were deep stashes and massive pillows you could pop left and right.
A little bit of snow—or a lot—goes a long way here.
Tomorrow we take off for the Sawtooths, three-and-a-half hours south of here…
Snow Numbers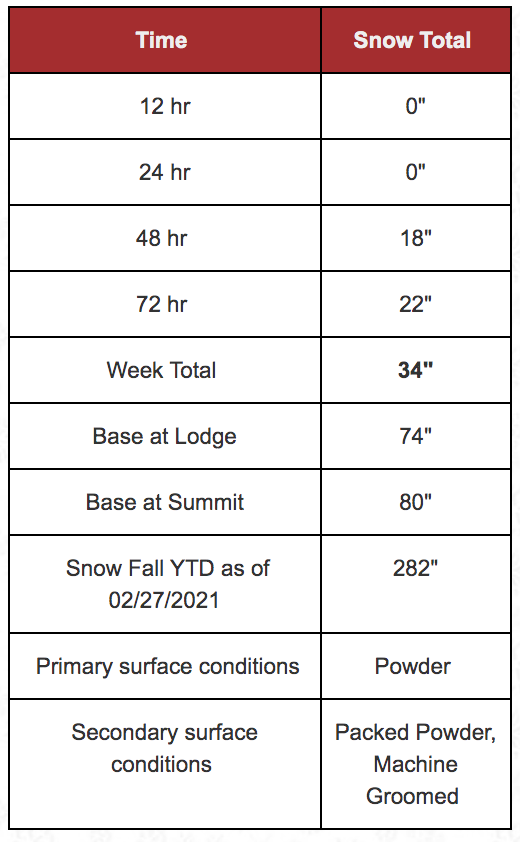 Trail Map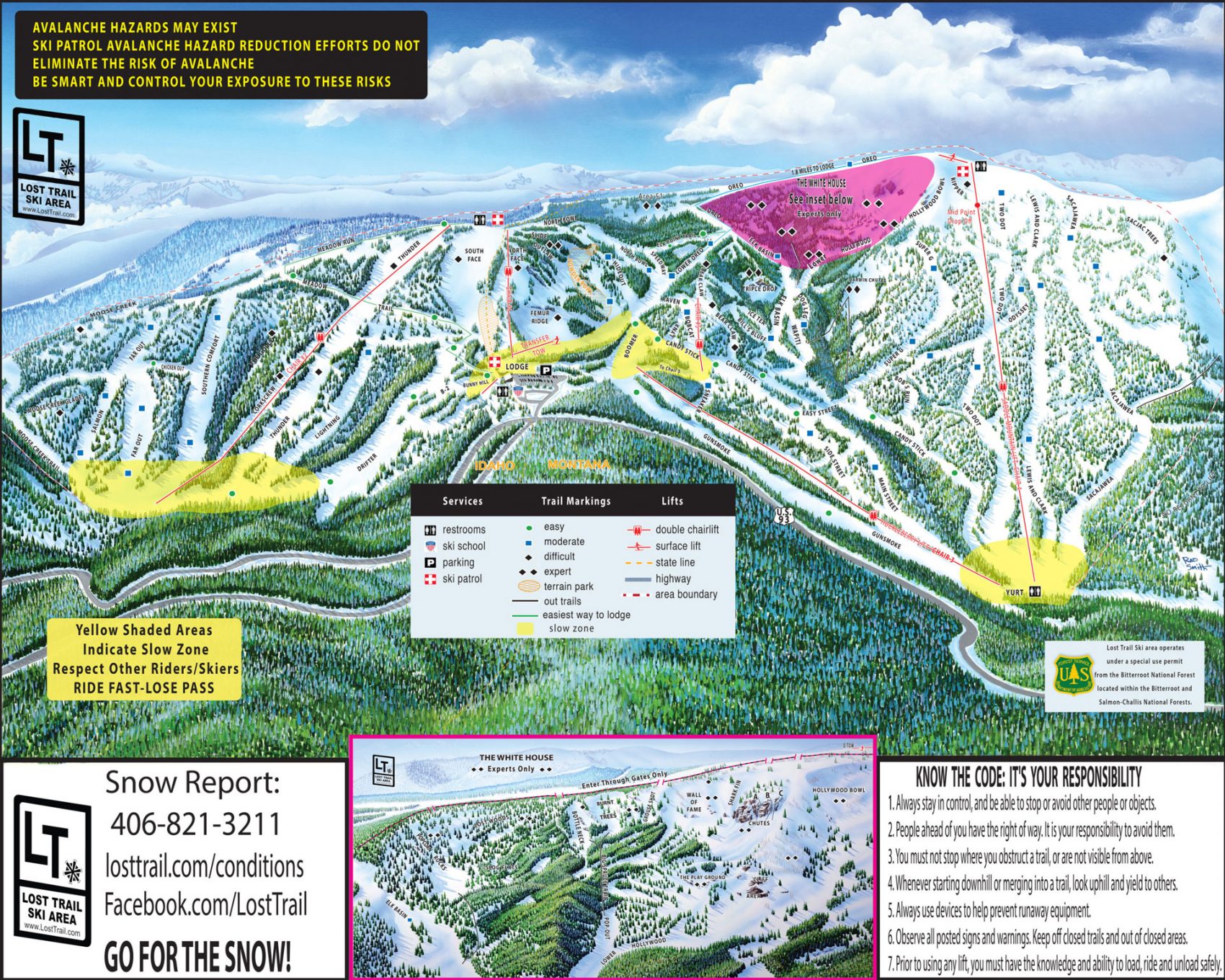 Forecast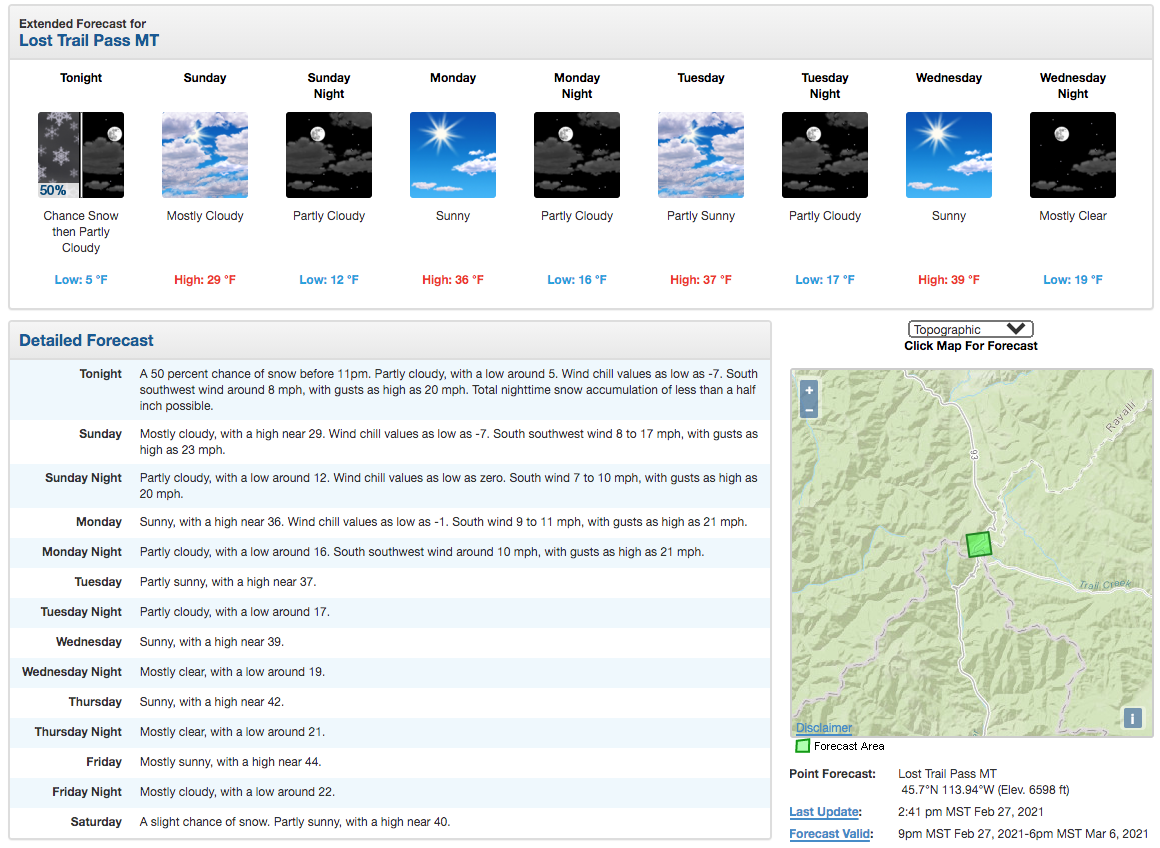 Photos