This is the first article in a two-part series discussing what makes great powder and the reasons why it is found in the Cottonwood Canyons near Salt Lake City, Utah. Part 1 sets the stage and presents the facts for why Utah has some of the best powder skiing in the world. For the weather nerds, Part 2 describes why the Cottonwood Canyons are the perfect setup for amazing snow conditions year-in and year-out.
For more learning about weather check out the National Weather Service's online learning portal "The Jetstream".
---
Big Cottonwood Canyon (Brighton and Solitude) and Little Cottonwood Canyon (Alta and Snowbird) resorts are world-renowned ski destinations and Utah is said to have the "Greatest Snow on Earth".
At first, this may seem odd and, frankly, a bold statement for a state probably better known for desert towers and slot canyons.
So let's unpack the claim and better understand what makes Utah powder so magical!
First of all, what does it mean to have great snow? Let's break it down into a few key factors and see how the Cottonwood Canyons powder stacks up.
    #1.  LOTS of Snow!!!
This may seem pretty obvious but there are a couple different things to consider.
For one, total snowfall over the course of the season is important. More snowfall leads to better chances of powder days and better coverage for burying trees and bushes and keeping riders off rocks.
Average snowfall totals are greater than 500″ per year at the Cottonwood resorts, putting them all in the Top 15 Snowiest Ski Resorts in North America!!
Second, the BIG storm cycles that leave a deep pile of fresh snow. These weather events are the recipe for epic days of choking on powder and "free-refill" storm days that burn into your memory. The utterance "best day ever" often coincides with big storms.
The state record for most snowfall in a 24 hour period was set on January 4-5, 2004 where 55.5 inches fell overnight at Alta.
That is seriously deep!!
Another incredible storm cycle of Utah powder hound lore is simply known as "The 100-inch Storm". Between November 22 and 27, 2001 Utah ski resorts went from a 10″ base to fully open! Talk about a Thanksgiving feast!!
Lastly, you need to have frequent storms that refresh the snowpack. Consistent snowfall keeps the mountain filled in for more opportunities of first tracks on your favorite run, the snow surface will stay softer and more rippable between storms, and regular snowfall is much better for avalanche conditions and getting all the amazing Utah terrain open. 
From December to March, monthly snowfall averages between 75 and 85″. Boom! On average there are 18 days in a season where Cottonwood Canyon resorts get more than 10″ of snow in 24 hours. That is a solid powder day almost every 10 days!!
   #2 Quality of Snow
Anyone who has skied more than a couple times knows that not all snow is the same. There absolutely is a sweet spot when it comes to powder. Here are a few key factors for perfect powder.
Density – How thick or light is the snow? The most common measure of snow quality is the snow water content which is how much water is packed into a given amount of snow.
High-density snow has a high snow water content meaning there is less air and the snow is heavier. This is the "Cascade Concrete" or "Sierra Cement" that might have as much as 20% water by volume. The really heavy snow can be a serious challenge to ski and even if you get a 50″ storm you might only get to ski the top 6″. Not ideal. On the other hand, the heavy stuff is good base building snow and sticks to the extremely steep terrain.
Low-density snow has a lot more air between the snowflakes, making it super light and fluffy. This is the snow of the cold interior mountain ranges like Colorado and the Canadian Rockies. This "blower" powder is easy to ski and you get to experience the full depth, but if it is 3-4% snow water content the snow can't support the weight of a rider. Even with 10″ of snow, you might be "bottom feeding" and it can be a rough ride on an old frozen surface. Also, low-density snow does not stick well to steep terrain and is more likely to have avalanche stability issues long after the storm passed.
Cottonwood Canyon powder falls right in the middle of the pack with an average snow water content of 8.4%. This gives a perfect balance of easy to ski, getting the full depth of the snowfall but staying off the bottom, and sticky enough for filling in the steeps. This means Utah gets amazing powder days perfect for face shots, big steep lines, and jumping off of cliffs!!
BUT even more than that, early season November snowfall in the Cottonwood Canyons is often more dense, meaning we get a solid base built up quickly before the lighter snowfall comes in mid-winter to provide the deep blower days. Best of both worlds!!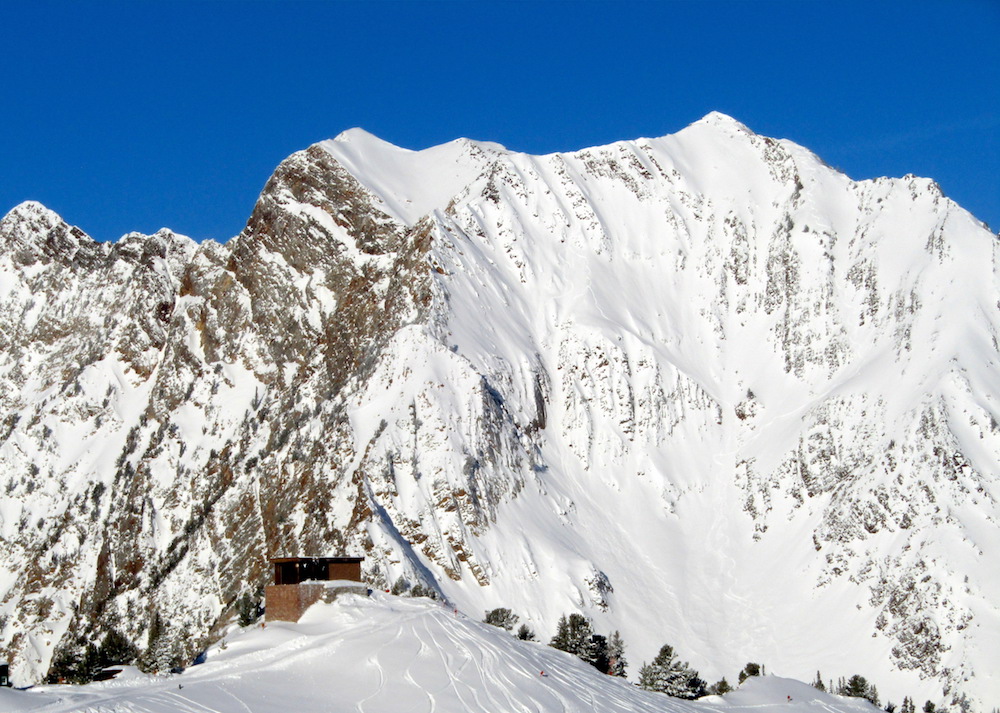 Structure – How did the snow stack up during the storm? Is there light snow on top of heavy, or vice-versa? This is a nuanced component of powder snow quality, but an important one.
An upside-down snowpack occurs when the end of the storm was warmer and wetter than the beginning, meaning higher density snow is sitting on top of lower density snow.  It is easier for your skis to run in the lower density snow, less resistance, meaning you will have a hard time keeping your tips above the surface. This can also lead to "punchy" conditions where for the most part the rider stays on top but will unexpectedly punch through to the light snow. In both circumstances, it is hard to keep your balance and flow down the hill smoothly.
A right side up storm leaves the snowpack with lighter snow on top of heavy snow. This makes for truly sublime ski conditions!! The heavy snow at the bottom sticks to the old surface helping out avalanche stability and provides a soft spongy riding surface which you can bounce off and is perfect for big landings. The lighter layer of snow on top bellows up in your waist, chest, and face, which frankly is all a powder rider wants. The combination of dense on bottom and light on top gives the perfect feeling of bottomless snow.
Cottonwood Canyon storms often start out relatively warm and get colder throughout the weather event. This is due to the typical storm track and in-cloud physics discussed more in Part 2, but suffice to say there are a lot of right side up powder days in Utah. This is makings of "Hero Snow" that is so easy to ski you can do just about anything and it feels amazing!!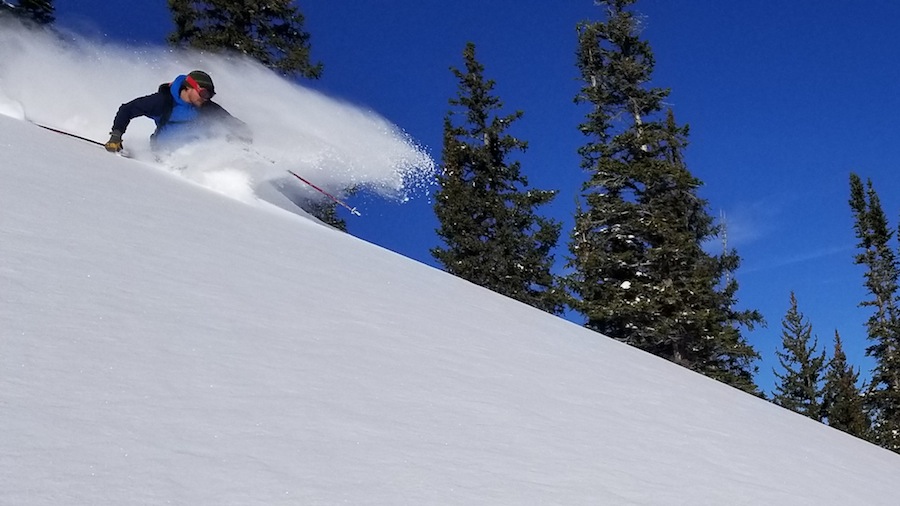 Snow Depth – Is there really a thing as too much? I know we said "more the better" earlier, but for a given powder day is that actually true?
Ok, it is undeniable that we want to ski as deep of powder as possible. Every powder rider wants to be completely engulfed and blinded by the swirling white stuff. But sometimes it is actually too deep and you can't ski anything steeper than a parking lot without risking your life. There is no fun in not being able to move on anything safe, just stuck in a chest deep wallow all day. The dreaded and ironic case of "too much snow" is totally a thing.
Turns out there is a perfect amount of snow where you can get enough speed to ski it and not get stuck. And that is what we are looking for, the "just right" amount. This depth is going to vary based on other snow quality factors.
The combination of density, right side up, and consistent snowfall in the Cottonwood Canyons means there are a lot of "those" powder days where you are getting deep turns but not getting stuck. Ahh, just right!!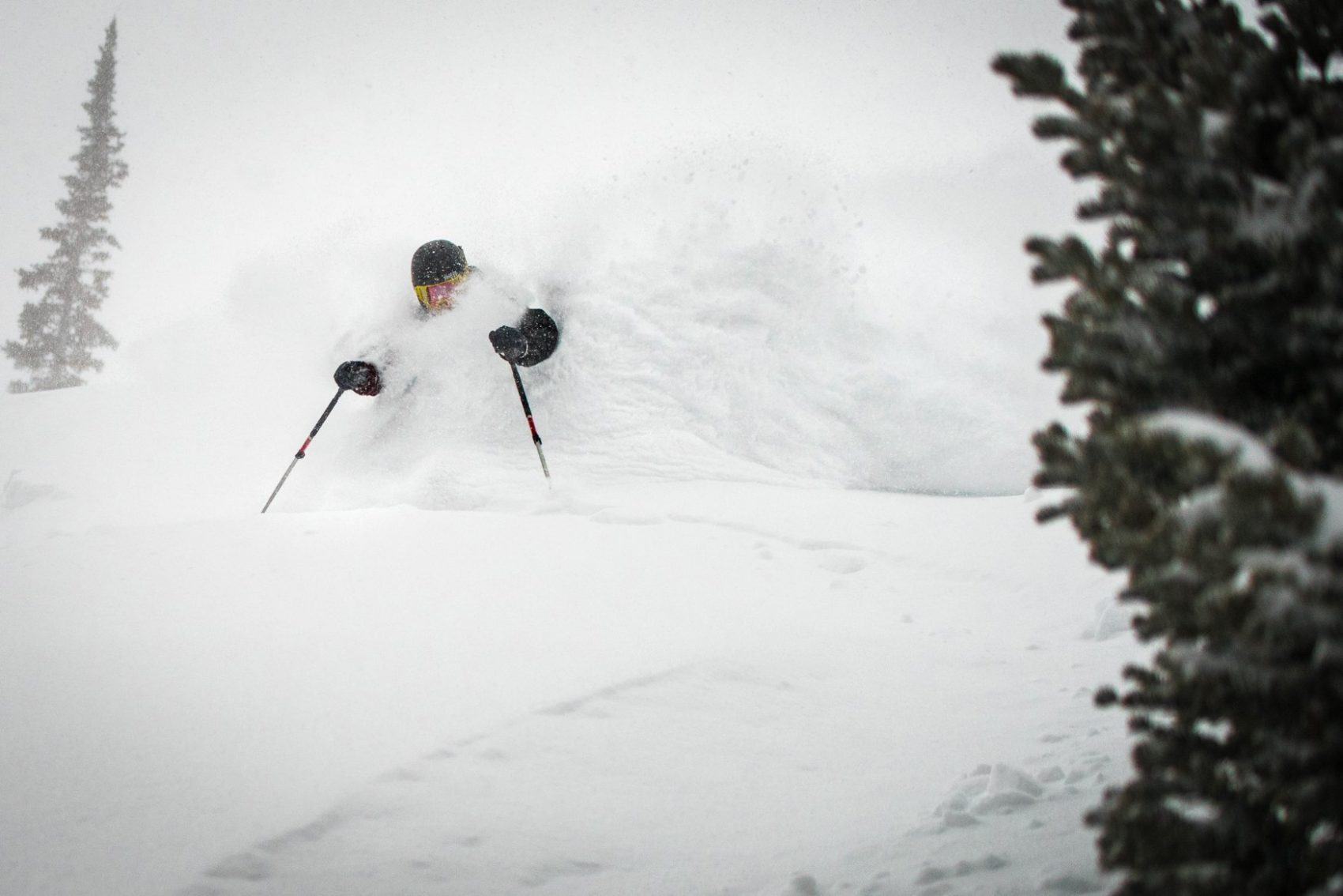 Ok, so let's bring it all together and decide; does Utah have the goods?
Great snow means you need a lot of snow, but not only large seasonal totals. We also want consistent snowfall throughout the season with a few big dumps sprinkled in.
With over 500″ a year, 1 in 10 days being a powder day, and the possibility of epic snowfall at any time during the season, I can say with confidence Utah does indeed get A LOT of snow. Those are just verifiable facts.
Great snow also means high-quality snow. You want the right mixture of coverage and floatation with deep and light. A "right side up" structure that can make anybody feel like a snow god. And the magic amount of snow that is "Woo, that is deep" but not "I give up! Call in the tow truck to get me out of here". 
To be fair, this set of factors are a bit more subjective.
What is the perfect snow water content? I am not sure, but 8.4% sure does ski real nice like. Is structure all that important? There could be an argument made for "upside down" being fun, but who do you think you are, the David Blaine of skiing? And maybe you're thinking "PSHH, too deep is not a thing!! If it is not steep, it is not cool!!" Alright, maybe, but let me know which way you are going so I can not go that way.
What I can say is that the number times Utah has graced the cover of Powder Magazine and the number of professional skiers either from or currently residing in close proximity to the Cottonwoods does suggest that, yes, it really is that good. 
Get on out here and sample some of the "Greatest Snow on Earth" for yourself and let us know, does it live up to its name? Leave your comments below.
Don't forget to check out Part 2 which explains the magical snowy-verse that is the Wasatch Mountains of Northern Utah.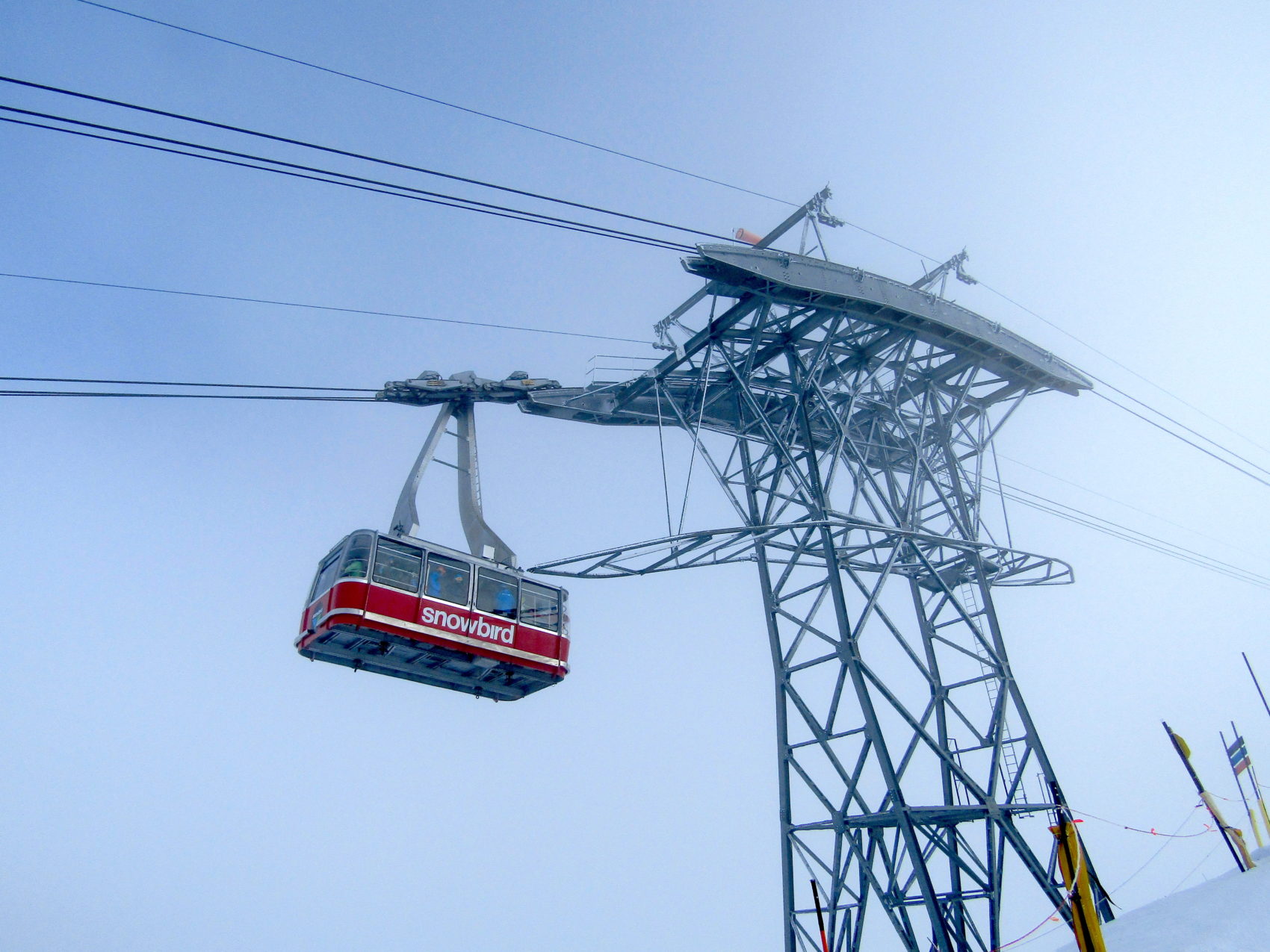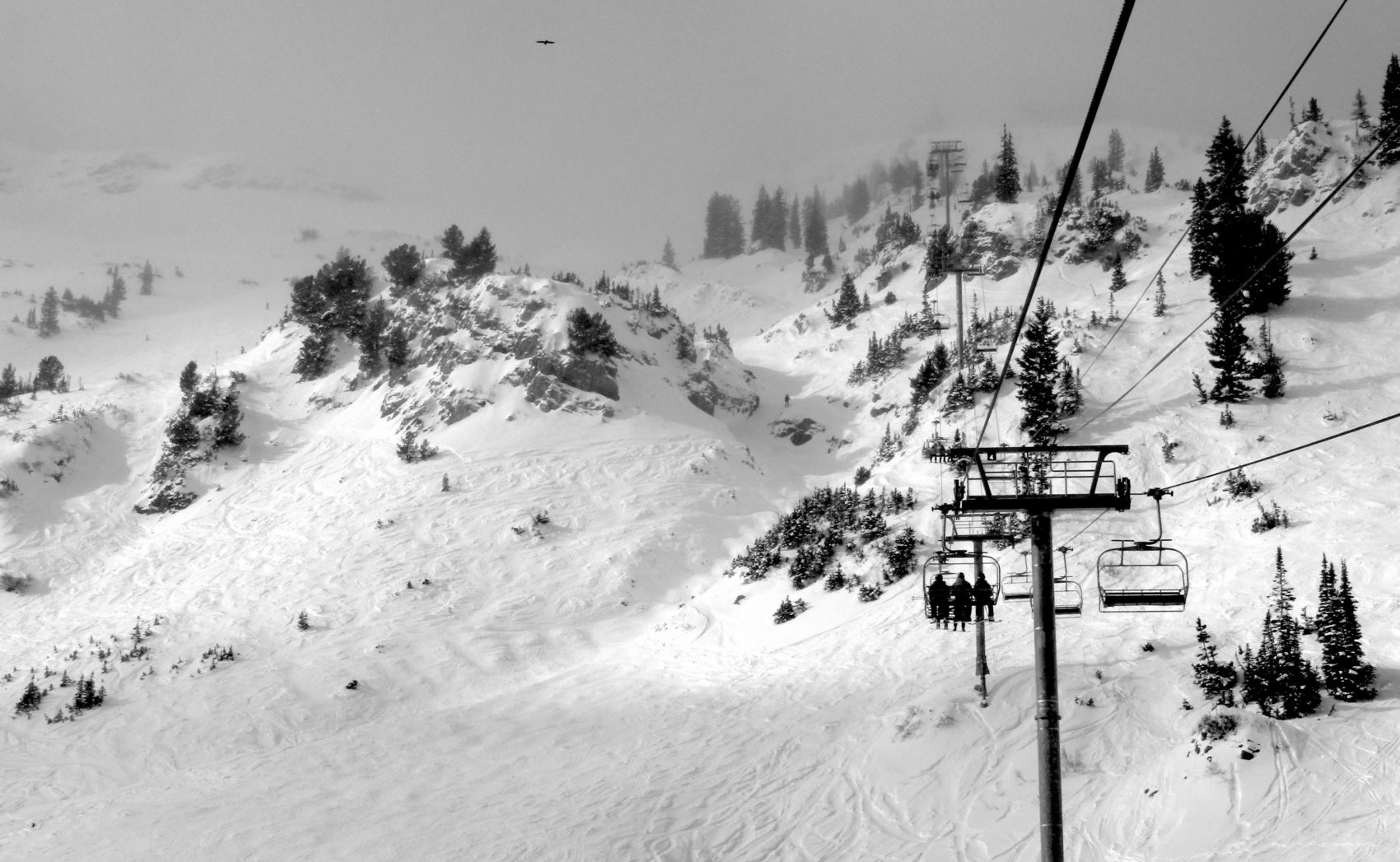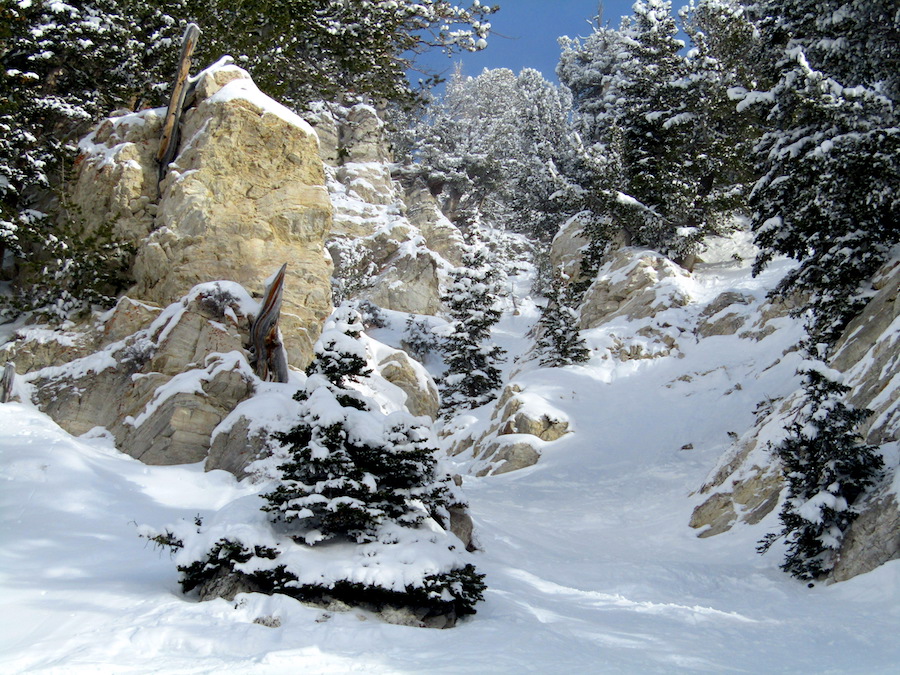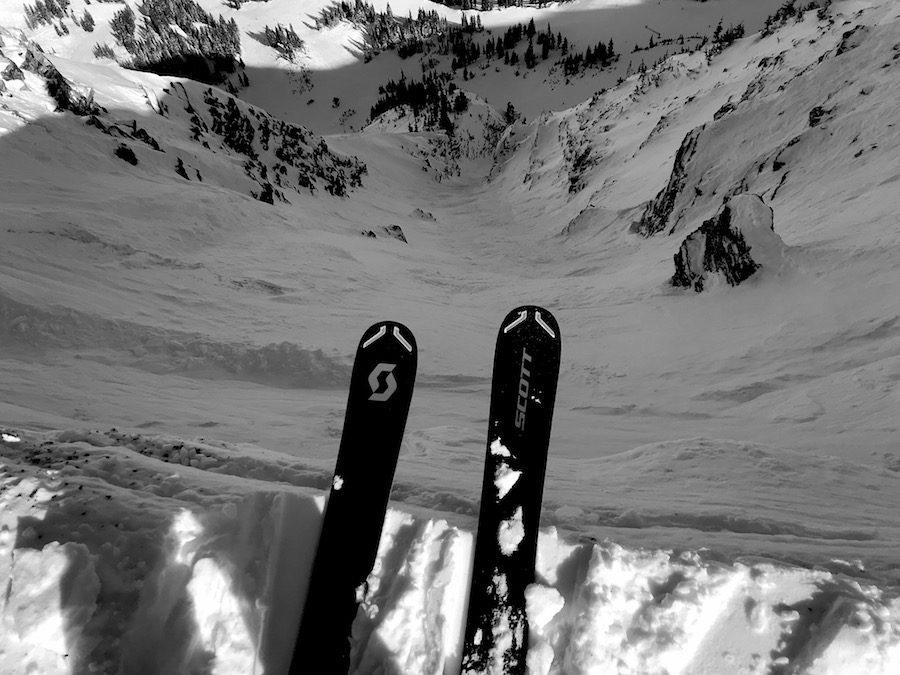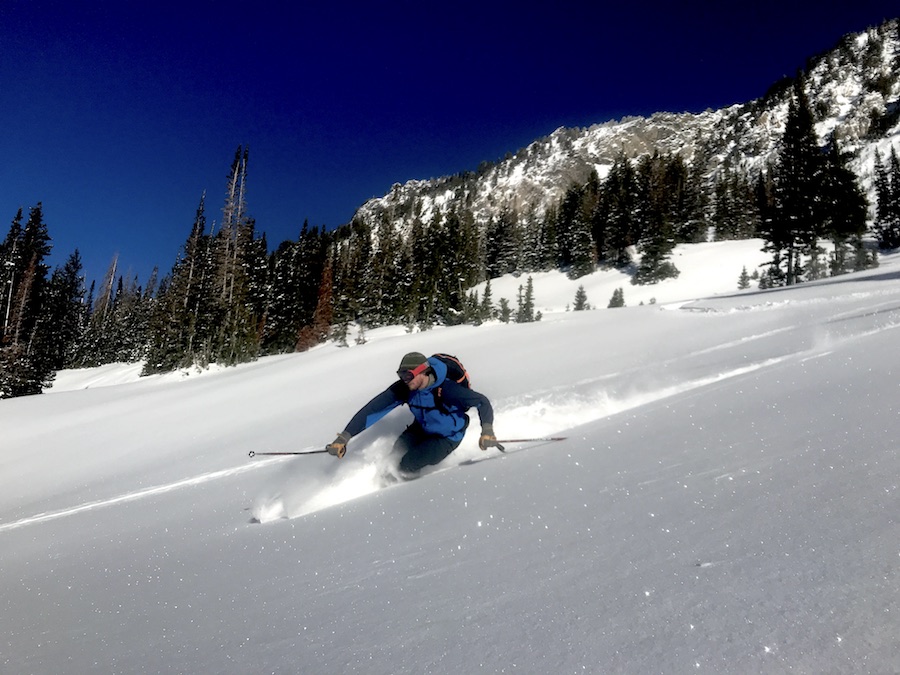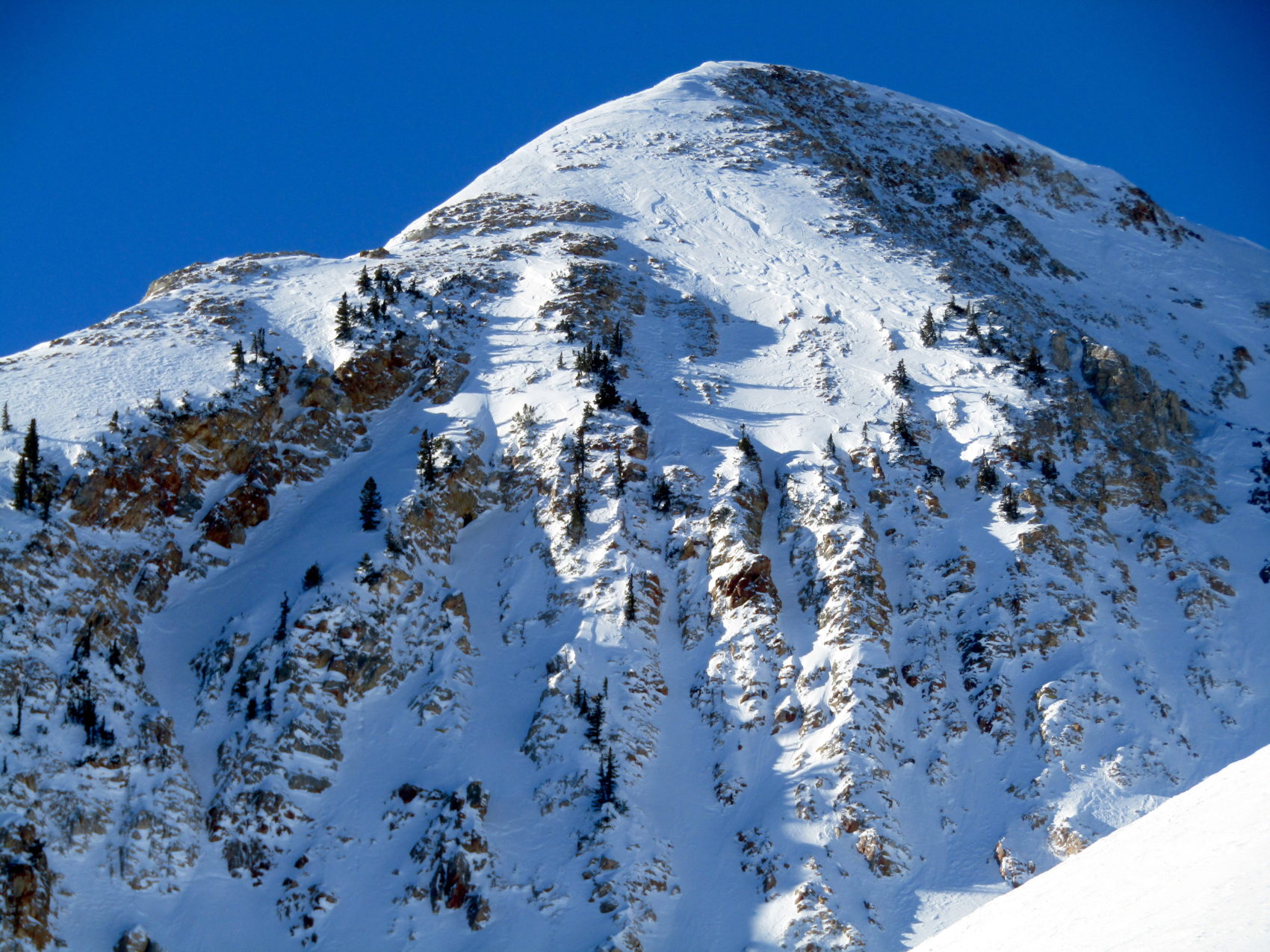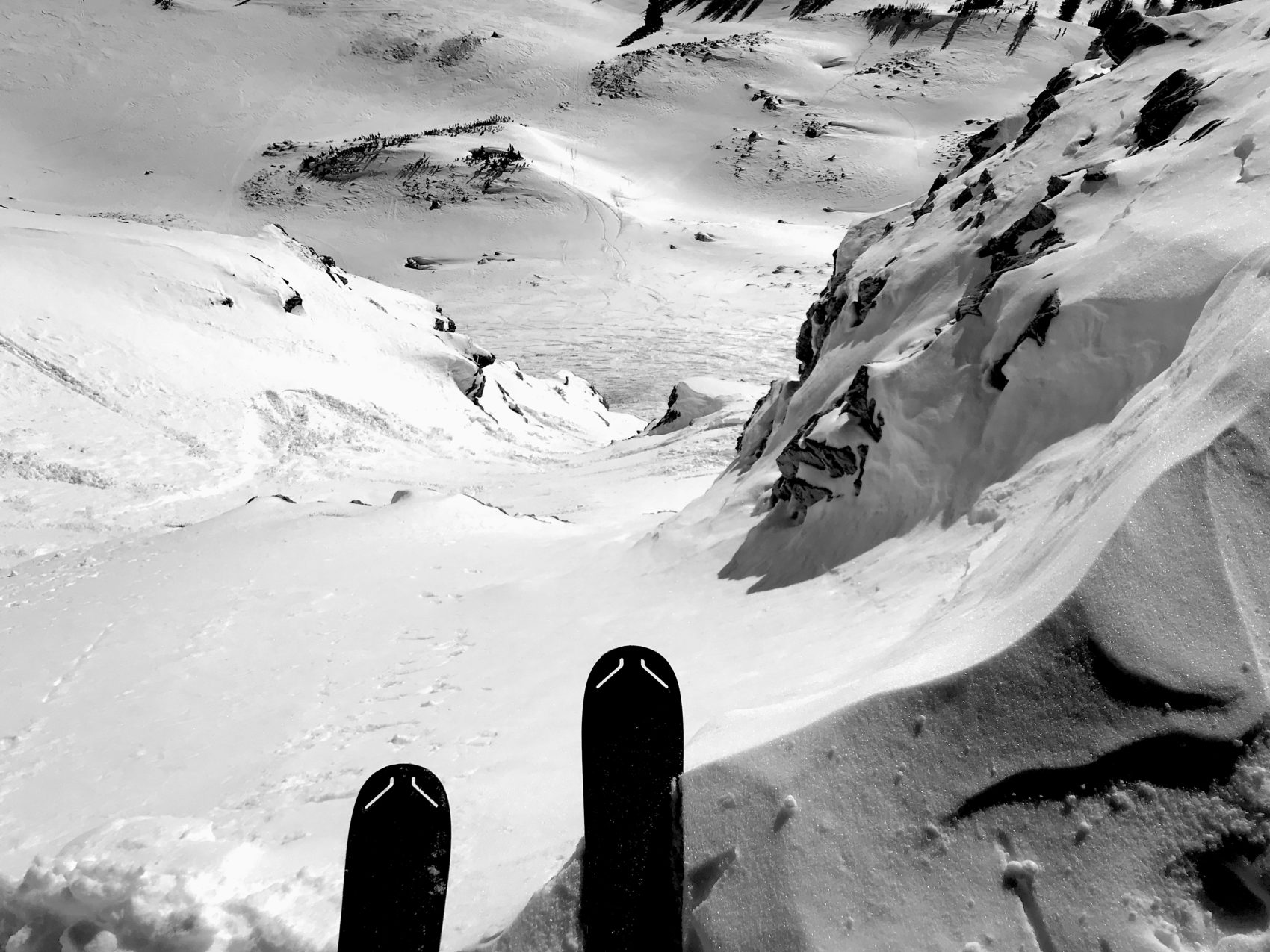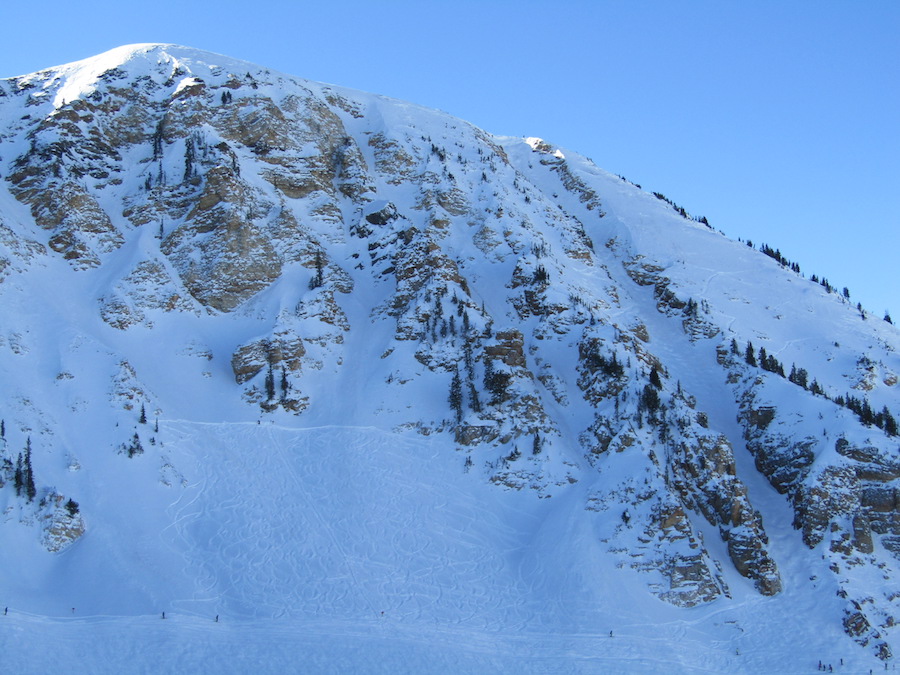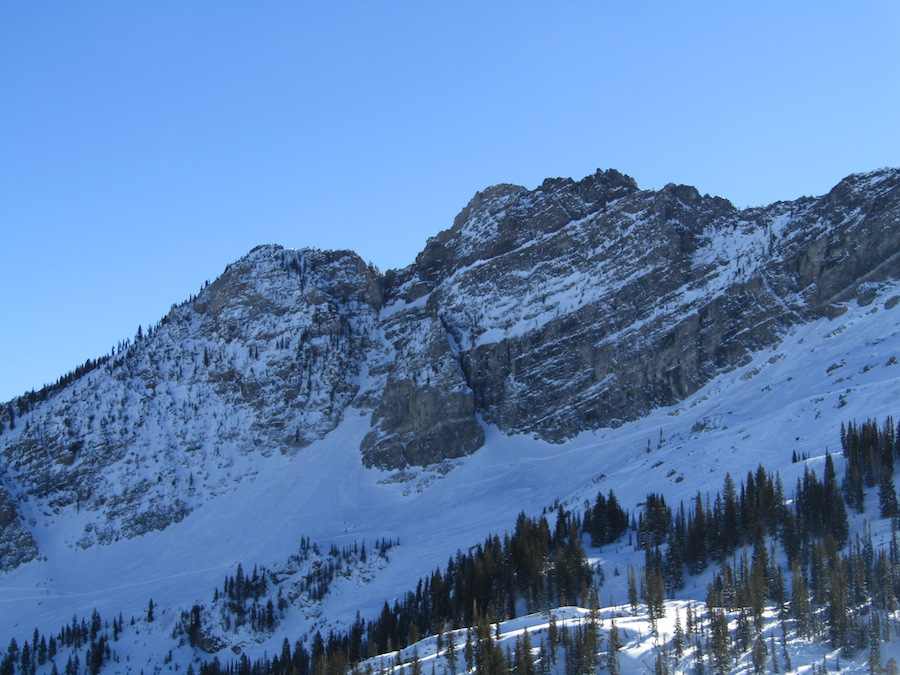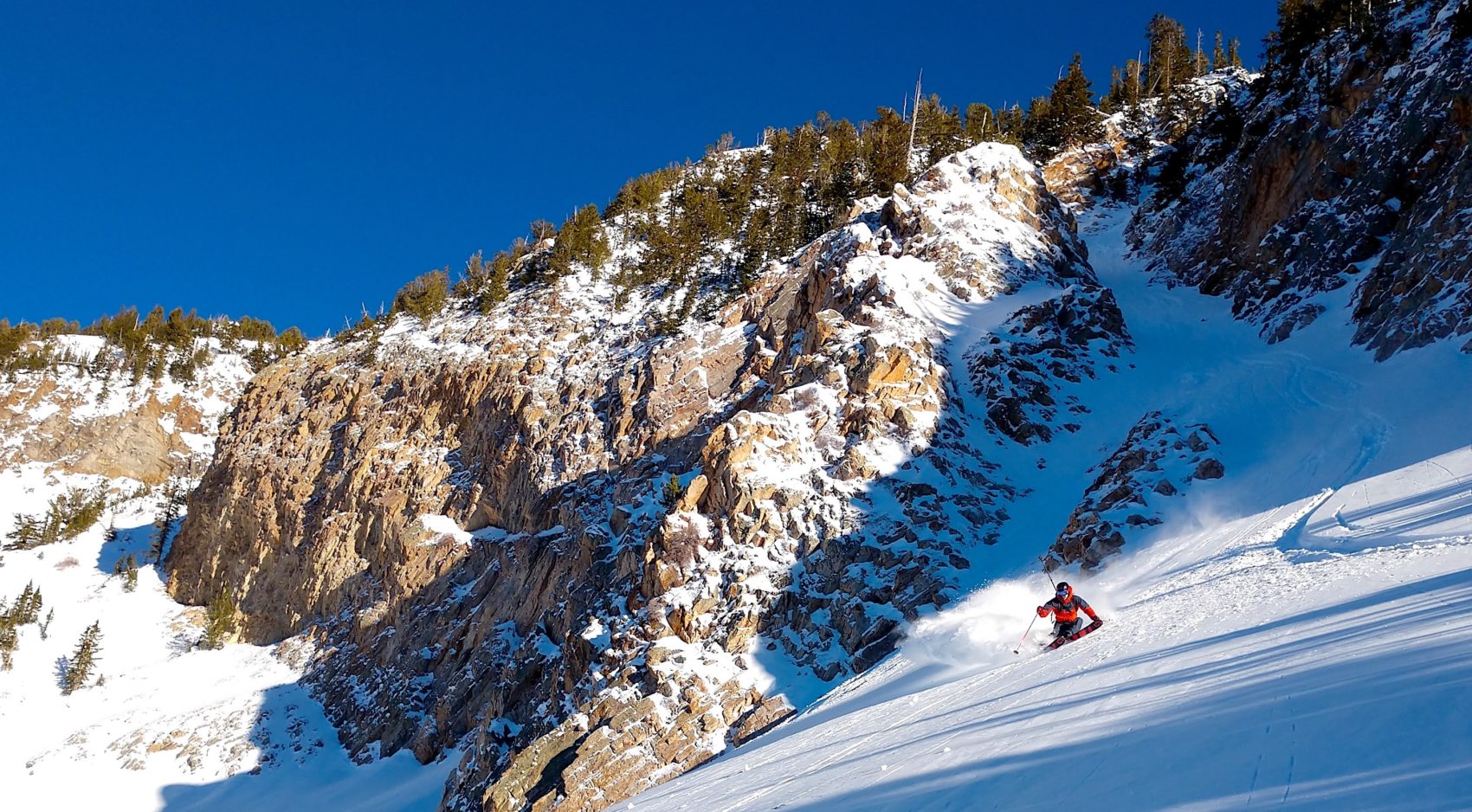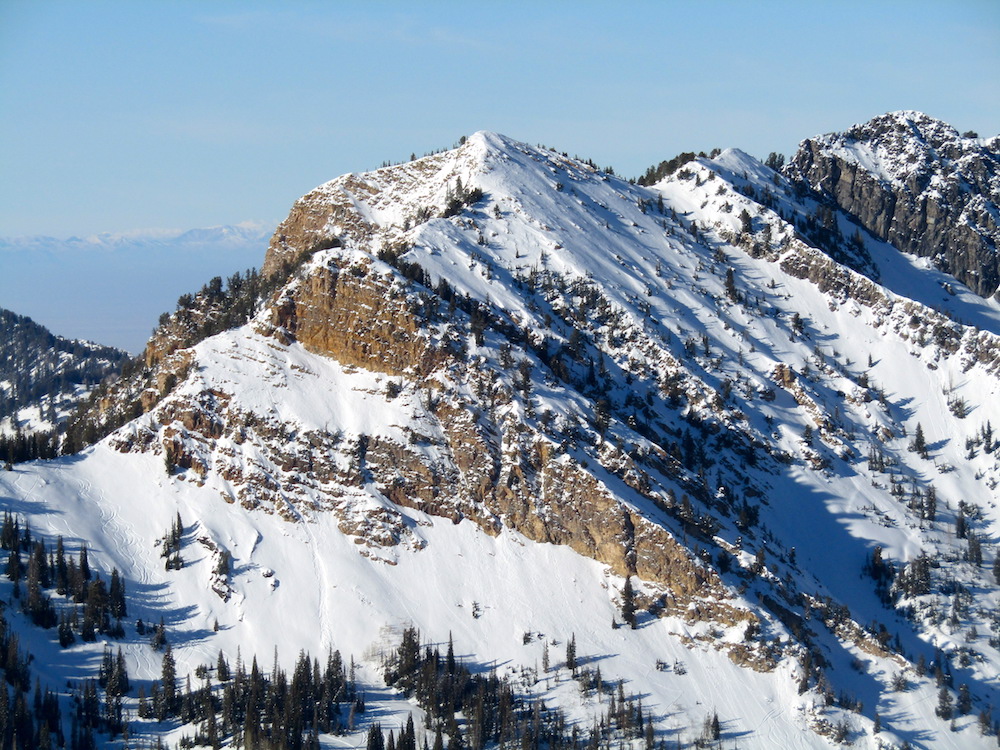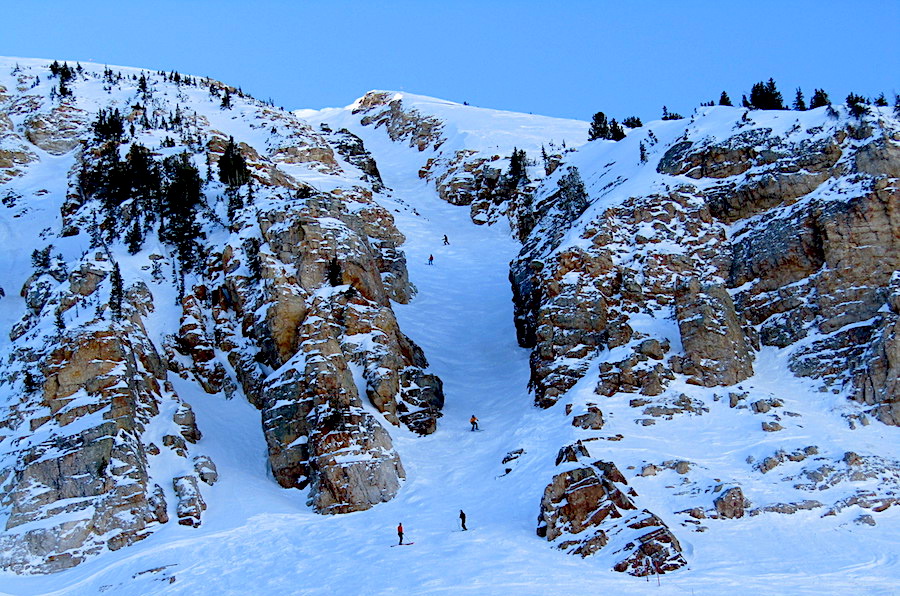 For more information, weather musings, and powder snobbery check out Jim Steenburgh's book "Secrets to the Greatest Snow on Earth: Weather, Climate Change, and Finding Deep Powder in Utah's Wasatch Mountains and Around the World" and his blog Wasatch Weather Weenies. They are great sources of knowledge and also very amusing. Much of the author's knowledge of weather and Wasatch phenomena was fortified by and many of the statistics reported in this article were provided by Jim's works.