Mammoth Mountain, CA, had a record snowfall year. 709 inches fell at the main lodge, and the current base depth is 180 inches. The conditions are set up to give them the best spring skiing ever, and they plan to continue operations until at least the end of July.
This is great news for skiers and snowboarders. Mammoth's "Second Season" will surely be magical with bluebird days and soft, buttery snow underfoot.
However, the good news for skiers is not so great for mountain bikers. Due to all the snow, the bike park is in serious jeopardy of not opening. At this point, the snow is so deep that digging out isn't even an option.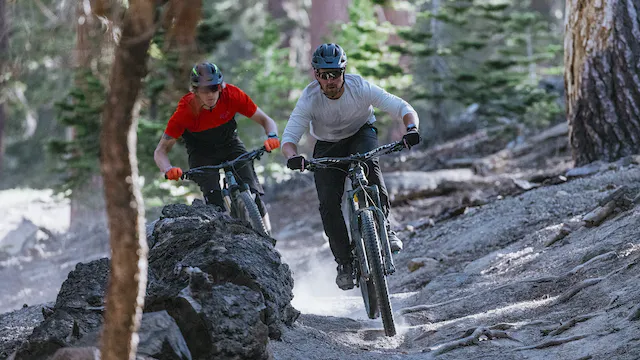 This is what the park had to say on its website:
Due to this massive winter and our record-breaking snowpack, we expect Bike Park operations to be significantly delayed and limited this summer. We will closely assess conditions as snow begins to melt and determine what is possible to operate this summer. At this time, we do not have an opening date and are not selling Bike Park season passes, but continue to keep a close eye on conditions and will update as things progress. – Mammoth Bike Park
More time on the snow is always good, but it is unfortunate for dirt lovers who want to rail berms and clear gap jumps. Mountain bikers will have to find another location to get their gravity fix in, at least for the early summer and possibly the whole season.