by Aaron Fox
Mammoth was all time yesterday. 
Antonella and I started skiing around 9-9:30 and the groomers were surprisingly firm and fast right from the gate. 
Without even a cool breeze in the air the park and off peace terrain stayed fast throughout the day as well.   
I ended up bumping into Andy Hays around noon and we started hot lapping Chair 23. 
From the top of Chair 23 you can rip and a nice steep big mountain line, right into a few natural rollers, and then finish the run with a couple rails and a money booter in the park. 
We blew the shot, but Andy threw a massive 360 toxic grab all the way to the "Thug Zone."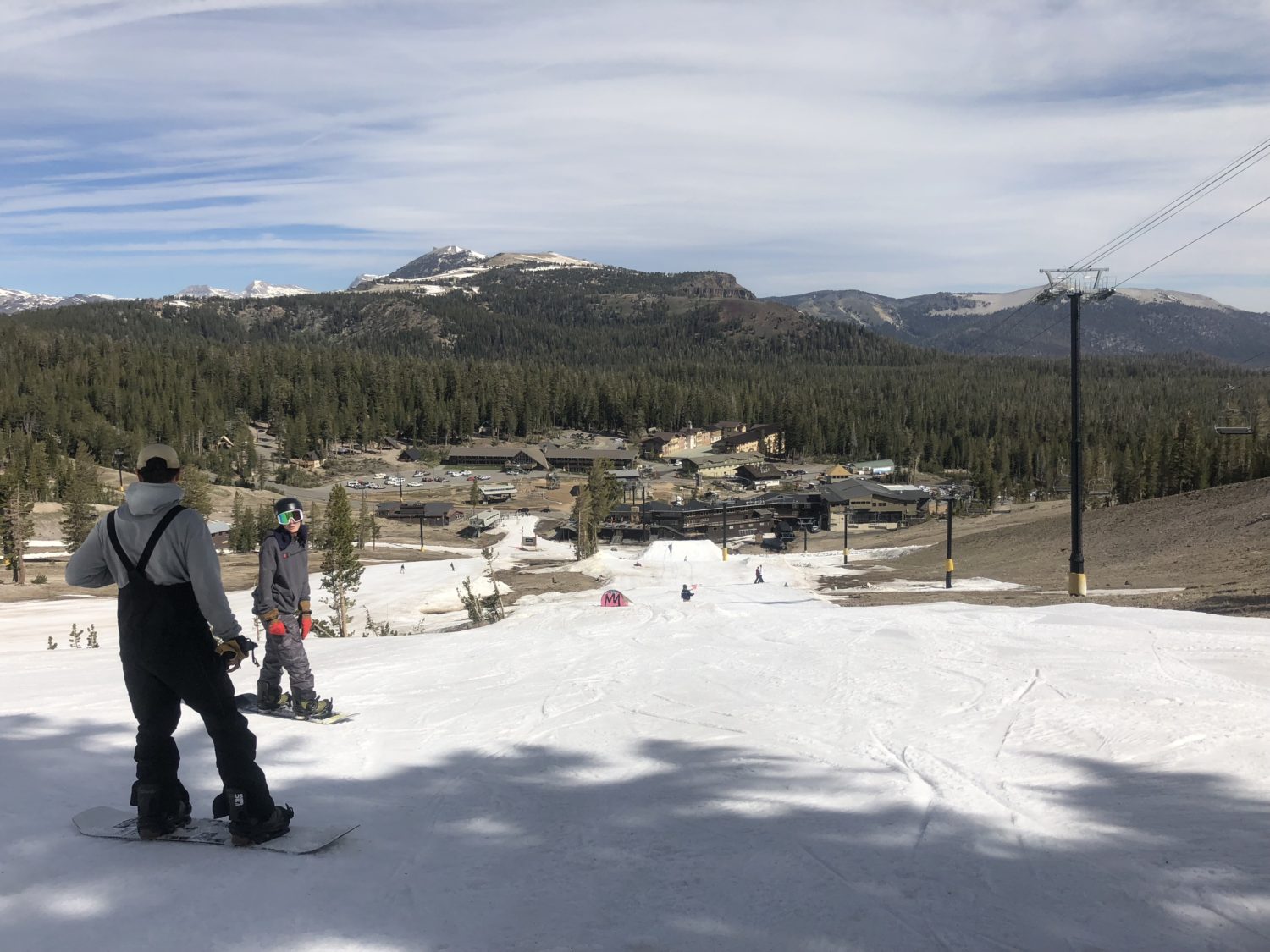 To say the least, what more can you really ask for in June? To finish the day we had a couple beers on the sunny and beautiful Tusk .  
Looking forward to skiing with team Dangerous this week for more boisterous times. 
Thanks Mammoth and Snowbrains for a phenomenal day!