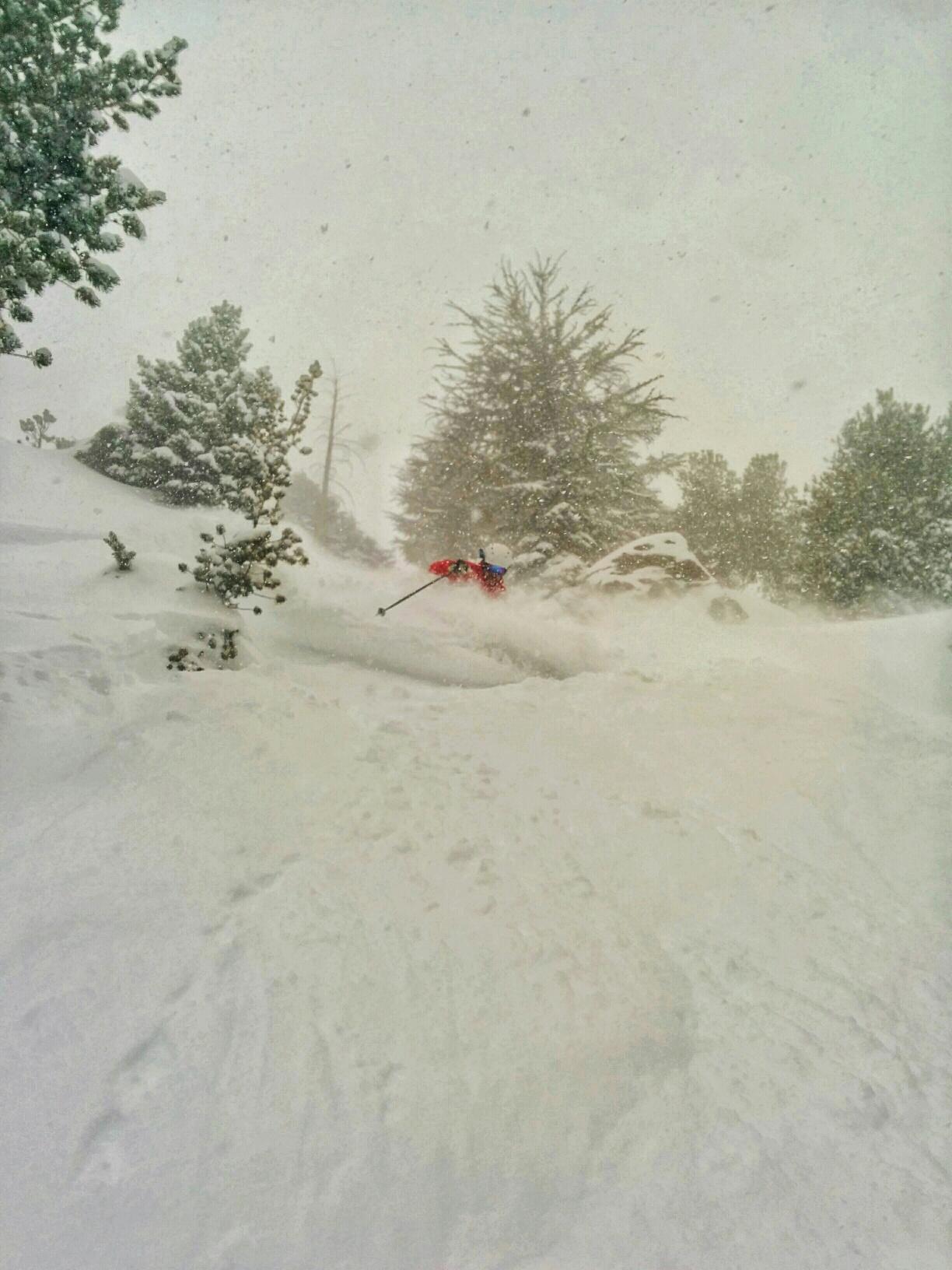 Mammoth got dumped on by a series of storms that rolled in over the last 3 days and blanked the mountain in 30-43″ of new snow. Mammoth Mountain is reporting a base of 75-115″; coverage is phenomenal and the mountain is starting to look like the mountain long time locals and visitors expect here in Mammoth.
Tuesday and Wednesday were some of the best storm days in years. Both days were full of endless refills all over the lower mountain. Lincoln, the face of Chair 5 and the area between Chair 10 and Chair 2 seemed to be particularly deep with the way the wind was blowing for most of the storm.
This morning town woke up to bluebird skies and a reported 4-8″ (although it skied like much more) of blower that fell overnight. The top of the mountain didn't open until just before 11, but all morning the lower mountain was going off. Lines that were great yesterday were twice as deep today. Once the top opened everything from The Tail to the 'Noids was plain and simple awesome skiing. Buzz around the mountain was better than I've ever seen it.
The outlook for the next couple days isn't too bad either. The NWS has at least a chance of snow showers in the forecast for most of the next 5 days. For the long term, El Nino and the southern storm track we saw out of these last storms looks to continue giving hope to any and all Mammoth powder dreams.